Anthropology is the study of human behavior in relation to social, religious, moral, and behavioral aspects and drives of humanity since time immemorial.

Anthropology is important because it allows humans to understand the past, reform the present, and shape the future.

When getting a gift for an anthropologist, remember to pick items that they will enjoy in either their personal life or their professional life.

When purchasing gag gifts, it is always good to keep your gift respectable and non-offensive. Also, reserve gag gifts for people with whom you share close bonds with that will understand your intentions.

We hope this list we have compiled will inspire and help you pick the perfect gift for the anthropologist in your life.
WHAT IS ANTHROPOLOGY
Anthropology is a study field in science that focuses on humans, society, and how they interact and influence each other. It studies the morality, philosophical and psychological drives behind human behavior and the formation of societal rules and norms.
BRANCHES OF ANTHROPOLOGY
There are several branches of anthropology that focus on different and specific aspects of humanity.
Linguistic anthropology looks at how language influences society and in turn the people who live in that society.

Biological anthropology studies the physical development of humans over centuries and across different cultures and continents.

Cultural anthropology focuses on the different cultures of the world and how they developed their norms and values and morality.

Social anthropology studies human behavioral patterns
It is important to study anthropology because it allows humans to understand human behavior, past and present, so they can be able to construct better societies for future generations. Anthropology also allows humans to learn about their past ancestors' history and overall way of life which can have an impact on them in the present by making them feel connected to the earth for a greater purpose.
GETTING AN ANTHROPOLOGIST A GIFT
Getting an anthropologist a gift is as easy as getting anybody else a gift. So that means just as hard because let's face it, getting gifts is not really the easiest thing to do: First you have to know what people actually like, then you have to find a product or activity that they will enjoy, and then you have to consider your own budget fitting into all of this? Honestly, getting (and even exchanging) gifts is quite stressful and often frustrating.
When finding a gift for an anthropologist, remember to always look for products that they will find useful in their personal life and also in their work life. We have come up with this list to give you ideas on what to buy your friend or family member who is an anthropology lover.
As an Amazon Associate we earn from qualifying purchases. We may earn a small commission for our endorsement, recommendation, testimonial and/or link to any products or services from this website. Thank you, your qualifying purchases help support our work in bringing you real daily gift ideas.
Quick Overview: Gifts for Anthropologists
1. ANTHROPOMETRY KIT:
This is a very generous and thoughtful gift to an anthropologist in your life because it contains a variety of instruments that are useful to an anthropologist's work.
The Anthropometry Kit contains an anthropometer, segmometer, tape measure, and a stadiometer, all of which are required for measurements.
2. INFRARED CAMERA:
Thermal imaging is used to convey radiation into pictures. This is important as it lets anthropologists discover and detect archeological remains both on the surface and those that have been buried.
This infrared camera displays thermal infrared imagery that can be read using the FLIR software. It also has wireless connectivity which means it can transfer images to other sources as they are being taken.
3. PITH HELMETS:
Anthropologists sometimes work in hot environments and a pith helmet is the best hat to give them as a gift because it protects them against the sun without having to sweat through the hat. Pith helmets are well ventilated and provide shelter for the head and face.
This Jacobson's pith helmet is comfortable to wear in hot climates and protects from harmful sun rays.
COOL GIFTS FOR ANTHROPOLOGISTS
4. WORK BOOTS:
This is a very thoughtful gift for your anthropology friend or family member who works majorly in the field doing excavations. During these times, they will need a sturdy pair of shoes that will protect their toes and feet while being comfortable to wear for hours on end.
These amazing and stylish Columbia boots come in nine different colors to choose from. They are also lace-up which means the ties can be adjusted according to one's comfortability.
5. THERMAL JACKETS:
A perfect gift for when your anthropologist friend or a family member has to go on an excavation in cold places. This is quite a specific gift and therefore makes it very thoughtful. It is also practical because it will keep them warm in harsh climates.
This thermo-jacket is made with insulation technology that allows for heat generation and storage to keep the body warm. It also comes in a variety of colors to choose from.
6. VOICE RECORDER:
This is a great gift for a linguistic anthropologist because a part of their job entails studying different languages, a voice recorder can come in handy when studying new or different dialects of languages. This voice recorder connects to computers making it easy to extract and edit audio.
This voice recorder is simple and yet very powerful and effective. It records with time stamps for easy tracking of audio and allows for functions such as rewind, fast-forwards, and pause.
GIFTS FOR FORENSIC ANTHROPOLOGISTS
7. KNIVES:
A perfect gift for forensic anthropologists because it will aid them when it comes to scraping specimens for better examination.
Pros.
Has multiple different sized replaceable blades 

Easy to use

Switching blades is easy

Safe to use

Blade holder provides great support

Good quality

Lightweight

Very sharp blades

Extra blades come in a protective wrap
Cons.
The blade lock doesn't work every time risking the lock falling out and possibly causing injury

Thin knives require constant re-sharpening
The Outdoor Edge knives are built to be long-lasting and save up on money.
8. DIGITAL CALIPER:
A useful gift to anthropologists because it allows them to measure teeth from fossils at a speedy rate and safely without compromising the specimen.
The digital caliper can switch measuring units between inches and millimeters. The readings are displayed on an LCD screen when the tool is turned on.
9. T-SHIRT:
A perfect gift for anthropologists who usually go digging in warmer climates.
This T-shirt is made from cotton and polyester and comes in six different colors to choose from.
GIFTS FOR BIOLOGY ANTHROPOLOGISTS
10. SCIENCE THEMED SOCKS:
These are a perfect gift to your anthropologist friend or family member for Christmas or their birthday. The socks are warm and stretchy.
This pair of socks is made of fibers, cotton, and spandex.
11. STENO PADS:
This is a useful gift for an anthropologist because they take a lot of notes especially when they are in the field.
The Field steno pad is made of the best quality paper and has a thick cardboard front and back cover. This makes it easier to write in especially in the field.
12. WORLD'S OKAYEST ANTHROPOLOGIST MUG CUP:
This is a perfect gag gift for an anthropologist you know well and share humor with.
This ceramic mug cup holds 11 ounces of liquid and keeps hot beverages hot for longer periods.
FREQUENTLY ASKED QUESTIONS
What gifts can you get for an anthropology student?
Our recommendation for the best gift to get an anthropology student would be books by notable anthropologists. Alternatively, you can also get them books from their syllabus that they will need to take and successfully complete a course. Books are expensive especially when they are required and so this gift would be great because it will take off some financial pressure off of their shoulders.
Related Article: Cool Gifts for Grad Students
What other gifts relating to anthropology can you give?
You can get an anthropologist membership to the AAA or AAPA organizations which are for professional anthropologists, assuming they don't already belong to either one of them. Alternatively, you can find a recommendable journal for anthropology and get them a subscription so they can keep up with the latest news, and discoveries in their field.
What are some Christmas gift ideas for anthropologists?
The best Christmas gift idea for your anthropologist friend or family member is to take them on a vacation. They need time off from work to relax. The best part about this gift is you get to share it with them and create memories that will last you a lifetime. Christmas is the best time to travel because there are discounted resorts and holiday destinations so you don't have to go too deep into your pockets planning for the getaway. Plus, you have all year to plan for this trip, plenty of time to tie up all and any loose ends.
CONCLUSION.
In conclusion, we hope that this article has helped you pick a gift that is right for your family member or friend who is enthusiastic about anthropology. Always remember that gift-giving is about the recipient of the gift and how useful or fulfilling or humorous they find whatever you are gifting them.
ESTIMATED TIME DESIGNING AND UPLOADING THIS ARTICLE
ESTIMATED TIME RESEARCHING AND WRITING THIS ARTICLE
Try our AMAZING GIFT FINDER TOOL! Find GIFTS with 1 CLICK!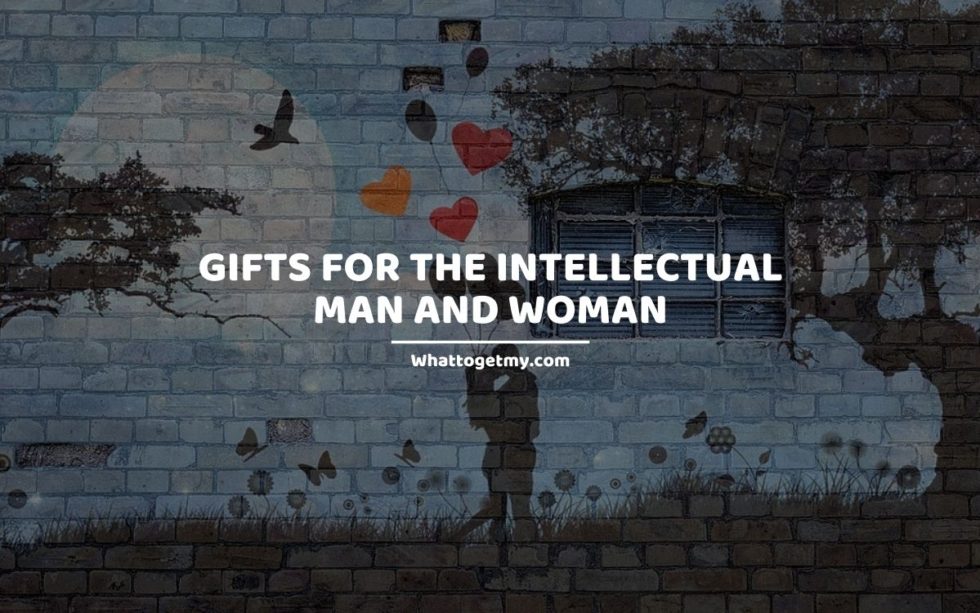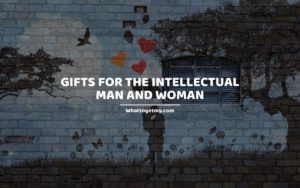 Gifts for the Intellectual Man and Woman
It is quite understandable to see people worry about getting the right gifts for intellectuals. After all, they do seem like picky people. But don't stress it, we are here to help out. In this article, we've listed a couple of lovely items you can
Read More »