Gifting a Property Manager is tricky because the rules of their profession and workplace practices does not allow receiving of cash gifts or extravagant gifts.
The best gifts for property managers are therefore small gifts that are seen more as tokens of appreciation. Worry not, we have selected the 5 perfect gifts for property managers for you in this article. Read on to discover what they are.
Read on to find out other amazing and great ways to still show your Property Manager that you appreciate them.
Property managers get the least appreciation most often. It is almost as if we take it for granted that they also should be encouraged for doing a great job in keeping properties in good shape. And maybe you are that client that wants to show your Property Manager that you find their services very helpful, and do not take the work they do for you for granted. Or maybe you are a protege to a Property Manager and you are grateful for the pleasant work environment they create and how much of a great leader and teacher they are to you. Buying property manager gifts is however not so easy because you will need to find a gift that is the right balance between appropriate and perfect. And you will surely find such a gift in this article. We will also show you other ways to appreciate your Property Manager that does not necessarily involve the giving of gifts.
GIFTS FOR PROPERTY MANAGERS – WHAT TO KNOW.
Before buying a gift, it is important to know these
1. Giving a property manager a gift can be tricky because of workplace rules governing receiving gifts from clients.
Before buying the gift, it is probably best to talk with them to find out what rules govern the receiving of gifts at their workplace.
2. The type of gift being given is also very important to bear in mind.
Cash gifts are a no-no; 

extravagant gifts are also a no-no. 
Unless the property manager owns the establishment where he is the manager, it is always best to consider giving very small gift items that would be considered more as tokens of appreciation than of trying to buy them.
3. Another consideration is who is giving the gift.
If you are a client, the need to give a small gift that is considered a token of appreciation becomes all the more important.
You don't want to give a gift that gives the impression that you are trying to buy your Property Manager to maybe bend any applicable rules in your favor. This is the reason why gifts from clients to managers are viewed with suspicion.
If you are an employee, it isn't any easier for you because your colleagues may start to feel that perhaps you want to buy your way into the bosses' good graces so that you get better perks and treatment at work.
GIFTS FOR PROPERTY MANAGERS – 5 PERFECT GIFTS FOR PROPERTY MANAGERS.
It is with all the above considerations in mind that we have thoroughly researched and handpicked these 5 perfect and appropriate gifts for property managers to give your Property Manager boss or friend. All these gifts are functional and inexpensive gifts that allow your Property Manager to remain the best at what they do, while still showing that you appreciate them without worrying too much about the gift being appropriate and acceptable.
As an Amazon Associate we earn from qualifying purchases. We may earn a small commission for our endorsement, recommendation, testimonial and/or link to any products or services from this website. Thank you, your qualifying purchases help support our work in bringing you real daily gift ideas.
Quick Overview: Gifts for Property Managers
1. A Personalised Property Manager Coffee Mug.
Everyone loves their coffee, especially very busy managers. Your Property Manager is no different. A coffee mug that tells them they're badass and the best will always make them look forward to enjoying that cup of coffee every morning. This particular personalized coffee mug is a unique and cool bespoke gift with a lovely message that would certainly ginger him/her to continue being awesome at what he/she does.
Customers love how this coffee mug is made specifically for the Property Manager because it is hard to find mugs that speak specifically to a Property Manager in the market.
2. Leaflife Original Bamboo Tumbler with Tea Infuser & Strainer.
Couple this with his/her coffee mug and your Property Manager would be very happy. This cool and awesome gift allows him to take his coffee or iced tea with him when going about their business on the field. They don't have to worry about spilling coffee (or tea) on their car dashboard while racing against closing that very important deal. The temperature inside the flask does not affect the outer body meaning that you can hold it even if the content is very hot
Pros.
It holds in temperature (whether cold or hot) for a very long time. 

It can be held easily with hot content inside. 

It is made from high-quality material and is durable. 

It is easy to clean. 

It has an extra compartment that allows you to carry extra tea leaves if you want.
Cons.
Since the outer body is made of bamboo, it has the potential of changing color. You therefore have to wash it strictly according to instructions so that it remains chic and beautiful
Customers absolutely adore this product. They love that it is a great thermos flask that keeps the contents either very hot or very cold, depending on which is put inside. All customers have said that even after 12 hours, the temperature of the contents inside remains in the same state they were when put into the flask. And the bonus is that it looks really beautiful and awesome on the outside.
3. Notebooks/journals/logbooks/yearly planner to help them stay on top of things.
Logbooks/journal books/notebooks for the different properties that he/she manages would help them stay organized and on top of things. Even though systems are moving more towards digitization, hard copies remain very important and useful because systems can crash and information lost. And in the property sector especially, information is best stored first in hard copies and later as soft copies. These books will therefore remain useful and relevant. The following notebooks/yearly planners come highly recommended:
Pros.
It would allow him to organize important information by subject matter.

The 2-year planner would help him start planning for the next year.

The contents for each have relevant headings for each subject matter.
Cons.
There are no cons to material that helps you get organized.
Customers love the uniqueness of these various journals/logbooks/notebooks. Each one uniquely organizes relevant content for the subject matter that it is meant for, meaning that the Property Manager is able to keep relevant information concisely and in one easy to find place(s).
4. Vintage Office Desk Organiser.
Being a busy Property Manager most times means a cluttered desk with a pile of paperwork. This is a unique and cool gift for a property manager that would help him/her have a very organized office desk/workstation. It is made of high-quality vintage wood to accord with his/her managerial status. It is foldable meaning that your Property Manager can close it up and open it as they deem fit. Its foldability also makes it a great space saver. And it has a lot of compartments to take more items off his/her desk.
Customers love the material that this unique gift is made of. They love the fact that it is foldable and therefore very versatile and a good space saver. The several compartments it has is another favorite feature of this product because it means it can take more items off the table.
5. Iron Art Musician Clock Decor.
This cool and unique piece will complete the look of his workstation. This cool gift doubles up as a clock and a beautiful ornamental decoration for the table. The choice of a rockstar is to show or tell the manager that he/she is as awesome as a rockstar if not more.
Pros.
It is stylish and unique.

It is a great complement/addition to a workstation.

It is multipurpose as it serves as both a cool clock and a cool decor piece.

It is easy to clean.

The clock keeps time perfectly.

It is made from good quality iron and durable.
Cons.
There are no known cons. All customers love the piece.
All customers love this piece. They love how unique and cool it looks and how it lights up the ambiance of whatever surface it is placed on. The clock is a bonus and has been praised for keeping time well. It is also praised for being a good quality piece that looks expensive and yet so reasonably priced.
OTHER WAYS TO SHOW YOUR PROPERTY MANAGER APPRECIATION.
AS A CLIENT
Remember, as we earlier said, gifting Property Managers can be a little tricky, especially if you are a client. In addition to the above gifts, you can show your Property Manager that you appreciate them by doing any of the following:
Go online and give them great reviews both on their website and their social media handles. Your reviews will go a long way in bringing in more business for them and getting others to enjoy the great service they provide for you.
Refer them to your friends.

 
This one is similar to the first one, except this time you actively refer specific persons to them. If you know a friend or two that is looking for a great property consultant/manager to help them, why not point them in the direction of your Property Manager. Your confidence in his/her abilities would encourage them to try his/her out. This is a sure way to tell your Property Manager that you appreciate their value add to your life.
Not defaulting in your payments to your Property Manager will help keep them in business and help them continue serving you well.
Even if you do not give your Property Manager a gift, doing any of these will definitely tell him/her that you appreciate them.
AS AN EMPLOYEE
As an employee, it can also still be tricky for you giving your Property Manager boss a gift without your coworkers feeling like you are trying to buy your way into your bosses' good graces. These are other ways you can show your Property Manager boss that you appreciate him/her without coming off as a bootlicker:
Organize a Boss Appreciation Lunch or Get-together for him/her with other colleagues at work.

 
If your property manager boss is great, chances are you are not the only one that feels that way about how awesome he/she is. Talk to the Human Resources Department in your office and find out what the company policy about organizing such a get-together is. Find out from the Human Resource Department if they can assist as well. Get as many of your work colleagues involved so that in that way they all feel like a part of the action.
Get everyone to contribute towards purchasing the gift.

 
If it comes as a collective/group gift, no one would feel like you're trying to butter the boss up for perks. Send an email to your coworkers to ask for contributions for the gift. And be sure to acknowledge and explicitly make it clear that the gift came from the entire members of staff. Find a reason to give the gift though so that it doesn't come across as odd and out of place – a birthday or maybe during a general public holiday or a public holiday that celebrates the efforts of workers such as Labor Day.
Small gestures in place of gifts.

 
If you are the Direct Assistant to the Project Manager you can get him/her an occasional cup of coffee on your way to the office. Such small gestures are still an appropriate way of showing appreciation and would not make you the subject matter of the office gossip mill.
Work excellently and efficiently.

 
Your Manager would be happier knowing they can count on you to deliver on your assignments without having to hold your hands. This is the best appreciation gift you can give them. Make their life easier by taking initiative and managing their diaries. This is where the notebooks/logbooks purchased becomes a great gift. You can purchase the logbooks and then take it upon yourself to fill it out for them, and then present it to them already filled out with the necessary details. Watch them beam from ear to ear with gladness. They would truly appreciate it.
When you show your Property Manager boss your appreciation in any of these ways, you contribute in a significant way to their happiness at work. And a happy boss always equals to a happy workforce.
FREQUENTLY ASKED QUESTIONS.
What good property manager gifts can you recommend?

 
All the 5 gift ideas for a property manager listed in this article are not only good gifts for property managers, but they are also awesome, unique, cool and perfect gifts for property managers.
What are the best gifts for property managers?

 
Any gift that makes the property manager do his/her job very well and is not too extravagant to be considered inappropriate is the best gift for a property manager. And that is why our selection of 5 gifts are the best you can choose for your Property Manager.
CONCLUSION.
Shopping for a gift for a property manager can be tricky as you need to strike the perfect balance between appropriate and perfect.
The 5 gifts listed in this article are the best gifts for property managers. They are perfect and strike the right balance between appropriate and awesome.
ESTIMATED TIME DESIGNING AND UPLOADING THIS ARTICLE
ESTIMATED TIME RESEARCHING AND WRITING THIS ARTICLE
Try our AMAZING GIFT FINDER TOOL! Find GIFTS with 1 CLICK!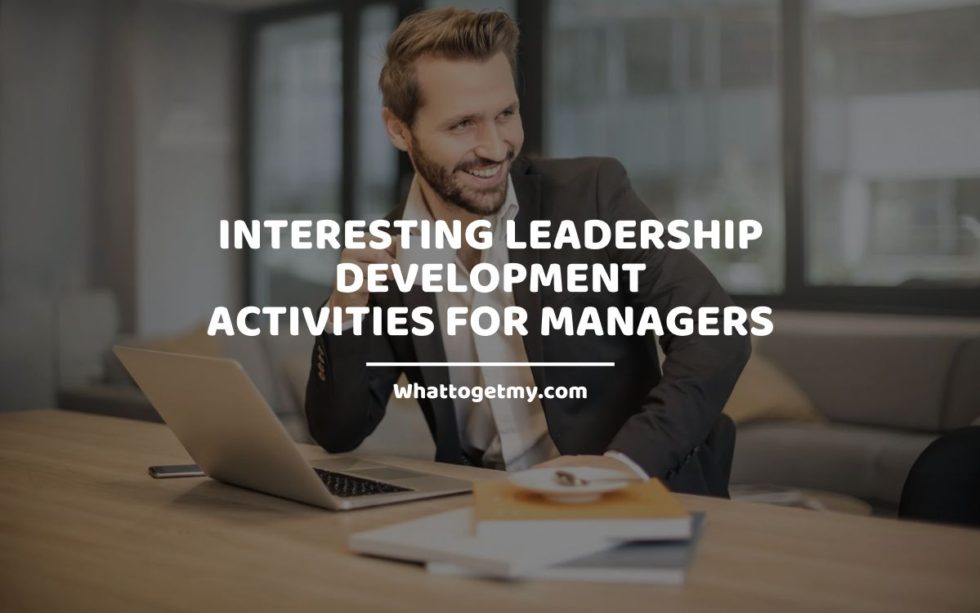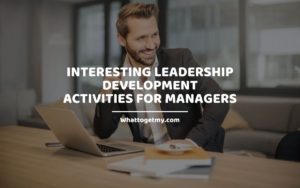 11 Interesting Leadership Development Activities for Managers
Interesting Leadership Development Activities for Managers WhatToGetMy Instructional Article Leadership development activities for managers became essential for improving productivity at work. Nowadays people are working in teams and leadership skills are needed for improving the team's performance. Many tools are used for leadership development. Coaching
Read More »