Fun Things to Do When Bedridden
WhatToGetMy Instructional Article
Having limited movement because of a chronic illness, pregnancy, or after surgery can take a toll on your life. You will be making huge adjustments to your lifestyle and that might mean having to give up a lot of things that you consider to be fun. 
You might be left feeling like you have no control over what is happening to you and you may start to lose hope and feel isolated. 
This article will show you that there are ways to keep yourself busy and entertained when you are bedridden. Wake up your passions and find your hidden talents through these thoughtfully picked out activities.
Research shows that the majority of bedridden patients are old people, with up to 84% being bedridden as opposed to walking with a cane or needing a wheelchair. However, other factors, such as surgery, pregnancy, or chronic illnesses – that have nothing to do with age – may render you bedridden.
Percentage of Bedridden Old People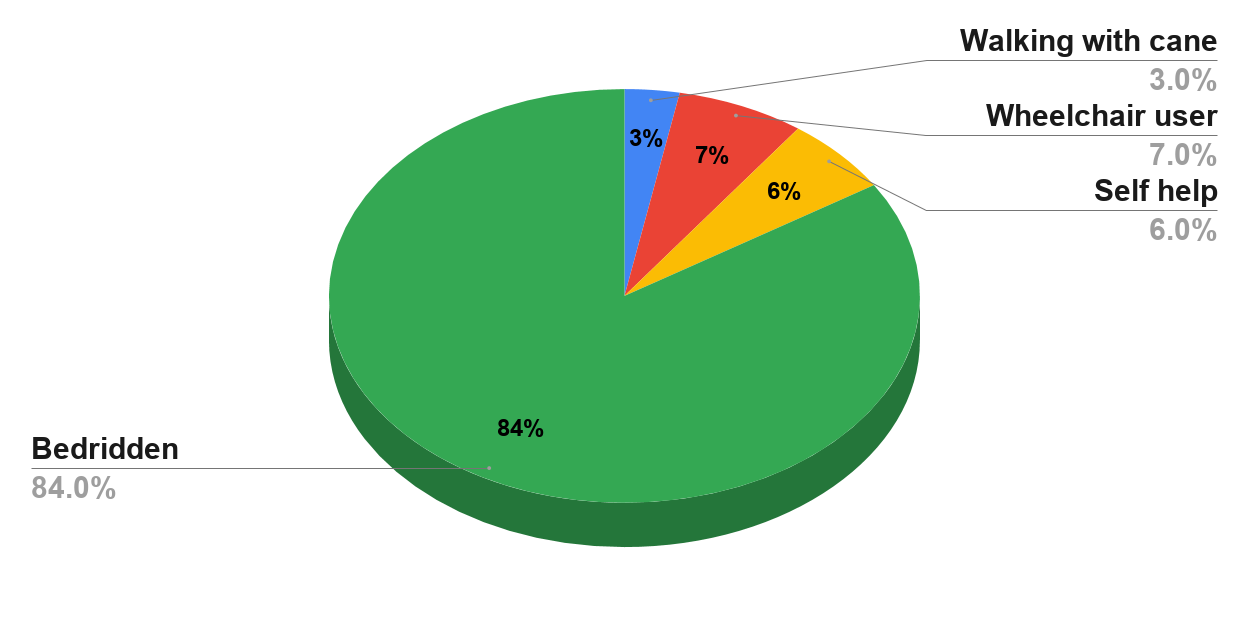 Source: www.researchgate.net
Finding yourself immobile, whether temporarily or permanently, can not only be life-altering but also stressful and frustrating. When you are unable to move freely or physical movement is restricted, getting used to it might prove rather stressful. Most people go into depression after being admitted to bed rest because of lack of physical activity, feelings of identity loss, feeling like they are not in control of the situation, and feeling isolated socially from their friends. It is important, therefore, to keep yourself busy and have something to do when bedridden to help the state of your mental health, and make the time go by quickly. Here are some bed rest activities for when you are bedridden.
ACTIVITIES FOR BED BOUND PATIENTS
1. Discover New TV Shows:
With platforms like NetFlix, DisneyPlus, Amazon Prime, and Hulu you literally have thousands of television shows at your fingertips. Discover new genres and take comfort in your all-time favorites. This is a great way to pass the time and entertain yourself. 
2. Watch Movies:
Remember that movie trailer you saw once and vowed to see the movie but life happened and you never got around to it? This is your chance to get around to it, you have been given the gift of time. Silver linings!
3. Discover New Music:
Embark on a journey to discovering new music from old and new artists alike. Pick a random genre each day and listen to one new song by an artist you have never heard of, or an artist you have heard of but never taken the time to listen to their music. Sure, you will hear some really horrible songs, but you are also bound to find some rare gems. Have fun with it. 
4. Perfect Your Writing Craft:
Finish that novel you started, or better yet start writing that novel you've always wanted to write but couldn't get around to doing it because you had no free time. The only way to get better at writing is by writing so use this time to perfect your craft and follow your passion. 
5. Lose Yourself in a Good Book:
Maybe you prefer being on the other end of a good book, this is the time to immerse yourself in a good book. Read a novel, or a self-help book, or an autobiography; whatever genre you like. Get lost in other worlds and other people's lives! It is a great getaway from your reality.
6. Create/Engage Social Media Profiles:
Sites such as Twitter, Reddit, and Quora are great for interacting with people who have similar likes/drives as you. You will discover and learn so much about topics that you enjoy and share ideas with likeminded people. You can also find support groups for people in your situation and engage with them (the internet truly is the gift that keeps on giving!)
7. Solve Crossword Puzzles:
This is a great way to pass the time and also exercise your brain and improve your cognitive skills. You can challenge yourself by setting up a timer and beating your last recorded time.
8. Adult Coloring Books:
They are a fun way to spend a quiet afternoon. Let your artistic side come out to play with different color coordination and shapes – it will make you feel like a child again; except this time, you know how to color within the lines.
THINGS TO DO WHILE ON BED REST FOR PREGNANT WOMEN
1. Get A Foot Massage

:
Get yourself some TLC (tender loving care) and have a foot massage, this can be professional, or using a home foot massager, or letting your partner rub your feet. Get some blood flowing to your feet and ease the discomfort. 
2. Read Magazines

:
We all love gossip magazines, even if we do not admit it to anyone, especially ourselves. We know the headlines are not true and nine out of ten times it's just click-bait but we can't resist opening it anyway. It's a guilty pleasure! Indulge yourself in the latest tabloid magazines and read about all the 'scandalous' things your favorite celebrities have been up to. 
3. Catch Up with The News

:
Whether using news apps, websites, watching TV, catch up with current affairs. Keep yourself informed about what is going on in the world. 
4. Watch Reality Shows

:
Nothing cheers you up more than petty scripted drama for small screens. Catch up on all the housewives and the latest drama on the dating shows. It may not be your cup of entertainment but it will make the time pass by quickly and you can have an excuse for letting your emotions out (not that you need one). Trust us on this, reality TV is so much fun to watch!
5. Practice Self-care

:
This might be a great time to take some time and take care of yourself. Take some time to wash your hair, paint your nails, give yourself a facial, put on some make-up, wear your favorite lounge/maternity clothes, and wear your favorite perfume. Pampering yourself will make you feel better and elevate your mood. 
6. Journal

:
Write down your thoughts and feelings on what it is like to be confined to bed rest. Writing down these feelings will give you perspective on how you are handling the transition, mentally. Remember "healthy mind, healthy mom." 
7. Satisfy Your Cravings

:
Another great thing about being on bed rest is that you have time to try out those recipes you have bookmarked. Start with the easier ones that do not take too much time to prepare and work your way up to the difficult recipes. Or if you are more of a foodie than a cook, then you can just order in your food (there is a reason we have restaurants, amirite?) just remember to eat healthy and put you and your baby's life first. 
Related Article: Creative Things to Do While Pregnant
THINGS TO DO WHILE ON BEDREST AFTER SURGERY
1. Start a Blog

:
Share your experiences with people online. Not only is it a great way to document your journey, it is also a great way of informing people and giving out your opinions based on experience. You never know how many others are out there looking for a platform that shares their experience, and you might end up creating a safe space for people recovering or who went through the same surgery as you did. 
2. Shopping for Your Loved Ones

:
Get ahead the shopping curve for the holidays. Your recovery time actually gives you a head start and an upper hand so you can start filling your cart with gifts for any upcoming birthdays, anniversaries, and any holidays that you might celebrate.  
3. Get Crafty

:
Pick up a new skill that you can work on. You could do calligraphy, hand sewing, crocheting, knitting, painting, drawing, or even clothes designing. The fun thing about this is that, with the exception of crocheting, knitting, and hand sewing, you can find free apps for most of these activities so you don't have to spend any money on supplies.  
4. Take a Walk

:
To prevent blood clots in the legs which occur when a patient is too immobile after a C-section, it is advisable that you take walks every day until you make a full recovery. Start slowly and pick up the pace as time goes by and you get stronger. 
5. Cuddle with Your kids

:
If you have little children, use this time to bond with them. Cuddle with them before bed, right before they go to sleep. Do this to let them know that even though you are not as active as you used to be, you still love and care for them. 
6. Get Plenty of Rest

:
The best way to let your body heal itself is to get plenty of rest 
Related Article: Activities for Kids After Surgery
THINGS TO DO IN A HOSPITAL BED
1. Create a Routine

:
Being bed-bound in a hospital bed is probably the toughest one because you are not surrounded by all your comfortable belongings from home or the warmth and familiarity of your house. Creating a routine when bed resting in a hospital will help you keep track of time and also give you a sense of accomplishment when you finish doing small tasks.
2. Listen to an Audiobook

:
Since you might not have the silence you require to immerse yourself in a book, listening to an audiobook is the next best thing you can do. Just select an audiobook of your choice, connect your listening pods, and let the narrator take you on a journey while you relax your body.
3. Listen to Podcasts

:
Podcasts are a great form of entertainment and they span across different genres, whether it is music you are looking for, or philosophical theories, or movie theories, the possibilities are endless and all available to your choosing. You can also participate in live podcasts and engage with the hosts.
4. Earn Money Online:
If you are old enough, you can sign up for different sites that offer online jobs. They have a wide range of jobs so go ahead and apply as per your qualifications!
5. Connect with your Loved Ones:
Chances are that you haven't seen people that you love as much or as frequently as you would like to and you miss them; schedule online video chats with your friends and family, this will cheer you up and keep your spirits high as you recover. Your loved ones will also be happy to hear about your progress in the hospital.
6. Play Board Games

:
Organize a game event and invite other patients over to play classic games such as monopoly, scrabble, and Uno. This is a great way to get to know other people and also take your minds off why you are in the hospital.
7. Watch YouTube Videos:
Chances are you will not like any of the channels on the hospital TV. Alternate between listening to your audiobook and watching creative content on YouTube.
8. Take an Online Course

:
Utilize your time and take an online course that will elevate your employability once you leave the hospital. Remember you have a life outside the hospital walls that you will be getting back to soon, and going back to it with an extra academic qualification would be pretty impressive.
FUN THINGS TO DO AFTER KNEE SURGERY
1. Learn a New Language: Use apps such as Duolingo to learn a new language. You can always learn a new language, there is no such thing as knowing too many languages. Plus, it is fun and interactive.
2. Play Games on your Computer: To pass the time, play games like; Solitaire, Sudoku, or Mahjong which you can play alone or against a computer. This is a great way to exercise your brain because these games require you to be strategic.
3. Exercise: It is advisable that in order to speed up recovery, you must exercise. However, make sure that you do it in moderation so as not to strain yourself. Start with simple stretches a day and progress slowly. Remember to consult your physician for advice at every stage before incorporating a new routine to your workout.
4. Sign Up for Water Therapy: Water exercise can be gentle on your back.
5. Play Video Games Online: Sign up for online gaming and compete with people. These games are great because you get to interact with other players in real-time.
6. Organize Your Computer: Delete apps, pictures, and documents that are eating up space in your computer.
FREQUENTLY ASKED QUESTIONS
How long should you rest after surgery?
This depends entirely on what kind of surgery you have had and if you experience no other complications after surgery. Typically, most surgeries have the recovery time of one to two months. During this recovery period, your mobility is reduced and you may not be able to do some things completely.
What causes you to be put on bed rest during pregnancy?
The doctor will advise you to go on bed rest when there is an immediate danger to the pregnancy that might affect you and/or your baby. It is very important to take heed of doctors' advice and get the rest you need so that you and your baby can be safe and healthy.
What factors (if any) increase the possibility of having a baby through C-Section?
The risk of a woman having a C-section delivery depends on environmental (dis)advantages such as health insurance, place of residence, and type of health system. However, the highest risk is age. Older women are more likely to have a baby through C-Section and have a generally difficult pregnancy than younger women.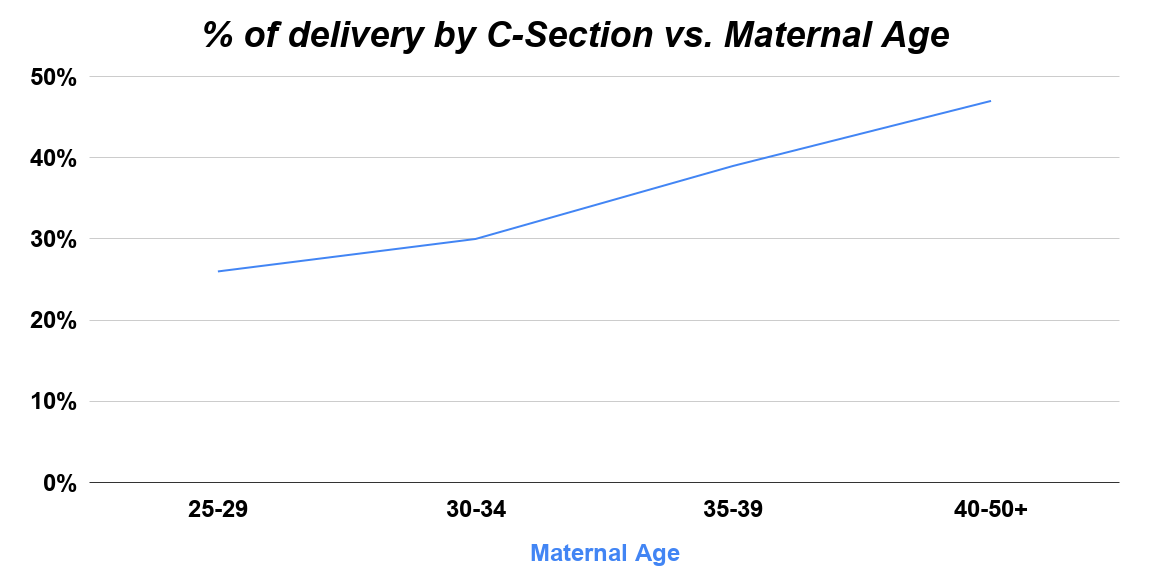 Source: Bloomlife.com
CONCLUSION
Although it can be challenging to perform some activities when you are bedridden, there are still things you can do to have fun and make the best of an unideal situation. Get creative, discover new things, and pick up new hobbies – having limited movement should not limit all other aspects of your life.
ESTIMATED TIME DESIGNING AND UPLOADING THIS ARTICLE
ESTIMATED TIME RESEARCHING AND WRITING THIS ARTICLE