If you have a loved one in the military, you may agree that they don't ask for much and will most likely say "I am fine, don't worry about it" if they knew you were about to spend on them.
However, we have to look out for them in our own little way and gift-giving is one way we show them how much we love and care for them. It is also a good way of encouraging them.
If you are wondering what special item/s to get for him while in active service, we can help. We have divided this article into five sections;
Gifts you can get for him if he is going into the military

Deployment gifts

Birthday gifts 

Christmas gifts and;

Promotion gifts
Let's dive into our 23 gifts ideas for soldiers
As an Amazon Associate we earn from qualifying purchases. We may earn a small commission for our endorsement, recommendation, testimonial and/or link to any products or services from this website. Thank you, your qualifying purchases help support our work in bringing you real daily gift ideas.
Quick Overview: Gifts for Military Man
GIFT IDEAS FOR SOMEONE GOING INTO THE MILITARY
If he is going for basic training, here are a few items you can get for him as gifts.
1. TACTICAL BACKPACK
A quality backpack will be of good use to him. It will enable him pack the few essential items he will be needing during training. This 5.11 RUSH24 Tactical backpack will make a good gift.
The quality of this bag stands out even without it being waterproof or having a side pocket. It is not so easy to find a bag that can withstand a lot of pressure as this one. Customers love it and highly recommend it too.
2. INSULATED WATER BOTTLE
One thing is for sure; he will need to keep himself hydrated and a solid water bottle will be useful to him. This 40 oz Hydrology insulated bottle will be a good gift. It is guaranteed to keep his drink cold for up to 24hrs and hot for as long as 12hrs.
The overall quality of this bottle made it easier for the few customers that had problems with one of their bottle lids to overlook it which says a lot. This insulated bottle has a high rating in features such as durability, leakproof,  giftable and easy to clean.
3. GROOMING KIT
Personal grooming and hygiene is a big deal in the military and that is why getting him a grooming kit will make a good gift. We recommend that you get him this Blind Barber grooming set as a gift. This set contains a wide range of products such as; 90 proof pomade, Lemongrass shampoo, conditioner, sea salt spray and styling cream, face cleanser, moisturizer and shave cream. It is a full package and he will love it.
Pros.
It covers a wide range of products

It comes in a good package

Most of the product have great fragrance
Cons.
It is possible that an overly sensitive skin may react to one or two products from this set but this can be checked by first testing it on the back of his hand and watchout for reaction before applying it to his face.
We think this grooming set has been carefully selected such that it covers a wide range of products a man will love. It is worth its price.
4. SHAVING BLADE
A useful grooming tool is a shaving blade and a manual one might be more reliable for him. This Viking Blade will make a good gift. It is well crafted to guarantee a clean shave. It comes with a luxury case that has a mirror and also a pack of blades.
This shaving blade has a lot of positive reviews thus far. Customers consider it effective. People with sensitive skin can also use this blade.
5. WATER POUCH
A water pouch always comes in handy even when a backpack has side pouches. While he fits a map and other accessories into the backpack pouch, he can fit his water bottle into this sturdy Molle water pouch and allow it to hang. This will make a good gift. You can buy a pouch and a water bottle or a pouch and a backpack. Good combo gift right?
This water pouch has a lot of positive reviews. A lot of customers love it.
GIFT IDEAS FOR DEPLOYED BOYFRIEND/HUSBAND
6. DESERT SCARF
A desert scarf is a very versatile accessory and can be very useful to a soldier. It will come in handy during the winter season, windy or sandy climate. We recommend that you get him this tactical desert Keffiyeh scarf as a gift, your husband or boyfriend will love it. It is made with 100% cotton and very breathable.
This scarf has a high rating for features such as comfort, warmth, lightweight and value for money.
7. LOVER'S KEYCHAIN
One sentimental gift you can give him is this keychain with an engraved message on it. The thought of you while he reads it will always give him a warm feeling.
What's most important about this keychain is the message attached to it. It is a lovely way of reminding him how important he is to you. A lot of customers that have bought this keychain have positive reviews about it.
8. TRAVEL JOURNAL
Soldiers often come in contact with critical informations and experiences where they have been deployed and therefore keeping good account of information is vital in their duties. This is why a portable journal will be a valuable gift to him. We think it will be a great idea if you get him The Love leather journal. This gorgeous leather journal also comes with a pen pouch. It has 240 thick pages that are sip proof.
This is a quality leather journal. Value for money.
9. STAINLESS STEEL NECKLACE
Another sentimental gift you can give him is a necklace with words engraved on the pendant. He will love this. Get him this CraDiabh to My Love neckpiece, it will make a good  sentimental gift.
This necklace has a lot of positive reviews.
10. PLAY CARDS
He will need something fun around him and we think this Joyoldelf 2 Deck playcard will make a good gift for him and his buddies. These cards have been made with gold and silver foils that are attractive and luxurious looking. They are waterproof, flexible and corrosion resistant. It should be able to last for a little while.
Pros.
They can be cleaned

They are attractive 

Fun 

It will be a good way of bonding with his colleagues
Cons.
A few customers have complained that the foil on the cards were peeling off. So, just like any other card, this card may spoil at some point. But meanwhile it will make an attractive fun card before it spoils.
A lot of customers consider this card gitable. They love the sturdy look and feel of the cards. We think it is worth buying since it isn't expensive to feel like a rip off.
11. TACTICAL PEN
This Tactic Ops pen is a flashlight, bottle opener, window breaker and as well a conventional writing pen. A tactical pen is a highly recommended tool for the military and this pen will make a great addition to his survival kit.
Although customers had varying preferences how the pen's accessories were built, they still love the pen.
12. SNACK PACK
While on the field, he needs a good source of energy and snacks are a quick and convenient option. It will be lovely to send him a wide range of energy boosting snacks and we think that you can add this Kind bar to your list.
Although there are no comments on the product page, customers that have purchased it gave it a good rating.
13. LIQUOR FLASK
A stainless steel pocket flask will make a good gift if he is into strong beverages. We think this flask for liquor by Trendy Kitchen is cool.
Pros.
Leakproof

Durable

beautiful design

Good looking

1 year warranty and 60days money back
Cons.
There are varying views about the quality of the flask since a few customers noted that their drinks changed color in the flask. However, since the complaints are a very few minority and the product has a 1 year warranty, we think that it is safe to get this product.
A lot of customers considered this flask to be sturdy, comfortable, durable and a good purchase.
BIRTHDAY GIFT FOR ARMY BOYFRIEND
To make his birthday more memorable, checkout our article on how to make your boyfriend feel special on his birthday
14. SMARTWATCH
Are you looking for cool birthday gifts for your military man? This watch should be at the top of your list. This Amazfit T-Rex Smartwatch is built to withstand harsh weather conditions. With this watch, he will be able to keep track of his activities, particularly his fitness time. It has inbuilt GPS chips that ensure that power consumption is at a minimum while using the GPS. It also has a good battery life.
This smartwatch has so much positive reviews. Even though some customers wanted so features included in this T-Rex watch, they love that the quality of this watch can compete with other known brands.
15. OAKLEY'S MEN SUNGLASSES
There is no doubt that they will be required to train and work under harsh sunny weather and this is why a solid sunglasses that is guaranteed to keep his eyes protected will make a good gift. Oakley's sunglasses have plutonite lenses which provide 100% protection from harmful UV rays. It is nose padded for comfort.
Oakley's sunglasses are really good, they have earned their reputation with their quality products. You will be happy with your purchase.
16. TACTICAL POCKET KNIFE
A personalized tactical knife will surely make a great birthday gift. This is a very handy knife. From cutting ropes to sharpening sticks or even slicing a hunt, this knife is guaranteed to do a good job. You can have his name beautifully engraved on this Tac Force pocket knife. It will be his favorite thing.
This tactical knife comes at a good price considering the quality. The sellers also have great customer service. This Tac Force pocket knife is a must have if he does not have it already.
17. LEATHER WALLET
We know how valuable a wallet is to a guy and it does not matter if he has one already, he will not mind having one or two extra to keep. You can definitely get him a good looking quality wallet as a birthday gift. We think he will really love this HOJ Co. DEER Bifold wallet. It has 10 credit card slots, 2 receipt storage, a bill compartment, interior card slides and a spacious ID compartment
This wallet is top noche and customers love it. You will be happy with this purchase.
18. ARMY T-SHIRT
This cute army t-shirt will make another lovely birthday gift. It is made from pure cotton; a breathable material. This will be a cute regular shirt for him.
Good material, a good product. The manufacturer's warranty is reassuring.
CHRISTMAS GIFTS FOR SOLDIERS
For more gift ideas about what to get your boyfriend, checkout our article on priceless gifts for boyfriends
19. FLAVOUR MEN'S LEATHER JACKET
Christmas comes with chills and winter bites. Getting him a good winter jacket will serve as a good christmas gift. We recommend that you get him this Flavour winter jacket, he will absolutely love it. It will be a good shield from excessive cold.
This jacket has a high rating for features such as craftsmanship, fitting, style, jacket length and value for money. A lot of customers love this jacket.
20. OLYMPUS OM-D CAMERA
Another top notch gift you can ever get a guy is a good camera. Yes and yes, he will absolutely love this as a Christmas gift. So let's say you've been really saving up to get him something special and you are not yet sure of what to get, go for this Olympus OM-D camera and be rest assured you made the right decision.
With this high resolution camera with lens, he will be amazed at the quality of pictures he can take regardless of the weather. More so, he will be happier that he will be able to take amazing pictures from different parts of the world where he will be deployed to and share his experience with you more realistically.
The camera is definitely a good bargain. It takes impressive pictures and videos and customers that bought it love this about the camera.
APPROPRIATE GIFTS FOR MILITARY PROMOTION
For more christmas gift ideas, check out our article on Christmas gifts to get a dad who has everything
21. TIE SET
One good promotion gift is a tie set. Get him a good tie set he can wear to various formal events, it will be valuable to him. This Hisdern men's necktie collection will make a good gifft. The set comes with 5 ties and pockets handkerchief set.
This tie set has a lot of positive reviews. A lot of customers consider it worth buying.
22. CUFFLINK SET
A set of cufflinks for his formal outfits will be great. This FIBO steel 6 pairs of cufflinks will make a good promotion gift. They are made with brass and they come in different shapes and designs. He will love it.
There are lots of great reviews about this product. Although a few customers had issues with a pair from their set, they were still happy with the rest of the set.
23. TEA MUG
A unique promotion gift to get him will be this beautiful Japanese tea mug. If he is a tea lover, this handcrafted tea mug will make him happy.
Customers that have purchased this mug rate it high for features such as lightweight, sturdiness, packaging, easy to hold and giftable.
FREQUENTLY ASKED QUESTIONS
What gifts can I get somebody who just enlisted in the army?
Get them basic items such as a light t-shirt, water bottle, wristwatch, backpack and many more. It will be great to get these items in camo colours too. However, it is important to avoid getting them snacks or sharp and glamorous gifts if they are going for basic training. Such items may be prohibited.
What deployment gifts can I get my boyfriend or husband?
There are a lot of gifts you can get him and every item on this list is a great gift. Snacks, pendants, jewelry, tumbler, pictures and many more items can serve as a useful gift to him. If he is a techie, checkout our article on what to give a techie husband. The important thing is that he gets to see how much you miss, love and care about him.
CONCLUSION
There are lots of gifts you can give a military man. Learning more about the essentials military personnel need personally and professionally will help you pick out the right gifts for them. We hope that our carefully selected gift ideas have been helpful in your choice of gift.
ESTIMATED TIME DESIGNING AND UPLOADING THIS ARTICLE
ESTIMATED TIME RESEARCHING AND WRITING THIS ARTICLE
Try our AMAZING GIFT FINDER TOOL! Find GIFTS with 1 CLICK!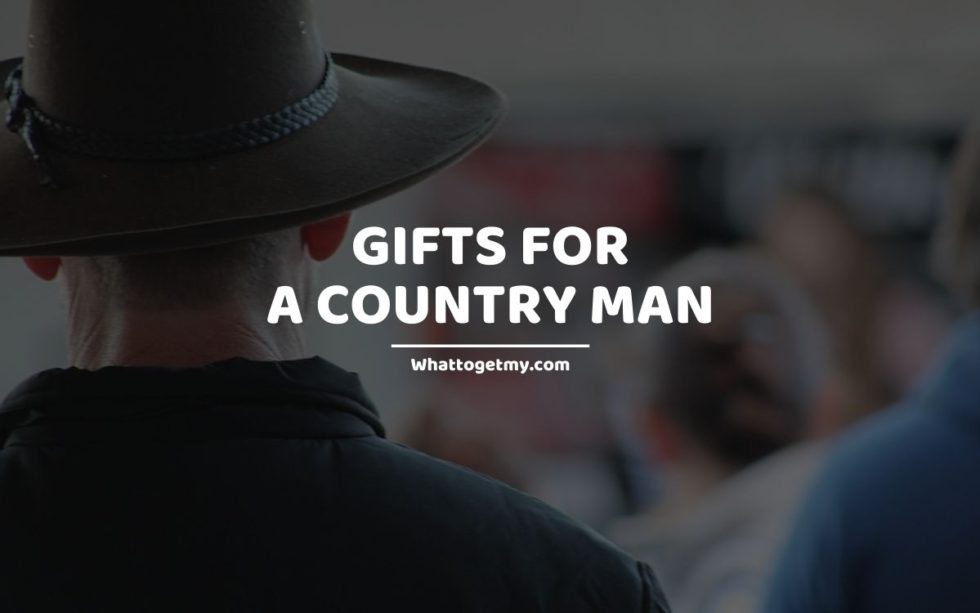 Although getting people gifts can be very difficult, it is made a little bit easier when you know or take the time to learn what the person you are buying a gift for finds interesting and what activities they enjoy doing. Giving people thoughtful gifts
Read More »