When you get the not so good news that a loved one has cancer and now have to go through chemo and radiation, you may have no idea of what to say to them or what you can do for them. All you know is that you want to do everything you can to help them through the process. One of the best ways to be there for them is by looking for gifts for someone going through chemo and radiation.
Being there for them, showing them love and support is always and by far the most important gesture for anyone going through chemo and radiation. However you may also want to find other ways to help make their life a little easier and a little more comfortable.
It is always a great idea to help them with some of the things that need to be done but they do not have the time or energy to do like, running their errands, cleaning their house and even having meals prepared for them.
Another good idea is for you to get to know a little about the process of the treatment and what the side effects are and can be expected from chemo and radiation. Knowing these things will help you be able to assist them better as you understand better what your loved one is going through and what they may be feeling.
Depending on the type of cancer some people would only need one type of treatment, but most will need a combination of treatments of both chemo and radiation and even surgery. So what is the difference between chemotherapy and radiation therapy? Plus what are the side efforts of each?
Chemotherapy
With Chemotherapy, certain types of drugs are used to treat cancer to stop it from spreading to other parts of your body. The type and the amount of these drugs used and how your body reacts to these drugs will determine the side effect that your body will have.
Some of the most common side effects of chemo are:
Hair loss

Nausea

Vomiting

Loss of appetite

Diarrhea or constipation
Radiation therapy
Radiation therapy is used to target and treat just the cancer cell or tumor by using special equipment that sends high doses of radiation to the specific location of the cancer cell or tumor in the body. This can be done in one of two ways, either internally where radiation is placed inside the body via an implant or externally where radiation is given by using a machine.
The type of cancer, the type of radiation received, where it is received, the dose that is given, and the general health of the person will determine the side effects
Some of the most common side effects of radiation therapy are:
Skin problems

Fatigue

Dry mouth

Sores in the mouth and gums

Difficulty swallowing

Nausea

Diarrhea

Hair loss

Tooth decay

Shortness of breath

Bladder infections
There are many other side effects that a cancer patient could mention but the biggest one is the emotional side effects of feeling overwhelmed, depression and anxiety. You can try and help your loved one manage it with giving your support and a few other self-help methods. But if you feel that nothing seems to be helping them, then it is best for them to seek professional help.
But if you're looking for gifts for a person going through chemotherapy or radiation instead of only gestures, then it is best to give them something that is practical and will help keep them more comfortable throughout their treatment. Gifts like a comfy care chest port zipper shirt, a nice headscarf, some thick winter socks, a cancer-fighting recipe book, an inspirational and encouraging book to help them get through one day at a time or a warm, comfortable blanket that has some inspirational words printed all over it to help bring a smile to someone's face who is not feeling their best. If you're still unsure on what to buy, you can select a couple of useful items and prepare a chemo gift basket or a radiation gift basket for the patient.
As an Amazon Associate we earn from qualifying purchases. We may earn a small commission for our endorsement, recommendation, testimonial and/or link to any products or services from this website. Thank you, your qualifying purchases help support our work in bringing you real daily gift ideas.
Quick Overview: Gifts for cancer patients undergoing chemo
Our Gift To You:
Find out how to download This 
Free Printable "I'm Braver Than I Think" Card
For someone going through Chemo and Radiation at the End of This Article.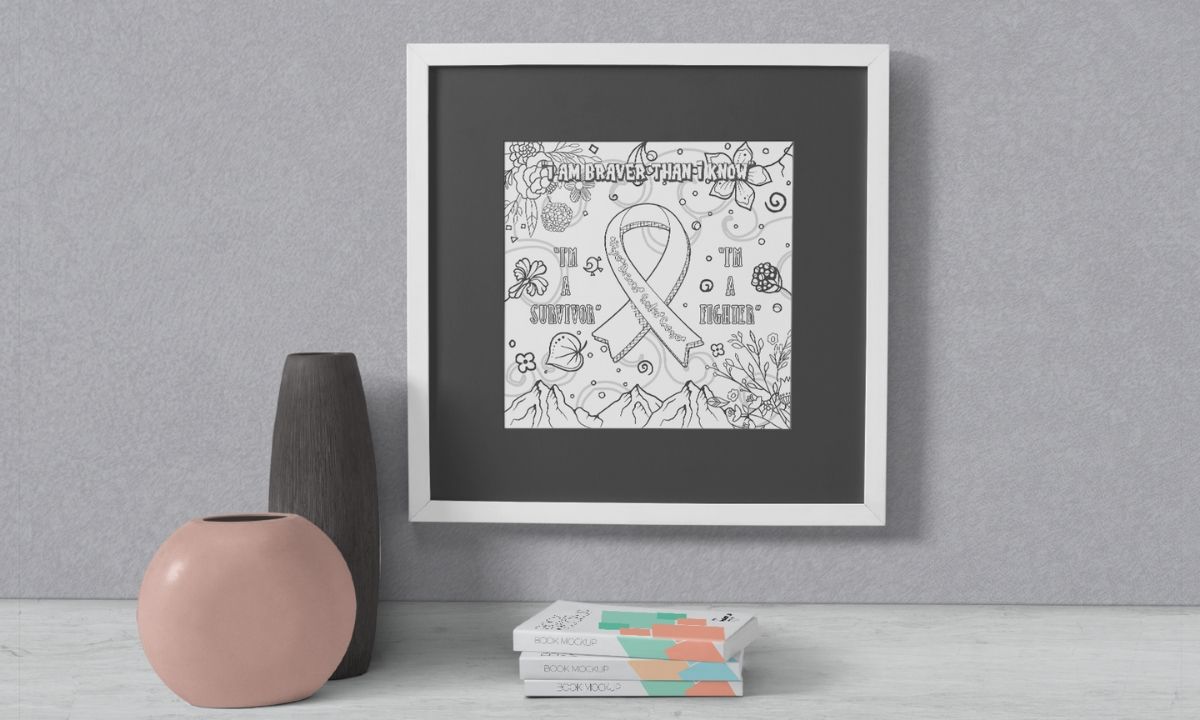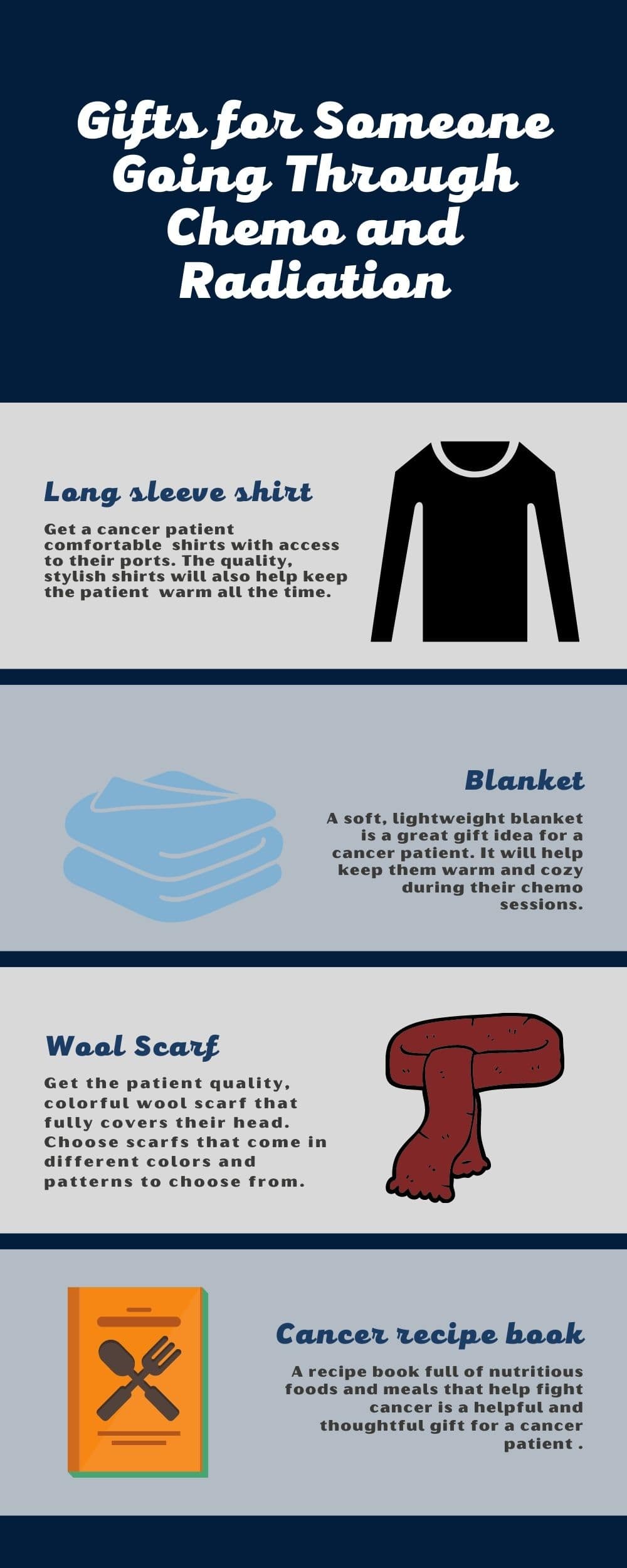 Source Link: https://whattogetmy.com/gifts-for-someone-going-through-chemo-and-radiation/
Chanasya Warm Hugs Positive Energy Healing Thoughts Throw Blanket
This thoughtful gift is a great gift for someone going through chemo and radiation. It gives them comfort and warmth with a super soft and ultra plush blanket that also brings a smile, some joy, and the feeling of being loved to someone who is sick.
Majority of customers that have purchased this Chanasya Warm Hugs Positive Energy Healing Thoughts Throw Blanket love it and found that it is the perfect gift to lift someone's spirit who is ill and undergoing treatment as the blanket is super soft and very warm and decorated with great some inspirational words.
Bella Scarf Chemo Hat Turban Head Scarves Pre-Tied Headwear Bandana Tichel for Cancer
A wonderful gift for someone going through chemo and radiation is a Bella Scarf Chemo hat. It will help lift their spirits by making them feel good about themselves as these scarves are soft, comfortable, and are really attractive with a variety of colors and patterns to choose from. They cover the head in full with stretchable elastic for a perfect fit and are pre-tied making it easy for them to slip on and off as and when they want to.
Many customers that have bought these Bella Scarf Chemo Hat Turban Head Scarves find that the scarves are beautiful, easy to use, comfortable, and fit perfectly.
Comfy Chemo Wear: Long Sleeve Chemotherapy Port Zipper Shirts
You can make someone who is fighting cancer more comfortable when going through the treatment with these port zipper shirts. They make a thoughtful and practical gift that's not only comfy but also super warm. This Comfy chemo shirt will make their life a little more pleasant as they will not need to get undressed or stretch out their neckline. It will not make a difference which type of cancer they are facing and being treated for as these shirts have a zipper on both sides, making it easier to access either port.
Those who have already purchased Comfy Chest Port Zipper Chemo Shirts say they are irreplaceable. Buyers love how these shirts allow for easy access to their chemo ports and how they are comfortable to wear.
YZKKE 5Pack Womens Vintage Winter Soft Warm Thick Cold Knit Wool Crew Socks, Multicolor, free size
These YZKKE 5Pack women's vintage winter socks with amazing colors and designs make the perfect gift for someone going through Chemo and radiation. It is important for their comfort to keep their feet warm with thick and soft high-quality socks. If they are warm and comfortable, they will be able to sleep better and get the rest that they need.
Join the many satisfied customers that have purchased the YZKKE 5Pack Women's Vintage Winter Soft Warm Thick Cold Knit Wool Crew Socks and found that they are thick, super comfy and do not itch at all. They wash up nicely with regular detergent and do not shrink either.
50 Days of Hope: Daily Inspiration for Your Journey through Cancer 
By Lynn Eib  (Author)
If you're thinking on how to help someone going through chemo or radiation by easing their mind and helping them stay positive, then this book is the answer. In 50 Days of Hope, you will receive words of encouragement and personal insight from the author who is someone who has been a cancer patient as well as from other survivors. It is a series of 50 short daily readings, scripture and a prayer at the end of each one bringing comfort, hope and some joy to anyone dealing with a cancer diagnosis, whether it is you personally, a family member or a friend. This book will help you understand the journey through cancer and offers emotional and spiritual support.
Majority of customers that have purchased the 50 Days of Hope: Daily Inspiration for Your Journey through Cancer by Lynn Eib have found it to a wonderful, inspirational and encouraging read for anyone dealing with a cancer diagnosis or supporting those who have cancer.
The Cancer-Fighting Kitchen, Second Edition: Nourishing, Big-Flavor Recipes for Cancer Treatment and Recovery Hardcover 
by Rebecca Katz  (Author), Mat Edelson  (Author)
This cookbook is a wonderful gift for someone going through chemo and radiations as besides the delicious recipes that are included, it offers you some useful and interesting knowledge about the different food ingredients and why they are helpful and healthy. There are even pages that refer to recipes by the symptoms of side effects and other general but related health issues. Included in this book is information about the less familiar ingredients with a list of online resources that you can use.
Many customers that have purchased the Cancer-Fighting Kitchen, Second Edition by Rebecca Katz  (Author), Mat Edelson  (Author) find this cookbook makes nutritious foods easy to prepare, attractive to look at, and tasty to eat. So if you're looking for a simple yet useful gift for chemo patient then you should definitely consider this book
HAFLINGER Unisex GZH Grizzly Closed Style Slippers
When you want to get a gift for a chemotherapy patient, you should think about whether that gift would make his/her daily life better. Sometimes it's  smarter to invest a few more bucks to get a product of excellent quality that will also be useful for the user. That's just what Haflinger slippers are – the best wool felt clogs on the market! What makes them perfect for chemotherapy patients? They are very comfortable, and you know that is crucial for an exhausted person.
Haflinger closed style slippers are made of natural materials, boiled wool and wool felt. They are  anatomically correct too, so they give maximum comfort and flexibility. On top of everything, they improve  the user's health by letting the skin "breathe". There won't be any bacteria or sweating and the feet remain comfortable! Overall, you can't make a mistake with these clogs. They are well-made and  will make your friend's life a little bit easier.
Haflinger clogs are the most comfortable shoes you can find! They'll keep your feet dry and ventilated. Wide toe box ensures comfort and breathability and the material proves to be extra durable. During winter, these clogs will warm you up, and during the summer, they'll keep you cool.
Care+Wear Women's Chest Port Access Shirt
If you're looking for gifts for women going through chemo, you might want to check out this port access shirt. Care+Ware is a company that offers a variety of health wear products. It creates medically accessible clothes and accessories such as this amazing women's shirt. Made of soft and stretchy fabric, this shirt keeps you warm all the time. The double zipper on the shirt provides easy access to the chest without disturbing the person wearing the shirt. It's very convenient while in the hospital, during chemo, and other infusion treatments. Plus, it's very stylish, and you get to choose a perfect color for your friend from several available ones.
A comfortable and good looking shirt is hard to find. Care+Ware manages to put these two things together and the result is this amazing shirt. It has conveniently placed zippers, so your friend won't have problems taking it off when she needs to during chemo.
Men Long Sleeve Shirt, Chemo Clothing
Your male friend might need a fine, stylish, and comfortable shirt. This long sleeve shirt will be perfect for chemotherapy because it has a lot of hidden openings that allow many medical procedures to go smoothly. The fabric is soft, breathable and light, so it provides maximum comfort. The functionality of this shirt is amazing. It's very easy to put on, take off, and clean, which is very important for patients undergoing chemo. They shouldn't have to be bothered with these things!
A casual long sleeve shirt that is convenient to put on and take off is exactly what your sick friend needs. You shouldn't worry about him being warm and comfortable if you get him this shirt. Actually, consider getting 2 or 3 of these. He'll appreciate it.
SOCHOW Sherpa Fleece Throw Blanket
A blanket is the best gift for someone who is always cold. It will  keep a person warm, cozy, and comfortable. Now, you have a lot of options in front of you while choosing a perfect blanket. We thought about it, researched, and  couldn't find a better one than Sochow Sherpa fleece blanket. It's made of high-quality materials, which are soft and lightweight. The double-sided design is simple and practical: one side is flannel and the other is Sherpa, so your friend can choose what suits him/her better.
Blankets are great gifts for someone undergoing chemotherapy because it's necessary to stay warm and comfortable during long hours of therapy. Sochow blankets are among the best ones you can get. They are made of high-quality polyester. With two sides, they can warm up a person nicely. They even come in various colors, so you get to choose a bright one to cheer up your friend!
Kindle Paperwhite – Now Waterproof with 2x the Storage
Chemotherapy is exhausting, that's true, but it's also very boring. Sometimes patients need to sit the entire day in the hospital with nothing to do. Your job is to fill your friend's time with a fun activity. Usually, people opt for reading, and that's why Kindle is one of the best gifts for cancer patients.
Kindle is a thin and light replacement for loads of books. The display shows the text in paper design, so you'll feel like reading a real, material book! The device has lots of storage room,  and your friend can fill it up with favorite texts and choose what suits his mood best. It's audible, so he/she can pair it with Bluetooth headphones and speakers, and browse some audiobooks. Additionally, the device is waterproof and can't get damaged that easily! The housing is sturdy and durable, and the battery will last for days. Kindle is just perfect, and you can finally relax because you know what to give a friend with cancer.
Kindle gives  you an option to take your favorite books wherever you go. It's a lightweight option that has a display like real paper. It's safe for the eyes, convenient, and looks great. Additionally, the battery is quite powerful and the housing is waterproof. It's just a perfect gift for those who need some help and entertainment to pass the time.
MP3 Player, 16GB MP3 Player with Bluetooth 4.0
Another great way to pass the time is by listening to music. Your friend can just put on the headphones and crank the music on his/her MP3 player. Maybe he could doze off, take a short nap while listening to relaxing music. You should make that happen for him/her.
This MP3 player supports Bluetooth connection and FM Radio. You can record your voice, browse pictures, play videos, and even read a book. It's like a small tablet! The sound quality is superb. There are modes for different genres and a built-in noise reduction chip that ensures high-quality music experience. The device supports most audio formats and it's very convenient to use, so your friend won't have any problems.
MP3 players are much needed devices on any occasion. They help you pass the time, enjoy music and reduce anxiety. That's exactly what your friend needs during chemotherapy. With a long-lasting battery, you can be sure this player will take care of your friend's entertainment without interruptions!
Mandala Coloring Book For Adults
Chemotherapy is often very stressful. You should help your friend ease that stress. How you might ask? We suggest adult coloring books. They are soothing and great for stress management. Mandala is a figure that has a positive influence on a person's perception. Colorlt's coloring books are very popular and with a  good reason. They have a lot of different and creative pictures and hardback covers to protect them. You can even get one for yourself and join your friend in the coloring activity while waiting for the therapy or sparing some time in the hospital room. Add some coloring pencils and you'll have one of the best healing gifts for cancer patients.
If you're looking for a stress-relief gift that is not hard on your wallet, go for the Color lt's mandala coloring books. Relaxing experience is much needed when fighting cancer, so help your friend a bit with this calming coloring book.
Conclusion
Don't stress about what to get someone when they are sick. We know it's difficult to decide what gifts for cancer patients undergoing chemo are the best. However, all that matters is showing your friend much needed love and support. You can also do that with a good gift basket, a set of useful essentials, or really anything practical you can think of. Put his/her needs before yours and let him/her know you care. Whatever you choose, your gift will be appreciated. Your friend will love the gesture as well as the gift itself (we did pick the best ones on the market!), so don't hesitate to get the one you think  suits him/her the best.
Keep in mind that giving gifts is not the only thing you can do. As we mentioned, you can offer help in the house or a company during the therapy sessions. Everything to make his/her life a little bit easier. Distract your friend, make him/her laugh, anything  that will keep his/her mind off stressful things like doctor reports. If you're reading about the ways you can help, and gifts you can get, you're already a great friend. Now, it's time to show that to your friend!
Get This and So Many More Free Gifts on Our New Marketplace, Spark Resort!
ESTIMATED TIME DESIGNING AND UPLOADING THIS ARTICLE
ESTIMATED TIME RESEARCHING AND WRITING THIS ARTICLE
Try our AMAZING GIFT FINDER TOOL! Find GIFTS with 1 CLICK!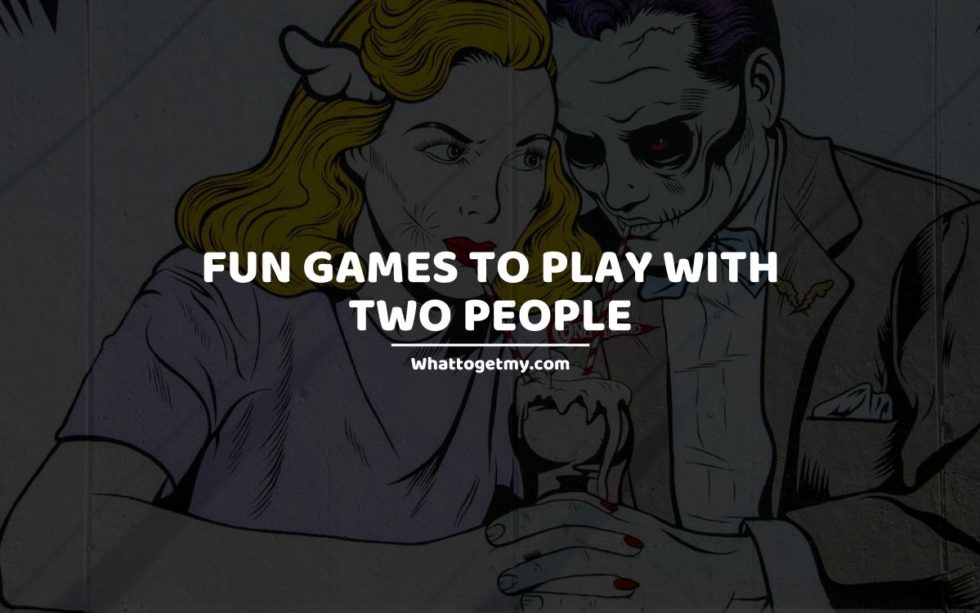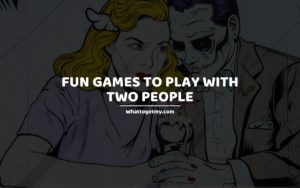 9 Fun Games to Play With Two People
9 Fun Games to Play With Two People WhatToGetMy Instructional Article If you are looking for two-player fun games for friends, couples, and strangers to enjoy, bond, and kill boredom, you'll find this list interesting. It is important to note that this article only focuses
Read More »