What Makes a Good Gift Basket
WhatToGetMy Instructional Article
Gift baskets make a universal gift suitable for every occasion, from baby showers to 18th birthday celebrations. They are a budget-friendly option that can be personalized in a breeze, bringing the recipient a lot of useful things. You can build up a gift basket from all kinds of items, from candles to food, and surprise someone without spending a fortune on the luxurious products. Still, not all gift baskets are the same. You can't just build up one and give it for every occasion and to all people in your life. It's important to pick items for the basket according to the theme, event, or person you're planning to surprise. In fact, if you want everything to be perfect, you have to know what makes a good basket.
Before picking items to fill the box, you have to find out as much as you can about gift baskets. Is there a unique gift basket that can be given for different occasions and to different people? Are there any rules about the included gifts, something like an etiquette? So many questions and so little answers, but don't worry, we've got you covered! Not only that we answered these burning questions (and some extra ones), but we also included many clever gift basket theme ideas. All you need to do is to follow our article and let us help you become a pro in making gift baskets!
Before we get to the list of things to put in a gift basket, make sure to go through these basic guidelines, so you can start building a basket properly.
The Recipient
Think about the recipient. If you want to make a perfect gift basket, you should personalize it as much as you can. The only way you'll be able to do that is by including things that match the style, needs, and preferences of the recipient.
The Occasion
Gift baskets can be made in tons of different ways, depending on the occasion. For example, if you want to give a Valentine's Day gift basket to your loved one, you should wrap it in red or include chocolate, roses, and similar stuff. A gift basket for a new mom in the hospital, on the other hand, should be wrapped in pink or blue, with baby stuff or self-care items instead of chocolate and roses.
The Price Range
Inexpensive gift basket ideas differ from those for people who don't have to deal with budget limitations. You can make budget-friendly gift baskets look more expensive, that's true, but ultimately, you'll have to buy most of the things on sale or in bulk. Therefore, consider your budget before making a list for a gift basket. Then you can pick products accordingly or seek for sales on time.
Most Important Steps for Making a Good Gift Basket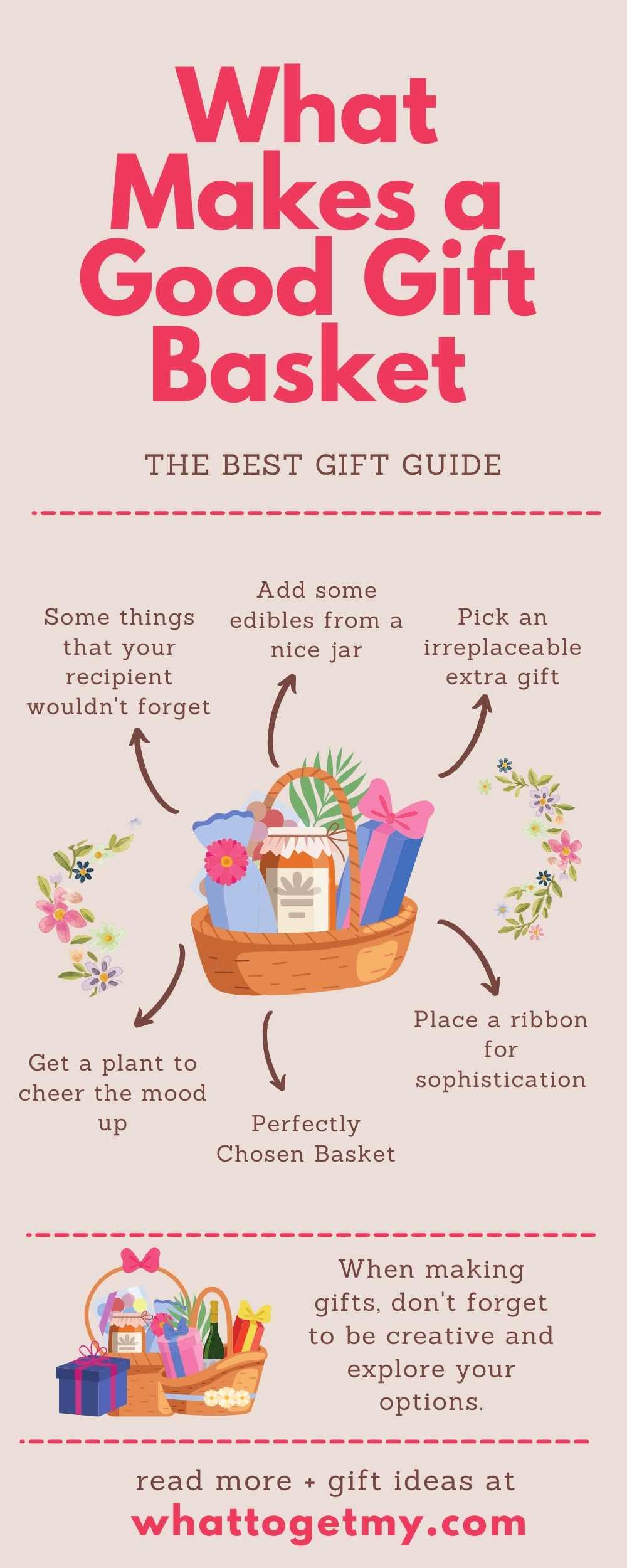 Source Link: https://whattogetmy.com/what-makes-a-good-gift-basket/
Pick a Theme
As we mentioned above, how a gift basket will look depends on the occasion. To customize it and make it suitable for the event (whatever that might be), you should pick a theme prior to gifts. The theme could be really anything, from Breakfast in Bed to Game Night.
Pick a Perfect Basket
This is crucial! You can't just pick any basket out there. If you want everything to be perfect, you want to start with a quality basket that looks appealing. We know that brown ones look classy and are the safest option, but keep in mind that you have other options too! Consider getting baskets in other colors, depending on the type of person you're making a gift basket for.
P.S. Although you can get a basket in any color you like, try to match the colors of the gifts. For example, if you're getting a blue basket and you have several yellow or red gifts, stick with these three colors to make the entire basket more appealing. Don't mix too many colors!
Pick Edibles
Edibles make an excellent addition to almost every gift basket. Sure, you can add oranges and pears, but we are talking about some other things such as nuts and biscuits. Explore your options, visit the store, and be creative.
Be aware, though, that people have allergies and aversions to some food types. If you don't know what those are (and you don't have a way to find it out), avoid nuts and dairy food and stick with fruit and biscuits.
Pick Irreplaceable Extras
In most cases, fancy candles and soaps are a must-have for every good gift basket. You can even make them yourself, which would personalize the gift basket even more.
Another thing you could add to the gift basket is a classy bottle of alcohol such as wine, gin, or bourbon. Just keep in mind that you shouldn't do that for a friend who doesn't drink at all, or for the one who is trying to quit.
Things You Shouldn't Forget
Don't monogram any of the items because you want to give a recipient a chance to regift or return them. It could happen that a person doesn't like some of the included things. You can find other ways to personalize the gift basket (we mentioned some of them earlier in the article).
Also, make sure to take off all the price tags, especially when buying in bulk or on sale. You don't want to state how much you spend on the basket or that you included some of those items that cost one or two dollars.
Try to avoid cellophane when wrapping the gift basket and opt for fabric or tissue paper instead. You can even tie a ribbon on the basket handle. It's a simple yet classy option that everyone loves!
Unique Gift Baskets Ideas
If you're looking for clever gift basket theme ideas, scroll down to our suggestions. We included some unique and most wanted gift basket ideas to boost your inspiration. You can check them all out or stick with the ones you need at the moment. It's up to you!
Breakfast in Bed Gift Basket Idea
If you are looking for the things to put in a gift basket for a boyfriend, you should first set up a proper theme. We recommend the Breakfast in Bed one. It's a simple yet incredibly romantic idea, and it's perfect for couples. Now, what should it contain? You can add whatever you like, actually. It can be sweet or salty, depending on personal preferences. For the sweet one, include pastry and pancakes, and for the salty one, you can go with crackers and cheese.
P.S. When making a food gift basket, just keep in mind that some items can't be left out of the fridge for too long.
Travel Gift Basket Idea
Travel gift baskets are one of our favorites! They are easy to make yet they are very unique. When making one of these, pick a destination first. It should be a place loved by the recipient or the one he/she is planning to visit in the future. Afterward, try to pick items that are related to the theme – Paris inspired notebook, baguette, macaroons, the Eiffel tower keychain, etc. Simple, right? Yet every traveler will be thrilled to get such a lovely gift basket!
New Mom Gift Basket Idea
A lot of people want to know what makes a good gift basket for a new mom. Yes, they know that something for the baby should be included, but what? We say include toys, wipes, and clothes, but don't miss adding items for the mom. A new mom gift basket is different from the one made to welcome a baby in the world. You want to spoil the mom with some skincare products, a bottle of wine, roses, and food. If you still want to get something for the baby, consider making an entirely new basket!
Here's a detailed guide on the topic: Expectant Mom Gift Basket.
Night at Home Gift Basket Idea
Not sure what things to put in a gift basket for a girlfriend? Make the entire basket around a specific theme such as Night at Home and spoil your girlfriend with massage, spa, or dinner at home. Include essential oils, candles, and soaps in the basket, and help your loved one relax for the night. Oh, and don't forget to add a bottle of wine or any other drink of her preference!
Self-Care Gift Basket Idea
We shouldn't forget about the self-care basket. It's a classic that makes a perfect gift for everyone. Who doesn't like to get a basket full of items that can help them relax and enjoy peaceful moments while treating their bodies and minds?
For the self-care basket, you should pick items according to the person's preferences. For example, you can make a manicure gift basket, or skincare, haircare, and spa one. For men, you can go with these or make an extra one with beard products.
Kids Gift Basket Idea
So, you're making a gift basket for kids. So fun! How old is your kid? Are you making one for a preschooler or a student? Maybe you're making a gift basket for your sick child, or you don't know what to put in a gift basket for teenagers?
No matter how old a kid is, it's your child, and you should definitely spoil him/her with some sweets and treats. Show your child how much you love him/her by adding a card or a note. Once you add these basics for youngsters, you can think about your child's age and fill the basket accordingly. Books, coffee, and tech gadgets for students, juices, sweets, and games for teenagers, and ultimately, toys, games, and shakes for the youngest ones. Piece of cake, right?
Hobby Gift Basket Idea
Another amazing gift basket is the one made around someone's favorite hobby. Do you have an outdoor enthusiast in your life? Make a basket by adding a water bottle, a GPS tracker, some sweets, crackers, and tea bags one can enjoy on the go. On the other hand, you might want to add seeds, gloves, books, and plant pots for a gardener in your life.
See what we mean? You can make a perfect gift basket around someone's hobby and surprise that special person in your life big time!
Food Gift Basket Idea
Food gift baskets are a classic that never gets old. You can make it in a breeze and on a budget, and give it as a gift for any occasion. It's quite easy to personalize a food gift basket, too. For example, you can make a coffee or tea basket for those who love these drinks. All you need to do is to get a set of new flavors, a mug, an insulated flask, some cookies to complement the favorite drink, and similar stuff. As you can see, you can fill the basket easily and make someone's morning routine more enjoyable!
The same applies to all other food-themed gift baskets, no matter whether you want to include junk food, chocolate, candies, and other snacks, or wine, beer, bourbon, and similar drinks. Just make sure to pick stuff related to the main theme, and your gift basket will be perfect!
Conclusion
Now you're ready to make a list and go shopping! You know everything there is about gift baskets and making the perfect one for every occasion, which makes you closer to becoming a real pro in the topic. You're also equipped with many new ideas now, from travel to hobby gift basket ideas, so you can easily make some changes and customize a basket for different situations. Be creative and explore your options. When in doubt, you can always rely on our article about Gift-Giving and Receiving Etiquette. It contains all you need to know about gift-exchange, and it could help you a lot in every similar situation. Otherwise, you can always come back to our clever gift basket theme ideas for some extra inspiration!
ESTIMATED TIME DESIGNING AND UPLOADING THIS ARTICLE
ESTIMATED TIME RESEARCHING AND WRITING THIS ARTICLE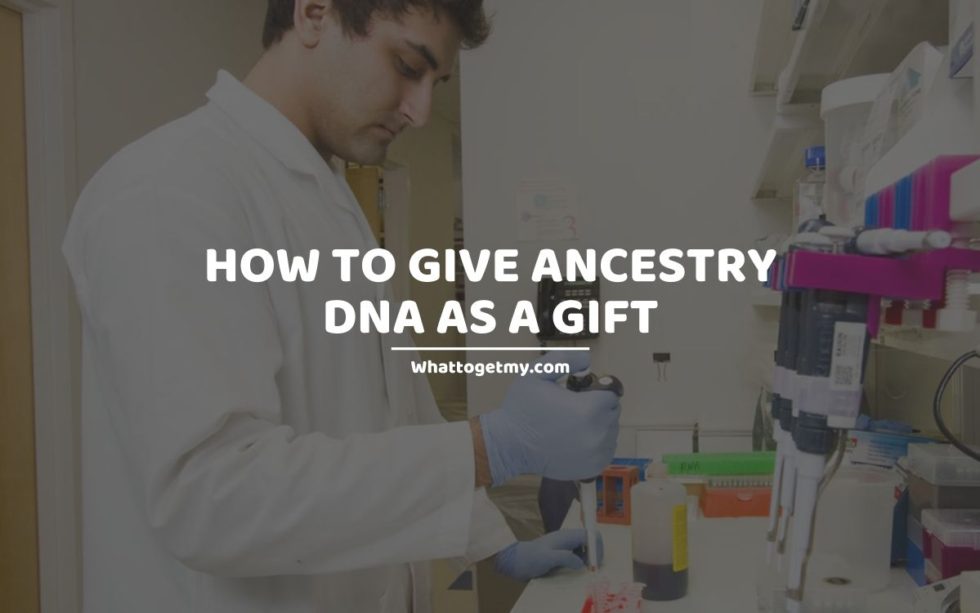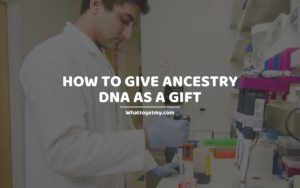 How to Give Ancestry DNA as a Gift
How to Give Ancestry DNA as a Gift WhatToGetMy Instructional Article DNA test kits can make very interesting gifts for family and friends. They are unique and provide a look into a person's ancestry. The best thing about this gift is that it can be
Read More »