Wedding days can be quite a rush for couples. There are so many things happening that sometimes they just need a moment to themselves.
It is customary for the bride and groom to exchange gifts for their wedding day. Some people do this by exchanging the gift on the day of the wedding while others choose to exchange the day before the wedding.
As a bride, you may be wondering what to get your groom as a gift for your wedding that signifies the way you feel about him. Read this article to find the best ideas for groom gifts.
As a bride, or a woman really, you know how hard it is to get men presents that they truly enjoy that have nothing to do with video games. We understand your frustrations and we also understand that with everything that goes into wedding planning that you worry about, finding the perfect gift for your groom shouldn't be one of those things. This article will guide you to some of the best and sentimental gift ideas for your groom.
This article is not only limited to the bride finding gifts for the groom. It also covers what kind of gifts should the entire family get the groom on the wedding day because often the groom gets lost in the background and the day becomes the bride's day. By gifting the groom, we hope to keep him the center of attention as much as the bride.
WEDDING GIFTS FOR THE GROOM FROM THE BRIDE
Traditionally, brides and grooms are supposed to exchange gifts on the day of their wedding. This is usually done before the ceremony or after the officiation. It is up to the bride and groom to agree beforehand how much money they each should spend on the other's gift although most couples like to keep it open-ended. Additionally, the couple might agree on what kind of gifts they want to give each other; either they will keep it traditional or they will prefer sentimental.
As an Amazon Associate we earn from qualifying purchases. We may earn a small commission for our endorsement, recommendation, testimonial and/or link to any products or services from this website. Thank you, your qualifying purchases help support our work in bringing you real daily gift ideas.
TRADITIONAL
1. Personalized Wristwatch:
This is an amazing wedding gift idea for the groom from his bride. With this gift, the bride gets to personalize a message and have it engraved onto the watch. It is romantic, thoughtful, and a tradition as old as time. Alternatively, you may choose to gift the groom with this bracelet instead of a wristwatch.
This wristwatch is made largely of wood material and it is beautifully designed
2. Wedding Cufflinks:
This is the perfect traditional gift for a groom on the wedding day.
These wedding cufflinks are so special and carry a beautiful message on them. They are the perfect wedding day gift for the groom.
SENTIMENTAL
3. Personalized Wedding Handkerchief:
This is a very sentimental gift because you get to put all your inside jokes, favorite sayings, and movie quotes. Here you can get as creative as you want just to let your partner know you are together always.
This wedding hanky is made from 100% cotton fabric.
4. Framed Wedding Vows:
What better way to celebrate your love than frame the words that sealed the deal? This is very sentimental and highly romantic and it is one of the best groom's gifts from a bride.
This frame is versatile in its uses and will make a good covering of your wedding vows and keep them safe and beautifully displayed.
5. Handwritten letter:
This is probably the best gift idea for a groom from a bride because there is nothing more sentimental than a letter that you write to the love of your life.
GIFTS FOR HUSBANDS ON WEDDING DAY
FROM GROOMSMEN
6. Cigars:
These are a classy gift for the groom who enjoys the occasional smoke. Cigars set a celebratory tone and add style to the wedding ambiance, and they smell good!
The cigars come in a case that has a humidifier and this helps to keep the cigars in perfect condition.
7. Shaving Set:
This is an amazing gift for the best man to give to the groom to be to get him ready for the big day. This set is amazingly packed and easy to gift so you don't have to worry about wrapping it.
Pros.
It is high quality

It is sturdy

It is easy to use
Cons.
The razor shave might require some getting used to

Some of the items were missing from some packages. We suggest that you make your order weeks before the wedding so that if your order comes with missing items, you will have more than enough time to have them sent to you.
This shaving set comes with a razor blade, shaving cream, and aftershave that smell like sandalwood.
8. Whiskey Set:
The perfect gift for a groom who likes his whiskeys. This set is beautifully crafted to suit the aesthetic needs of an advent whiskey connoisseur
This whiskey set comes with two whiskey glasses, two ice cubes, two coasters, a pair of tongs, and a freezer pad.
9. Cold Feet Socks:
This is a funny gag gift for the groom preying on the infamous "cold feet" phrase which means getting anxious about the wedding.
These socks are made from cotton, polyester, and spandex.
FROM PARENTS TO GROOM
10. Photo Album:
Parents can fill up this photo album with childhood memories of both the bride and the groom. It is a very sentimental gift and one that will hold memories the couple will cherish forever.
This photo album has an area where you can write special messages making the gift that much sentimental and special.
11. Personalized Wall Art:
There is always that one moment during a wedding ceremony that defines the whole experience for the groom. An amazing and thoughtful gift from the parents to the groom would be a capture of this moment painted and framed for eternity.
This personalized art is a unique gift because it is different images for each person.
WHAT TO GIVE GROOMSMEN AS THANK YOU GIFTS
FROM THE BRIDE
12. Alcohol Flasks:
These are a great gift for groomsmen from the bride. It is a simple and yet thoughtful gift.
There are options for the flask and you can get as few or as many as you want according to the number of groomsmen in your wedding party.
13. Custom Grill Tools:
This is the perfect, all-inclusive, non-alcoholic groomsmen gift.
This set of grilling tools comes with all the essential needs to make you the next grill master.
FROM THE GROOM
14. Engraved Pocket Watches:
This is a fashionable and manly gift for the groom to give his friends who will stand by him on his big day.
These pocket watches are made of stainless steel and they run on quartz.
Related Article: How Much to Spend on Groomsmen Gifts
FREQUENTLY ASKED QUESTIONS
Is it okay to give someone electronics as a wedding gift?
Yes, electronics are acceptable gifts to give to the groom on his wedding day. However, make sure that the electronic gadget you are getting him is something that he does not already own and something that he will use often. It is hard to shop for electronic gadgets for other people because most people have preferred brands and unless you know which ones the groom likes, it is best to stay away from getting him electronics as gifts. However, if you are confident that your gift is something the groom needs then by all means buy it for them.
Are groomsmen required to get the couple a gift?
It is not a requirement, per se, but rather it is a good gesture for you to do if you are a groomsman. If you know the couple well, the decent thing to do would be to get them a gift off their wedding registry.
CONCLUSION
In conclusion, when it comes to selecting a gift for the groom it is important to keep in mind the occasion of the gift and stick to the theme. Make the gifts funny, sentimental, and keep them traditional.
ESTIMATED TIME DESIGNING AND UPLOADING THIS ARTICLE
ESTIMATED TIME RESEARCHING AND WRITING THIS ARTICLE
Try our AMAZING GIFT FINDER TOOL! Find GIFTS with 1 CLICK!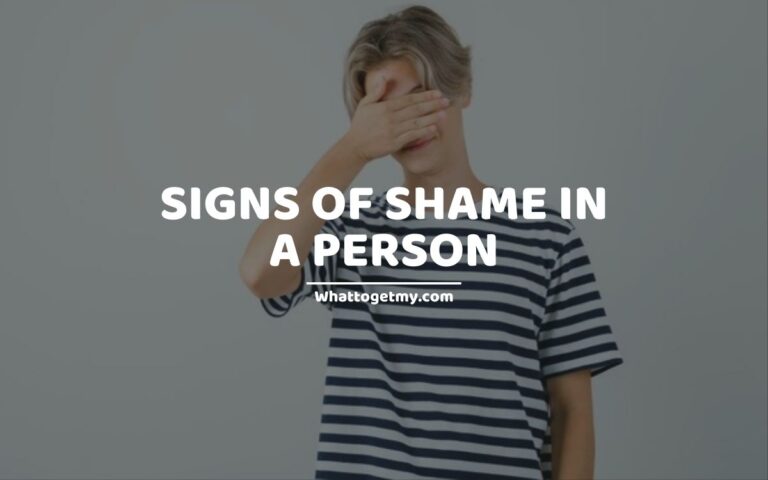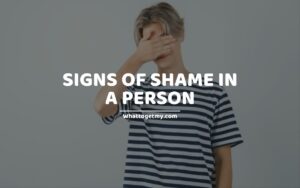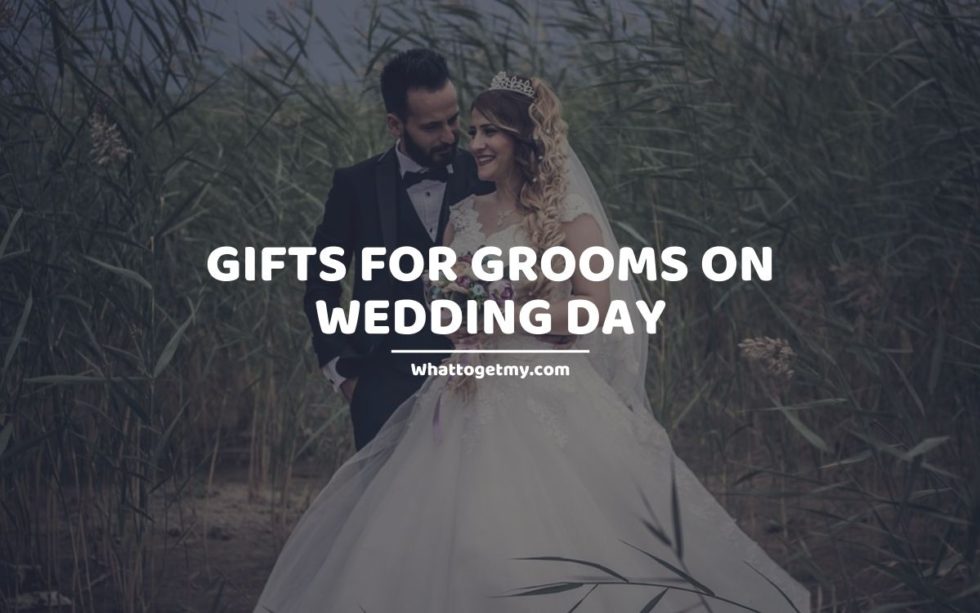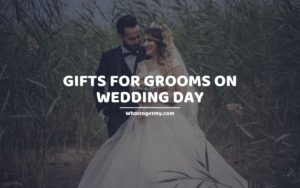 14 Gifts for Grooms on Wedding Day
Wedding days can be quite a rush for couples. There are so many things happening that sometimes they just need a moment to themselves. It is customary for the bride and groom to exchange gifts for their wedding day. Some people do this by exchanging
Read More »