As an Amazon Associate we earn from qualifying purchases. We may earn a small commission for our endorsement, recommendation, testimonial and/or link to any products or services from this website. Thank you, your qualifying purchases help support our work in bringing you real daily gift ideas.
Quick Overview: Road Trip Care Package Ideas
1. SNACKS
A standard for any road trip care package for adults is a good snack pack with variety. Depending on how long the trip is there may not be many pit stops for snacks and it is convenient to have a couple on board, besides it will save you money during the trip.
Product Summary: This snack pack has assorted snacks that include chips, candy, and cookies. It is great for long trips and for people who enjoy different kinds of junk food.
2. FLEECE
Another thing to include in a road trip goodie bag for adults that should be considered a road trip essential gift is a fleece for the passenger and the backseaters. This is so they can snuggle comfortably when they need to take a nap.
Product Summary: This Bedsure Fleece Throw is lightweight and comfortable. It is made of microfibres and its softness is proven to improve sleep quality.
3. WATER BOTTLE
Another essential to include in a travel kit idea for adults is a water bottle that they can fill up at their convenience.
Product Summary: This insulated water bottle is great for keeping cold water cold. It is covered with stainless steel on the outside which adds to the insulation and comes with 3 different lids perfect for different people on different occasions.
4. TRAVEL CHARGER/ADAPTER
Another thing to consider including in a travel gift basket when developing gift ideas is a travel adapter/charger. Depending on where the trip was going, it is smart to have a universal charger or adapter with you just so you can keep your devices charged at all times.
Product Summary: This Worldwide Travel Adapter is Compatible with 100-240V and can be used in over 150 countries. It supports type-c charging, smart charging, and fast charging.
5. WET WIPES
For every road trip box, there need to be wet wipes. Not only are these a great substitute for toilet paper, but they are also great for wiping your hands after snacking so that you are clean and germ-free.
Product Summary: These Cottonelle wipes are environmentally friendly and made with renewable plant fibers. There are no harmful chemicals used in these wipes which makes them good for sensitive skin.
6. CAR AIR FRESHENER
A good car care gift basket should always include some car air freshener. This is because, with a lot of people, there is bound to be some sort of odor – which may not always be bad – however, just to keep the air around the car that you are breathing nice and fresh, you should consider including car air fresheners for your car-themed gift basket.
Product Summary: These Febreze air fresheners smell delicious and can last up to 30 days. They provide freshness for your car and also eliminates any odor that may have pre-existed there.
7. SUNSCREEN
Whenever you are considering items for your travel basket ideas, you should always consider sunscreen. It doesn't matter what time of the year it is, sunscreen is important especially when you are outdoors for longer periods of time.
Product Summary: This Neutrogena Ultra Sheer Dry-Touch Sunscreen has SPF 70 which helps in decreasing the risk of skin cancer that may be caused by overexposure to the harmful sun rays.
8. REFRESHING BEVERAGES
Another great car basket idea is getting refreshing beverages for the road so you don't have to stop at every gas station and purchase more. Find out what beverage everyone likes on the road trip and buy it in bulk for the trip.
Product Summary: This OKF Watermelon drink with Aloe Vera is made from real cultivated fruits. It is both refreshing and has health benefits such as reducing inflammation, helps with (in)digestion, and reduces acne flare-ups if taken regularly.
9. PAINKILLERS
A great item for road trip gifts for men is painkillers. Statistically, road trips trigger fatigue and headaches and it is convenient to have some painkillers for relief handy.
Product Summary: These Ibuprofen tablets are great for fevers, general body pains, headaches, and inflammation. They contain 200mg of ibuprofen which is safe to use and does not need to be prescribed. The tablets are coated which makes them easier to swallow
10. CROSSWORD PUZZLE
When you are coming up with travel gift bag ideas, do not forget the fun part of organizing a road trip – games! The crossword puzzle is a great game for backseaters to play when they are bored and can't sleep anymore.
Product Summary: This crossword puzzle for adults has about 200 puzzles with over 6000 clues. The puzzles are from the New York Times Newspapers and they are highly intellectual and fun.
11. FIRST AID KIT
Every road trip care package idea needs a first aid kit to make sure that you are covered in case of a minor injury. It is better to be safe than sorry and first aid kits are just a precaution that you need to take that is quite necessary.
Product Summary: This first Aid Kit is conveniently packaged with antibiotic ointments, gauze pads, and ibuprofen amongst other emergency medical products. It is great for pain relief but not a substitute for medical attention. Always seek out medical attention for severe symptoms.
Related Article:
FREQUENTLY ASKED QUESTIONS
1. What are some fun things to buy for a road trip?
For your road trip gift baskets, you may choose to include fun games that everyone in the car can play, some candy and other snacks that the people you are traveling with enjoy, some good music too to relax you. The list can go on and on, it all depends on your preferences and that will heavily influence what you include in your road trip package. This article has added 11 items you can include in your road trip care package that are fun and essential.
2. What can you bring on a road trip from home?
There are a lot of DIY road trip gift basket items that you can bring from home such as a backseat organizer to make sure that all your items are in order and there is no clutter in the backseat, homemade drinks such as lemonade and coffee, and homemade food so you can cut on costs – just to mention a few. These road trip care package ideas can be unique and tailored to your tastes and preferences, just make sure that you are accommodating everyone that is coming along with you on the trip. This means checking on whether or not people have certain specific allergies, what their diet looks like, and most importantly what games to bring along so that the people with you can enjoy and play along.
CONCLUSION
In conclusion, this article has brought you 15 amazing road trip care package ideas that include flight care packages, gift ideas for road trippers, and gift ideas for car travelers. These gifts can either be store-bought or made from home as fun DIY projects. The selection is a wide range of items that may be needed for a fun, smooth, and safe road trip.
Here are some things to consider when you are about to take a road trip; make sure that your tires (and car, in general) are in perfect condition and that your vehicle is roadworthy. Make sure to check the weather to see and anticipate what conditions you are going to encounter. Have a map with you showing your destination and any stops that you might make along the way. And lastly, always have your location on and turn on your find my friends' app.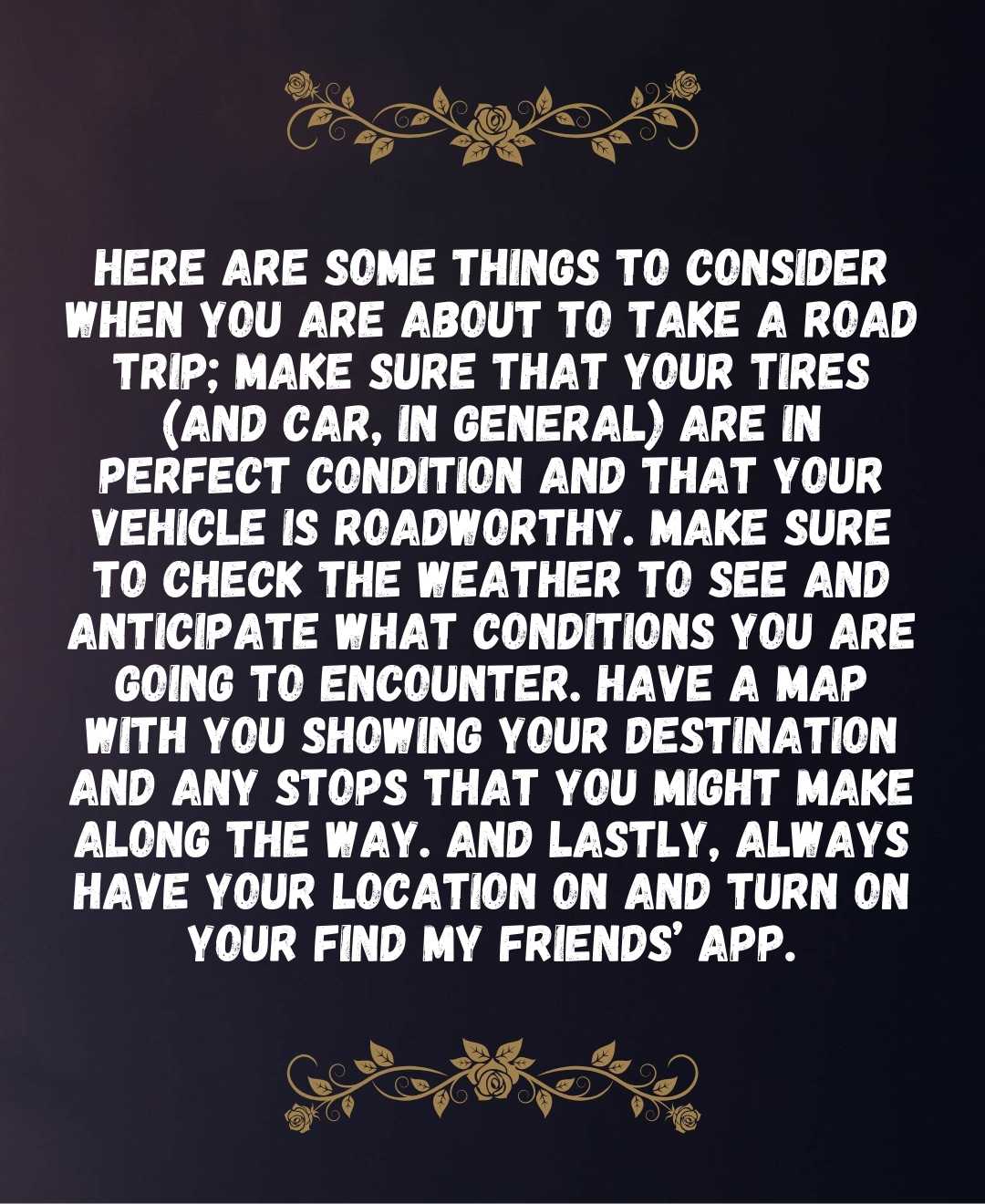 Good luck on your road trip, and stay safe.
ESTIMATED TIME DESIGNING AND UPLOADING THIS ARTICLE
ESTIMATED TIME RESEARCHING AND WRITING THIS ARTICLE
Try our AMAZING GIFT FINDER TOOL! Find GIFTS with 1 CLICK!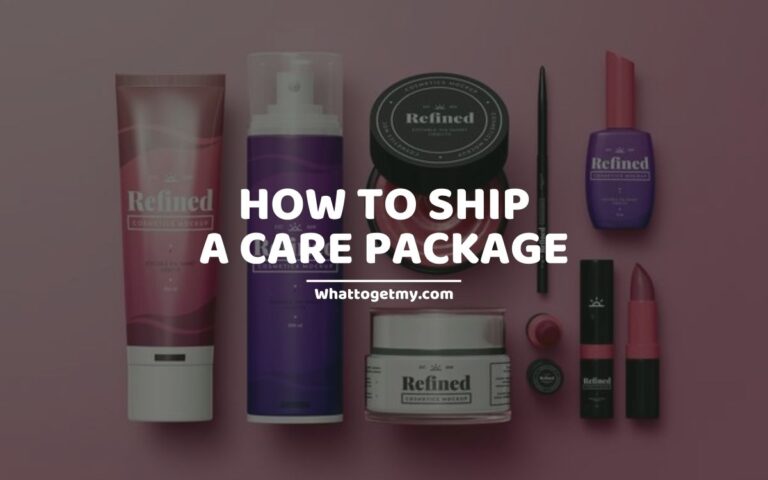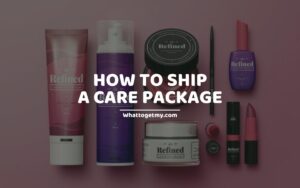 7 Ways on How to Ship a Care Package
7 Ways on How to Ship a Care Package WhatToGetMy Instructional Article Do you find it difficult to ship a care package to a friend? This article is created to help you pick the right way to ship a care package to a friend or
Read More »