7 Ways on How to Ship a Care Package
WhatToGetMy Instructional Article
You can pick the best care package and ship it to your loved ones easily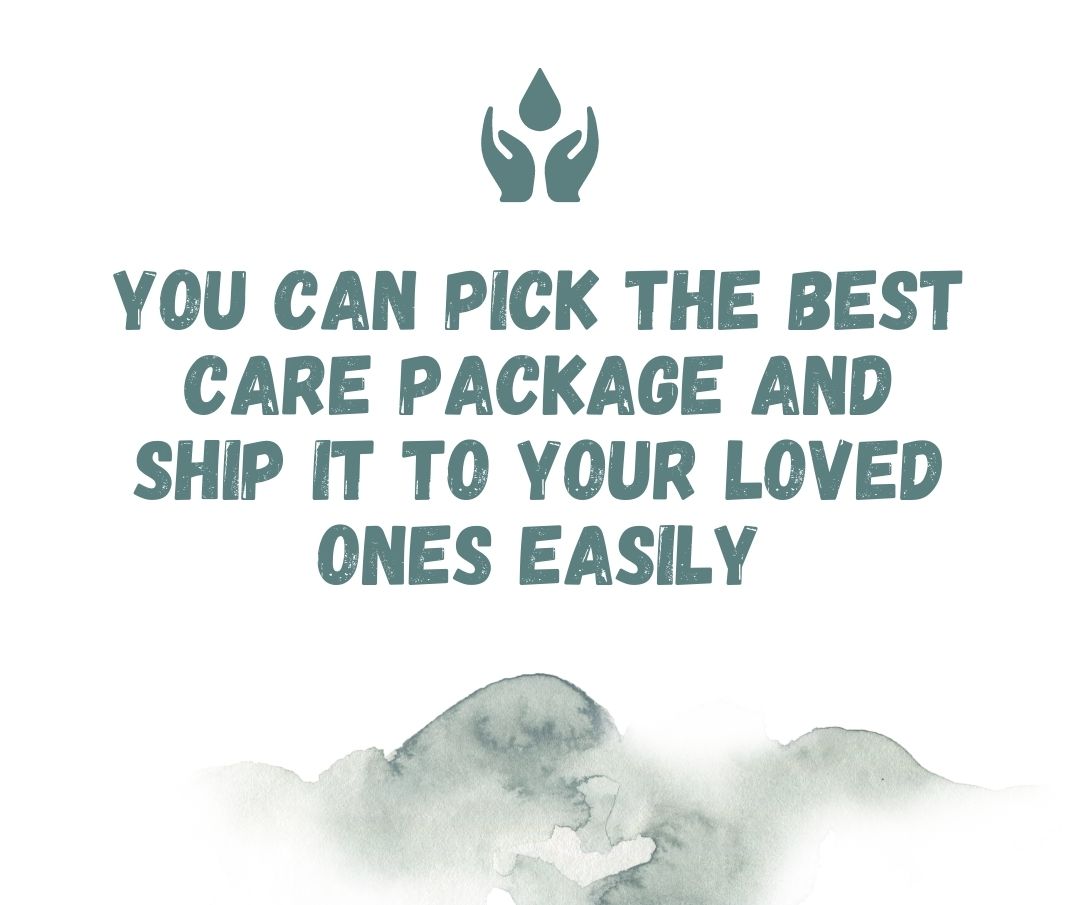 WHAT IS A CARE PACKAGE?
You might be wondering, what exactly is a care package? This is a personalized box that you fill with items that are special to your friends and family. This item could include;
Clothing

Small gifts(customized mugs, towel, books, and many more)

Photographs

Foodstuffs

Gift cards and many more.
If you are looking for a better way to connect with your friends or family, sending them a care package is one of the best things you send to them. There are many ways to ship a care package to any location, either for free or through a paid means.
HOW DO I SHIP A PACKAGE?
Before thinking about shipping a package, it will be better to understand how to pick the right care package before shipping it out to your loved others. There are different ways to pick the right care package for the right person. Everyone has a favorite, and so, therefore, you need to understand what they want and how to send it over to them. The most frequent shipping company that people use to send a care package according to statistia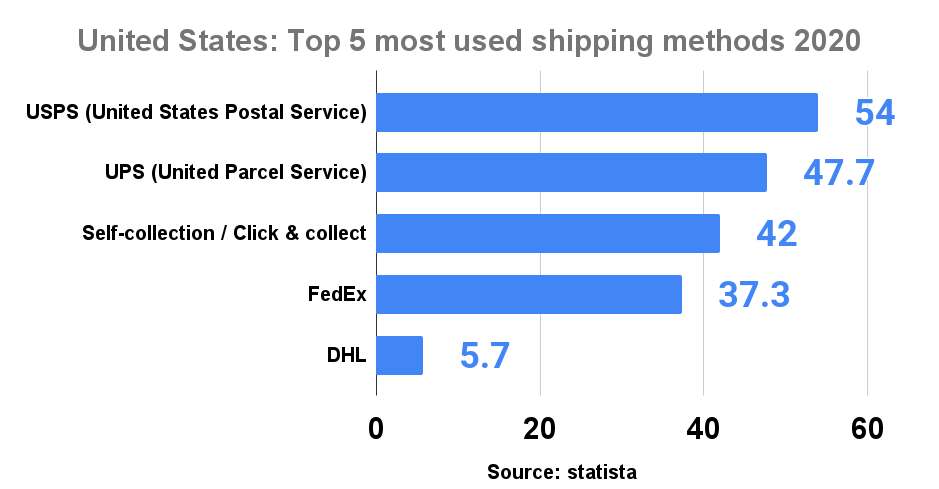 To your friends
You might decide to send a care package to your friends in the form of foods, clothing materials, or other valuable goods, but you need to know the necessary steps on how to ship a package from one location to another, the shipping company to use, the requirements needed before shipping and the type of care package that can be sent out. Thinking about the type of care package for your boyfriend, check this out.
To your family
Family is one of the greatest bonds that cannot be broken easily. You might need to think carefully and be well prepared before sending out care packages to them. A wrong care package sent out might cause a problem, but you don't want that to happen.
The best way to ship out the best care packages to your family is to research what each member love or what makes you connect with them easily. It might be hard to pick the right care package, but they are your family. You know what they want.
Once your research is successful, you can move on to selecting the right products to be included in the care package. It might be hard to put everyone's favorite in a care package. You have to select things that can fit in the care package.
The next thing to do is to mail out your care package using the right mailing company. You can wait for your family to call and appreciate the package you sent over to them.
STEPS ON HOW TO MAIL A CARE PACKAGE
Your care package must not contain any illegal items
Before sending out, a care package does make sure that it follows all the rules and regulations of the mailing company. Such shipping companies that send care packages within the same location or outside include USPS; this shipping company has a list of items that cannot be ship out to any location. Before mailing out a care package, you will be advised that you check the rules and regulations attached with USPS. Below is the list of items that can be ship out using USPS;
Ammunition

Marijuana

Alcoholic beverages

Aerosols

Cigarettes

Live animals
If your care package includes a perishable good, you need to send it out faster or ask any USPS mailing official how to send perishable goods. It is always good to know the faster way to send out a care package without losing the goods. Always check with the appropriate section before sending out any care package.
Handle your package well: To avoid any damages
Ensure all your care packages are packed or protected with packing materials to prevent transport or handover. Materials that are best for protecting care package goods include;
bubble wrap

Foam paper

Packing peanuts
During sealing of your package, ensure all openings are closed to prevent spillage during transportation. A lot of people often overlook the sealing of their care packages, which is very wrong. Suppose you want your friends or loved ones to receive their care package in good condition. Always make sure that the package is well secured and free from either internal or external damage.
Pick the right mailing company
There are many mailing companies, but you have to pick the right one for your care package. USPS is one of the best mailing companies that can help you to ship out your care package to anyone within the same country or outside. USPS might charge you based on the size of your care package or distance. It depends on the content in your care package. Always remember that picking the right mailing company will be of high advantage to your care package.
Mail your care package
After selecting the right mailing company for your care package, all you have to do is wait for the mailing company to send out your package. You can track the progress of your care package while in transit or when it has arrived at the final destination if you have any trouble with your care package, either on delivery or not shipped to the proper location. You can contact the mailing company for clarity.
HOW TO SEND A MILITARY CARE PACKAGE BY YOURSELF
Many people find it hard to mail out a military care package by themselves, it might be difficult to send out a care package to a military zone, and if you are not careful, your care package might be rejected. You need to understand how to send a military care package without getting rejected. Below are the lists of steps needed if you wish to send out a military care package.
Step 1
You need to know the address of the military personnel
You might need to figure out everything details about the military personnel that you want to send a care package to prevent ruckus or rejection of your care package. Basic details need for you to know are:
Military member's service address
Unlike the normal civilian address, you need to know the right service address with military code to differentiate your package address. If you mistakenly send out a care package without using the right military service address, your package might be lost or won't be delivered to the appropriate location. Do the research and find the right service address before sending out a care package.
Like a normal name, this might include different initials or details since the receiver is military personnel. Always make sure that the name on the care package is well written and contains no error.
Many people have it hard to find the right unit line when sending out a care package. Since the military uses an acronym to protect the location of their branches, it would help if you asked the right channel on how to get the necessary unit line to avoid mailing out to the wrong military location.
No, be alarmed when inputting a zip code. It looks like a normal address, but the last two to three codes might look a little different because of the military location attached to it. But with the right zip codes, you are good to go whenever you wish to send out a care package to any military location.
Step 2
Fill out the necessary form
The addresses might seems complex, but be rest assured that there is no problem. The mailing company will always provide a walk-through guide for you before filling mailing form. It is advisable to read all the terms and conditions before filling the form to avoid errors or unforeseen circumstances. The form will contain a list of fill through which include;
Line 1: Addressee's Name

Line 2: Business

Line 3: Address

Line 4: Postcode & City

Line 5: State/Province & Country
The above details are needed to be filled with the right information without any mistake. You need to have the correct details before mailing out your care package. If you have any trouble inputting any of the details listed above, try and contact the mailing company you are using or otherwise contact the military personnel and ask for all the details you might need without missing any key information.
Why do care packages get rejected?
Ever wonder why most packages get rejected either by the mailing company or receiver? This happened because most senders don't do the necessary research before sending out a care package. Many care packages never pass through the customs search because they contain illegal products not allowed in the country.
Inputting wrong addresses can also make a care package rejected if your care package details contain the wrong delivery information. Rejection will follow either the receiver or the mailing company to avoid stress or rejection of a care package. You should make all the necessary details and have the right information before sending out a care package.
Suppose your care package is wrongly packed. The mailing company will reject it because a wrong care package can get destroyed during transit or delivery. It will be better for you to present it acceptably to save you the stress of getting your care package rejected.
FAQ
1. How must is the cost to ship a care package?
There is no fixed cost for shipping a care package because many mailing companies are out there with different shipping fees. If you are curious about the cost of shipping a care package, you can check out the mailing company you wish to use while sending out your care package.
2. How to ship a personal package?
Through USPS, you can ship a personal package from anywhere in the world. It is easier to ship your care package if you use the right mailing company. Once you have your package ready, send it out as soon as possible. You can also ship a personal care package if you wish to surprise yourself.
3. How can I send a care package with food?
You can send a care package with food as long as it contains non-perishable goods. You are good to go. It is also advisable to check if the care package can contain the food without taking much space in the package. Also, try and do research on the type of food you can send in your care package.
4. What to include in a care package for a friend abroad?
It would help if you needed to include basic and necessary products needed in a care package. Many products can be included in a care package, and your friend will appreciate your care package. This includes;
Soap Toothpaste

Deodorant

Lip balm.

Foot powder.

Baby wipes.

Sunscreen.
Note that the list above might include more products depending on the size of the care package you wish to send out. But be careful not to include illegal products in your care package.
ESTIMATED TIME DESIGNING AND UPLOADING THIS ARTICLE
ESTIMATED TIME RESEARCHING AND WRITING THIS ARTICLE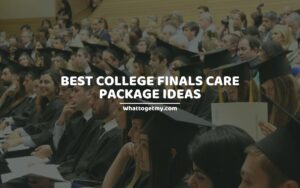 13 Best College Finals Care Package Ideas
The best college finals care package ideas are ones that are personally tailored to the person you are sending them to. You can send them items that they enjoy on a personal level or ones that will help them in their distinct field of study.
Read More »