He is far away and you miss him so much; he's been under the weather for a while and you want to send a 'get well' package to him; his birthday is coming up soon and you want to surprise him; your anniversary is in a few months and you want to put so much love in one box; whatever the occasion may be, if you are looking for what to send in a care package for a boyfriend, we've got you covered.
We've made a list of;
Lovely care package for boyfriend on Amazon

long-distance care package ideas for boyfriend

sick care package ideas for boyfriend

study care package ideas for boyfriend

birthday care package ideas for boyfriend, and,

anniversary care package ideas
To organize a good care package for your boyfriend;
Identify the occasion (birthday, valentine, anniversary, etc). Hey, we are not saying that there must be an occasion before you send love packages to your boyfriends. Rather, occasions guide our gift selections.

Make a list of things your boyfriend likes, needs, and would not mind having.

Identify their cost and select items that fall within the budget you've set.

If it is a long-distance relationship, keep yourself up-to-date with shipping rules and regulations and the cost of sending the package.

Fragile items should be wrapped and placed properly

Be creative in decorating your care box

Wrap and send.
If you ever want to see a person pop, give them a gift when they least expect it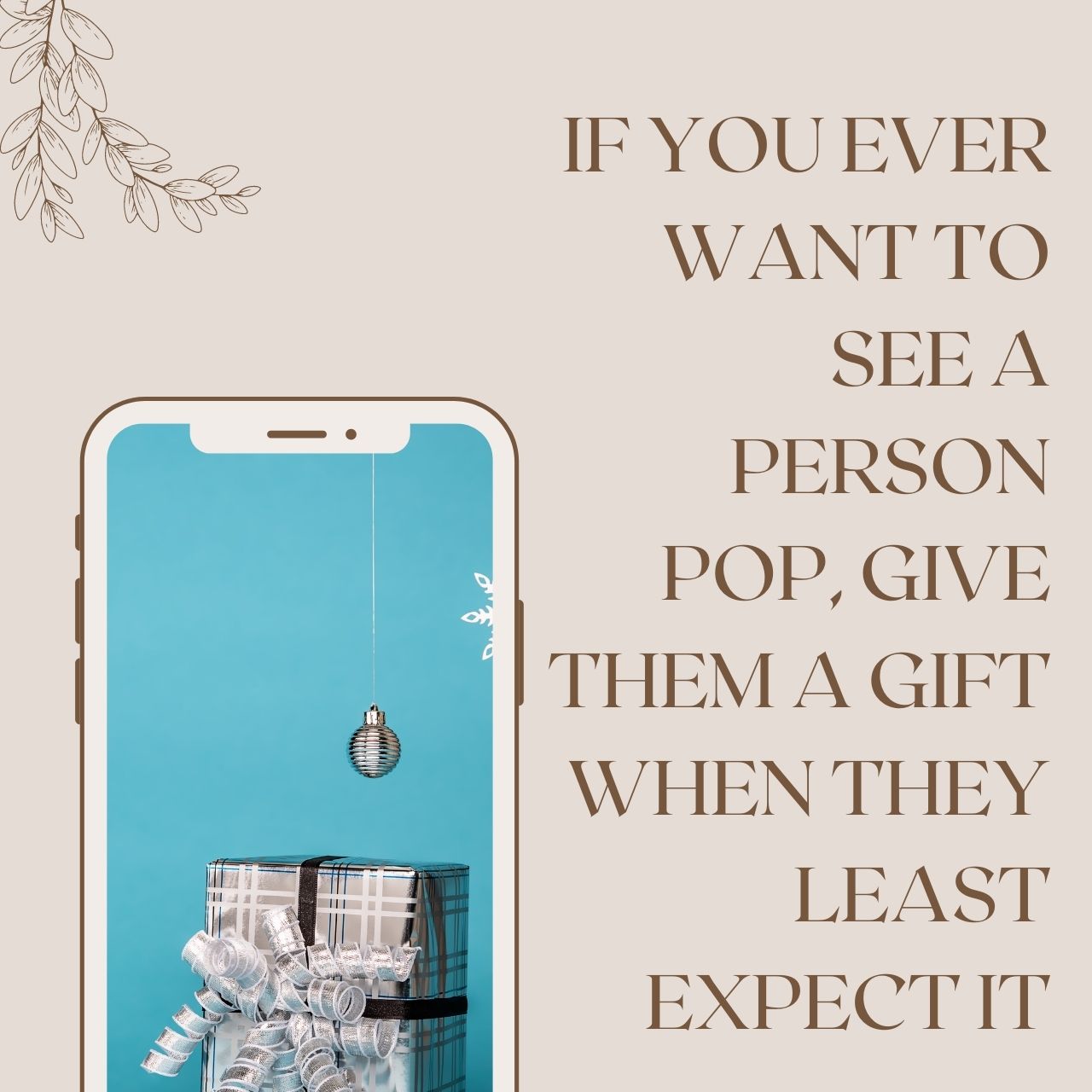 As an Amazon Associate we earn from qualifying purchases. We may earn a small commission for our endorsement, recommendation, testimonial and/or link to any products or services from this website. Thank you, your qualifying purchases help support our work in bringing you real daily gift ideas.
Quick Overview: Care package for boyfriend
LOVELY CARE PACKAGE FOR BOYFRIEND ON AMAZON
Not all of us want to go through the hustle of organizing a care package from scratch. Sadly, there aren't many good-enough care packages out there that can get our standing ovation. However, here are a couple of nice care packages on Amazon that you could consider getting your boyfriend;
1. COPENHAGEN BEARD CARE KIT
A stylish birthday or anniversary gift for your 'beard geng' boyfriend will be this Copenhagen beard care kit. It has an impressive review on amazon although a few reviewers feel that the product could be sold at a cheaper price. The packaging is a hell yes for us. You won't have to do anything extra to hand over this gift. Just a smile.
Product summary
Apart from the good reviews, we love the packaging. It adds class to the products and would get you the 'wow' look from your boyfriend. A nice travel care package for a guy.
2. RELAXATION KIT
While your stressed boyfriend gets enough rest, he will need some relaxation items to kill boredom, and we think that this kit is nice. It includes a coloring book, word-find, liquid coloring pencil, jot journal, sunglasses, sleep mask, earplugs, and inc. pen. Great content right?
Product summary
This is a nice care package idea for a bored boyfriend. You could add a 3D crystal puzzle and some snacks to this care package before sending it to him.
3. GET WELL GIFT BOX
Nurse him to health with this small and lovely get well soon care package. This package is perfect if you do not want to come off as being 'extra'. The package includes a soft throw, insulated mug, herbal tea, honey sticks, chicken soup for the soul word puzzle, and a nice pen.
Product summary
While this is a nice gift, we did recommend that you switch it up a bit with one or two other thoughtful items your boyfriend will love.
4. MAN SNACK
Is your boyfriend always busy with work or school that he hardly finds time to eat? Send him this Man Snack care package to let him know that you are thinking of him.
Product summary
A good care package for a busy boyfriend.
5. SNACK CARE PACKAGE
Finals are around the corner and your boyfriend is working his butt off to get good grades. While he burns the night's candles, a snack care package like this one will do him a lot of good. He needs all the energy he can get.
Product summary
If you are looking for a study care package for your boyfriend, this is a good one. We recommend it
LONG-DISTANCE RELATIONSHIP CARE PACKAGE IDEAS
Have you ever looked at an item you have and smiled because you remember who gave it to you? This is the kind of item you want in your care package. Funny thing is that some of these items don't have to cost you a fortune. Here are a couple of sentimental things to put into a care package for a boyfriend who stays overseas;
6. STAR WARS CUTE PORG T-SHIRT
Does your boyfriend love Star Wars? This t-shirt with cute porgs will make him happy. Even if he isn't a Star Wars fan, he will find the characters adorable. Their eyes are so cute!
Product summary
The reviews for this shirt are good although a customer had an issue with the quality of the shirt.
7. POCKET TOKEN
With this pocket token, he will have something tangible to hold on to whenever he misses you and feels alone.
Product summary
This is a nice token that a boyfriend can carry around.
8. 3D CRYSTAL RABBIT JIGSAW PUZZLE
Looking for a gift that will keep him delightfully engaged when bored? We think this cute little 3D crystal rabbit is that gift.
Product summary
A nice little gift worth adding to any care package for a boyfriend.
9. LOVE YOU MORE MUG
He can start his morning with thoughts of you. Send him this 'love you more mug' to always remind him how you feel about him.
Product summary
This is a cute mug. Check out our article for more sentimental gift ideas for boyfriend.
10. CUSTOMIZED PHOTO KEYCHAIN
Get a customized photo keychain of you or both of you together and include it in your care package. This will mean a lot to him.
Product summary
This is a really good gift to get a boyfriend who misses you so much.
SICK CARE PACKAGE IDEAS FOR BOYFRIEND
Have you noticed that when the person you love sends you a gift, you suddenly feel a lot better? Well, If you wish to organize a good get well care package for your boyfriend, here are a few items that should make your list
11. WARM SOCKS
Warm and comfortable socks will do him a lot of good and we recommend this one by Yacht & Smith Men.
Product summary
These socks look good and will last a while
12. GET WELL SOON TEDDY
We never really outgrow teddy bears or plush toys, we just outgrow publicly showing them affections.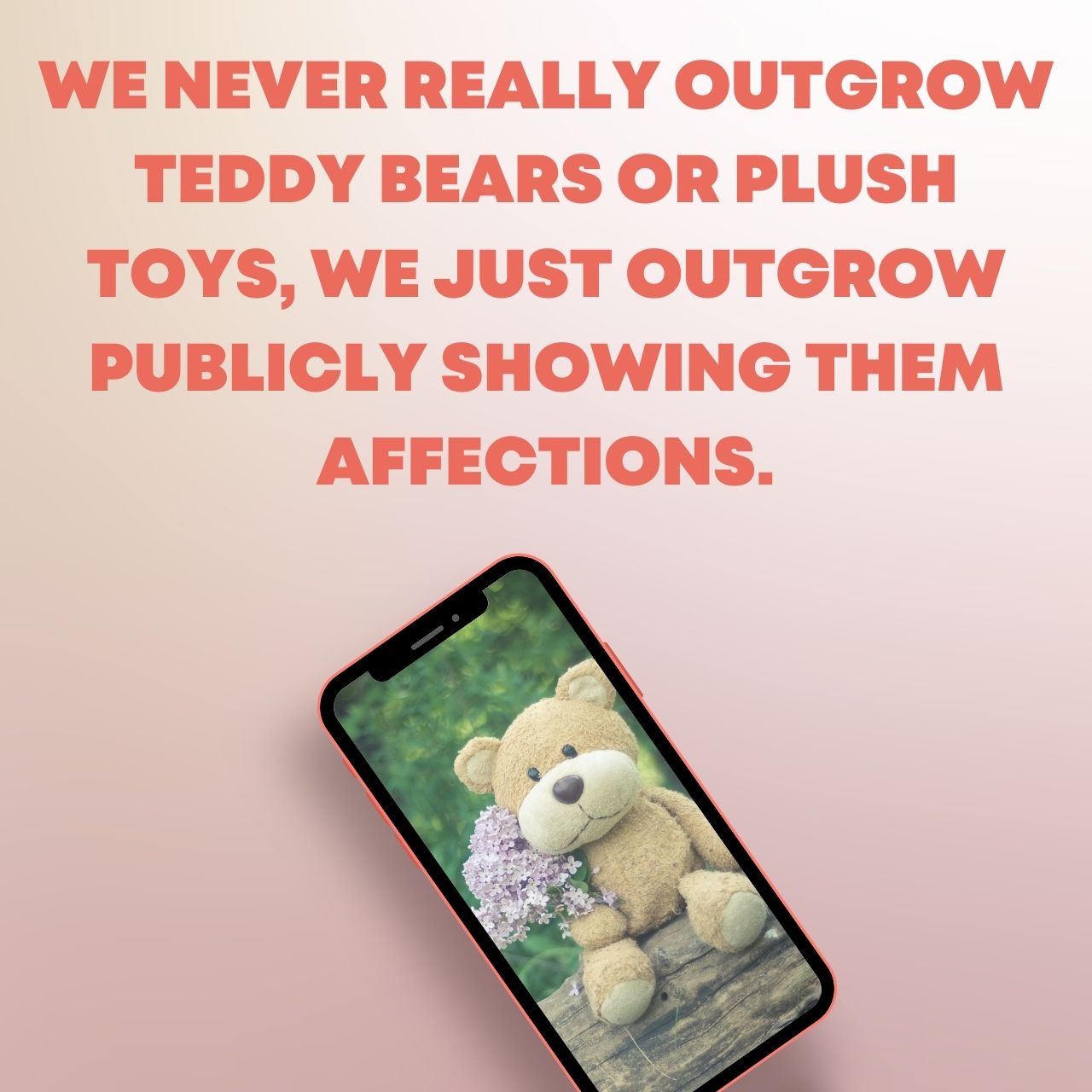 A cute little buddy like this teddy bear will be a nice cuddle friend to your boyfriend. This adorable and soft-looking teddy will earn a soft spot in the heart of even a macho macho man.
Product summary
A very relevant, adorable gift to add to a get well care package for a boyfriend
13. BURRITO WRAP BLANKET
Instead of the normal throw blankets out there, get your boyfriend this pretty burrito wrap blanket to keep him 'warm and moist'.
Product summary
A cool gift
14. CAPSULE LETTERS
Write thoughtful messages to him and send them in the form of capsules, they have this unexplainable healing effect on lovers
Product summary
This is a thoughtful sentimental gift for boyfriends
15. BURT'S BEES ESSENTIALS
Give him a good pampering with Burt's Bee's essentials. This product is amazing for all seasons. It keeps the body soft and tender. The balm is great.
Product summary
Burt's bees essential will be a great addition to your care package.
16. SOFT FACIAL TISSUES
Add a couple of soft tissues to your package, they always come in handy. Kleenex is a nice product.
Product summary
A good addition to a sick care package for a boyfriend.
STUDY CARE PACKAGE IDEAS FOR BOYFRIEND
It's funny how a person can seat down to study and still lose weight. Studying is work. A few helpful and thoughtful gifts to include in a study care package are;
17. READING GLASSES
Our screens can have negative effects on our eyes if we do not take measures to protect them. Get him these blue-ray blocking reading glasses as he studies with his gadgets.
Product summary
A stylish reading glasses.
18. PILOT G2 PEN
Back-up pens are great items to add to a study care package. Since these nice pens are a gift from you, they might just be his good luck pens.
Product summary
These pens are worth adding to a study care package
19. PENCIL CASE
His stationary supply can be more organized with a large pencil case like this one. It will afford him enough storage space to store all the essentials he needs for his finals.
Product summary
Nice pencil case
20. STICKY NOTES
It should be a lot easier to track important points with this sticky bundle set.
Product summary
A help study accessory
21. SNICKERS VARIETY
Studying comes with various emotions. Thankfully, a good snack like the Snickers variety can keep him company while he tries to get his 'stuff' together.
Product summary
Snicker variety is a tasty comfort snack
22. INSTANT COFFEE SACHETS
Throw in a handful of instant coffee sachets into the package for more energy boost.
Product summary
A helpful product
23. WALKER FINGER COOKIES
A hot cup of coffee with these Scottish biscuits is divine. It will be a good way to blow off study steam.
Product summary
Walker biscuits are really tasty snacks.
24. MOTIVATIONAL STRESS BALLS
Reading can be tense. He needs something to relieve stress. Include these motivational stress balls in your care package. They might be helpful.
Product summary
A good motivational tool for a student
BIRTHDAY CARE PACKAGE IDEAS FOR BOYFRIEND
It's his birthday, show him a lot of love! Get him in a good mood with some or all of the following items;
25. BATH GIFT SET
Encourage him to take a me-day off to pamper himself with this Lovery Almond Milk and Honey bath set. He deserves a luxurious evening bath with cool music in the background and lit scented candles around his space. Click to find expensive gifts for boyfriend's birthday.
Product summary
A cool feel-good spa gift for an amazing boyfriend
26. BEADED BRACELET
They say beaded bracelets like this one carry some healing powers and inspires positivity in a person. If you believe it, you can wish him well by adding this bracelet to the care package. We just think that this is a stylish beaded bracelet, a versatile piece that can go with many outfits.
Product summary
This bracelet is sturdier than the rubber string beaded bracelets and therefore will last longer.
27. LEATHER-WRAPPED PEN
Add this luxury pen and pencil set to his work stationeries, he will be delighted to use them.
Product summary
 This is an affordable stylish gift.
28. LEATHER JOURNAL
A new age is a good time to reflect on life, set new goals, and make better resolutions. This lovely journal will be a nice place for your boyfriend to jot his thoughts and new goals.
Product summary
A nice and affordable journal
29. SCENTED SOY CANDLE
While he treats himself to a luxurious bath or dinner on his birthday, this scented soy candle will set the mood for him.
Product summary
This is a nice birthday gift.
ANNIVERSARY CARE PACKAGE IDEAS
He'll probably be sweating his mind trying to figure the perfect gift for your anniversary. Well, take the lead on this anniversary. Do the spoiling if you can afford it, don't wait for him. Start by organizing the following  items;
30. KENNETH COLE NEW YORK'S MEN OXFORD
Start your anniversary in style. Get him all swagged up with Kenneth Cole Men Oxford. Take him to formal dinner, and profess your love to him as he always does to you.
Product summary
This is a very cool anniversary gift to get a boyfriend.
31. BLACK JUNIPER PERFUME
A bold scent such as this one should amplify his roar. This is a lovely gift.
Product summary
This product is cool, it is worth adding to his collection of perfumes.
32. CRYSTAL BEAR FIGURINE
Looking for a cheesy anniversary gift for a boyfriend? Pick this up. With all the bold gifts you will be adding to the anniversary care package for your boyfriend, this crystal bear figurine is the soft touch you need to crown your gift.
Product summary
He will love this cute figuring
33. POP UP LOVE CARD
Stir up fond memories with this popup love card. Express your undying love to him on the blank space provided in the card and get him all in his feelings. In case you are interested in creative ways to give a gift to your boyfriend, click the link to get cool ideas.
Product summary
The reviews on this card are great. Customers are impressed with the pop-up.
FREQUENTLY ASKED QUESTIONS
1. What can I give my boyfriend to make him feel special?
It is thoughtful of you to decide to get your boyfriend a gift. This kind gesture alone will make him or anyone feel special. To pick the best possible gift for your boyfriend, be attentive to his needs, and wants. Also, be attentive to things that might be helpful to him even though he pays little to them. There are quite a handful of gifts that could make your boyfriend happy. It could be an embossed wallet, a cool video game, an air fryer, a new belt, a few cool shoes, items that reassure him of your love etcetera.
2. What gifts do men like?
Men love thoughtful gifts. It could be a new t-shirt, a box of goodies, a new gadget, perfumes, a cool wristwatch, a cute key holder, a good mug, and many more. Click to find more priceless gifts for boyfriend.
CONCLUSION
Care packages are a good way to express your affections towards your partner. Your care package does not have to contain expensive items, just thoughtful ones. There are no rules though. If you feel like getting him a jet, why not? We have made a list of interesting items we think your boyfriend will be happy to get. We hope you find our ideas interesting.
ESTIMATED TIME DESIGNING AND UPLOADING THIS ARTICLE
ESTIMATED TIME RESEARCHING AND WRITING THIS ARTICLE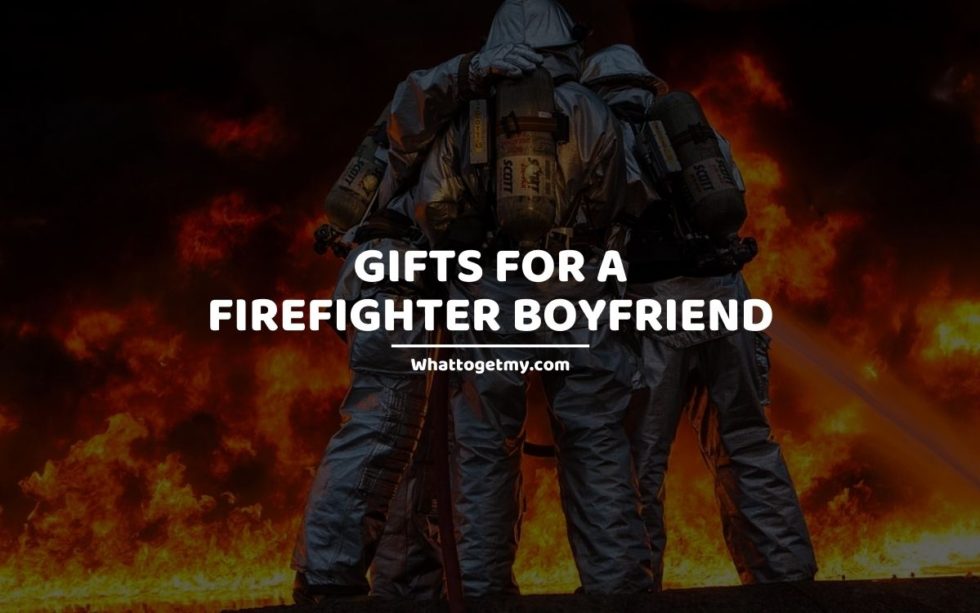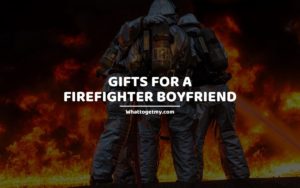 15 Cool Gifts for a Firefighter Boyfriend
They are ever ready to put their lives on the line to save another. They are most likely the first respondents on fatal scenes, ready to do all it takes to help those in need. They are kind, caring and helpful. It is a hectic
Read More »