Having people around and yet feeling lonely is one of the worst feelings ever.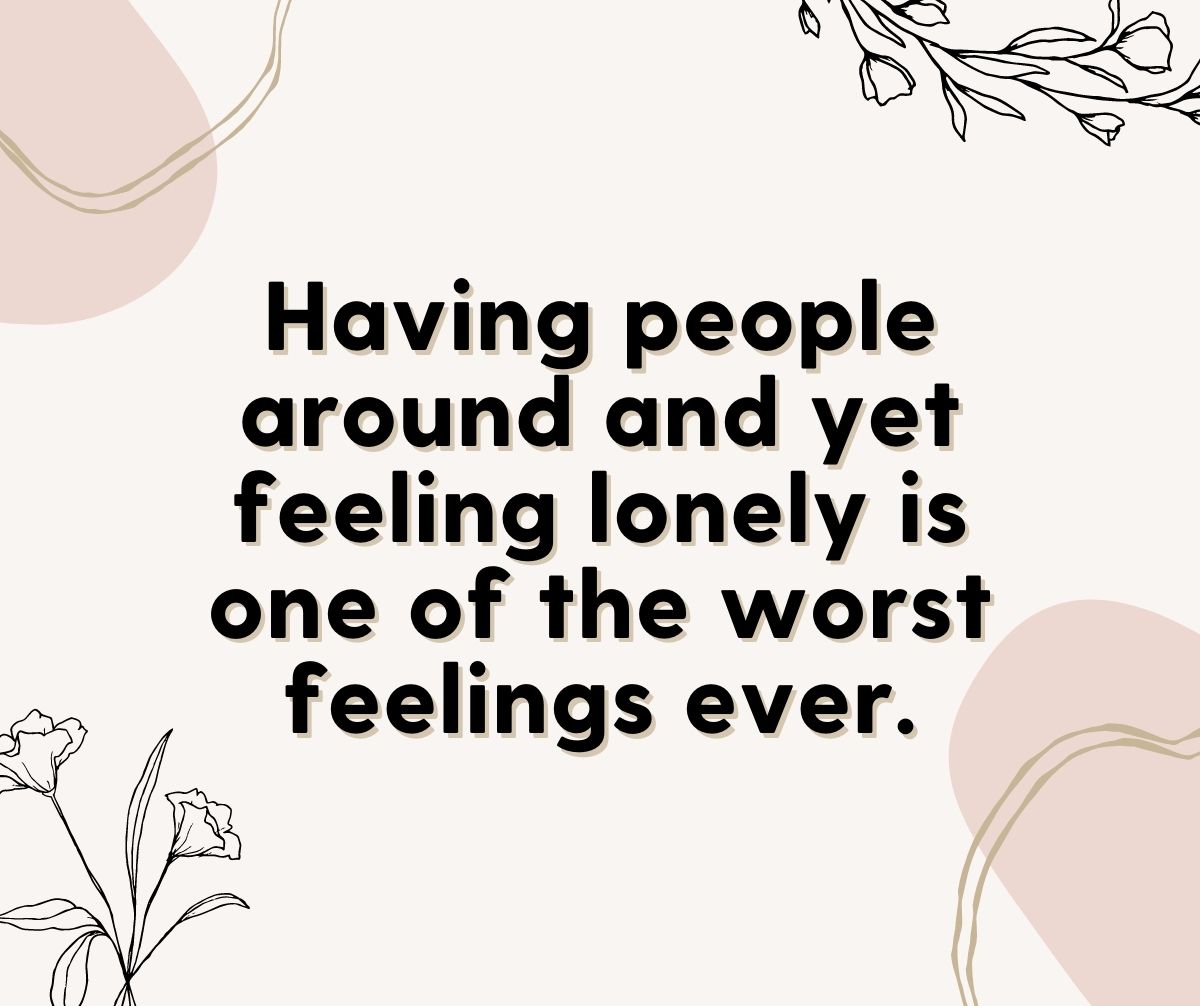 Whether they are celebrating their breakup or having a hard time accepting the situation, a breakup sucks. But regardless of how your friend or loved one is handling it, showing support is important.
What we've observed is that care packages speak volume. That smile that invades their face when they receive and open up care packages during that dark period of their life is like a flicker of light in a very dark room. That flicker of light counts. It is hope. It tells them that someone cares enough to want to make them happy.
We must however emphasize that reading the situation before sending a care package is important and in this article, we will help you select the best breakup care package ideas.
In case you wish to do more than just sending a care package to your friend or loved one but do not know how to go about it, you can learn How to help someone with a broken heart by clicking that link. And if your friend ever wonders if there are Chances of reconciliation after separation, reading this article might put you in a better position to have a fruitful conversation with them. Here are other Thoughtful gifts for someone going through a separation.
Quick Overview: Breakup care packages

BREAKUP CARE PACKAGE IDEAS FOR WOMEN
If she calls or sends a message to you about the breakup and you sense that she has a lot to get off her chest, perhaps a bottle of wine, a box or bar of chocolate, and a meal will be the best items to take along with you.
While you keep an eye on her and you can tell that she is stressed, she might not be a shadow of herself but you tell that the breakup has affected her much, here are a few items you can add to any breakup kit for friends;
1. Scented candles
.
Pleasant smells can affect mood positively and help reduce the feeling of stress and anxiety. The goal is to get her to relax. She deserves a break from those overwhelming thoughts that bring about the feeling of doubt, self-blame, regrets, and many more. We recommend Votivo scented candles. They smell of happiness.
Product summary
Votivo candles have a soothing scent which is great for relaxation.
2. Funny items
.
A good laugh or smile will do her some good. She might not be in the mood for chit chat but you could still make her laugh by adding a funny item to the breakup care package you intend to send. The item can take any form but we love this I wish I could take your pain away Mug. Check out the full quote on the mug and laugh at the pettiness.
Product summary
If you are looking for what to put in a breakup care package for your girlfriend, this funny mug is perfect.
3. An enlightening book
.
Sometimes breakups hurt so bad that it causes a person to wish for a lot of things and do a lot of things. What they need is clarity, -a new perspective-, and a better understanding of themself and the situation. The good news is that there is so much useful information out there from people's experiences of heartbreak and no matter how unique or complicated your friend's breakup was, there is still something out there for her. Getting past your breakup is a book that comes highly recommended by friends.
Product summary
Anything to strengthen her emotion and keep her winning is a great gift to give and this book might just be one of the best items to put in a breakup kit for best friends. You can also check out 31 prayers of hope for a hurting heart.
4. Chocolates.
Except she doesn't like chocolates, they are perfect for situations like this. Chocolate does give a happy feeling but you just have to get her a really good one. Why don't you try out this Dark chocolate snack ball and see what she thinks about it. Part of the ingredients include dates, almond nuts, sea salt, and unsweetened chocolate. It looks sumptuous.
Product summary
Chocolates are good items to add to any breakup kit for best friends and we think these chocolate snack balls are worth trying.
5. Goodies
.
Spoil her with some of her favorite chips, bars, nuts, sweets, and gums. A box of goodies will surely bring a smile to her face. You could make your goodie selection extra special by looking for a unique snack she has never tried before that tastes great. An Irish shortbread biscuit might just be that snack. This biscuit is yummy and it looks great in a care package.
Product summary
A very delicious biscuit.
6. A good Journal
.
You are probably tired of giving journal gifts but in this situation, a good journal will be useful to her. If it was a messy breakup and she seems to be handling it well, you can give her A healing Journal. If she is a workaholic, this  Black inspirational journal seems perfect. It doesn't have many inspirational quotes, just the one on the cover of the journal.
Product summary
If letting out her thoughts and emotions is important for healing, then a good journal should be in a breakup survival kit for best friends. We are pretty certain she will love any of the ones we've recommended.
7. A good Tea or Coffee pack.
Add her favorite morning beverage or a good brand you think she would love. Since she needs lots of positive vibes around her, we recommend this Positive energy tea. The tea has a nice flavor and she might love it.
Product summary
A positive tea is surely a nice item for a breakup care package.
8. Stress relief oil
This Stress relief oil set should help your friend ease stress, and tension, and sleep well. She does not have to look as bad as she feels.
Product summary
This is a thoughtful breakup gift for a best friend.
9. Spa gift sets
.
If you do not have time to make a breakup care package from scratch, a lovely Spa gift set like this one and a box of chocolate is perfect. Better still, you could book a spa treatment session for her and a friend someplace fancy. If you wish to get this spa set gift, it includes a Bath bomb, bath salt, scented candle, hand soap, and a face towel, all beautifully packaged in a lavender design.
Product summary
If you are looking for what to send your friend after a breakup, this is perfect.
BREAKUP CARE PACKAGE IDEAS FOR MEN
1. Drinks
.
If he is not in the mood to go out for a drink, you could visit him with some packs of beer, or a bottle of scotch. If he isn't into beer or scotch, you can take along this Sparkling Ice caffeinated drink or any other energy-boosting drink he loves.
Product summary
It tastes great. You won't worry about him liking the drink.
2. Funny or inspirational gift
.
Look for something to cheer him up. It could be an inspirational item like this Breakup t-shirt, or funny items like this funny t-shirt or Mug. The item could take any shape or form. So far it is something that will cheer him up.
Product summary
We absolutely love these items and maybe they would love them too.
3. Games
.
Games are a good source of distraction. They also create a good atmosphere for uncomfortable conversations. A dartboard game with friends, drinks, and snacks sounds just about right. We think this Dartboard set by LinkVision is perfect.
Product summary
This is a good breakup kit for best friends.
4. Exercise equipment
.
Exercise helps to relieve stress and increase relaxation. He might be interested in a lot of workouts and therefore exercise equipment is a good breakup kit idea for your friend. You could get him a treadmill or dumbbell weight set as a gift. You will surely make him forget his heartbreak for a couple of days.
Product summary
This is a good gift to get a heartbroken friend who workouts often.
FAQ
What to give a friend after a breakup?
Funny gift. A little bit of pettiness is allowed when selecting a funny item for a friend, so far it will cheer them up or make them laugh.

Lots of goodies

Drinks

Enlightening books and quotes

Spa gift set

Stress relief oils

Assorted tea or coffee flavors

Inspirational journals

Exercise equipment

Meal subscriptions

Games 
CONCLUSION
When organizing a good breakup care package for a friend, pay attention to the uniqueness of their situation. It will help you to get helpful items as gifts.
ESTIMATED TIME DESIGNING AND UPLOADING THIS ARTICLE
ESTIMATED TIME RESEARCHING AND WRITING THIS ARTICLE
Try our AMAZING GIFT FINDER TOOL! Find GIFTS with 1 CLICK!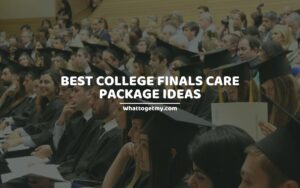 13 Best College Finals Care Package Ideas
The best college finals care package ideas are ones that are personally tailored to the person you are sending them to. You can send them items that they enjoy on a personal level or ones that will help them in their distinct field of study.
Read More »