If you say you love me also show that you love me
If you say you care, show that you care
Words are not enough, it has to cost us something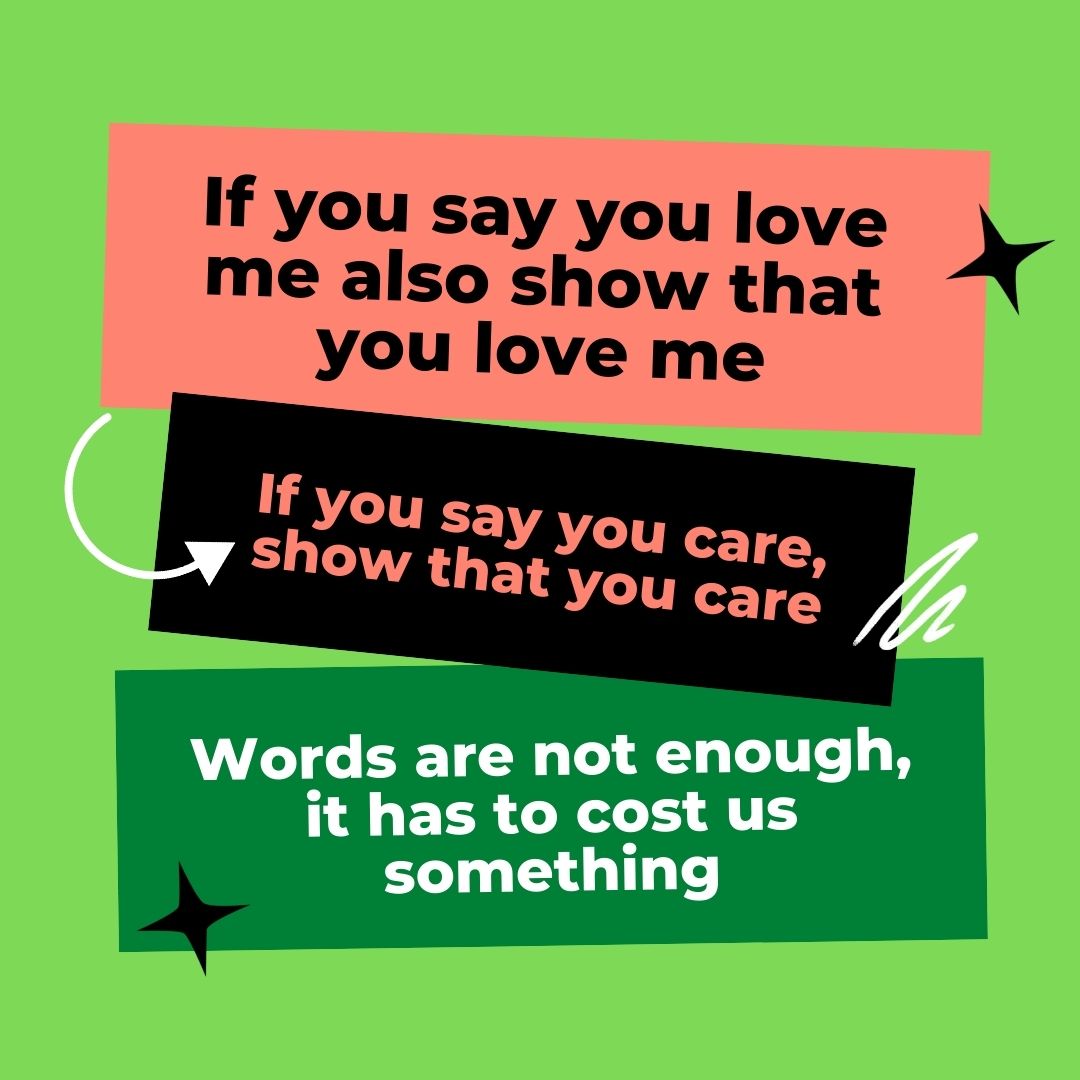 We have divided our care package ideas into three sections
Romantic care package to send your girlfriend

Sick care package for girlfriend

Long-distance care package
As an Amazon Associate we earn from qualifying purchases. We may earn a small commission for our endorsement, recommendation, testimonial and/or link to any products or services from this website. Thank you, your qualifying purchases help support our work in bringing you real daily gift ideas.
Quick Overview: Care Packages for Girlfriend
ROMANTIC CARE PACKAGE TO SEND YOUR GIRLFRIEND
If you are looking for all the nicest little things that will make her heart pound out of her chest, here are a couple of them;
1.
Love message in a bottle
Tiny tokens like this cute love bottle capture the heart more. It will add so much spark to your romantic care package.
Product summary
It would be nice if this item was a little more affordable. There is no doubt that this love message in a bottle is a beautiful romantic piece to give your girlfriend.
2.
Lovely rose earrings
A dazzling piece of jewelry like this one will give her a flushed face. She will not be expecting this stunning piece. It is a beautiful item to include in your romantic care package.
Product summary
A gift like this one cannot be forgotten in a blink.
3.
Little I Love You teddy bear
Expressing one's love through teddy bear gifts never goes out of fashion. Teddy bears still work their charms well on lovers and we are certain that this tender cuddly-looking teddy bear will melt her heart.
Product summary
It's understandable if customers are unhappy with the price of this product. We think the price is a little too much for the size. However, this plush is adorable.
4.
Perfume body lotion set
This product has won the heart of many ladies and we are pretty certain that your girlfriend will have something good to say about it. A sweet-scented perfume is a good choice of gift in a care package.
Product summary
She might be a picky person but you need not worry about getting this set for her. It's part of the package and it is a lovely gift.
5.
Ferrero Rocher chocolate collection
If you will spend on chocolate, let it be worth it. We recommend Ferrero Rocher, a top-tier brand of chocolate. Your lady will savor every bite.
Product summary
You won't go wrong by adding this chocolate collection to any care packages for girlfriends.
6.
Eyeliner Pencil Set
Does your lady enjoy using makeup? Is she colorful and expressive with her makeup? This Eyeliner Pencil set is a great item to include in her care package. Rather than getting an eyeshadow set which she might have in abundance, pick this eyeliner set. She will be impressed by your effort to select something unique for her.
Product summary
She won't be expecting an item and therefore will be impressed by your effort. This item is worth buying.
SICK CARE PACKAGE FOR GIRLFRIEND
Is she feeling blue and do you wish to make her feel better? These are what to get your girlfriend when she's sick;
7.
Tea variety pack
If she loves tea, get her this Twinings Herbal Decaf Tea variety pack. The pack contains 2 of 25 flavorful teas which is 50 tea bags to enjoy. She will be happy to try these 25 flavorful teas.
Product summary
She will get a lot of hot flavorful cups of tea with this pack.
8.
Body Shop Shea gift set
A relaxation gift is another item to include in sick care packages for girlfriends. Body Shop sells amazing body care products at an affordable price and we think your girlfriend will enjoy this Shea gift set by Body Shop.
Product summary
This is luxury at an affordable price. This product is worth every cent.
9.
Gourmet biscuit variety pack
You probably can't bake biscuits or cookies but you want her to enjoy some rich homemade biscuits. Easy-peasy. Order Effie's Homemade variety biscuit pack. You won't believe how amazing this biscuit from Amazon tastes. This variety pack contains three rich flavors of biscuits, you have to select which flavors you think she will prefer better. If you are not sure, why not buy her the pack with all 5 flavors?
Product summary
If you must add biscuits to a sick care package for girlfriend, Effie's variety pack biscuit is perfect.
10.
Vitafusion Power C vitamin gummies
If only taking drugs could be a little bit nicer; less bitter and choking. Thankfully, the god of drugs has considered the request and has made vitamins more enjoyable. Include vitamin gummies in sick care packages for girlfriends, they will love it.
Product summary
A fun way to take drugs. These gummies taste great.
11.
The darkest mind series (novel set)
Get her a couple of interesting novels to keep her mind busy while she nurses herself back to health. Perhaps she might like the Darkest mind Series.
Product summary
Reading these novels would feel like watching a movie or even better. We think it's worth getting for your girlfriend.
12.
Paint kit
She might be a natural. Encourage her to explore painting if she ever gets bored. This paint kit is affordable and sufficient for beginners. The kit includes 12 vibrant Acrylic paints, 6 paintbrushes, and 3 paint canvases. You could include pictures from the internet in the kit for her to copy from and you could also paint with her.
Product summary
A thoughtful item to get your girlfriend who is sick.
13.
Warm throw
Send her a good snuggle gift like this warm and cozy throw by Malinad Sherpa. Perhaps a little bit of your scent will make it extra special, no?
Product summary
A nice cuddly gift for a sick girlfriend.
14.
Portable pill organizer
A nice portable pill organizer such as this one will be a thoughtful item to include in a sick care package. They make taking pills look like a luxurious activity.
Product summary
This is a thoughtful item worth including a sick care package.
15.
Goat milk lip balm gift set
No more chapped and awful-looking lips with this lux lip balm. They are so soothing and make the lips tender. She doesn't have to look how she feels.
Product summary
Dionis goat milk lip set is great.
LONG-DISTANCE CARE PACKAGE
She stays far away from you and you miss her a lot, below are some items you can include in a long-distance care package for her;
16.
World Map bracelet
No matter where she is around the world, remind her that you will always love her. This is one lovely item to include in a long-distance relationship care package.
Product summary
We wish the bracelet cost less, however, they seem better than many earth bracelets we've seen online.
17.
Custom viewfinder
Share fond pictures with her using this classic viewfinder. Cute right? All you have to do is send 7 lovely pictures you want the seller to customize and wait for your package.
Product summary
The picture quality is great, and this viewfinder will last a while. This is probably one of the best gifts your girlfriend will appreciate in her care package.
18.
Nabisco cookies variety pack
What's a care package without edibles? Add these all-time favorite cookies to your care package, you'll make her happy.
Product summary
If you are looking for yummy cookies for the care package you intend to send, you won't go wrong by picking this one.
19.
Candy bars variety mix
Chocolates are a lady's best friend, you won't go wrong by adding these candies. Mars Chocolate Variety Mix is perfect.
Product summary
This variety mix will add enough color to your girlfriend's care package
20.
Wallet cardholder for ladies
Will a lady love to see an elegant wallet like this one in her care package? Yes! This cardholder is pretty and handy.
Product summary
A pretty item for a pretty lady. It is gifts like these that merry the heart. She will love to see this card wallet in the care package you intend to send.
21.
Writing journal
The fun part about long-distance relationships is being able to share and appreciate the differences in each partner's social environment. This beautiful compass journal is a great item to include in care packages for girlfriends.
Product summary
You will not regret adding this quality journal to your girlfriend's care package.
FAQ
1. What to do when your girlfriend is sick
When your girlfriend is sick, it is important to show concern for what she is going through. It is a mark of love and respect. By showing concern, she will become freer to explain in-depth how she feels and depend/ rely on you for emotional support. Sending her a care package will be a kind gesture she will cherish. It doesn't have to be a big care package, just something you can afford. It will show her that you care. We have made a list of items you can purchase for your sick girlfriend, we hope you find our list useful.
2. What to put in a care package for a girlfriend staying abroad
Include items that tell her that you remember her likes and dislikes and every other little detail about her. Send her items that elicit fond memories. It could be pictures you've shared in the past, map jewelry of a remarkable place you both visited, figurines, treats, and many more. Don't forget to write a warm and honest note about how you feel towards her and the events happening in your life.
3. What do you put in a romantic box?
Creative love cards

Chocolates

Rose gifts

Jewelry

Teddy bear or any plush gift you think she will prefer

Love notes

Her favorite treats
CONCLUSION
Organizing a care package can be a lot of fun if you have an idea of what to put in your care package and this should not be difficult. Depending on the care package you wish to send, there are some items that will make your package extra special; 1, Items that are yummy, 2) items that elicit fond memories, 3) Thoughtful items that are relevant or helpful to her.
ESTIMATED TIME DESIGNING AND UPLOADING THIS ARTICLE
ESTIMATED TIME RESEARCHING AND WRITING THIS ARTICLE
Try our AMAZING GIFT FINDER TOOL! Find GIFTS with 1 CLICK!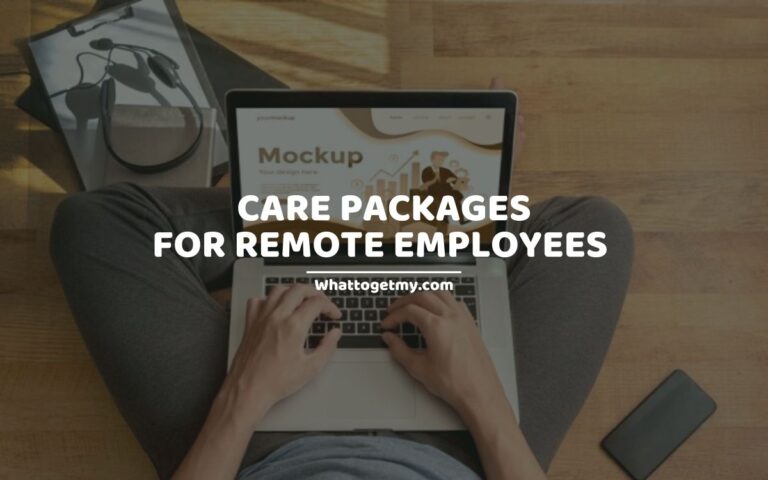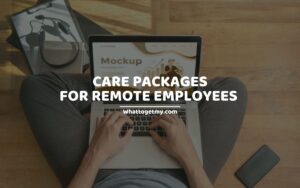 11 Amazing Care Packages for Remote Employees
Sometimes as an employer, it is important to show your employees that you appreciate them. This might be a bit of a challenge when your employees are remote and work from home. However, there are ways in which you can send care packages for remote
Read More »