11 Ideas on What to Write
in a Care Package Card
WhatToGetMy Instructional Article
Write the perfect care package letter and show your affection to everyone.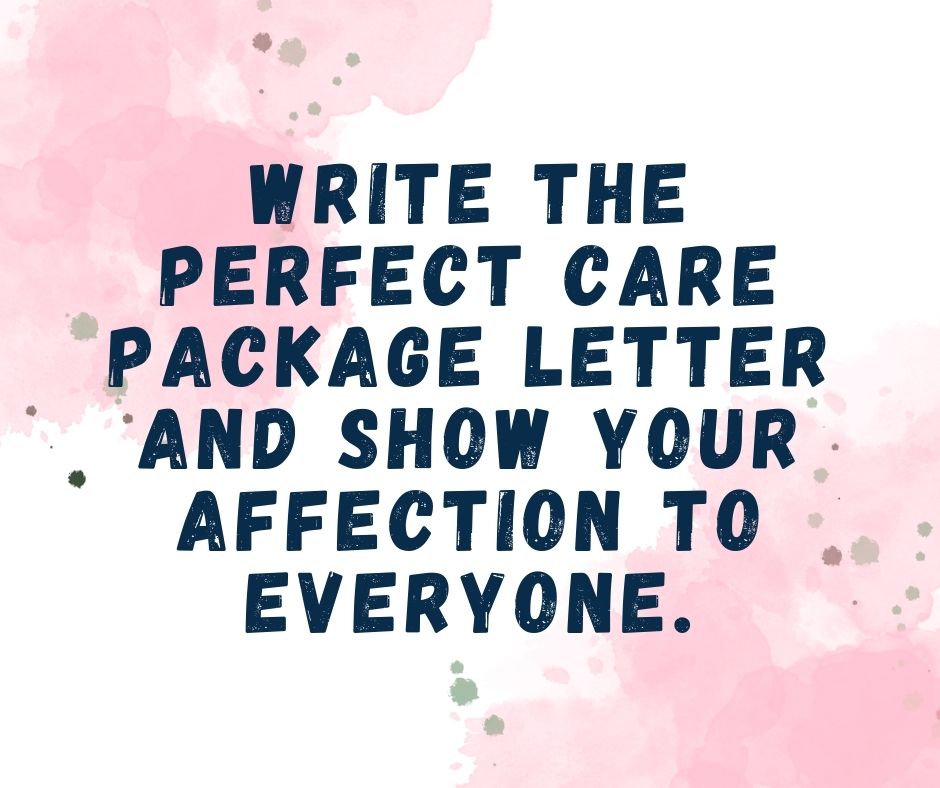 WHAT TO WRITE IN A CARE PACKAGE LETTER?
Sending out a care package letter can be tricky. Also, it is essential for you to know the right message to send in your care package letter and the audience you are trying to send a care package letter to. according to research and USPS, it shows that people send out a lot of letters daily.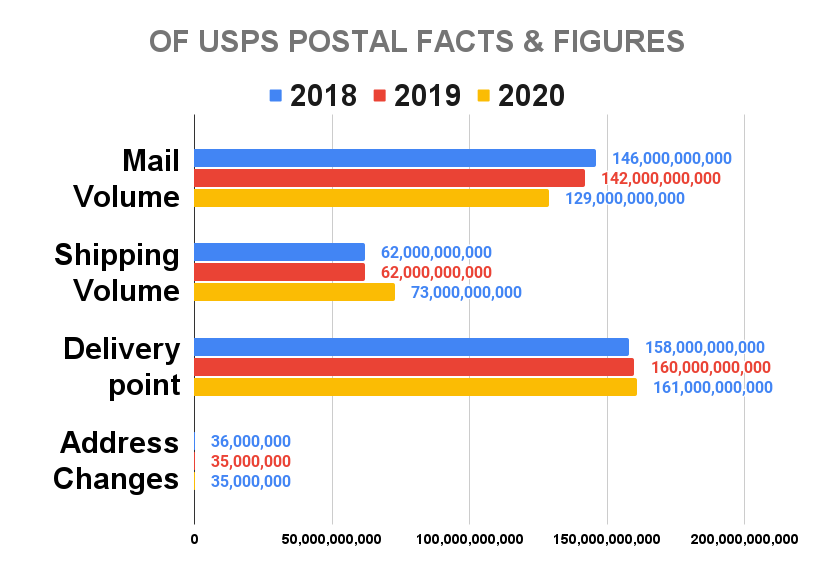 There are various messages you can write in a care package letter and these includes;
1.
General
care package letter
This type of letter is generalize to everyone and it doesn't rule out anyone. If you have it hard to pick the right message then this general care package letter is for you. Some of the examples include:
Here is a little gift from me to you, thank you for everything.

We might not be together, I will always remember and miss you.

Good friends are rare to find; I am glad to find and call you my best friend.

Health is wealth; Take good care of yourself.

Only happy thoughts.

Keep soaring higher.

The sky is not your limit.

Keeping grow and your dreams will be achieve in no time.
2.
Get well soon
care package Letter
Before writing the "Get well soon card package card", it is important make the letter sounds like a complimentary and not like a formal letter. If you really want to make your friend or family member who is ill or coming from the hospital. Be careful of words like "There must be a reason" or "you made it alive" it might sounds offensive to the receiver. Example of "Get Well soon" includes:
Our thoughts are with you: Get Well Soon

Wish you quick Recovery: we all miss you

Hope the surgery went well: we can't wait to receive you back home

Everyone send their love and wishes

Hope you are getting better? Our thoughts are with you
3.
Sympathy
Care package Messages
Most people often think they understand whatever what others are going through. If you assume that you know what someone is going through and you use your ideology to create a sympathy care package letter. Your care package messages should connect with the person not based on your assumptions. People undergoing pains or suffering that can't be expressed out to anyone, it will be wise of you to choose the right message before sending out your care package. Example of sympathy care package letter includes:
In loving memory

Accept my condolences

My thoughts are with you and your family

In the time of storm, please stay strong

I am with you in this grieving period

My deepest sympathy

My thoughts and prayers are with you: I am sorry for your loss

If you feel like talking to someone; I am always here for you
4.
Apologies
care package letter
You can make someone happy by saying the right words. If you hate saying sorry to someone during or after an argument, you might find it hard to pick the right words to send on your care package letter. Say the right words and make everyone feel good. Apologize and confess your feelings to others. A long time feud can end with a letter if you know the right words to say.  Examples of apologies care package letters include:
If my actions hurt you, please forgive me. I'm very sorry

I'm very sorry, I won't do that again

If I hurt your feelings, I'm very sorry

Give me another chance, I have blew this opportunity already

I wish I could go back in time and rewrite my wrongdoings

I hope all these gifts could make up for my mistake; please forgive me

I hope you find it in your heart to forgive me

Please accept my apologies, I have understood my wrongdoings

I am sorry to start the fight, I really miss you

I'm sorry to hurt your feelings, if only if I could take back all the words spoken to you
5.
Anniversary
care package messages
Do you remember your wedding night? Or can you still remember all the promises you made to your wife or husband on your wedding day. You can still recreate these memories by sending the right anniversary care package message. Anniversary is celebrated once in a year, it is important for you to celebrate it in a grand way. Whether your friend or family member wants to celebrate their anniversary, after preparing package care. You must attached the right letter that will express your emotions that you care and remember the day clearly as if it was yesterday. Example of anniversary care package messages to send include:
For your wife or husband
I c

an still remember when I made the vow to be with you forever; happy anniversary to us

I love you for who you

are and how you have stand with me all these years

Th

ank you for everything despite the fights, you are always there for me

I will always be grateful to know and met: happy anniversary love

Like the stars in the sky, you are will always be as beautiful/handsome as ever; happy anniversary
For friends and family members
Thank you for being a good role model; happy anniversary

I wish you more of this on earth, have a fruitful and blessed anniversary ahead

Thanks for staying together, congratulations on 50 golden years.
6.
Romantic
care package letter
Suitable for any event that has "Love theme" inside it. If you are looking for the right message to send to your boyfriend or girlfriend, then this is the right way or examples of letter you can send out with your care package.
I have found love and friendship in one person. Thank you love

I know my heart is in good. Please keep it safe

You are my joy and life

Your beauty radiant like the sun. My love for you will always shine bright everyday

You will always be number one fan

My life is not completed without you

Mi Amor. Today is a special day

Roses are red. Violets are blue. You are the kindest person on earth

You are my guardian sent from heaven

You are still a mystery. I'm trying to solve everyday

Forever is the deal

I love you and I will always stay by your side

Will you be mine forever?

A day won't go by without me thinking about you
7.
Birthday
care package letter
This is one of the most common event on earth. Everyone has to celebrate their birthday, once in a year. But how do you know the right care package message to send, if you plan on sending a gift to the celebrant? There are a lot of messages you can send out to either your boyfriend, girlfriend, wife, husband or family member. This message include:
You will always look younger. Happy birthday

Hope your birthday will be celebrated in a great way. Because you are a great person

May all your wishes come true: Happy birthday

Wishing you happy birthday from the bottom of my heart

Have an awesome birthday and enjoy your day

On this day that you are born. A wonderful person was created

Happy 20

th

birthday. Celebrate a new age

Someone just turned 25

th

. Hello world, welcome the latest ageless teen

Even at 40

th

. You are still looking beautiful

You are an inspiration to me. Happy 50

th

birthday

The world might seem like aging but you seem not to age a day. Happy 70

th

birthday
8.
New b
aby welcome care package Letter
Babies are joy of the world and they should be celebrated in a great way. If you are planning on sending a care package to someone who just gave birth. You might want to pick the right words to use. Example of new baby welcome package letter include;
Welcome to this world

Nice to meet you little one

A great one is born today

Congratulations on this day: a baby boy/girl is born

Wish everyone a happy new baby welcome

Babies are like the light of the world: may this bring a new light to your household

We all celebrate your child: congratulations
9.
Business associate or
COOPERATE CARE package letter
The business world is a very big space where people connect with each other. You might want to send a care package to either your employer or fellow employee who work in the same office with you or in another location. But do you have to be formal or informal whenever you send out this package letter. These are the examples of business care package letters you can send out:
It is a great pleasure to work with you

Thank you for being an amazing boss

Nice work team

Best of luck on the forthcoming project

Thank you for the support

Thanks for the proposal
10.
Congratulations or Good luck
care package messages
This type of care package message is very simple to write and not complicated at all. As long as you know the receiver of the care package. Example of this care package message include:
Congr

atul

a

tions on your new house/car

Congr

atulations on your new job

Well done and congratulations on your achievement

Keep up the good work. Greater heights

There is nothing to stop you from growing. Congratulation sir/ma

Take this as a new beginning. Congratulations on your new role
11.
Thank you
care package letter
Personalize your thank you care package letter to compliment the gift you are planning on sending out to anyone for the past great deed they have done. Use word that correlate such as perfect, grateful, always, thoughtful and many more.
Th

anks for all the help

I owe you and promise to repay you back in folds

I will always remember your care and help

Thank you for the support

I can't say or thank you enough for everything you have done

I am grateful to have you as a friend

Thank you for the kind words, patience and time been spent with me

Thank you for being the right friend even after the whole world left.
Care package letter template
There is a format to follow before sending out a care package letter. If you wish to use a care package letter template to write your message. Make sure that the template contains the following such as:
The receiver address

Date

The name of the receiver

Title of the letter

Body

Conclusion

Signature
But in some cases, where by the receiver might be your family or friend. You can follow the way of informal letter to write and send.
Conclusion
There are many ways to write care package messages and if you don't know what to write in care package note. Try and read this article from start. The steps or guide on how to write care package card is not hard but simple.
FAQ
1. What do you write in a care package note?
You can write a lot of things in a care package as long as the note has a meaning and resonate with the main event you are good to go. If you are worried on how to write a care package note then try and read this article "11 IDEAS ON WHAT TO WRITE IN A CARE PACKAGE CARD "
2. What do you put in a care package for a friend?
There are things you can put in a care package for a friend which include
Towel

Tooth brush

Tooth paste

Soap

Cream

Shaving stick and many more
Most times you might prepare a care package that contains food and other necessity.
3. How do you make a good care package?
A good care package consist of items that are valuable and a care package letter to support it. You need to prepare a good care package gifts for your friends or family if you want them to appreciate your effort.
ESTIMATED TIME DESIGNING AND UPLOADING THIS ARTICLE
ESTIMATED TIME RESEARCHING AND WRITING THIS ARTICLE