Dads are known for their unique sense of humor. Most of the time, it's hard to keep track and match their humorous skills. Therefore, we always tend to get useful gifts for our dads, rather than giving them something they won't find funny at all. However, maybe it's time to be brave for the upcoming year and try something unique. Every dad will appreciate a good joke, and to help you find an appropriate one, we made a list of unique gifts for dads. One of these gifts will make his Christmas not only more enjoyable but also so much fun! You don't even  have to stop at just one gift. Once you see our top Christmas gift ideas for dad choices, you'll want to get them all.. You're probably impatient to see these amazing products, so let's start right away with:
As an Amazon Associate we earn from qualifying purchases. We may earn a small commission for our endorsement, recommendation, testimonial and/or link to any products or services from this website. Thank you, your qualifying purchases help support our work in bringing you real daily gift ideas.
Quick Overview: Funny Christmas Gifts for Dads
Our Gift To You:
Find out how to download This
Free Printable
 Funny Card
for your Dad at the end of this article.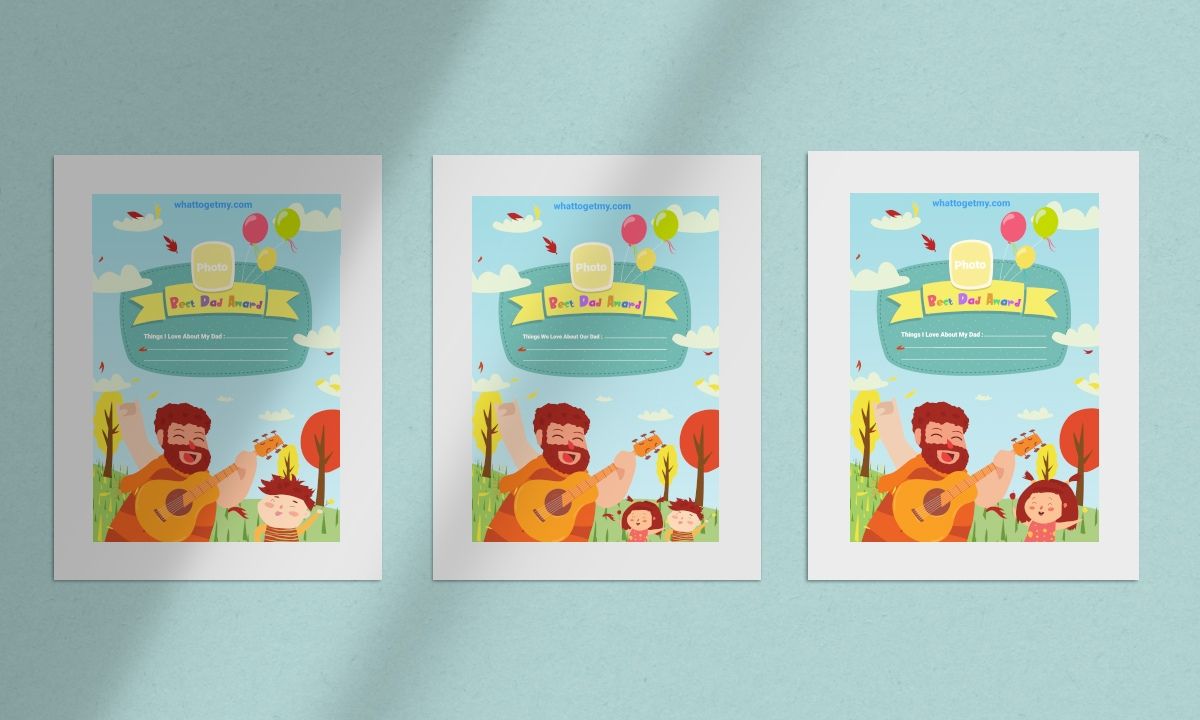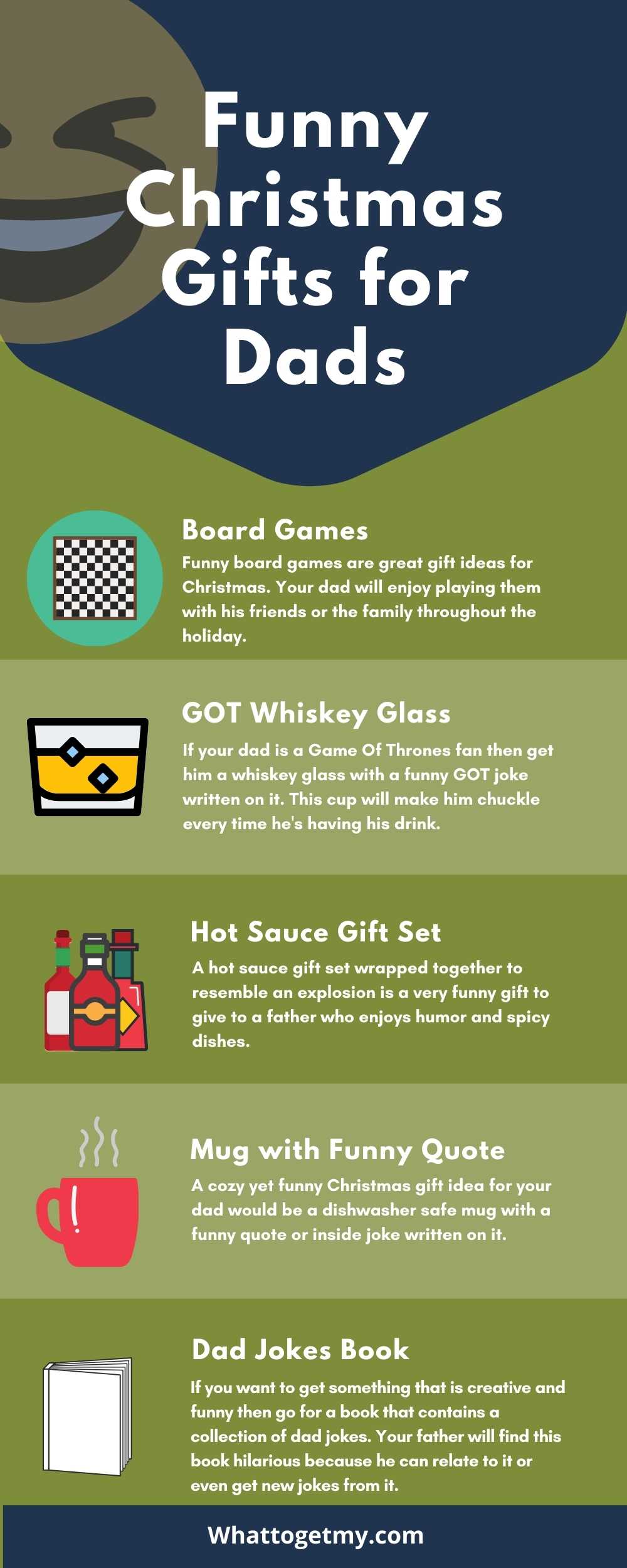 Source Link: https://whattogetmy.com/funny-christmas-gifts-for-dads/
Hamilton Beach Dual Breakfast Sandwich Maker
Most dads enjoy spending some extra time in the kitchen when preparing breakfast. It's their morning routine that has to be perfect. If your dad fits into this category, a sandwich maker would be an excellent gift for him! This Christmas gift is not so funny, but it's fun to have it around, and your dad will be very enthusiastic about it. You'll definitely make him smile and keep him happy for upcoming mornings in his life!
Hamilton Sandwich Maker is probably the top choice sandwich maker one in the entire market. It comes fully assembled, and you can use it straight from the box. The device is incredibly fast, it prepares sandwiches within 5 minutes in total! The thing that will probably make your dad even happier is a dual pan that allows preparing two sandwiches at once. Cool, right? The device has a countdown timer with an audible sound to let you know when the meal is ready. It's also easy to clean, and the removable parts are dishwasher safe.
Hamilton Sandwich Maker is perfect for quick on-the-go meals when you want a perfect breakfast yet don't have enough time to prepare it. The device works quickly to make the best out of the most important meal of the day. Every dad will enjoy having it in his kitchen!
Thoughtfully Gifts, The Good Hurt Fuego: A Hot Sauce Gift Set for Hot Sauce Lover's
If you want to make your dad laugh, here's a perfect gift for him. The Good Hurt Fuego is a set that includes 7 different sauces. They are wrapped to look like dynamite! Only the bravest dads can make it through, and they'll most certainly appreciate the joke. Besides, they are very tasty and make a great addition to every meal.
If you are searching for funny gifts for men, this is a great choice. Most buyers are very satisfied with the purchase. They get the sauces for Christmas, Father's Day, birthdays, and other occasions. As long as your dad is a foodie, he'll love it!
Integrity Bottles Premium Game of Thrones Whiskey Glass
Every dad likes to take a sip or two of his favorite whiskey or bourbon. Who could blame them? They have such a hard time working all-day-long and raising you! If your dad is one of those who like to relax with a glass of whiskey within hand's reach, getting a funny glass for him is an excellent idea. Actually, this one is not only funny but also very cool! It will make your dad smile and show off among friends. The glass has a print with a phrase from Game of Thrones: "That's what I do, I drink and I know things". The glass is made of high-quality material, and it's dishwasher safe. If your dad is a fan of the TV show, he'll love it!
Buyers all over the market are thrilled with this product. The glass is a perfect gift for any occasion, and it makes every dad look super cool! We heard that many dads got a lot of compliments over it. Additionally, the glass is made of quality materials, so it will last for a long time, and make drinking favorite whiskey more enjoyable.
This Wear Gag Gift Coffee Mug
If your dad is more a coffee lover than a whiskey enthusiast, we recommend a coffee mug for Christmas. Of course, we are not talking about just any kind of mug! It's the one that has a fun print to make your dad laugh. Additionally, the mug is ceramic and perfect for hot drinks. With an 11-ounce capacity and C-handle for easy grip, it will make your dad's favorite morning routine more enjoyable. The print design is lead-free, so you don't have to worry about stains and quote fading. The mug is also microwave and dishwasher safe.
Dads all over the internet are thrilled with this mug. It's perfect for hot drinks, it has a fun print, and proves to be quite durable. Who could ask for more? It's an ideal Christmas gift!
USAOPOLY Monopoly Game of Thrones Board Game
If you run out of fun fathers day ideas, or you are trying to come up with a last-minute Christmas gift idea for your dad we have a new one to recommend. It's another thing for Game of Thrones fans, and it will make them super excited. This is a monopoly game with the theme from a widely known TV show, and it's so fun to play. All pieces are customized in the mentioned theme, from tokens to cards and rules. How great is that? An entire family gets to play it for Christmas!
Without a doubt, your dad will have so much fun while playing this game. Actually, the entire family will enjoy it, which makes it a perfect Christmas gift! Just be aware that family members will probably fight over the dire wolf. Also, no whiskey is recommended during the game, unless you're a Targaryen, of course!
GoSports Coinshot Mini Tabletop Cornhole Game Set
Those who are on a tight budget and searching for things under the entry funny dad gifts amazon can finally take a pause! We have a perfect little game that is inexpensive, amusing, and ideal for every occasion.
Mini Tabletop Cornhole Game Set is a super fun game. It's perfect for all ages, especially for dads who appreciate a good sense of humor. The set includes 2 mini boards and 16 coins, so it can be played in 2 and 4 players. The boards are made of fine wood and the coins are powder-coated for more durability. Also, the pieces come in a sturdy storage box, so they are easy to transport and store. Your dad will be able to take the game with him wherever he goes!
People all over the market are buying this little game for their children, friends, and family. Some of them find it too small, but all of them agree that the game is incredibly fun to play! If you want to find more similar ideas for inexpensive gifts, you can take a peek at our article Gifts for Men Under 1000.
FEATHERHEAD Bontip Unisex Washable Dust Mop Slippers
Do you often hear your mom yelling at your dad to clean more? Of course, that never happens, and your dad always comes up with some jokes about the situation. Now you get to make a joke about him with mop slippers! Yes, you read that right. People actually invented mop slippers for easy dusting, and they are extraordinary!
These mop flippers are stretchy and easy to put on. They fit over socks and shoes, so you can wear them anytime and clean floors while walking around. Crazy, right? The material is soft, flexible, and warm. It makes the slippers comfortable, so people wear them even when they're not cleaning. The package includes 4 pairs of slippers in 4 different colors. It's a perfect funny but thoughtful Christmas gift for your dad! For more ideas, take a look at What to Get a Dad for Christmas Who Has Everything.
Although most buyers agree that these mop slippers are not quite efficient for cleaning floors, they all find them fun and comfortable to wear. Besides, they'll make your parents laugh, so they are totally worth the money. Therefore, if you want to make a joke for Christmas, you should definitely get a pack of these mop slippers for your dad!
Dad Jokes: Terribly Good Dad Jokes
So, What To Get a Man Who Wants Nothing? If your dad is one of those men that have everything and don't ask for gifts, you have to come up with some funny DIY gifts for dad. Or you can get him this hilarious book with collected dad jokes!
Yes, you read that right! This is a book that contains a lot of those jokes your dad probably uses every day. Some of them are hilarious and others are terrible, which causes even more laugh! Every dad will enjoy having this book.
The book is incredibly fun and a great gift for every occasion. You can get it for Christmas, birthdays, retirement, and other occasions. We recommend it as a gift but be careful! Your dad will probably want to read it out loud. He might even text you the jokes. Therefore, you're buying it at your own risk!
Other Things to Consider
We gave you some ideas about the funny Christmas gifts for dads. Now it's up to you to choose the one that will make your dad laugh! Don't worry about whether he'll like a funny gift or not. Humor is something that is in every dad's DNA. They'll always appreciate a good joke. Besides, you probably got him so many useful gifts for Christmas over the years, so it's time to make things different this year! Now, if you're worried that he won't find your gift funny, we advise you not to stress about it. Just think about the things that he enjoys and the jokes he makes every day. You can't go wrong no matter which funny gift you choose – you are his child after all!
Frequently asked questions
Are these gifts appropriate to be given to a mom too?
It depends on the sense of humor and interest your mom has, but the gifts can definitely be given to your mom too because they are not gender-based.
Can you Mix and match different hot sauce Feugeos to make your personalized collection?
Unfortunately no, they sell their sauces as a gift pack that can not be customized according to customer's flavors preferences.
Conclusion
Hopefully, our guide saved you some time and effort in the search for the best gift. We tried to include only the most popular and the best-rated products that would make perfect funny Christmas gifts for dads.
Get This and So Many More Free Gifts on Our New Marketplace, Spark Resort!
ESTIMATED TIME DESIGNING AND UPLOADING THIS ARTICLE
ESTIMATED TIME RESEARCHING AND WRITING THIS ARTICLE
Try our AMAZING GIFT FINDER TOOL! Find GIFTS with 1 CLICK!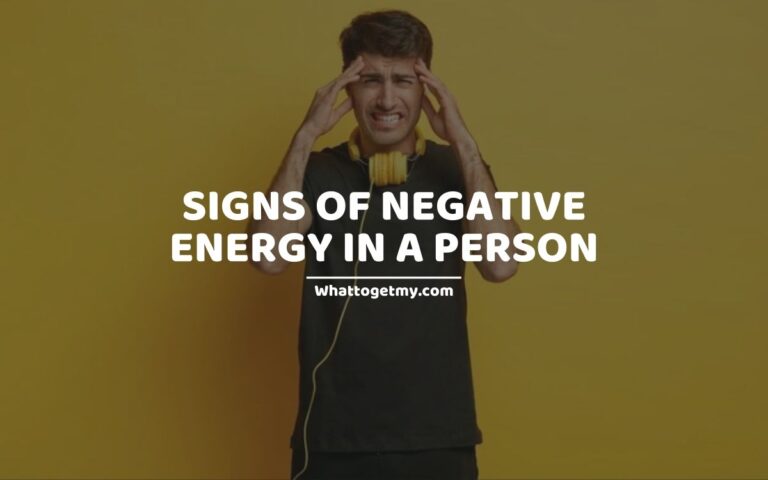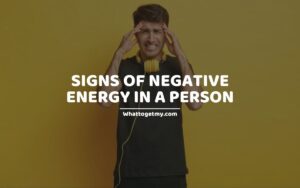 13 Signs of Negative Energy in a Person
13 Signs of Negative Energy in a Person WhatToGetMy Instructional Article Can energy be negative? While there isn't as yet a scientific explanation for negative and toxic energy, there is such a thing as negative energy and this article will be unpacking everything you need
Read More »