Want some cheap Christmas gifts that look expensive without having to go to the local Costco? Thanks to the Internet, there has never been a better time for people on a budget, or even the frugal among us, to do some Christmas shopping that doesn't feel cheap. It turns out there are hidden gems in your favorite online store – Amazon – that your recipient will swear must have cost at least a few hundred dollars.
It's Christmas, Time to Pull Out All the Stops!
You can stop taking out that extra credit card to help you with Christmas shopping and instead go through our list of gifts that make you seem like royalty. And we're not talking about Monopoly-money rich either. We're talking about gifts that will make the giftee step out to see where you packed the Ferrari.
And since Christmas is the time when family and friends come together to celebrate another year they got to spend together, share meals, and light-hearted moments, it's the perfect opportunity to give thoughtful gifts that look more expensive.
Why People Prefer Expensive-Looking Things
But that begs the question, why is it people prefer expensive-looking presents on holidays? Is there no truth to the adage "it's the thought that counts?"
Well, according to psychologists, people attach a stigma to things that look cheap. And it's all the society's fault. Over countless years, we've been groomed by society to associate price with the value of an item.
The lower the price, the lower the value we attach to an item.
Case in point, when presented with the option of choosing between a practical but cheaper item, and an expensive but impractical item, people are more likely to go for the impractical item.
Marketers have known this for quite a while. That's why you'll often see expensive items placed next to standard ones. It's all a psychological game that preys on your innate association with price and value.
And this should matter to you when giving out Christmas presents. More often than not, you'll not be the only one giving them a present. Yours will be among a dozen of more presents that will be valued side-by-side. The more expensive your gift appears, the more value the giftee assigns to it.
A Couple of Things You Need to Know About Expensive Gifting
But before you go out of your way and get your boyfriend a really expensive gaming rig because that's the most expensive gift for PC gamer boyfriend you can get for Christmas, there are a couple of things you need to know about expensive gifts.
#1: Spending More Money on Gifts Doesn't Equate to More Memorable Gifts
If your sole reason for buying expensive gifts is to get more love from the recipient, you might want to hold off splurging on a gift.
If the recipient knows you love them, expensive gifts aren't really necessary. In fact, they create mixed feelings in the giftee who might feel the money for the gift could have been spent on something more practical.
Let's take an example of a husband who's always getting his wife expensive gifts for Christmas. Think expensive jewelry and that sort of thing. While the while will look forward to every Christmas holiday, she'll also be thinking that the money could have been better used for remodelling the house or even adding a backyard pool for the kids. Simple gifts would have made her happy, making inexpensive gifts that look expensive, more practical and even more meaningful.
That's a bit counterintuitive, especially when you consider what this study found out. Researchers back in 2014 concluded that when people want to show how much someone means to them, they don't want to come out like cheapskates. It feels wrong to cut costs when shopping for a loved one's gift. That's why they go for high-ticket items to show that the purchase was made in love.
No price stands in the way of sentimental buys (so long as the money's there) even though it's not a must to spend big on a loved one.
#2: High-Ticket Christmas Gifts Might Strain Your Relationships
When you build expectations with a tradition of dishing out pricey Christmas gifts, you'll be straining your relationships. That's not the only problem that expensive gifts create.
When you're one of the few family members –or friends- who give out expensive gifts, you create a rift in those relationships. Case in point, that uncle who gives lavish gifts to their favorite nephew might offend other relatives who don't have the financial muscle to buy expensive presents.
#3: Gifting Expensive Items Might Ruin Your Finances
People that can't afford to throw big money on pricey gifts out themselves at risk of future financial difficulties after Christmas.
Breaking the bank to get your boyfriend the latest MacBook Pro because it looks like the best expensive gifts for boyfriends birthday while you're on a $200 weekly salary may mean having to explain to the landlord why you're late on rent.
If buying an expensive gift is not affordable, don't imagine how your boyfriend would feel knowing that it's the expensive gift you got him for his birthday or Christmas that led to you getting evicted. They'd feel guilty, and that gift would be nothing more than a bad memory. And that's not the kind of memories you're going for on Christmas.
That's the downside of gifting expensive items on Christmas, or on just any other holiday or occasion. But since people still prefer stuff that looks expensive, you'll have to find a way to get cheap gifts that look expensive. And before you start taking out your crafts bag from the garage thinking this is one of those DIY guides, we're going shopping for these budget-friendly Christmas gifts  on Amazon.
As an Amazon Associate we earn from qualifying purchases. We may earn a small commission for our endorsement, recommendation, testimonial and/or link to any products or services from this website. Thank you, your qualifying purchases help support our work in bringing you real daily gift ideas.
Quick Overview: Top 5 Inexpensive Gifts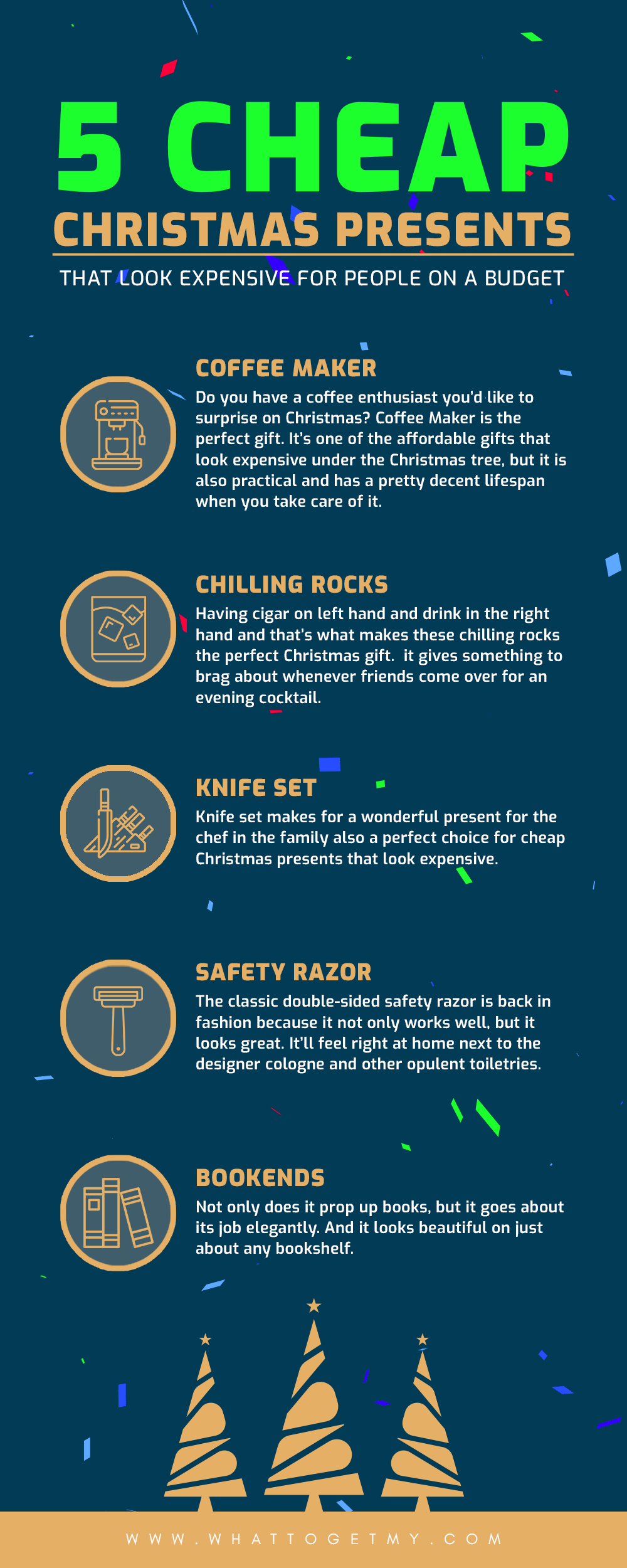 Source Link: https://whattogetmy.com/cheap-christmas-presents-look-expensive/
1. Bialetti 06800 Moka Stove Top Coffee Maker
Do you have a coffee enthusiast you'd like to surprise on Christmas? The Bialetti 06800 Moka Stove Top Coffee Maker is the perfect gift. There are a few reasons why this coffee maker makes the perfect gift. First, it looks like it's worth a whole lot more than the $39.99 list price. The polished, silver aluminum body molded into the classic Bialetti octagonal shape makes this percolator look right at home in a gourmet kitchen, right next to a Meneghini Arredamenti refrigerator.
The coffee pot doesn't just look expensive. There are lots of other features that have made it a best seller on Amazon:
It Looks Expensive but Makes Your Coffee Habit Less Expensive
The coffee pot makes a mean cup of mocha so, you don't have to spend $5 on every cup. While you can't make real espresso on it because it doesn't generate the pressure required, customers say it is the next best thing. According to people who bought the Bialetti percolator it plays the part of an espresso machine perfectly. Most of them said they wouldn't dream of spending $150+ on an espresso machine while they got this coffee pot.
Easy to Use and Clean
Unlike higher-priced coffee pots, the Bialetti percolator is easy to use and comes with minimal movable parts. To brew a perfect cup of coffee, all you need to do is fill the lower chambers of the pot with water till it reaches just below the valve. Then add your favorite coffee ground making sure it doesn't get on the edges, sit it on a right-size burner and remove it from the stove when the top is full of coffee. Make sure you stir the upper chamber with a small spoon to get the optimal coffee flavor.
Not only will the Bialetti be one of the affordable gifts that look expensive under that special someone's Christmas tree, but it is also practical and has a pretty decent lifespan when you take care of it.
2. 8 Titanium Gold Plated Stainless Steel Chilling Rocks
Surprising that gentleman in your life turns out to be less expensive than you thought with these whiskey stones. And if you thought whiskey stones aren't the ideal gift, then picture that gentleman with an aristocratic aura seated on his favorite chair after a long day's work. He has a cigar in his left hand and a drink in his right hand, most likely a pour of whiskey.
And that's what makes these whiskey stones the perfect Christmas gift for him. It is a practical gift that he'll use almost daily. Plus, it gives him something to brag about whenever his friends come over for an evening cocktail because:
Handcrafted Wooden Gift Box
The set of 8 titanium gold plated stainless steel rocks are encased in a handmade wooden box. The aristocrat in your friend wants something classy, something that you can't pick off the shelf. A handcrafted box for his chilling rocks is just what he's he needs. The box is so impressive, that most customers who bought this product said they bought it for just that reason. That's before they opened it and marveled at the chilling rocks.
Gold Plated Chilling Rocks Made From Good-Grade Aluminum
More often than not, your friend who enjoys the finer things in life likes to know that whatever he's putting in his body or drinks is of top-notch quality. These gold plated chilling rocks are made from food grade, odorless, and tasteless stainless steel approved by the FDA. They'll never mutate the taste of their favorite whiskey or wine.
No More Diluting Whiskey with Water
There's no escaping the fact that every time you use ice cubes in your favorite drink, you're ruining it. At times you just want to enjoy a glass of Scotch whiskey straight up neat. These chilling rocks don't add water to your favorite drink meaning, you get to enjoy every pour just the way you like it.
Did we mention it costs less than $40? That's right for the cost of 3 large pizzas you can get to gift this impressive bar accessory to your classy buddy. He'll never forget the gesture. And who knows? You might get invited over every time he plans on enjoying that rare whiskey.
3. Chicago Cutlery Insignia Steel Knife Set
This 18 piece knife set makes for a wonderful present for the chef in the family. The set includes a peeler, a deboner, a serrated bread knife, a parer, a slicer, a shear, and of course, a chef's knife. The recipient of this gift never has to make due with a knife less fit for the job because with this set. For about $62, you can get the knife set gift wrapped and ready to surprise that special someone in your life.
Here are a couple of things that make Chicago Cutlery Insignia knife set popular:
Forged Design
The forged design of the knife set increases its weight and balance. Handling one of these knives is not only easy, but you also get to the precision needed for specialty cooks.
Taper Grind Edge Technology
The patented Taper Grind Edge technology allows for optimized edge sharpness that comes back with every re-sharpening without wearing the carbon stainless steel forge down.
Comes With a Forged Bolster
The forged bolster on each blade keeps you from nicking your fingers by making it extremely to accidentally run your fingers down the blade.
While you get a warranty with your purchase, what makes this knife set a perfect choice for cheap Christmas presents that look expensive is that it looks awesome on your countertop and a lot less expensive than alternatives with the same quality. Just remember dishwashers and knives never go together.
4. MERKUR Classic 2-Piece Double Edge Safety Razor
Do you have a hirsute gentleman on your Christmas gift list? Well, this is the perfect gift. The classic double-sided safety razor is back in fashion because it not only works well, but it looks great. That's why this razor from MERKUR fits into that gentleman's bathroom closet perfectly. But more importantly, it'll feel right at home next to the designer cologne and other opulent toiletries, even though it costs south of $45.
5. Chris W. Wooden Antique Book-Like Bookends
That bookworm on your Christmas gift list will love these antique bookends. Not only does it prop up books, but it goes about its job elegantly. And it looks beautiful on just about any bookshelf. The gorgeous design brings out the bibliophile in even the most casual reader, so you don't have to weed out the nerds on your gift list. The best news? They cost less than $35.
Here are a couple of more reasons why the Chris W. Wooden Antique Book-Like bookends make for the perfect Christmas gift:
You'll want to get it gift-wrapped before presenting to build up excitement in the recipient. If you remember to hide the price tag, they'll swear the bookends must have cost at least $50.
Frequently asked Questions
1. What can I get if I can't afford the gifts mentioned above, or want to buy gifts in bulk?
If you want to buy affordable presents for your co-workers or people in your class, you can go for cute ornaments, key chains, frames or anything that is sentimental and not cheap looking at the same time.
2. Are DIY gifts acceptable to be given as Christmas presents?
It depends on who you are giving the gift to, and how good you are at arts and crafts. Usually, it is recommended to stray away from DIY gifts because it can come off as cheap and tacky but if you have the needed skills or you know the person will cherish the gift, then you should go for it.
Conclusion
There you have it. 5 cheap but thoughtful Christmas gifts that look expensive you'll be proud to give. More than that, you'll get to give someone a gift that's valuable and practical without coming off as a showoff. What are you planning on giving your family and friends this Christmas? Share your ideas of the best inexpensive xmas gifts in the comments. We'd love to hear what the surprises you have lined up!
ESTIMATED TIME DESIGNING AND UPLOADING THIS ARTICLE
ESTIMATED TIME RESEARCHING AND WRITING THIS ARTICLE
Try our AMAZING GIFT FINDER TOOL! Find GIFTS with 1 CLICK!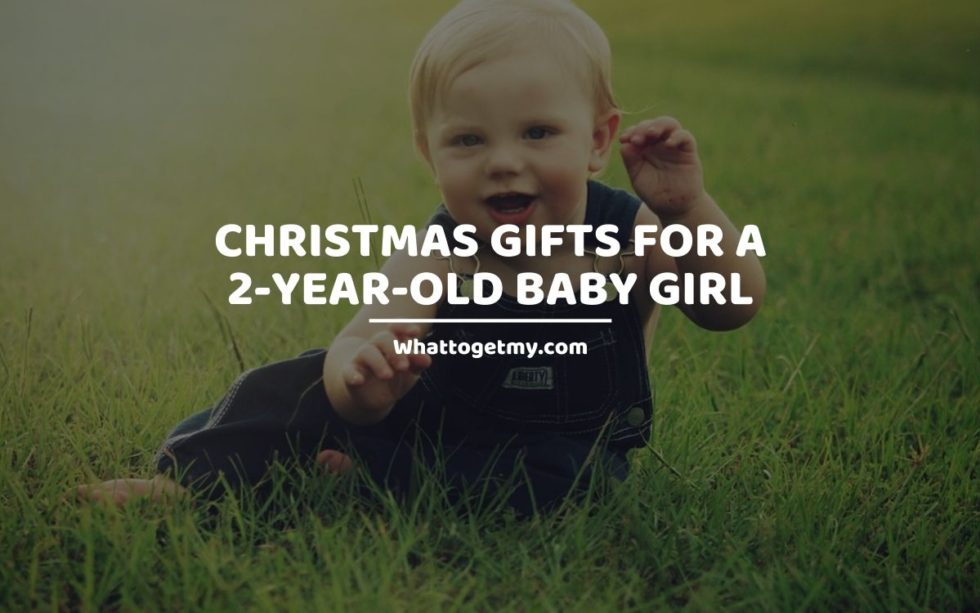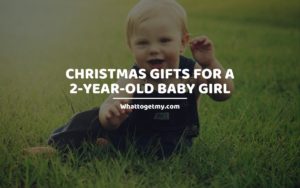 Christmas Gifts for a 2-Year-Old Baby Girl
Is your little girl already two years old? Time passes so fast! She's already becoming a toddler who wants to know everything about the world. Two's have a difficult reputation, but they are the most beautiful period in the child's development. Toddlers are curious and
Read More »