Girls are complex beings with many facets to them. It can be tough to figure out what to get a girl for her birthday, Christmas, or any other special occasion. But don't worry, we've got you covered! Here are some great gift ideas for girls of all ages.
1. Spa Day
A girl can never have too many spa treatments! If she has a favorite spa or salon, give them a gift card so they can treat themselves to a manicure, pedicure, facial, etc. Or a gift card to a local spa or salon would be a great choice too!
2. Clothes and Accessories 
Whether she likes trendy new fashion pieces or classic accessories, she will love to receive a new outfit or some cute jewelry as a gift! Brands like Nordstrom, Fashion Nova, and Forever 21 always have a great selection of clothing and accessories at really affordable prices!
3. Luxury Hamper
This is a great gift option for the girlies that like quality stuff. If she likes gourmet dishes, you can get her this Connoisseur Gourmet Gift Basket that has a little bit of everything. 
Beauty products or anything else in the luxury hamper category would work just as well! There are so many different companies that sell luxury hampers these days – it really depends on your specific tastes and budget. You can get a wide range of luxury hampers online or in specialty stores.
4."Best Friend" Gift Basket 
A best friend gift basket is such a fun and thoughtful idea for any bestie! You can fill it with various fun and girly items for her to enjoy (e.g.makeup, scented candles, candies, and other small gifts). Also, consider getting a personalized "bestfriend" mug to add to the basket to make it extra special!
Here are some of our best picks from Amazon.
5. Best Friend Letter
This gift is super fun and sentimental! Write her a heartfelt letter thanking her for being your closest friend and telling her how much you appreciate everything she does for you. Then frame the letter and give it to her as a special gift!
6. Blanket
Another cozy gift idea is a blanket! Blankets are a cozy gift and something your friend can always use! Consider getting a fleece blanket or a Sherpa blanket for her so she can snuggle up on the couch when she's cold! 
Check out this cool Sloth wearable hooded blanket for adults and kids. It's a cozy plush Flannel Fleece Throw & Sherpa Hoodie to engulf them in that warm hug whenever they need it.
7. Streaming platform subscription
She likes music but not too often?  Well get her a subscription to a streaming service like Spotify Premium so that she can listen to her favorite music whenever she wants! Subscription services like these offer a lot of perks like offline music, playlists, and unlimited music downloads.
8. Mighty Vibe 
This little music storage device can clip right onto your daughter's shirt so she can play her downloaded Spotify and Amazon Music playlists on the go! It can hold up to 10 hours of songs and is lightweight and waterproof, so she'll never lose or damage it! 
If she's not into music you can also buy her Mighty Books too! These little books are super convenient and they can store hundreds of books on her device so she can read anytime and anywhere 
9. Bose Portable Speaker
The Bose Portable Smart Speaker is also a great gift for your daughter, and she can sync it to her laptop or tablet, so she always has access to it! It has a rechargeable battery, giving her the freedom to use it wherever she is. It also comes with the Bose Connect app, so she can use it to play music directly from her phone and even access thousands of free music from it!
10. Skincare and cosmetics
Give her a subscription to Birchbox
Get a monthly box of beauty and skincare products delivered to her home each month! It's such a great gift idea because she'll receive lots of goodies that she'll enjoy every month – plus, it's a gift that keeps on giving throughout the year!
Birchbox launched a digital magazine called Birchbox Magazine, which provides free content related to beauty and skincare. Each month the magazine features articles on topics such as fitness, style, travel, and much more! To subscribe and get immediate access to the magazine's latest issue, visit birchbox.com/magazine!
Get a makeup kit from Sephora
Is she obsessed with makeup? Why not get her new makeup and cosmetics? Check Sephora's beauty and skincare product selection to find something she'll love! (But don't buy too much, or you'll look like a makeup hoarder!)
11. Health and wellness gifts
Gym membership
If you want to give her a gift that she can use all year long, why not buy a gym membership? Giving the gift of health is always a great present idea.
What makes this such a great gift is that she can get into shape no matter what her schedule looks like. If she has a long day at work and can't make it to the gym later that night, she can just go on her lunch break! Or she could even do it during her commute to and from work by going for a run outside!
Get her a cute gym outfit
If you don't want to give her a gym membership, you can always get her a new outfit to wear to the gym. or a package of healthy snacks to take with her on the go!
A great gift idea for a girl who likes to stay stylish is to get a cute pair of sneakers or a fashionable sports bra! 
Both will make any workout a bit more fun and comfortable!
Gym bag
Another gift idea is to get her a
sports gym bag with a wet pocket and a shoe compartment
. so she can carry all of her gym gear in style! It's a great size for carrying all your essentials to the gym so that you can get your workout done and still have plenty of room left over for your other belongings!
If you aren't sure what kind of gift to give, ask one of her friends what she would like as a gift– that way, you can be sure that the gift you give her is something that she will actually use. 
12. Gift baskets
Another great way to give a thoughtful gift is to put together a gift basket for her filled with all of the things she loves — things like her favorite snacks, beauty products, a new book to read, movie tickets, concert tickets, or anything else that she might enjoy!
Don't forget to ask her how she likes her coffee when you get her a gift card so that she can pick out her favorite brand of coffee and enjoy a cup or two whenever you are together.
Special romantic gift ideas for a girlfriend



13. Dinner at her favorite restaurant
For a gift that's a bit more romantic, you might want to take her out to a nice dinner at a restaurant you both love! To make it extra special, order a bottle is champagne and have some chocolates for dessert!
14. Monthly wine subscription
You can also give her a monthly
wine subscription through Winc
, so she'll always have the perfect bottle of wine on hand whenever she wants to enjoy it! Or, if she's more of a beer drinker, you can sign up for a membership at a beer of the month club like BeerMoM Club and have new and exciting beers shipped to her every month!
15. Home massage gift card
A girl's life revolves around being comfortable, looking good, and having fun –so why not give her the gift of comfort? You can get her a gift certificate for an at-home massage service, so she can take some time for herself and get a relaxing massage in the comfort of her own home! You can also get her a gift card for a manicure or pedicure so that she'll always look and feel her best!
16. A perfume set
A good scent can improve her mood as well as make her feel sexy and desirable. You want to get your girl a perfume set that will have her thinking about you every time she wears it and what's better than the
Reb'l fleur by Rihanna
gift set?
17. A home-spa gift basket
Help her soothe and diffuse her stress with a luxurious home spa treatment. This gift set is great because it shows your girlfriend that you care about her well-being and comfort and that you pay attention to her stressful situations. Guaranteed, this gift set will give her all the good feels.
The 13-piece bath and body set white rose and jasmine scent from Amazon is our top pick for its value for money and the scent is to die for!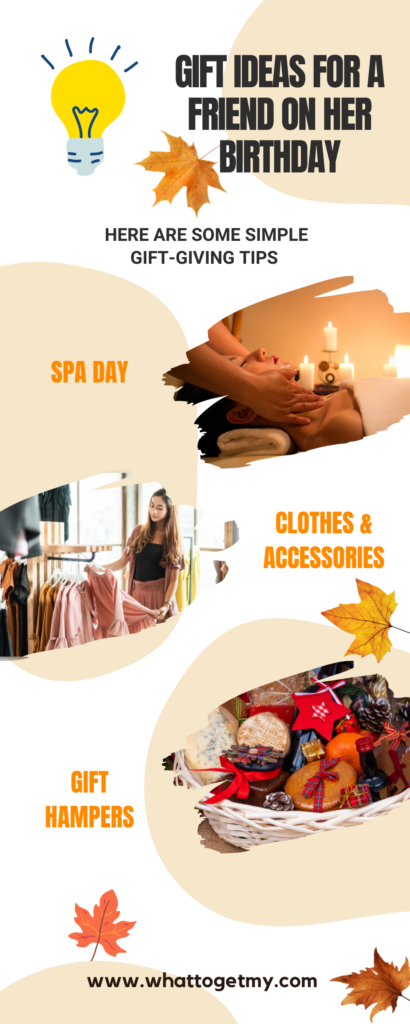 Gift Ideas for Girls -Birthday Gifts for Teenage Girls (14+) 
If you're looking for ideas for girls' birthday gifts, here are some great options that will keep her happy all year long! 
18. A gift card to her favorite store
You can buy her a gift card to her favorite store so she can pick out some new clothes and shoes whenever she needs them! 
Or you can get her a gift card for some sweet treats at an ice cream shop where she can indulge in her favorite flavors whenever she wants!
19. A new video game
Another fun idea for her birthday gifts is to get her a new video game that she can play whenever she wants — she can play alone, play it with friends, and even go online to compete with other gamers from around the world! Whatever games she decides to play, she will have tons of fun for hours on end!
20. Get her A goofy gag gift if she likes it
If you're looking for a gift for a girl in your group of friends, you may want to get her a fun gag gift that will make everyone laugh and scream simultaneously! You can get her a whoopee cushion or a fart machine that is guaranteed to make people laugh when she uses it – just be sure to warn her about the first few times she uses it so that everyone can have a good laugh!
21. Clothes and accessories
Today's girls care more than ever about how they look and how they present themselves to the world, which is why many young girls are experimenting more with fashion than ever before. Why not surprise her with a cute outfit or pair of earrings as a fun birthday present? 
She will love how her new fashion accessories make her feel and will also remind her how much you care on her special day! Teenagers today are so used to spending hours on the computer and social media that they don't get enough time to spend with their friends in person.
22. Tickets to her favorite boyband (if you can afford it!)
A fun way to remind your teenage best friend of the importance of quality time is that you can surprise her with tickets to a local concert or show so that she can spend a night out on the town with you and her other friends without having to worry about anything else!
23. Hiking gear
Even teenagers who like to spend their free time outdoors will appreciate a new pair of hiking shoes and a nice backpack so they can enjoy the great outdoors without worrying about their clothing getting ruined or getting lost along the way!
Teenage girls are very competitive by nature and are always looking for new ways to one-up their friends and win all of the best prizes in school. For this reason, you may be looking for the perfect gift for your teenage daughter this year that will remind her of her success and inspire her to work harder than ever!
24. A brand new smartphone
What could be better than giving your daughter a brand new smartphone to replace her old one that is slowing down with age? It will allow her to stay in touch with her friends on social media all throughout the day, and she will be able to carry all of her favorite apps right in her pocket for easy access whenever she needs them! New technology can be very expensive, and it can be difficult to find the right gift for a teenage girl who has everything, but you'll find that this gift will be one that she will truly appreciate for many years to come!
Cheap or expensive? What should I get her?
How cheap or expensive a gift you want to get for the girl in your life depends on your pockets. While most girls won't care much about the price tag attached to the gift you get her, rather the sentimentality behind it, it's good to know her preferences so you can choose a gift accordingly. 
Strictly speaking, you might spend a ton on gifts like perfumes, watches, or a good pair of heels. 
When deciding whether to go cheap or dig a little deeper into your pockets, it's best to consider the quality of the item or service you're getting, but don't push yourself too much.
Conclusion
Girls can be hard to shop for, especially if you are buying a gift for a teen girl. In this blog post, we have listed some gift ideas for girls of all ages. We have even included gift ideas for birthdays, Christmas, and other special occasions. We hope this blog post can help you find a great gift idea for your daughter, sister, niece, or any other special girl in your life.
ESTIMATED TIME DESIGNING AND UPLOADING THIS ARTICLE
ESTIMATED TIME RESEARCHING AND WRITING THIS ARTICLE
Try our AMAZING GIFT FINDER TOOL! Find GIFTS with 1 CLICK!
Try our AMAZING GIFT FINDER TOOL! Find GIFTS with 1 CLICK!
Try our AMAZING GIFT FINDER TOOL! Find GIFTS with 1 CLICK!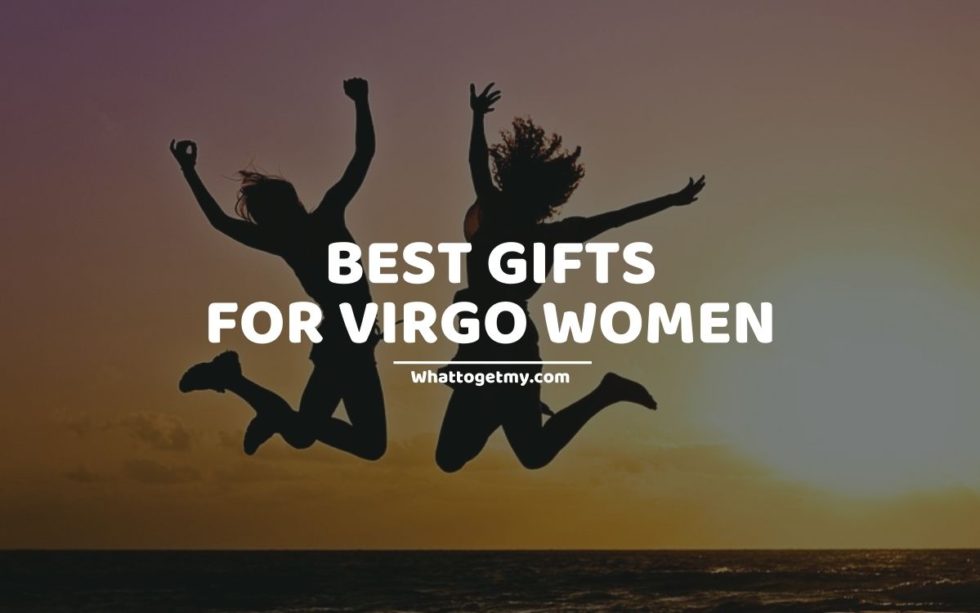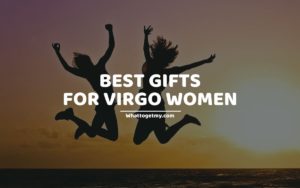 The best gift for a Virgo woman is the one that reminds her of her place in the universe. To be acceptable, it must be given in true acknowledgement and praise for her many achievements. Although Virgos can be honest, down to earth, and appreciative,
Read More »