Shopping for hikers is not easy, not even for the casual ones. You have to think about so many things, including personal preferences and style. Don't think for even a second that hikers don't like to show off with their gear! They like to be stylish, so matching clothes and accessories is a must. Still, this shouldn't worry you too much. There's one thing that could ease your search for the best gift, along with our detailed research and recommendations.
The thing is, casual hikers make the best from their gear from some new and some old stuff. They often don't have the luxury to buy all new things, so they have to compromise. If they get a new shiny pair of boots, then the backpack remains old. There's your chance! You can take a look at your hiker's gear and see what's missing and what needs improvement. Then you'll be able to pick a perfect gift and truly surprise him or her! Of course, we are also here for you. Our selection of gifts for casual hikers will save you quite some effort and free time when choosing the proper gear.
As an Amazon Associate we earn from qualifying purchases. We may earn a small commission for our endorsement, recommendation, testimonial and/or link to any products or services from this website. Thank you, your qualifying purchases help support our work in bringing you real daily gift ideas.
Quick Overview: Gifts for Casual Hikers
Garmin GPSMAP for Safe Hiking
One of the best gifts for hikers is a Garmin GPSMAP. It's a handy little device that will keep your loved one safe during every adventure in nature. Garmin GPSMAP is a device that he or she can use for navigating at every given moment. It's rather convenient and ergonomically designed. Of course, what probably interests you the most is its accuracy. We are glad to inform you that Garmin has high-sensitivity GPS and GLONASS receiver. It has a 3-axis compass with barometric altimeter, preloaded maps, and comes with a 1-year subscription for BirdsEye Satellite Imagery.
Now, when it comes to overall performance, we are quite impressed. The device features a color display that is easy to read in any environment and weather condition. You have an option to switch between a NiMH battery and two AA batteries. The NiMH one runs continuously up to 16 hours. The device even has smart notifications and pairs up with extra sensors such as a heart rate monitor, a temperature sensor, and more. Cool, right? Also, it comes with an internal memory card of 8GB. It's worth mentioning that the device has a water rating IPX7, which means it's perfect for outdoor purposes.
Garmin GPSMAP is one of the most popular devices from the category. It's reliable, accurate, and easy to use. You can't go wrong with giving it as a gift, considering that every outdoor enthusiast would be super excited to have it in her or his gear. We highly recommend it!
Tracking Routes With Garmin Instinct Watch with GPS
Here comes an ideal gift for your favorite casual hiker! Once again, it comes from a reliable Garmin company. We are talking about a classy watch with a built-in GPS. Tracing locations it's not all it can do, by no means! The watch is designed to withstand the rough environment and daily abuse. The sturdy construction makes it perfect not only for hiking but for all kinds of other sports and occasions. With high shock and water-resistance, there are not many things that can harm this impressive device.
Now, let's cover some tech specs. The device has a built-in 3 axis compass and barometric altimeter. It also comes with multiple global navigation satellite systems. Other than tracking locations, the watch tracks heart rate, physical activity, stress, and much more. It even connects to the smartphone for ultra-easy to use. With the 14 hours in smartwatch mode, 15 in GPS, and up to 40 in saver mode, you don't have to worry about possible shut-offs in dangerous situations.
Garmin watch is also one of the best Gifts for Summer Campers you can find. Actually, it's probably perfect for every single outdoor enthusiast. The watch is just too good to be true, with all those extra features, exceptional performance, and classy design. You might even end up with one for yourself!
RAVPower Solar Charger for Powering Up in the Wild
Here's the thing, every adventurer needs a portable charger to keep all hers or his devices powered up. We think that a solar one is the best option because it never runs at risk of discharge. RAVPower is one of those devices that allows for easy and fast recharges wherever you go. It works on 24W solar technology and proves to be rather efficient. Also, the device is quite compact and easy to carry around. You can even attach it to your backpack while hiking and let it recharge on the daily sun. The device has three USB ports, and all of them are equipped with iSmart technology, which significantly improves the charging process.
The solar charger is an excellent gift for every traveler. In the age of technology, we always need power sources to keep all of our devices at an optimal level. What could do it better in nature than a solar charger? With it, you can go wherever you want and enjoy the benefits of technology.
Wantdo Women's Mountain Jacket for Keeping Hikers Warm
So, your mom is a hiker? Or maybe it's your sister, girlfriend, cousin, or wife? Whoever it is, we have a perfect gift for females. It's a hiking jacket coming from Wantdo, and it's incredibly stylish!
The jacket is made of durable polyester. It's super warm, comfy, and durable. The material is water repellent, which makes the jacket perfect for outdoor activities. That's not all, of course! The material is windproof too. The adjustable cuffs and the removable windproof snap skirt prevent the cold from reaching the body. The part is completely removable, so you can add it or remove it at your need. Additionally, the relaxed-fit style makes it comfortable when it comes to demanding physical activities such as mountain biking, hiking, etc. The jacket has 5 pockets, a removable hood, and a warm fuzzy lining. It offers a standard fit and comes at a reasonable price. Who could ask for more?
From all the hiking gifts for mom, we like this one the most! Of course, you can get your mom whatever you want, but nothing warms the heart like a classy and cozy hiking jacket. Besides, buying a high-quality piece of clothing as a gift never gets old!
Travel Light with Danner Men's Mountain Hiking Boots
You must have heard about Danner's shoes by now! It's one of the most popular brands on the market, especially when it comes to hiking. This time, we have a pair of shoes for those who are looking for Adventurous Gifts for Him. You won't be disappointed!
The shoes feature a suede and full-grain leather. They are waterproof, lightweight, and abrasion-resistant. More importantly, the shoes are incredibly comfortable even during extended use. They are designed for demanding activities such as camping, hiking, and mountain biking. We also love the Vibram Fuga outsole with Megagrip technology that ensures stability on both wet and dry surfaces. All in all, these shoes are one of a kind. Your hiker is going to love them!
When it comes to gift ideas for hikers, you can't go wrong with clothing and footwear, especially if you opt for a brand such as Danner. These shoes are not only incredibly useful and comfortable but also classy. Your hiker will enjoy wearing them on his adventures.
TETON Sports Scout Backpack for Hiking Accessories
Every hiker needs a backpack! Carrying all the hiking gear in regular daily bags is not convenient at all. That's why getting a backpack seems like one of the best hiking gift ideas for casual hikers.
We have to recommend the Teton Sports backpack. It's one of the best selling and most praised accessories on the market. The backpack is unisex and available in three different colors. It's rather spacious, giving a lot of storage space for all the hiking gear and personal essentials. Buyers also love how comfortable it turns out to be, with the added padding in the lumbar area and extra-wide shoulder straps. It also has an adjustable waist belt for more security when on the road. Of course, there are also a lot of pockets for all the little items a hiker might need during his adventures.
We love the Teton Sports backpack. It's one of those items that seem and also prove to be rather impressive. It's well made, durable, and super comfortable. Combined with a spacious inner compartment and lots of pockets, we can't even ask for more!
Stay Hydrated with LifeStraw Go Water Filter Bottle
If you're on a limited budget, yet you want to get something special for a hiker in your life, we recommend the LifeStraw water bottle. It's BPA-free and it filters water while you drink. How great is that? As we mentioned, the bottle is convenient for all kinds of outdoor adventures. It removes bacteria and parasites from your water and ensures you always drink the fresh and healthy liquid. The bottle comes in a variety of stylish colors and designs. You also get to save some money if you buy two of LifeStraw bottles. We say go for it! You can even get one for yourself and enjoy its efficiency on personal adventures.
The LifeStraw water bottle is one of the best Unique Gifts for Someone Who Likes to Travel. You can even put it into the hiking gift basket along with food, liquids, and other essential things for the road. The bottle is stylish, easy to carry around, and quite durable. However, the best thing about it is the fact that it keeps water safe for consumption no matter where you are. That makes it ideal for traveling.
All in One Stanley Shots + Flask Gift Set
Lastly, we have an extraordinary gift set to recommend for all those who want to keep their drinks hot or cold when traveling. Stanely offers an insulated flask, four shot glasses, and a thermos cup. All the items are made of stainless steel, and therefore rather durable. They are not only easy to clean but also rustproof, not to mention the BPA free construction. The bottle and the mug are resistant to leaks too. All in all, the set is perfect for traveling and makes an excellent addition to every hiking gear.
If you wondered what would be the best Gifts for an Outdoorsy Couple, now you have an answer. You can get this set for them, so they can enjoy their favorite drinks no matter where they are!
Conclusion
We hope our list gave you ideas for unique hiking gifts, so you can properly surprise a special someone in your life. We tried to include a variety of products to meet different needs and preferences. You should be able to find just a perfect thing from all our recommendations for gifts for casual hikers. Take your time and get back to our list whenever you need it. We are here to help you with all your gift problems!
ESTIMATED TIME DESIGNING AND UPLOADING THIS ARTICLE
ESTIMATED TIME RESEARCHING AND WRITING THIS ARTICLE
Try our AMAZING GIFT FINDER TOOL! Find GIFTS with 1 CLICK!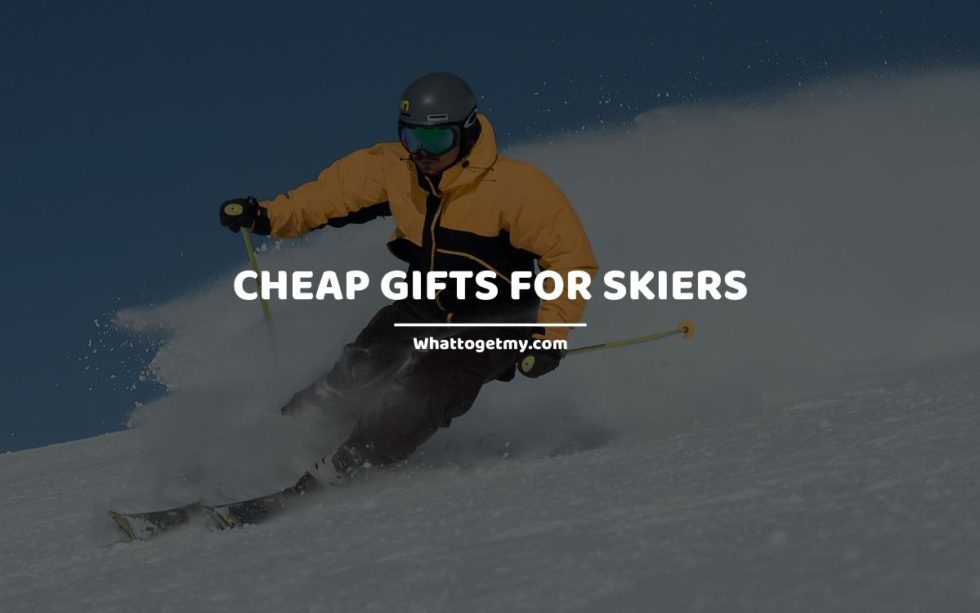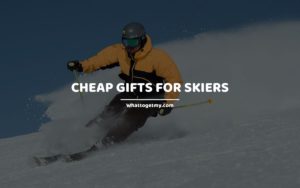 How are you supposed to shop for someone when you don't know anything about his/her hobby? Sure, you know it's a fun activity, but what else? Whether a person enjoys skiing, snowboarding, or any other activity, as long as you don't know enough about the
Read More »