We all have at least one friend in our life who is always longing to strap on skis and hit the slopes. It's all the same with snowboarding! Whoever went snowboarding came back completely thrilled, claiming it's the best activity ever tried. Don't you even dare to ask whether they mastered the skill! "My snowboard loves me", they'll say, "We hit it off naturally!"
Mastered skills or not, your friend has a new hobby, and you're supposed to pick gifts accordingly. However, if you never went snowboarding or you're not into the sport that much, you might have difficulties picking the right stuff. How should you know what snowboard lovers need for their gear? How to know which brands are reliable?
Luckily, you have us to help you out. After hours and hours of research, we composed the following guide containing the best gifts for snowboarders. Don't miss to check them out if you want to make a snowboarder in your life happy!
As an Amazon Associate we earn from qualifying purchases. We may earn a small commission for our endorsement, recommendation, testimonial and/or link to any products or services from this website. Thank you, your qualifying purchases help support our work in bringing you real daily gift ideas.
Quick Overview: Gifts for Snowboard Lovers
Protective Parts of Gear
Stay Safe with Wildhorn Drift Snowboard & Ski Helmet
The most important asset to protect during every outdoor activity is the head! Yes, you can get seriously injured when snowboarding, and you need the proper equipment to prevent that from happening. That's why we recommend Wildhorn Drift Snowboard and Ski Helmet. It will protect the snowboarder's head in case of accidents and also ensure more efficiency.
The helmet fits snugly and proves to be very comfortable. It's lightweight but not at the expense of protection. The low-profile helmet offers better performance when on tracks and feels lighter on the head. The interior is insulated, and the earpads are audio compatible. There's even a ventilation system that prevents uncomfortable sweating and keeps the head cool. Of course, the most important thing is the rugged exterior. The helmet has a sturdy PC shell as well as the inner EPS foam lining that absorbs impacts. It offers a high level of protection in any situation and proves to be very durable. You get to choose the perfect one from three sizes and 11 different colors.
If you are looking for the best gifts to buy for snowboarders, search no more! They all need helmets, and this one is just perfect. Wildhorn offers the highest level of protection and impressive construction. It makes one of the best Gifts for Longboarders too, or any other outdoor enthusiast who needs more protection.
OutdoorMaster Ski Goggles for Superior Eye Protection
When it comes to must-have snowboarding gifts, a pair of goggles is on the top of the list. You can't go snowboarding without the protective eyewear! Goggles are there to prevent dangerous objects and water from reaching your eyes. They also enhance visibility and provide a better riding experience. Now, if you want to get the best pair, we recommend OutdoorMaster Ski Goggles.
These feature a frameless design with large spherical lenses. They don't only ensure clear but a wide view too. You can even buy extra lenses (e.g. night ones) and change them accordingly. Overall, the goggles offer excellent performance and superior comfort. The elastic strap at the back ensures a perfect fit, and you even get to wear your prescription glasses underneath. How cool is that?
It's important to mention that these goggles offer UV400 protection, which is very important because you get exposed to harmful sun rays even during winter. They are also anti-fog coated, which is a crucial feature for all lens types.
These goggles offer incredible protection and superior comfort when snowboarding. Oh, did we mention how stylish they are? Every snowboarder out there would love to have them. You even get to pick a model from 11 different designs.
Athalon Backpack for the Necessary Gear
Don't worry, we have more snowboarding gift ideas up our sleeve! The Athalon bag is actually one of our favorites when it comes to snowboarding gear. It's a spacious backpack that can accommodate a jacket, a helmet, boots, and all other pieces of equipment. What buyers like the most are the two side zippered pockets for boots. They balance the weight and make the load easier. There's also a helmet compartment, a secret pocket, and a few more inner parts for the extra stuff.
Still, the best thing about this backpack is the ergonomic design. The straps are wide and padded, and the lumbar area is reinforced for more comfort on extended use. A snowboarder in your life won't only be able to pack all her/his gear but also transport it around with ease!
Although primarily designed for snow sports, this bag is also one of the best Gifts for Casual Hikers and other outdoor enthusiasts. Who wouldn't want to have such a spacious bag that can accommodate all the necessary gear? It just makes life much easier!
Snowboard Wear
Wantdo Men's Mountain Jacket to Keep Him Warm
Are you looking for snowboarding gifts for your boyfriend? Search no more! The Wantdo Mountain jacket is one of the best you can find on the market. It features a high-quality fabric that is not only warm but water-repellent too. The jacket does a great job of retaining heat and keeping the body warm during winter sports. It also features a relaxed-fit style, which makes it ideal for those with an active lifestyle. The cuffs are elastic and adjustable, and the hood is detachable. Additionally, there are many pockets both inside and outside, for all the possible essentials.
Wantdo is one of the best gifts for snowboard lovers! It's weather-resistant, warm, cozy, and comes in many different covers. Waste no time, get this jacket, and make sure your man stays comfy and warm during winter!
Burton Women's Gore-Tex Mitten to Keep Her Hands from Freezing
From all the Outdoorsy Gifts for Her, we prefer these Burton mittens the most. If you're shopping for a snowboard lover, so will you! There's no way a snowboarder won't need mittens when out there on the cold.
These Burton mittens are made of two-layer fabric and feature Gore warm technology. What does that mean, you may ask? It means that they are made with breathability and warmth in mind. The material doesn't cause sweat, stays dry, and keeps the hands at the right temperature. The mittens are super comfortable and they also look amazing. Burton really made an effort to produce a quality product that will protect the users and last for quite some time.
P.S. There's even a hidden pocket you can use to store a heater for more warmth!
If you want to surprise a snowboard lover, get these mittens. They are warm, comfy, and incredibly stylish. She'll never be cold again, and you'll be a hero!
Tech Gadgets and Other Accessories
DryGuy Boot and Garment Dryer for More Protection Against the Cold
Do you want to get a unique gift for a snowboard lover in your life? Search no more, DryGuy Boot and Garment Dryer is just what you need! It's a device that can dry four garments simultaneously. How great is that? The dryer works fast and has a 3-hour timer. It eliminates bacteria and odors, keeping your gear in the best condition.
The dryer is one of the best gifts for snowboard lovers you can get. It's powerful, efficient, and keeps the gear in excellent condition. You can't go wrong with it!
Stay Tuned with Alta Wireless Helmet Drop-in Headphones
If you're not sure which snowboarding accessories gifts to get, we have a perfect device in mind. Alta Wireless Helmet Drop-in Headphones make an excellent addition to every snowboarder's gear. They allow for listening to favorite songs in the highest sound quality and enjoying snowboarding to the fullest. The crisp sound and the deep bass ensure you have the best music experience on the go. The large digits allow you to switch between songs or make phone calls even with your gloves on. Also, the headphones are designed to fit almost every helmet type, and they stay on no matter what. With the 10 hours playtime, you'll be able to enjoy them during all your activities.
If you're looking for Adventurous Gifts for Him, these headphones definitely make it to the top of the list. Who wouldn't enjoy listening to music while snowboarding or skiing? They just make every activity more fun and enjoyable!
RumbleRoller Foam Roller to Relieve the Pain
Are you looking for cheap gifts for snowboarders? We got you covered! You know how snowboarders don't know when to stop and spend hours and hours out there in the snow? Yes, they probably know that's not smart, but still, who can say no to the favorite hobby?
Snowboarding for many hours can cause muscle tension and spasms. To help a favorite snowboarder in your life with that issue, get her/him a foam roller! The one we have in mind is very efficient in relieving the pain and muscle soreness. Rumble Roller is firm yet flexible, allowing for a deep and relaxing massage. It hits all the right places, bringing relief for many active days to come.
Make sure a snowboard lover in your life stays relaxed and in top form all the time with this foam roller. It's a convenient little item that efficiently relieves muscle pain and soreness. You can't go wrong with giving it as a gift to the outdoor enthusiast. In fact, you'll probably want one for yourself too!
Conclusion
How do you like our suggestions? As you can see, we divided the list into three categories to make things easier for you. This way, you can go to the one that interests you the most and pick the best product straight away. The truth is, you can't go wrong no matter which one you choose. We included only the best gifts for snowboard lovers, the products that are highly rated and appreciated by the buyers. Just don't forget to think about the preferences of that particular snowboarder in your life. Try to figure out what she/he would love the most or what would make the best addition to the gear. With that in mind and our suggestions, you're all set to pick a perfect gift!
ESTIMATED TIME DESIGNING AND UPLOADING THIS ARTICLE
ESTIMATED TIME RESEARCHING AND WRITING THIS ARTICLE
Try our AMAZING GIFT FINDER TOOL! Find GIFTS with 1 CLICK!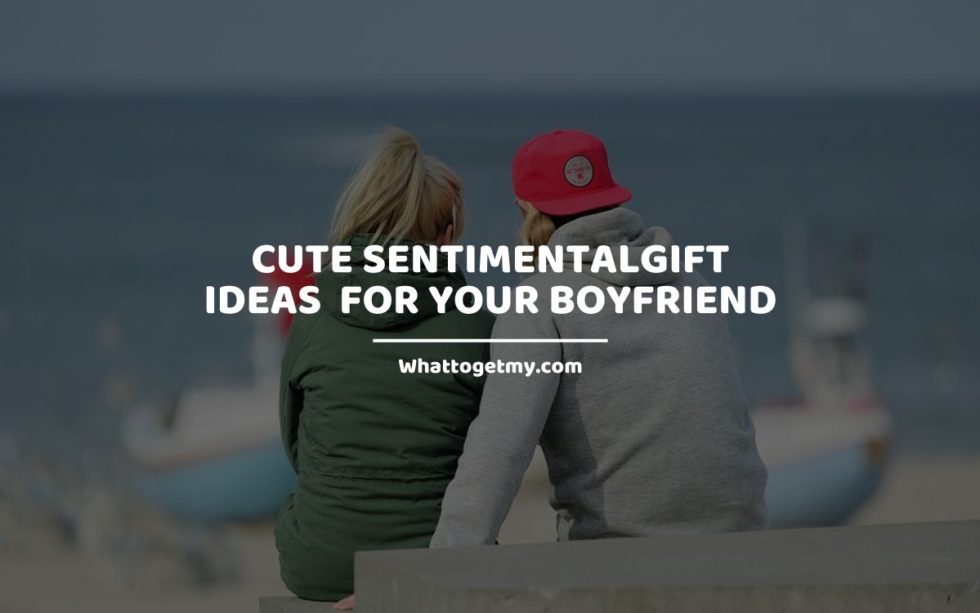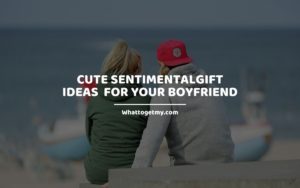 CUTE SENTIMENTAL GIFT IDEAS FOR YOUR BOYFRIEND
CUTE SENTIMENTALGIFT IDEAS FOR YOUR BOYFRIEND WhatToGetMy Instructional Article You have decided not to get your boyfriend the newest gadgets and gizmos as gifts this time around because you feel the whole gift-giving routine of such items have become stale and are usually the type
Read More »