Shopping for coworkers is a challenging task. In most cases, people don't know their colleagues that well, so they have difficulties finding gifts for Christmas, birthdays, and other occasions. Finding going away gifts is even more tiresome. It should be something meaningful and related to future endeavors, but how are you to know what should that be?
Luckily, you have us to help you out. We know how gift shopping could be difficult in general, especially for coworkers and bosses. For that reason, we made thorough market research searching for the proper gifts for your colleagues. We ended up with a list of 7 unique going away gifts for a female coworker. It should help you decide on a particular item and save you some time on research. Hopefully, one of these products will also make your coworker's departure more pleasant.
As an Amazon Associate we earn from qualifying purchases. We may earn a small commission for our endorsement, recommendation, testimonial and/or link to any products or services from this website. Thank you, your qualifying purchases help support our work in bringing you real daily gift ideas.
Quick Overview: Gifts for Female Coworker
Our Gift To You: Find out how to download This Free printable going away card for coworker at the end of this article.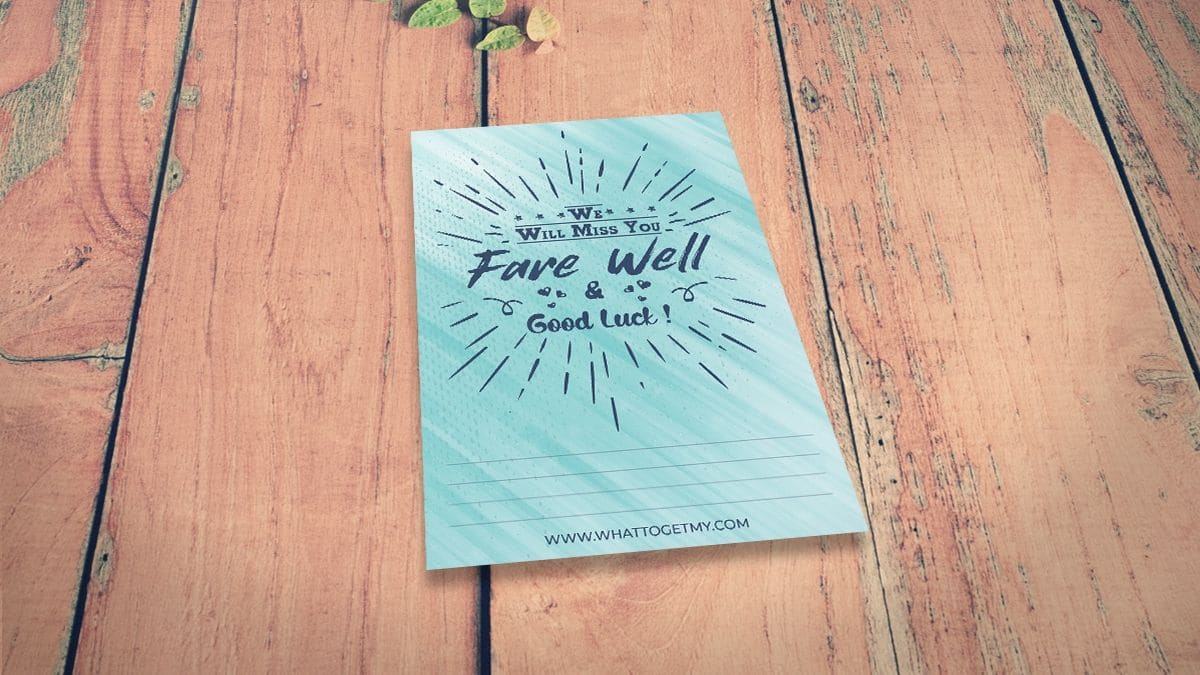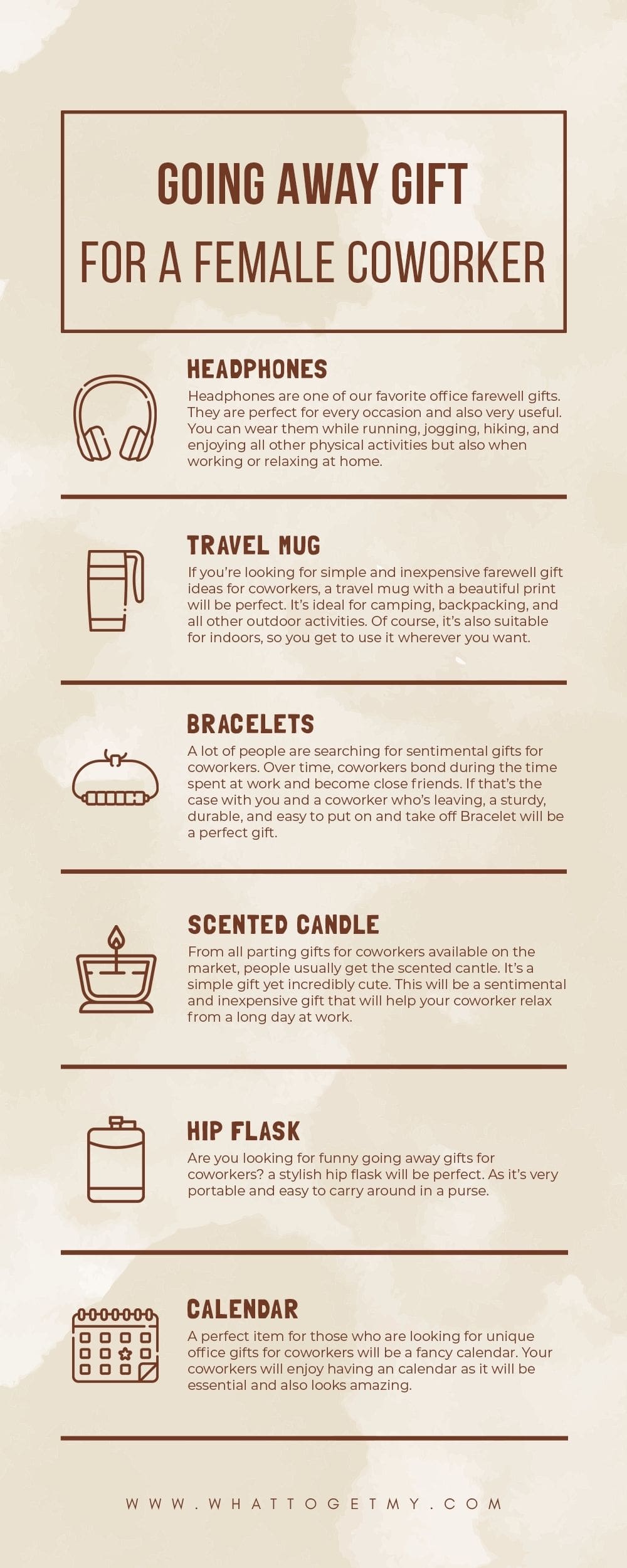 Source Link: https://whattogetmy.com/going-away-gift-for-female-coworker/
Otium Bluetooth Headphones For Every Occasion
Bluetooth headphones are one of our favorite office farewell gifts. They are perfect for every occasion and also very useful. You can wear them while running, jogging, hiking, and enjoying all other physical activities but also when working or relaxing at home. 
The best feature of the Bluetooth headphones is the lack of wires. They are super easy to handle and store because you won't ever experience the annoying wire tangling. Of course, there's also the sound quality. When it comes to Otium headphones, they are quite powerful. They produce clear sound and deep bass without distortions. Additionally, there's a built-in mic with voice notifications. 
These headphones also prove to be quite durable thanks to the powerful battery. They can work for up to 8 hours and charge rather quickly. The controls are user-friendly, the Bluetooth range extends up to 10 ft, and they can be connected to two devices at the same time. As if all of that wasn't enough, the Otium headphones come at an attractive price and a 1-year warranty.
Otium Headphones are a universal gift you can give to anyone and expect nothing less than pure excitement. They are just so practical and convenient for everyday use that there's no way your coworker won't like them. They are also one of the perfect Gifts for Executives That Have Everything.
CozyPhones Sleep Headphones for Hard Working Colleagues
Are you looking for inexpensive gifts for coworkers? Search no more, we have a product that won't only be easy on your pocketbook but also very useful for your coworker.
What we have in mind is a Cozy Phones headband with adjustable earbuds. It's a perfect little item for those who are struggling with a sleep disorder or anyone who needs to get a night of better sleep. The headband is convenient for both adults and kids. It fits tightly, feels comfortable, and it adjusts easily. The built-in headphones have impressive quality, and they are built to last. The package also includes a travel bag, speakers, and a braided cable.
The Cozy Phones headband is a convenient item you can wear anywhere. It's comfortable, easy to adjust, and it will make daily activities more enjoyable. Your coworker is finally going to have a good night's sleep!
Gentlemen's Hardware Travel Mug
If you're looking for simple and inexpensive farewell gift ideas for coworkers, we have one. Whether your colleague already has a mug or not, she'll love this one. It's a travel mug with a beautiful print that says The Adventure Begins. We think it's ideal for camping, backpacking, and all other outdoor activities. Of course, it's also suitable for indoors, so you get to use it wherever you want. The mug is made of quality steel, and it has an enamel finish for extra durability. It's lightweight yet very sturdy, so it will last for quite some time regardless of the outside conditions. Also, the mug is very easy to clean and maintain.
The travel mug is perfect for adventurers who never rest and enjoy spending time on the road. If your coworker is one of them, this might be an excellent gift for her. We also recommend it for those looking for Secret Santa Gift Ideas for Managers.
Organizer with Block Calendar for Tidy Coworkers
We have a perfect item for those who are looking for unique office gifts for coworkers. It's an organizer with a mail sorter, a drawer, a big compartment, and a set of calendar blocks. It proves to be very useful and incredibly stylish. You can put it anywhere you want, it matches every interior design. The wood construction is what makes it so unique. The material is lightweight, and also quite sturdy and durable. Your coworkers will enjoy having an organized desk all the time.
If your coworker is one of those people who have to have things organized all the time to be able to work, this is a perfect gift for her. The organizer is convenient, big enough to accommodate a lot of essentials, and also looks amazing. For more similar ideas, you can take a look at our article Unique Office Desk Gifts For Her.
Sweet Romance Inspirational Stack Bracelets
A lot of people are searching for sentimental gifts for coworkers. Over time, coworkers bond during the time spent at work and become close friends. If that's the case with you and a coworker who's leaving, we have an idea what to give as a gift.
Sweet Romance offers an adorable bracelet with inspirational quotes. You get to choose the quote from 12 available ones, and they are all very beautiful. The bracelet is sturdy, durable, and easy to put on and take off. It's also shiny and complements every style.
If you want to get something meaningful and pretty for your coworker, stick with the bracelet. It's incredibly cute, goes with every clothes, and proves to be very well made. To make things even more interesting, you can also write a sentimental card to follow the bracelet. Here are some of the general instructions to help you out Things to Write in a Boss Day Card.
Homesick Scented Candle for the Sentimental Ones
From all parting gifts for coworkers available on the market, people usually get the scented cantle. It's a simple gift yet incredibly cute. It has a Home Sick Sticker you can customize by choosing the proper city from the dropping list. How amazing is that? The candle has all those breathtaking fragrances, from pumpkins and apple orchards to sweet hay and cinnamon. As if that wasn't enough, the candle is made of natural soy wax and offers the burn time up to 80 hours. Without a doubt, your coworker will be thrilled with it.
If you want to stick with Non-Food Gifts For Coworkers, but you don't know what other stuff you can get, then this is it. It's a sentimental and inexpensive gift that will help your coworker relax from a long day at work. Don't waste any more time and buy this amazing scented candle. You won't be disappointed.
Cute and Convenient Flask by Hillside-Kit
Are you looking for funny going away gifts for coworkers? We have one to recommend. It's a stylish flask available in over 15 different colors. It's made of stainless steel, free of toxins, and perfectly safe for human consumption. The flask has 6 ounces capacity, which means it's very portable and easy to carry around in a purse. We also like how sturdy it proves to be, guaranteeing durability regardless of the conditions.
If you want to make your coworker laugh yet don't offend her, the HillSide flask is an ideal gift. It's stylish, made of quality materials, and very durable. She'll most certainly use one in her purse for long working hours! For more information on how to make a memorable last day for a coworker, you should take a look at our article 8 of The Best Funny Things to Do on Your Last Day at Work. It will give you a lot of ideas on how to make things more fun and interesting.
Wrapping It Up
Keep in mind that you can't make such a big mistake when choosing a gift for your colleague. People are so concerned with doing things wrong that they end up without buying a gift at all. Don't let this happen to you. Choosing gifts is not a complicated process as long as you follow some basic guidelines.
For example, if you follow our list, you'll see how we picked the top products according to their usage. There are gifts for workaholics, adventurers, sports enthusiasts, etc. Therefore, you can choose a product according to your coworker's hobbies. That's practically all you need to do for a successful purchase. Consider which product your coworker doesn't have at all or stick with the one you know she already talked about.
For the end, here are some extra tips to help you with the entire situation:
Don't forget a card, flowers, or a bottle of quality liquid. If your coworker is also your close friend, consider combining all these things.

Consider including other people in the organization. Make sure to check whether your coworker wants a party, a small gathering, or any other celebration – with the subtle approach, of course, so you don't get busted.

Take your coworker to the lunch or dinner, make her feel welcome in the group, and respected.

Consider getting some food for the last day at the office and deliver it on your coworker's desk. We are thinking about sweets, from cupcakes to chocolates.

Take a look at this article if you need more ideas on fun activities to organize for the day:

3 Amazing Ideas on What to Do For a Coworker Leaving

.
Lastly, the main goal of the guide is to give you some creative and useful ideas for gifts. We did thorough research, wandering around, searching for the best and highest rated products. It was all because we wanted to save you from a tiresome and time-consuming searching process. Hopefully, we succeeded, and you're all set to pick one of our 7 unique going away gifts for a female coworker.
Get This and So Many More Free Gifts on Our New Marketplace, Spark Resort!
ESTIMATED TIME DESIGNING AND UPLOADING THIS ARTICLE
ESTIMATED TIME RESEARCHING AND WRITING THIS ARTICLE
Try our AMAZING GIFT FINDER TOOL! Find GIFTS with 1 CLICK!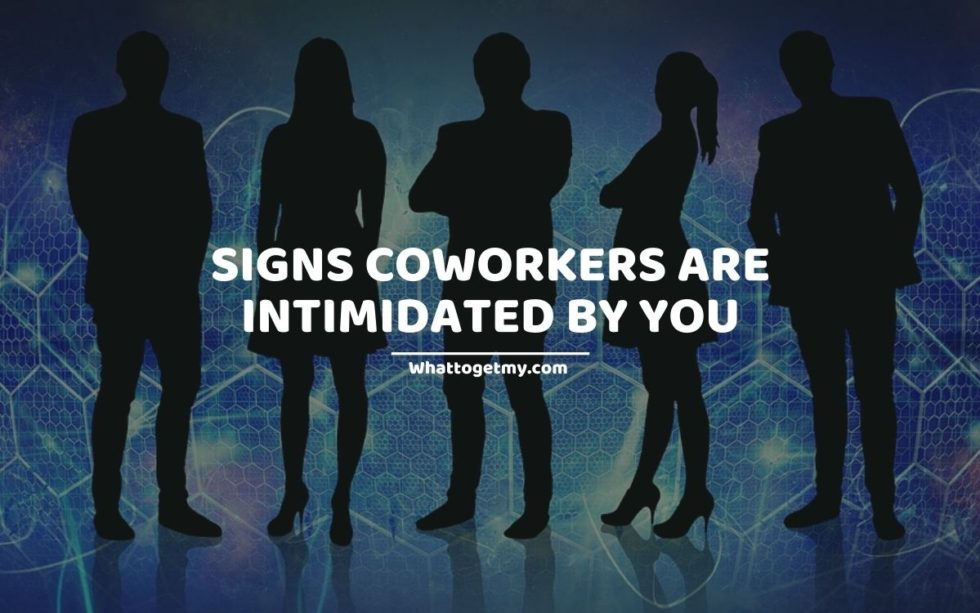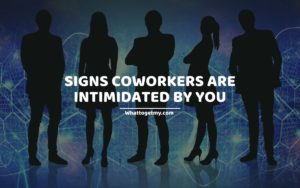 5 Signs Coworkers Are Intimidated by You
5 Signs Coworkers Are Intimidated by You WhatToGetMy Instructional Article Workplace rivalries are common and most people don't even realize they have people who do not like them in their workplace. This article has come up with 5 signs that your coworkers are intimidated by
Read More »