Valentine's Day is all about love and gift exchange between life partners. However, you won't spend all of your time with your soulmate. Most people are likely to spend at least a third of their lives with colleagues. Whether you like people you work with or not, spending many hours with them is inevitable. You're going to share a lot of stressful and enjoyable moments, from the company's ups and downs to personal things. The least you can do is to make an effort to connect with your coworkers, so your working hours can be more enjoyable and pass quicker.
Valentine's Day gives you a perfect opportunity to do so. It's a day when you can show your appreciation and respect, especially toward coworkers you rely on daily. Maybe it's an IT girl that makes your life easier with quick fixes or your boss who finds solutions to each one of your problems. Whoever it is, she'll appreciate the gift and thank you for it. Maybe you even want to step up and clear things with that person you never liked in the office. Why not? We should all be more conscious about people around us, and Valentine's Day is there to remind us of that.
To help you find the best way to surprise your coworker, we composed the following guide containing the best Valentine's Day gifts for a female coworker. Don't miss to check it out, because you'll definitely find something you could use!
Useful Items: Because Valentine's Day is Not Only About Romance
A lot of people are worried that a coworker might misinterpret their intentions if they give her a gift for Valentine's Day. They struggle to find neutral products or specific gifts for a married female coworker to avoid awkward situations. However, buying a gift for her and her boyfriend, husband, or any other person in her life is not the only way to avoid being misunderstood. It's enough for you to buy things without love notes, headlines, and other romantic marks.
For example, if you want to buy her a mug, get the one that doesn't have hearts all over it. As long as you keep things simple, she won't get them in the wrong way. Also, we recommend being open with your coworker. Tell you how you wanted to show your appreciation and respect with a little something for Valentine's Day, and how you thought that she could use a particular gift. Be honest and open about your intentions, and everything will be just fine.
As an Amazon Associate we earn from qualifying purchases. We may earn a small commission for our endorsement, recommendation, testimonial and/or link to any products or services from this website. Thank you, your qualifying purchases help support our work in bringing you real daily gift ideas.
Quick Overview: Valentine's Day Gifts for Female Coworker
Our Gift To You: Find out how to download This Free printable Valentine's Day card for coworker at the end of this article.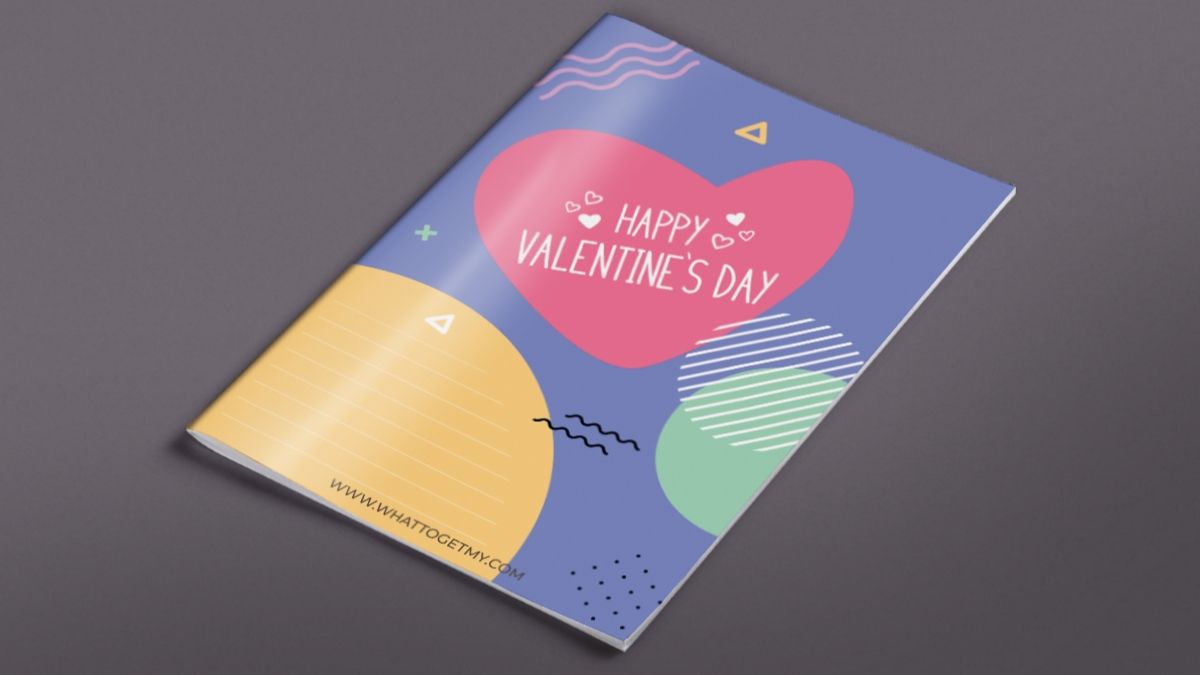 Fit & Fresh Insulated Bag for Healthy Work Days
Do you have that one coworker that is obsessed with preparing healthy meals and cooking in general? Then we know what would be the perfect Valentine's Day gift for her!
The Fit and Fresh insulated lunch bag comes with 6 portion-control containers, a shaker bottle, an ice pack, and a vitamin case. The set includes everything you need to prepare meals and eat healthy every day. Your coworkers can use it at the office, during sports activities, road trips, and more. All the included pieces are BPA-free and safe for human consumption. The water bottle has a capacity of 28 ounces and allows for smooth shakes. The containers are leak-proof and freezer- and microwave-safe. They are incredibly handy!
When it comes to the lunch bag, we have only good things to say. It's compact and lightweight, with an ergonomic handle that makes it easy to carry.  Also, the bag keeps the food fresh for quite some time. All in all, it's well worth your attention, and you should try it out!
The lunch bag set is one of the best gifts you can give to your coworker for Valentine's Day. Actually, it's quite a perfect gift for every occasion. The set promotes healthy eating, it's easy to use, and looks great. Every active person is going to love it! You can even get is as one of the Farewell Gifts For a Female Boss.
Legend Planner Weekly & Monthly Life Planner for Busy Coworkers
If you're looking for an appropriate gift for a female coworker, a planner is a classic one you can't go wrong with. We recommend the one coming from Legend Planer. It's a fashionable notebook available in 6 beautiful colors. You get to pick the one that will complement your coworker's style the most!
The planner is perfect for those who like to keep everything organized, from meetings to personal time. It contains many blank pages one can fill with daily activities and other relevant information. It also offers monthly and weekly priority sections to help the user with keeping up with the schedule. The planner comes without a date, so you can start using it from any time of the year.
You'll also be pleased to hear that the hardcover is made from animal-friendly materials. It's sturdy, durable, and looks amazing. The papers are thick enough to prevent the ink from bleeding. The package also includes some extra stuff such as colorful bookmarks, stickers, elastic bands, and more.
Whether you're searching for a Valentine's or Going Away Gift for a Female Coworker, this planner is an excellent choice. It's a simple product that will make every busy person out there super happy! It's also quite neutral, so you don't have to worry about someone getting things in the wrong way for Valentine's Day.
S'well Water Bottle to Keep Her Hydrated
Do you know what most workaholics forget to do during the day? They forget to drink enough water! If you want to give a thoughtful gift to your coworker, get her an insulated water bottle and make sure she stays hydrated during the day.
The S'well insulated water bottle features triple-walled construction, which ensures your drinks stay cold for 24 hours and hot for 12 hours. It's made of stainless steel, BPA-free, and perfectly safe for human consumption. Users praise this bottle for being sweat-free and leak-proof. We also like how stylish it is and how it comes in many beautiful designs. It's just a perfect gift for everyone in your life!
Valentine's Day: A Perfect Occasion to Show Kindness
Naturally, some coworkers will be closer to you than the others. You'll want to give them gifts that are maybe more personal or specific. Still, even if you do want to show emotions such as respect, kindness, and appreciation, you might want to avoid romantic ones. For that reason, we picked two simple yet thoughtful products you can give to your closest coworkers without being misunderstood.
Kenzoe Knit Set to Keep Her Warm
If you want to get something thoughtful for your female coworker, we highly recommend this winter set. It's one of those all-in-one sets that includes a hat, a scarf, and gloves. It will keep your coworker snug, warm, and happy during the entire winter!
Your coworker is going to love the high-quality silk material in this set. All the pieces are soft, warm, and very comfortable. The gloves are even touchscreen sensitive! They prove to be quite handy for workaholics. All in all, the set is rather convenient for all winter activities, from daily use to going on camping, skiing, and participating in other demanding sports. It's fashionable, comes in 8 different colors, and makes cold weather way more enjoyable!
This winter set is well made, durable, and very fashionable. The materials are soft and comfortable, and they do a great job of keeping your body warm during winter. If you're considering getting it as a gift, we say go for it!
For more similar ideas on universal gifts for coworkers, you can take a look at the following article Gifts for Executives That Have Everything.
Procella Umbrella for Stylish Coworkers
Are you here looking for Quick Inexpensive Gifts for Coworkers? We got you covered! The Procella umbrella is an ideal little gift for every female coworker. You can pick the red one that we have selected, as it's perfect for Valentine's Day, or one of the 7 other available colors. The choice is all yours! Each one of the models is classy and well made. They offer excellent protection against weather elements and are incredibly easy to use. Who could ask for more?
The best gifts to give to a female coworker are useful ones. The Procella umbrella is definitely one of them. It's a fashionable accessory that comes handy during many weather threats, and your coworker is going to love it!
Make the Day of Love More Beautiful for Her
If you want to give your female coworker something that will make Valentine's Day more beautiful for her, we recommend some decoration stuff. These things we have in mind will also live through many years and make many of her days more enjoyable. Check them out and let us know what you think!
Ivolador Desktop Glass Planter for Her Valentine's Flowers
Do you need great office gifts for a female coworker? Glass Planter is an excellent choice! The planter has three bulb-shaped vases placed in a wooden stand. They offer a unique way of keeping flowers in the office, home, or anywhere else. The planter is easy to use and proves to be quite durable. It also complements every interior, so you don't have to worry about getting your coworker's style wrong.
This is one of the most unique gifts we have to recommend. It's well made, durable, and absolutely beautiful. Waste no time and make your coworker happy with the glass planter!
My Cinema Lightbox to Motivate Her
My Cinema Lightbox offers the LED board that is one of the best gifts for a female coworker who needs to relax. The board allows for creating personal signs and quotes. If your coworker hands it in her office, she'll be more inspired every day. One look at the inspirational quote will make her feel more confident and reduce the stress from daily duties.
The package includes 100 letters, numbers, and character tiles. You can arrange them however you want. The LED light is powerful and safe for eyes, and it operates either on batteries or USB. It's easy to use and move around.
The LED board is a simple yet meaningful gift that will make every coworker happy. It will make her days more enjoyable and inspire her through the day. For more similar ideas, you can take a peek at our article about Sentimental Gifts for Coworkers.
Final Thoughts
We hope you like our ideas for Valentine's Day gifts for a female coworker. We know how difficult it is to pick products suitable for colleagues, especially for Valentine's Day. You have to think about many factors, from personal preferences to appropriate stuff. It's hard enough that you have to worry about her not liking the gift, but now you get to be bothered with how she'll understand your act of gift-giving.
As we said earlier, you should be completely honest and straightforward about the gift exchange. Tell her why you wanted to give her a gift and how you understand Valentine's Day. Pick the gifts that are appropriate for the occasion and your relationship type. Lastly, keep things simple and avoid standard gifts such as flowers and chocolate (unless you're super close).
With all this in mind, you're all set to buy one of our Valentine's Day gifts for a female coworker. Without a doubt, she'll be thrilled no matter which product you choose. After all, we picked only the best rated and most popular products on the market, so you can buy with confidence and make someone's Valentine's Day more enjoyable!
Get This and So Many More Free Gifts on Our New Marketplace, Spark Resort!
ESTIMATED TIME DESIGNING AND UPLOADING THIS ARTICLE
ESTIMATED TIME RESEARCHING AND WRITING THIS ARTICLE
Try our AMAZING GIFT FINDER TOOL! Find GIFTS with 1 CLICK!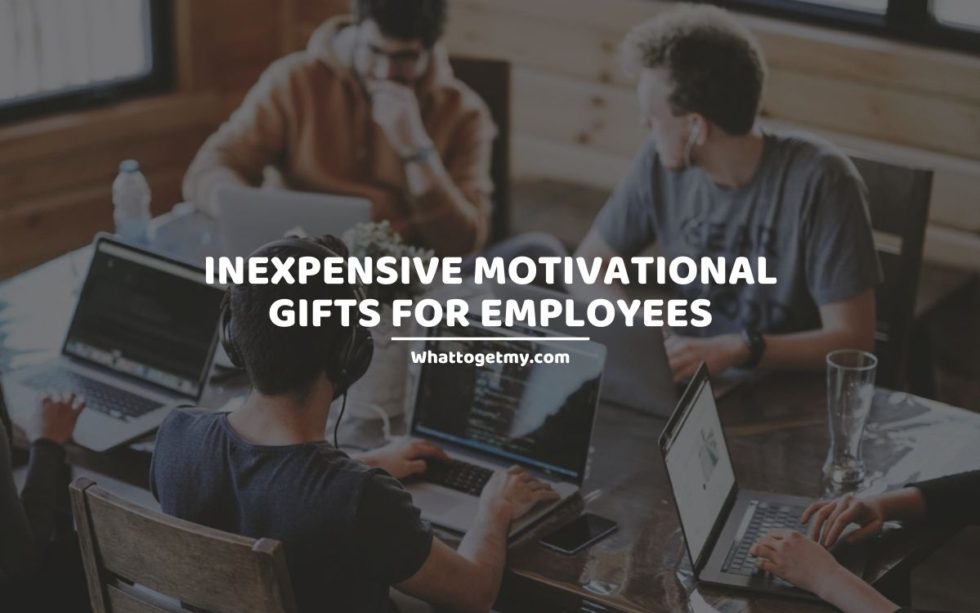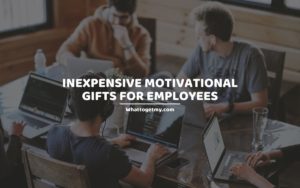 21 Inexpensive Motivational Gifts For Employees
Motivational gifts are a good way to keep your workforce motivated and more productive. This will ensure that they give only their best to the growth of your business. There are three tips for giving such motivational gifts and you will find them in this
Read More »