3 Amazing Ideas on What to Do For a Coworker Leaving
WhatToGetMy Instructional Article
Your officemate is leaving the company, and you need to think of a creative way to wish him or her all the best. That's not an easy task at all! How are you supposed to find a gift good enough for a coworker that has your back through the week, sometimes even for the weekends? Or maybe you have a different kind of problem, having to search for a gift for a stranger you only see in the hallways? Either way, you should make an effort to organize something nice and beautiful for a person who is leaving the company. To help you with that, we listed a lot of ideas on what to do for a coworker leaving. Let's start right away with: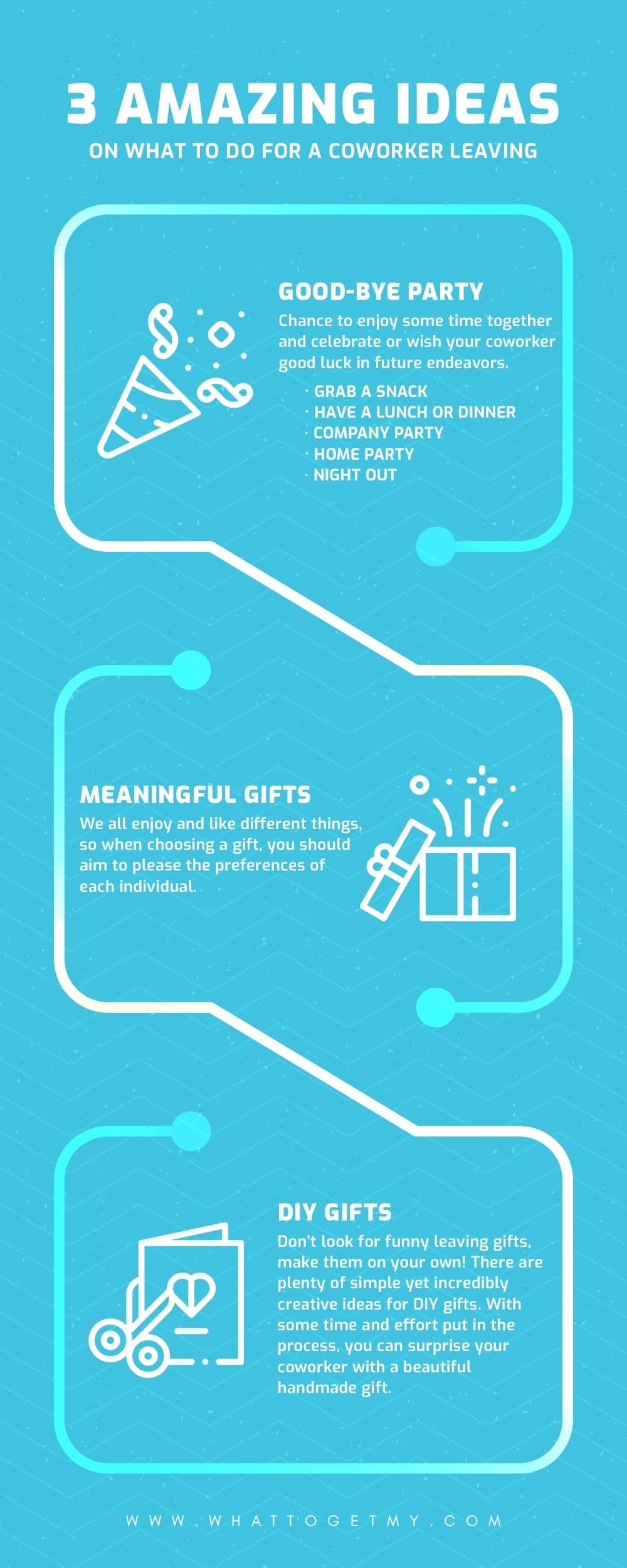 Source Link: https://whattogetmy.com/what-to-do-for-a-coworker-leaving/
Celebration or Good-Bye Party
Sure, you want to give a gift to a coworker leaving the company, but what about a party? Or any other gathering of a sort? You shouldn't skip the chance to enjoy some time together and celebrate or wish your coworker good luck in future endeavors. For those reasons, we have 5 suggestions on what to do for a coworker leaving:
Grab a Snack
If you are close to the coworker who is leaving the office, you probably spent many lunch breaks together. The chances are, you already have several favorite places where you enjoy going every day. If that's the case, you shouldn't have problems with preparing a little farewell gathering for your coworker. It could be just the two of you, or you can invite some other people from work. Have some favorite drinks and grab a snack, spend some time together, and it will be a perfect farewell little gathering.
Have a Lunch or Dinner
Gather some other people from work and organize a lunch or dinner with a coworker who is leaving. It's a simple way to let him or her know that you all appreciate the time spent together and that you are fond of that person. Organizing a small lunch or dinner is not too difficult at all, yet it will mean a lot to your coworker.
Company Party
In most cases, the company will organize a farewell party on its own. Still, due to a lot of work going around, this could be overlooked or forgotten. Don't let it happen! You don't want your coworker to think that you don't appreciate all the effort made for the company and people working in it. Organizing a company party is very easy, you only need some food, drinks, and a couple of decorations to make the place more cheerful. You can even organize people to buy gifts or gather some money for a big one from the entire company!
Home Party
If a leaving coworker is your close friend and you're not having a company party for some reason, there's nothing wrong with organizing a home one! A home party might be even a better solution. In a relaxed and friendly environment, you'll have way more fun than in a company where you still might feel restricted in some ways. When it comes to partying at home, you can all do whatever you like and enjoy. Besides, you can have a veto on the quest list!
S. Don't forget to bring some board or other fun games you can play that night! 
Night Out
For the closest friends, a night out is a perfect way to go! If you are very close to a coworker who is leaving, then you have to check out the nightlife one last time as coworkers. It will be fun, relaxing, and your coworkers will enjoy it to the fullest!
If you're living in a small town without a lot of places where you can go out to the party, take a look at our article about Fun Things To Do in a Small Town With Friends. It should give you some ideas on how to spend your time in a small place.
Giving Meaningful Gifts
Now, if you're searching for gift ideas for someone leaving a job, we have a lot of them in mind. There are, however, some things you should keep in mind before you decide on a particular gift type. Don't worry, it's nothing too demanding at all, just a couple of things to consider to make sure you're making the right decision. We can go through them together!
Personal Preferences
When searching for farewell gift ideas for coworkers, you should keep in mind the personality of that person. We all enjoy and like different things, so when choosing a gift, you should aim to please the preferences of each individual.
Different Situations
Moving Away
If your coworker is moving away, then you should consider getting a gift that will help to find the way around in a new environment. For example, you can get a history book about that new place, or you can get the one about food culture, nature, places to visit, and more. Also, you can get a big map of the city with marked special places to visit, or other similar books and guides through a particular area.
Changing Career
In case your coworker is changing the work field or even careers, you should show him or her all possible support. Pick a gift that would be useful for his or her future job. For example, if your coworker is switching from IT to the art sector, get art supplies such as brushes, pens, papers, and other similar stuff.
P.S. Don't forget to write a note of support for your coworker, wishing him or her all the best in a future career!
Friend and Coworker
When choosing gifts for colleagues when leaving work, you should also keep in mind the type of relationship you had with the person. If a coworker is your close friend, you should know a lot of things from his or her life. Those little details should help you pick a perfect gift without too much effort. Besides, if you're friends, you probably did a lot of stuff together. Just remember which things your coworker enjoyed the most so you can repeat them as a farewell gift!
Here's a useful guide that can help you pick a unique gift for your friend and coworker: Adventurous Gifts for Him. It's primarily written for men, but you'll find a lot of unisex ideas in it!
Only a Coworker
If you don't know a coworker well, or don't know him or her at all, you'll probably want to stick with universal gifts. You can give a card or a panel signed by an entire team. Or you can gather some money from other people from work for a pair of speakers, headphones, and other tech stuff. That's a universal thing that everybody enjoys, so you can't go wrong. When it comes to going away gift for a female coworker, things don't differ so much, although in this case, you can also opt for some beautiful flowers as well. 
Universal Gifts
No matter what type of person your coworker is, whether you're buying a gift for a man or a woman, you can always opt for universal gifts. You should only keep in mind some basic stuff, such as whether that person is a sports enthusiast, an athlete, a music lover, or something else. If you want to know more about this particular idea, you can look at Best Gifts for Someone Going to Basic Training. After reading it, the entire personalized-gifts thing should make more sense.
Lastly, don't hesitate to give a gift card for a coworker who is leaving. It might seem a little too impersonal, but it isn't. As long as you plan and pick it up on time, put an appropriate amount of money on it, and write a note, it's a super useful gift. If you need more guidance on this topic, we wrote about it in What to Say When Giving a Gift Card.
Farewell DIY Gifts
Don't look for funny leaving gifts for colleagues, make them on your own! There are plenty of simple yet incredibly creative ideas for DIY gifts. With some time and effort put in the process, you can surprise your coworker with a beautiful handmade gift.
Good-buy and Good-luck Letters
Whether you already have a particular gift on the mind, or you're not buying it at all but rather organizing a big-time party, your coworkers shouldn't leave the office without a good-written letter! Why is that all about, you may ask?
First thing first, you want your coworker to know that the entire team wishes him or her all the best in the future. You want to show that he or she was a valuable part of the team and that you appreciate all the effort made through the years.
Second of all, you want for him or her to know that, although you are not happy about the leaving part, you wish that it brings something good in his or her future.
Therefore, a good-buy/good-luck letter is a must, and it has to be well written. If you're not particularly good with that stuff, find some of the people from work to do it. It doesn't have to be anything special, but it should be ready for a big day!
Funny Notes
If you want to do something different to deal with the sadness and tension during the day, you should write funny notes. The entire office can work on them! You can all write some funny memories from working days, or any other jokes you know that would make that person laugh. Then you can pin them all over the office, so your coworker bumps on them the entire day! You can even put them in a jar with a lot of candies, so every time he or she opens one, there's another joke to read!
DIY Posters and Photos
Last but not least, we recommend designing a poster out of photos for your coworker. It's a simple thing to do, yet it is very thoughtful! For example, you can use a yearly team photo. All you need to do is to print the photo in an extra-large paper and give it to all your team members, so they can sign their names on it. Lastly, put a picture in a frame and voila, a perfect gift is ready within half an hour. The photo might even make your coworker shed a tear! 
Also, you can do this without a photo, you only need a large-sized paper, where you can all sign in your names, funny or inspirational quotes, and other creative things.
Once you decided on a particular DIY gift and made it, you only have one step left: the surprise itself! Here are some tips on How to Surprise Someone with a Gift.
Final Tips
With all these original ideas in mind, you're all set to pick a perfect gift and organize a party for your coworker. You can opt for whatever ideas you want, don't worry too much about making a mistake! As long as you make the day memorable for your company and your coworkers, everything is going to be just fine. Keep in mind the wishes and personal preferences of your coworkers, and put in some effort to pull off the plan entirely. Also, we recommend recruiting some other people from the office. This way, the organization will be easier, and you'll be more certain about the gifts and party types you have chosen. Hopefully, we contributed to your list with our recommendations on what to do for a coworker leaving.
ESTIMATED TIME DESIGNING AND UPLOADING THIS ARTICLE
ESTIMATED TIME RESEARCHING AND WRITING THIS ARTICLE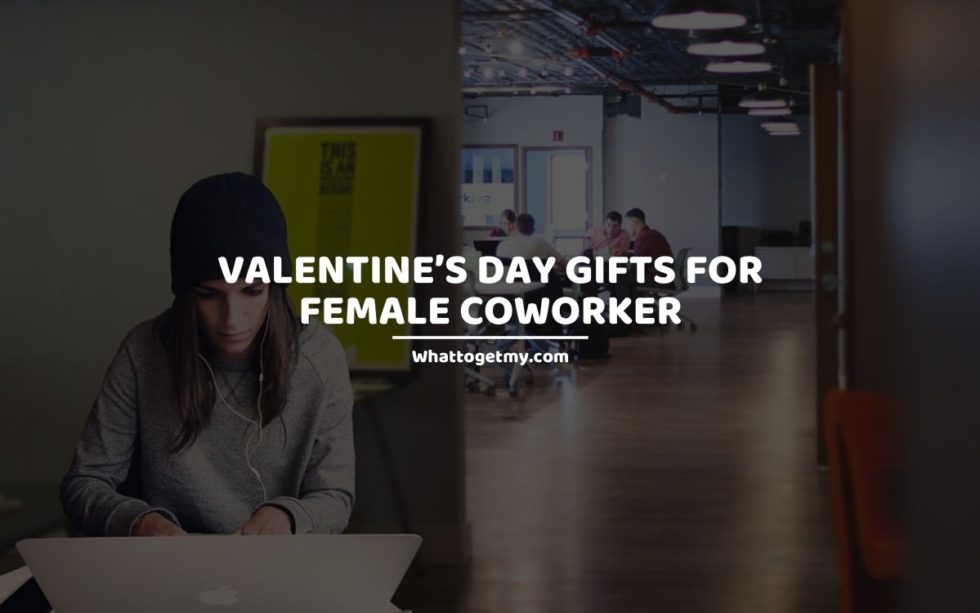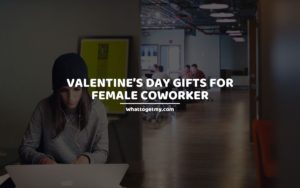 Valentine's Day Gifts for Female Coworker
Valentine's Day is all about love and gift exchange between life partners. However, you won't spend all of your time with your soulmate. Most people are likely to spend at least a third of their lives with colleagues. Whether you like people you work with
Read More »