Choosing a gift for your child is only one of the countless challenges you encounter every day as a parent. This one starts exactly when your child turns 2! Children who are two years old are not babies anymore. They have transformed into toddlers who want to know everything. They start to ask, learn, wonder and even create. For that reason, it's essential to surround toddlers with practical things designed to improve their skills and help them learn different stuff. You know how they have a vivid imagination and how curious they get over little items. They just want to play all day long, especially 2-year-olds who are satisfied with whatever toy you give them.
Therefore, when thinking about birthdays and appropriate gifts, you should also think about educational toys for 2-3-year-olds. These days, there are so many fun games and toys designed for children's personal development. Not all of them are perfect, we give you that, but you still have a wide range of options ahead of you. To help you with the entire gift-searching process for your little girl, we did some research on our own. After some time, we were able to pick 6 gifts widely recommended for enhancing a child's skills and personal development.  So, if you wondering what to buy a 2-year-old for her birthday, just sit back and find all the answers in our article.
As an Amazon Associate we earn from qualifying purchases. We may earn a small commission for our endorsement, recommendation, testimonial and/or link to any products or services from this website. Thank you, your qualifying purchases help support our work in bringing you real daily gift ideas.
Quick Overview: Gifts For a 2-year-old for Her Birthday
Our Gift To You: Find out how to download This Free Printable birthday card for baby girl at the end of this article.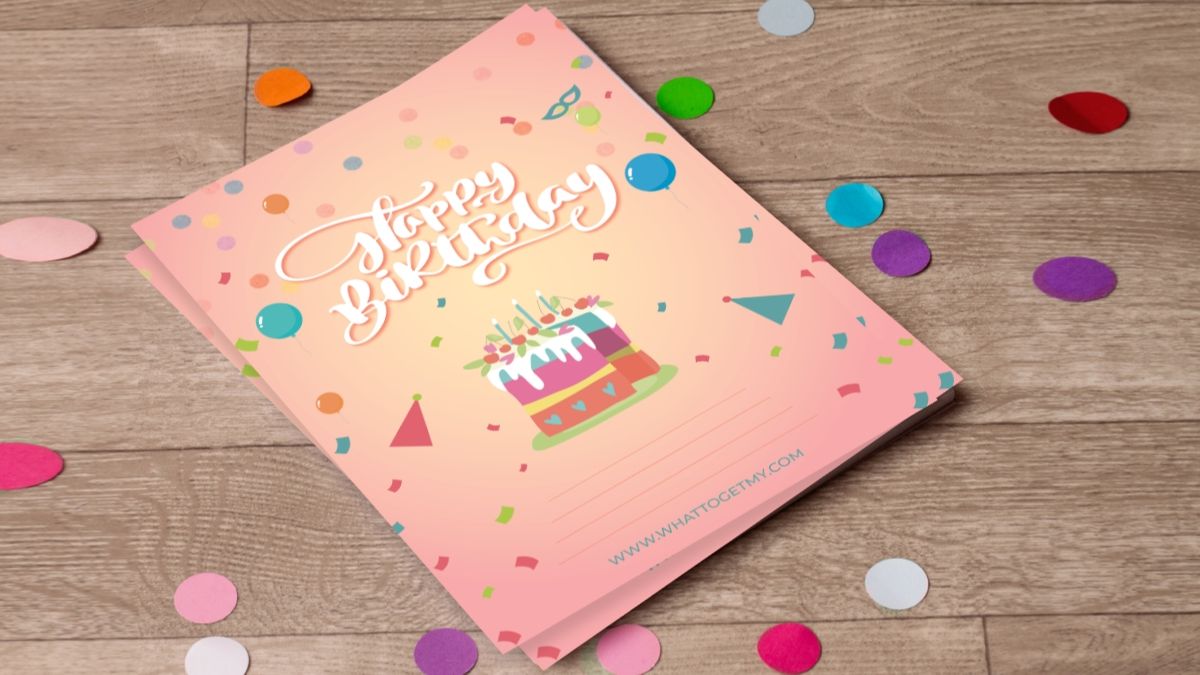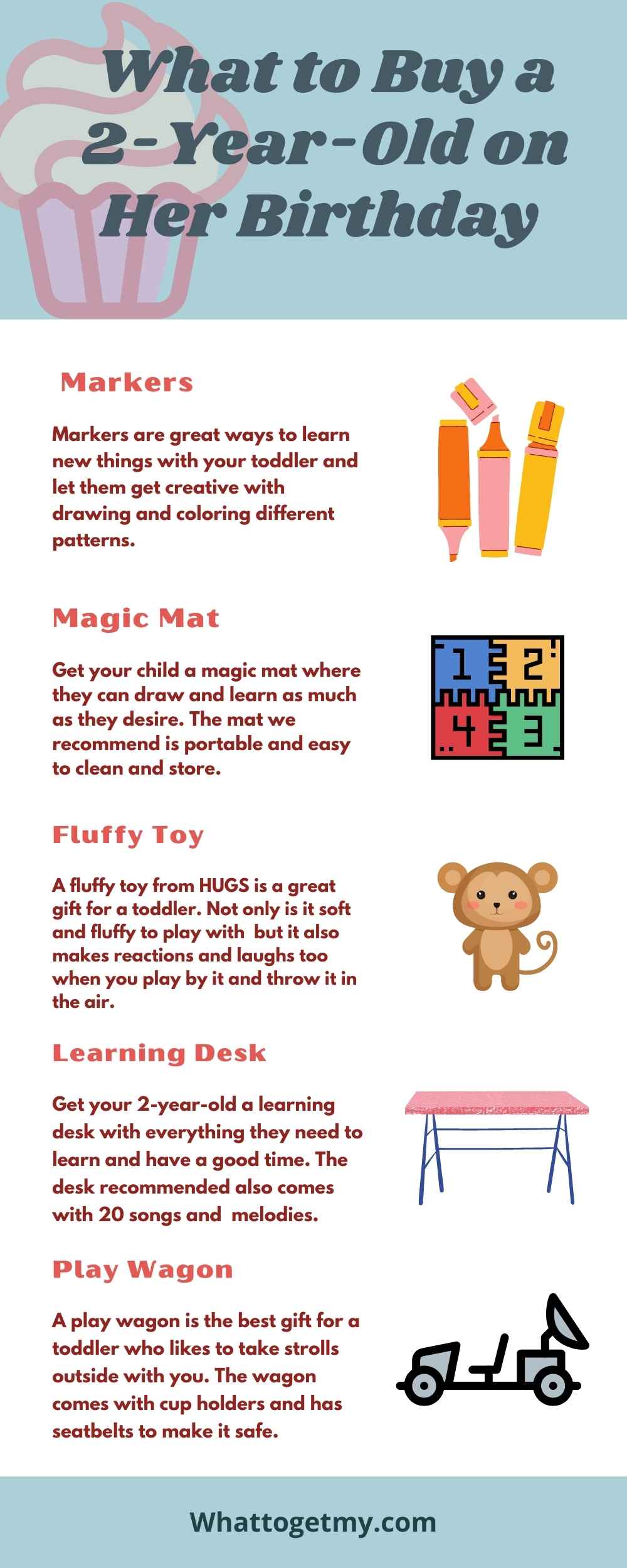 Source Link: https://whattogetmy.com/what-to-buy-a-2-year-old-for-her-birthday/
VTech Touch and Learn Activity Desk
When it comes to the best educational toys for 2-year-olds, our top pick is the learning activity desk! It's perfect for toddlers who need inspiration for learning new things about the world. The desk has five activity pages with engaging content. It easily transforms into an easel and chalkboard, and it even has storage space for all your child's essentials. Parents also like that it has an integrated music player. It can play over 20 songs and melodies for a more enjoyable experience. With over 100 words, 20 activities, and 20 songs, the desk is what every toddler needs!
If you are looking for practical gifts for 2-year-olds VTech learning desk is an excellent choice. With a lot of engaging content, it inspires and teaches toddlers about different things through fun activities. It also has an integrated music player to inspire little musicians!
Drive Around With Radio Flyer All-Terrain Pathfinder Wagon
Toddlers love to drive around in strollers. If you want to keep your little one entertained for hours, you should consider getting a play wagon. Radio Flyer offers an all-terrain to provide a smooth ride wherever you go. No neighbor will ever notice you and your child driving around the block! The wagon has 2 seats that fold up or down for a more comfortable ride. This feature also allows for more versatility as it gives more free space in the wagon. There are also seatbelts for a safe ride and 4 cup holders for your little one's drinks. Without a doubt, your little one will have the most enjoyable ride wherever you decide to set up for a walk.
Parents are thrilled with this wagon. The plastic construction makes it ideal for outdoor use. It doesn't rust, and it's easy to clean. The wagon is super fun, reliable, and quite durable. Your toddler will love it, and so will you!
Toyk Aqua Magic Mat for Little Artists
If you're searching for a 2nd birthday gift for daughter, take a look at Toyk Aqua Magic Mat. We are talking about a drawing mat that allows children to express their creativity. Thanks to the extra-large size, the mat makes a perfect drawing toy. You can put it on a desk or even on the floor, and let your little girl create an artwork. Another great thing about it is the compact design, which allows for more portability and easy storage. Once your daughter finishes with her drawings, you can make a new clear page for her by wiping the mat with water. It's simple as that!
The drawing mat is a fun and educational item for your daughter, and the useful one for you. It's easy to clean, and it prevents a mess around the house. Your little one will finally get a large surface to draw on it, and you get to save your tables, floors, and walls from damage!
DMoose Kids Travel Activity Tray for the Youngest Travelers
What makes a perfect gift for a 2-year-old boy who has everything is a travel tray! Well, it's ideal for all toddlers who travel a lot, both boys and girls. With all those toys and snacks within hand's reach, children will finally be fully satisfied during every ride.
DMoose is one of the most popular travel trays on the market. It has a reinforced base, sturdy walls, and strong buckles for more stability. The surface is spill-proof, and it allows for easy cleaning. What parents like the most are pockets. You can never have enough pockets for your little one's essentials. The travel tray has a lot of storage space where your child can put his or her art supplies, bottles, and snacks. Several straps can accommodate tablets and other gadgets, and keep them in a convenient upright position.
With a DMoose travel tray, you don't have to worry that your little one will be bored on the road. You also get to avoid a mess in your vehicle, so it's a win-win situation. We highly recommend it as a gift for all occasions, not only for birthdays!
Washable Dot Markers for an Entire Family
Washable dot markers are an excellent idea for an entire family. You can all have fun and learn things together while playing and drawing with dot markers. Somehow, making dots in different colors proves to be soothing and calming not only for toddlers but for adults as well.
These markers don't contain toxins or any other harmful chemicals, so they are perfectly safe for use. They don't leak or cause spills, so there won't be any messes around the house. Also, it's worth mentioning that the package includes 10 pages for writing dots, but you can download and print more of them for free.
Washable markers will increase your child's imagination and inspire her to make masterpieces! They come in vibrant colors, improving hand-eye coordination, and color recognition. Therefore, these items are not only incredibly fun but also very practical. We highly recommend getting a set of these for your toddler.
A Little Companion called Fingerlings HUGS
Fingerlings Hugs is an excellent choice for those who are searching for charming toys for their little girls. This little monkey is made of soft material, and it's very fluffy. Children think it's incredibly cute, especially because of those long arms designed for big hugs. Yes, you read that right, Fingerlings Hugs is a toy that hugs. That's not even the whole story! The monkey has reactions for different movements, so it talks and laughs. It gets excited when you throw it up in the air or swing it. How awesome is that?
Fingerlings Hugs is a charming and fun toy. It'll become one of the best friends of your little girl. The monkey has long arms for warm hugs, and it talks and laughs. It makes an excellent companion for every growing child out there.
Other Useful Tips
Are you planning something special for your toddler's birthday? If the answer is yes, here are some tips to help you organize the day and make her a happy 2-year-old girl.
Party Time
For those who are planning to organize a party, we have to recommend a useful article about 6 Year Old Birthday Party Theme Ideas. We wrote it for older children, but we also included some universal ideas that can help you out. The article should inspire and encourage you to make your little girl's birthday special and unforgettable. With some time and effort spent to plan and decorate the house, you can make an amazing party for your little girl!
Here's also a useful video for some DIY decorations you can make all on your own: 15 Stunning DIY Decorations For A Kids Party.
Day Out
In case you run out of ideas for the party or you don't want to organize it at all, take a look at our amazing 2-year-old birthday day out ideas. The article should give you more ideas about how to spend a pleasant time outside with your little girl. You don't have to throw a party to make your daughter's birthday memorable. A nice day out or a small family gathering will be equally enjoyable.
Things She Enjoys
Lastly, keep in mind that you don't have to do any of the things listed above. All you need to do is to clear out your schedule and spend the day with your daughter. It doesn't matter whether you go on a road trip, a 7-days holiday, or on donuts around the corner. Once she grows up, your daughter will remember the time spent with you and all the love you gave her. In the end, love is all that matters!
Final Thoughts
We hope our list helped you to find the best gift for your little girl. Our main goal was to save you from troublesome internet research and allow you to make an easy pick. For that reason, we included only high-quality and most popular products on the market. We looked for parents' reviews and feedback while researching different options. 
All our 6 picks are designed to inspire little toddlers in some way, whether through art and complete freedom of movements, whether through reading and listening to fun lessons. Therefore, you can't go wrong no matter which one of these gifts you choose for your child. All you need to do is to make sure that you got the one that matches your daughter's preferences. For example, if she enjoys singing around the house rather than drawing, get her an activity desk rather than a drawing mat. Now we hope you are all set and that you have an exact idea of what to buy a 2-year-old for her birthday!
Get This and So Many More Free Gifts on Our New Marketplace, Spark Resort!
ESTIMATED TIME DESIGNING AND UPLOADING THIS ARTICLE
ESTIMATED TIME RESEARCHING AND WRITING THIS ARTICLE
Try our AMAZING GIFT FINDER TOOL! Find GIFTS with 1 CLICK!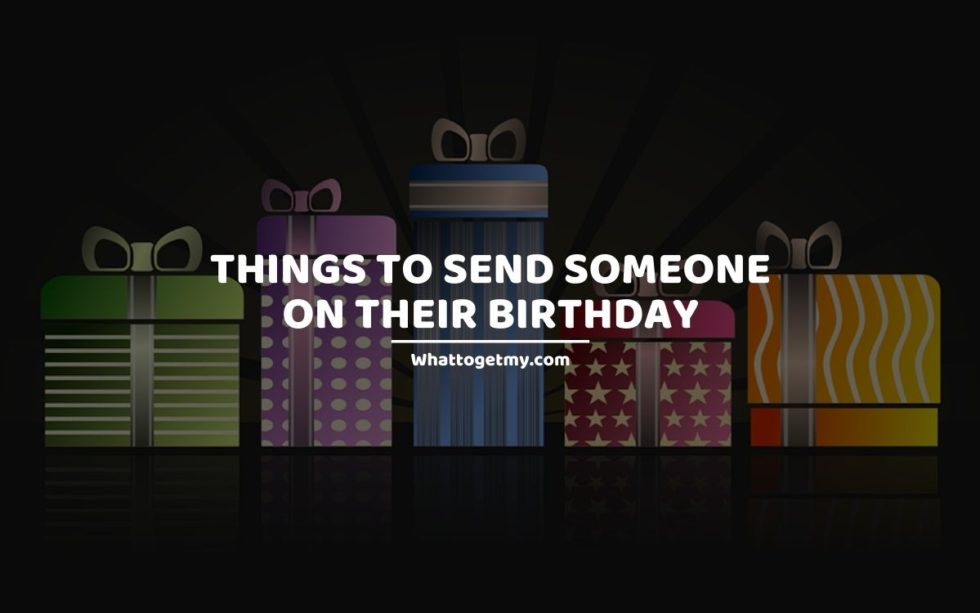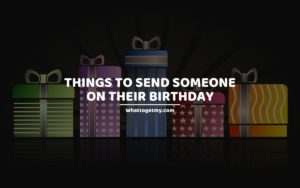 27 Things To Send Someone On Their Birthday
Find the right things to send someone on their birthday in our gift list, as well as some birthday surprise ideas for your friends. In this list, you will also find birthday gift ideas for hand delivery and delivery by mail and great long distance
Read More »