What Can You Have Instead of a Birthday Cake? 23 Birthday Cake Alternatives
WhatToGetMy Instructional Article
To know what birthday cake alternative to go for, you need to understand what it is your taste buds are looking for. Do you want a sweet cake substitute or one that is not sweet, or are you looking for healthy cake alternatives, non-food or food alternatives?
Read on to find out the amazing birthday cake alternatives picked out just for you, and which will still feel as special as a birthday cake.
We all love our cakes. Okay maybe some of us love it more than others. It may interest you to know that the red velvet cake which is one of the favorite cakes in the world (according to a 2019 survey) came on the scene in 1996 according to Mashed. Interesting huh! It has stood the test of time indeed. Having a birthday cake still remains one of the favorites when it comes to birthday traditions, according to this 2019 Survey.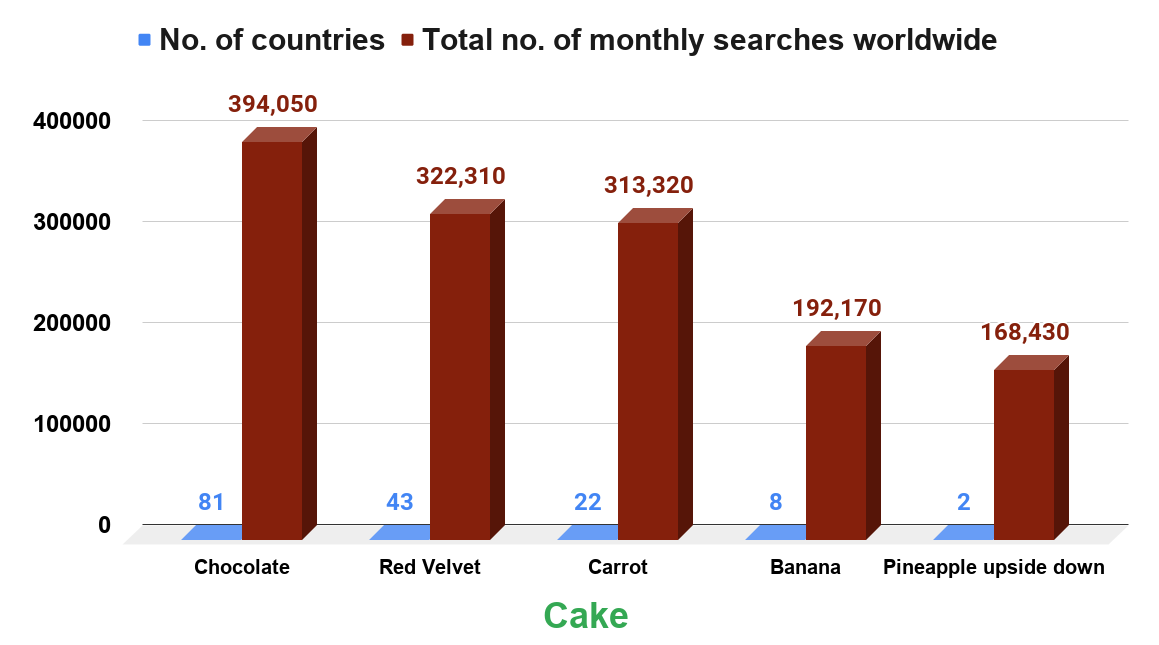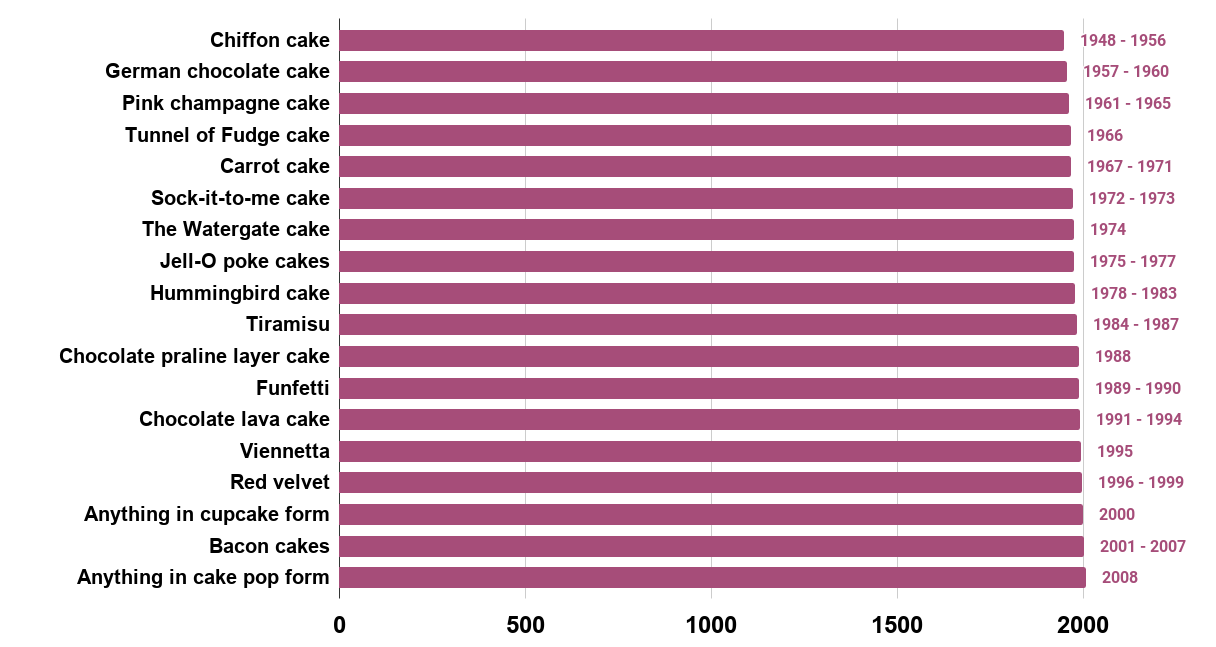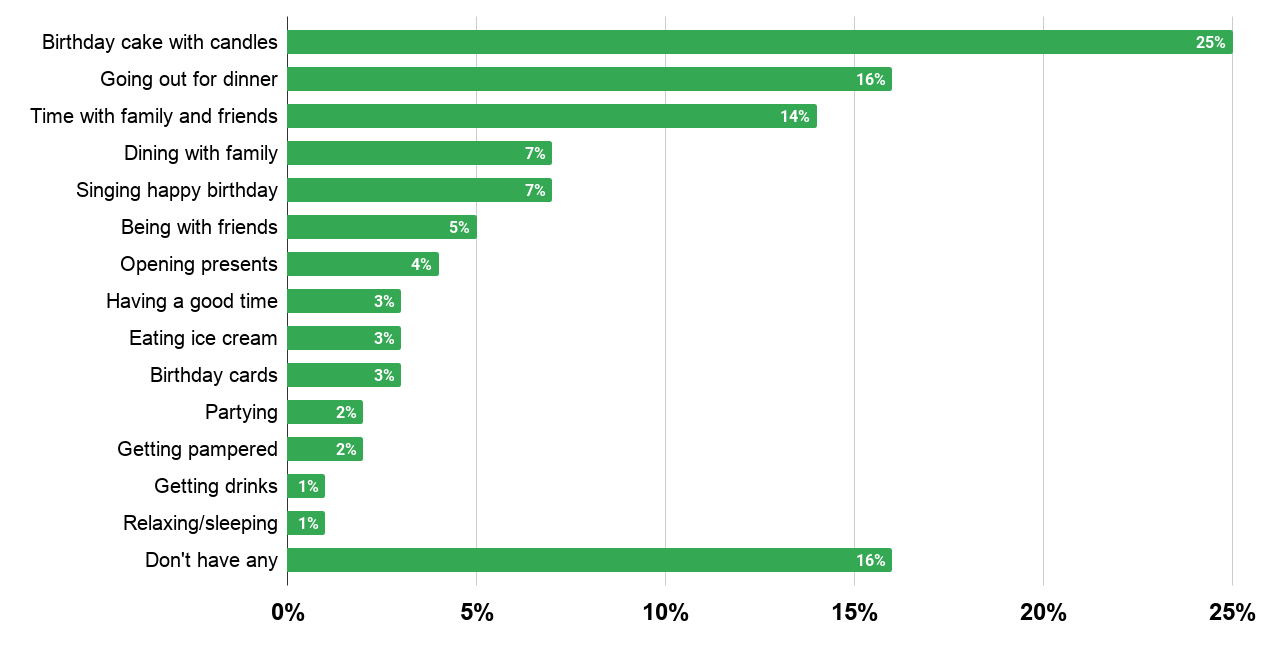 But perhaps for your birthday this year, you want to opt for other birthday cake alternatives to the traditional birthday cake, and want to know what you can have instead of a birthday cake. You are in the right place. This article provides all the answers for great non cake birthday ideas.
Some of our related birthday articles might fascinate you – 
Some Preliminary Questions.
To understand your preferences and what you feel like having for your birthday this year instead of your traditional birthday cake, these are three important preliminary questions for you to answer for you to know what you want.
Are You Looking For Birthday Cake Alternatives That Are Not Sweet?
Maybe you don't have so much of a sweet tooth and would prefer to have something that is as good as a birthday cake but is not sweet. And there could be several reasons why you don't want something sweet. But that should not mean you cannot find a cake substitute that isn't sweet and will still be enjoyable as a birthday cake alternative. You will find good ones on our list. Read on.
Perhaps you are health conscious, and concerned about the calorie content in the traditional birthday cake and how that will interfere with your health and fitness goals. As a result, you are looking for healthy cake alternatives that would still feel as special as the traditional birthday cake. You will also find great healthy cake alternatives on our list. Read on.
Are You Looking For The Same Non-Food Alternative Or A Food Alternative?
For you, it could be that you want to switch completely and have just food alternatives this year, instead of the usual sweet treats and desserts that traditional cake and other items are. Food alternatives are wide and varied and will depend a lot on your tastes, preferences, and whatever birthday theme you choose to go with, and that is why they are not covered in this article.
What Can You Have Instead of A Birthday Cake? 23 Amazing Birthday Cake Alternatives.
Try out any of our amazing birthday cake alternatives spread out in four sections to cover whatever your preferences might be.
Birthday Cake Alternatives Not Sweet.
The alternatives in this list may have "cake" attached to their names, but art made from alternative ingredients that are not normally used for the traditional sweet cake (although some have some cake ingredients). The reason why they still have "cake" in their name is because after preparing them, they appear in the shape and form of a cake to still make them as appealing as your traditional cake.
1. Cheesecakes.
Cheese is not a sweet food condiment and that is why it is a favorite birthday cake alternative for people who don't like sweet cakes. This Tall and Creamy New York Cheesecake is made without any crust and is the perfect cake substitute that is both a healthy cake alternative and a birthday cake alternative that is not sweet.
2. Pizza cake.
We all love our pizza, including people who don't like sweet things like birthday cakes. And what better birthday cake alternative than making your favorite pizza into a cake mound. There are also a lot of recipes online, but you can check out this Pepperoni Pizza Cake for exciting ideas. These cakes have no sugar added to them and are the perfect not sweet birthday cake alternative.
3. Bacon cake.
Bacon is another favorite with everyone, especially for breakfast meals. And now, you can also convert it to a yummy delicious birthday cake alternative that is not sweet. You can find varied recipes online, but you may like to start with these Maple Bacon Upside Down Cake and Bacon Breakfast Cake.
4. Pasta cake.
Yes, you can make a cake out of pasta for delicious awesomeness. If you don't want the traditional birthday cake, this is another great birthday cake alternative that is not sweet. This Pasta Cake by Martha Stewart is perfect because it has only pasta, vegetables, and cheese combined to make a very beautiful pasta cake that is both delicious and perfect for someone who doesn't like sweet things.
5. Sushi cake.
Sushi is another food that is greatly loved by seafood foodies, and you can make a yummy cake out of it. There are also several recipes online if this tickles your taste buds, but you can check out this awesome Sushi Cake Recipe that is made out of nothing but sushi and natural food ingredients in the shape of a cake to get started.
Birthday Dessert Ideas Other Than Cake.
Here are cool dessert ideas for someone who doesn't like cake or is simply looking for other birthday dessert ideas other than cake.
6. Milkshakes.
Milkshakes are a favorite dessert treat loved by everyone. It can also be a good birthday dessert alternative to your traditional birthday cake. Treat yourself to your favorite flavor from your favorite milkshake store, or go online and find a recipe and whip up one for yourself.
7. Puddings.
Puddings are almost like cake but are softer. They are the perfect alternative for someone who likes cakes but does not want to have a cake but something close enough and softer. There are also several recipes online but you may like this Chocolate Pudding Recipe as a good starting point.
8. Brownies.
Brownies are another favorite birthday dessert alternative that you will love. You will love this Bombshell Brownie recipe for your birthday dessert.
9. Doughnut.
Birthday dessert alternatives will not be complete without doughnuts. And not your traditional doughnuts but doughnuts glazed with chocolate or vanilla with a birthday cake candle on it to complete the birthday look. You will love this Baked Chocolate Donuts.
10. Cookies and Ice cream.
Had separately, cookie and ice cream may seem like a boring birthday dessert idea but when combined, they can make the best decadent birthday dessert treat you've ever had. This Chocolate Chip Cookie Ice Cream Cake will have you asking for seconds and more rounds.
11. S'mores.
S'mores with their yummy mix of marshmallows, cookies, and chocolate are another exciting birthday dessert alternative to cake for your birthday. If you are minded to make them yourself, you'll love this List of S'more Recipes that also includes bacon s'more candies.
12. Macarons.
Macarons are a perfect birthday dessert option because you can mix up all of your favorite sweet things to create one yummy treat. If you want to make your macaron, you can check out this helpful How To Make Macarons article for guidance.
13. Popcorn cake.
This birthday dessert idea may sound weird but you can make popcorn to look like a cake. And since we all love popcorn, why not have it as cake on your birthday. This yummy Popcorn Cake is the perfect birthday dessert you are looking for to complete your birthday treats table.
Alternative To Birthday Cake For Adults.
There are also other alternatives to birthday cake for adults that are absolute favorites too on birthdays. Check them out.
14. Waffles.
Different waffles can be stacked up in a beautiful cake mound with the right topping to create the perfect birthday cake alternative. You will love this Chocolate Strawberry Waffle Stack.
15. Pancakes.
Pancakes are easy to make and sweet alternative to a birthday cake. Had with honey or maple syrup, they make for the perfect birthday cake alternative. This Buttermilk Pancakes are the perfect birthday cake alternative to try out.
16. Pies.
The right pie can make for a delicious birthday cake alternative. There are many pie variations to choose from but the apple pie is an all-time favorite and decadent birthday cake alternative. You can also check out these Food Network Pie Recipes for more ideas.
17. Cinnamon Rolls.
Cinnamon rolls are also a good alternative because they are not too sweet but still taste great. You can try out these Easy Cinnamon Rolls.
18. Tarts.
Tarts are another dessert favorite because they allow you to have toppings of fruits on a pastry, and they taste great. And they are also easy to make. This list of 50 Easy Tart Recipes is a good place to start.
Healthy Cake Alternatives.
19. Fruit cake.
Proper fruit cakes are made with real fruits and still pack awesomeness and health all in one yummy treat. Some favorites are watermelon cake and berries cake. You can search for recipes online to get you started. This real watermelon cake recipe is a good place to start.
20. Fruit salads.
This is another yummy healthy dessert treat to opt for instead of a birthday cake. It is also pretty easy to make and you can have fun with mixing up an assortment of fruits of your choice. Your only limit is your imagination. If you are however looking for easy to make fruit salads, you can check out this perfect summer fruit salad for ideas.
21. Smoothies.
Smoothies are a good healthy cake alternative because they are both yummy and packed with fruits and protein goodness. They are also easy to make and can be the first and last thing you have on your birthday. Here is a good list of healthy smoothie recipes to get started on.
If you love yogurts and nuts mixed up to create a decadent dessert then you will love parfaits as a healthy cake alternative. We put it as a healthy cake alternative because all its ingredients are natural and healthy proteins that make for healthy eating. To get you started, check out this amazing list of healthy parfait recipes.
23. Fruit Skewers and Yogurt Dip.
This is another decadent healthy cake alternative that is also limitless and only limited by your imagination. Arrange your favorite fruits on a stick skewer and dip in your favorite flavor of yogurt and then freeze it up for a skewer of healthy yumminess. You can also sprinkle some crushed nuts on it before freezing it, for extra awesomeness. There are many recipes online to get you started. This grilled fruit skewers and yogurt dip brings a twist to having your fruit skewer and is a good place to start.
Other Birthday Treats To Give Yourself That Are As Awesome as Having A Yummy Dessert.
Birthdays do not always have to be about eating and having yummy desserts. There are other great ways to treat yourself that would be as awesome and importantly also beneficial. Here are some other exciting birthday treats to give yourself as a birthday gift:
Spa and Massage Treatment.
Book yourself for a spa and massage treatment at your favorite spa establishment on your birthday. It's a good way to reward yourself for working hard and celebrating another year to make life count. A full body massage with a facial and manicure and pedicure treatment will be the perfect complete package to treat yourself with.
Go For A Run.
Keeping fit is also important as we get older. On the morning of your birthday, or later in the day, put on your running gear and go for a short or long run. It is a good way to get your juices flowing for the day.
Buy Yourself A Gift.
You don't need to wait for other people to buy you a birthday present. You can take the lead and surprise yourself with a birthday present. Go on Amazon or your favorite online marketplace and buy yourself that fashion accessory or gadget you've always wanted and arrange for it to be delivered to you with a special birthday message written to yourself. Then pretend to be surprised when the package arrives. It will be funny and exciting at the same time.
Frequently Asked Questions.
1. What is some easy birthday treat ideas for adults?
All the dessert alternatives in this article are also easy birthday treats ideas that will also work for an adult.
2. How about birthday treats for work?
The best birthday treats for work are usually gift baskets filled with yummy dessert treats. We have a good selection in our article on Gifts For Snackers, you can check it out.
3. Do you know of any type of birthday cake for someone who doesn't like sweets?
This Sugar and Sweetener Free Birthday Cake is a good birthday cake for someone who doesn't like sweets.
Conclusion.
To know what cake substitute to have, you should ask yourself what you feel like having. Whether you are looking for a healthy cake alternative, a sweet cake alternative, or a not so sweet alternative, food, or non-food alternative. Whatever alternatives you are looking for, you are sure to find something amazing in this article.
ESTIMATED TIME DESIGNING AND UPLOADING THIS ARTICLE
ESTIMATED TIME RESEARCHING AND WRITING THIS ARTICLE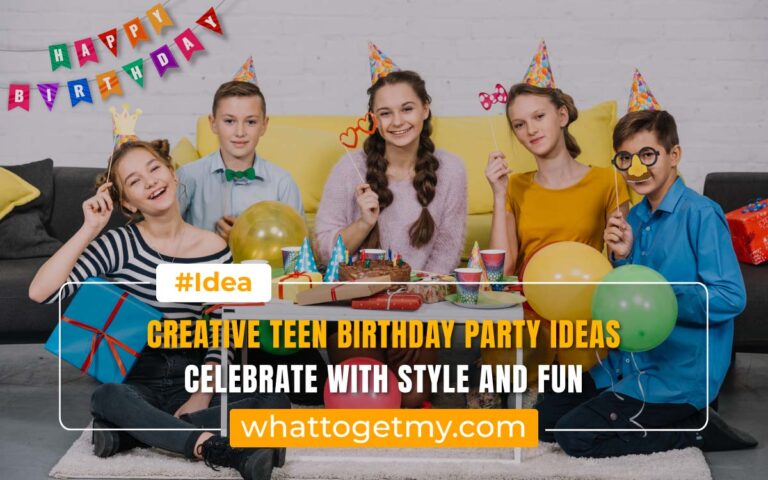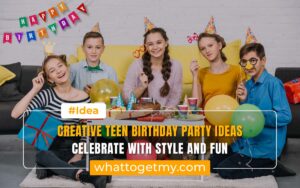 Teen Birthday Party Ideas: Celebrate with Style and Fun
7 Creative Teen Birthday Party Ideas: Celebrate with Style and Fun (2023) Teen birthday parties hold a special place in the hearts of teens and their families. Choosing a teen birthday party theme is like setting the stage for a memorable experience. Decorations are crucial
Read More »