In buying a gift for a snacker, don't buy the usual ordinary things that they can afford for themselves. Buy a snacking gift that stands out from the rest.
Gifts that matter to snackers are lots of snacks and anything that makes it easy to prepare, store, serve, and eat the snack.
And if your snacker friend also happens to be a foodie friend, you can kill two birds with one stone by buying them gourmet food items and all things gourmet.
Find the perfect snacking gift in our list of 35 delectable and fabulous gifts for snackers.
Snacking is good every once in a while, but a lifestyle of snacking is not healthy or good for your friend/loved one. Try out the healthy food snacking alternatives instead, or at least combine items from that list.
Buying a gift for a snacker (or someone who loves to snack) may sound easy but you don't want to give just about any gift. 
You want to give a snacking gift that stands out and is extraordinary. You after all don't want to give your snacker friend/loved one a gift that they would look at and not appreciate very much because it's the same normal things that they buy for themselves.
And this is why we went the extra mile in finding extraordinary unforgettable snacking gifts that would make your loved one/friend always have you forever fondly etched in their hearts.
WHAT TYPE OF GIFTS MATTER TO SNACKERS?
If your friend/loved one is a snacker, the gifts that would matter to them are just two things – snacks; lots of it. And then whatever makes it easy to prepare the snack, store the snack, serve the snack, and eat the snack.
And if your snacker friend also happens to double up as a foodie friend, then you also want to consider gourmet foods and everything that goes with gourmet foods because they love those too.
And these are precisely the gifts that we have chosen for you on this list. In this list, you will find fabulous and extraordinary gifts for both snackers and snackers who are also foodies.
35 DELECTABLE AND FABULOUS GIFTS FOR SNACKERS.
In this list, we have found only the best for you. The gifts are grouped into 3 different categories.
The first category is items that make it easy to prepare, store, serve, and eat snacks. Your snack (and foodie lover) friend would love these items because it would keep their snacks fresh and make it easier to access their snacks.
The second category is the snacks themselves. Only the best and top of the range have been picked in this category.
And the third category is gifts for your foodie friend who also happens to be a snacker.
As an Amazon Associate we earn from qualifying purchases. We may earn a small commission for our endorsement, recommendation, testimonial and/or link to any products or services from this website. Thank you, your qualifying purchases help support our work in bringing you real daily gift ideas.
Quick Overview: Gifts for snackers
Snacking Items.
Help them store, prepare, and serve, and eat their snacks with these amazing one of a kind gift items:
1. Wooden Snack Storage Container with Compartments.
This classy snack storage container comes with 7 compartments for 7 different types of snacks. It is ideal for snacks that usually come without their own packets like luxury nuts and dried fruits that come in tray packaging. It comes with a lid that is glass and wood combined, to preserve the freshness of the snacks inside.
This is an amazing product for preserving the freshness of snacks especially dried nuts and dried fruits snacks. And the best thing is it doesn't take up too much space.
2. Candy Storage Container.
This cute storage container shaped in the form of a flower petal is specifically for candy snacks. It comes in a double layer meaning more space to take more snacks. And each layer comes with 9 compartments. Its use does not have to be limited to candy; it can be used for other snack items too like dried fruits and nuts.
This gift storage container packs more punch than it looks. Each layer comes with 9 small compartments that open out if you want to use it to set up a snack table. The 9 compartments mean you can have 9 different snacks packed in one place and kept fresh.
3. Bamboo Dessert and Snack Tumbler.
This eco-friendly dessert and snack tumbler is made out of quality bamboo and great for all kinds of desserts and snacks. It comes in a pack of 100 meaning it won't run out quickly. It is also easy to dispose of.
This dessert tumbler is the perfect size for having dessert and snacks. It is eco-friendly and a much-preferred alternative to plastic dessert bowls.
4. Acacia Wood Salad Bowl.
Another great quality bowl made of eco-friendly acacia wood. It is great for having salads and fruit salads. It comes in a set of 4 serving bowls.
Classy, easy to use, sturdy and great quality wood describe this salad bowl. It can also be used for cereals.
5. Classy Wooden Serving Tray.
This classy wooden serving tray is the perfect companion for having all your snacks while sleeping in and lazing on the bed. The perfect accessory for serving your snacks in bed. It is very roomy to take all your snacks without having to leave the bed. And even better is the fact that it is made of high-quality acacia wood.
Remember to use a coaster when placing hot items on this cool tray. It is made of high-quality wood and very roomy to take many items. And it is a great accessory for one's living space as it can be placed on an ottoman as an accessory.
6. Wooden Candy Dispenser.
This classy wood candy dispenser guarantees durability. Made of quality wood and designed to outlast other ordinary candy dispensers in the market, this sits easily on any tabletop and makes a good decorative piece at home or even in the office. It is perfect for the snacker to take their sweet snacks to their workplace.
Candies, sweets, M&Ms, and all things chewy have a new home and one that makes them within reach for the snacker. You can replace the plastic jar with glass to make it look even better.
7. Dinosaur Taco Holder.
Cool looking taco holders that come in the shape of 3 dinosaurs and a 4th taco holder. Eat tacos in style. Even though they were initially designed with children in mind, these taco holders are a delight to have. And we all have that little child in us anyway. Looking at them alone makes you feel your tacos must be from heaven.
These really nice taco holders can also hold hot dogs and french fries. And they stimulate eating tacos. They are also a great educational tool for children.
8. Popcorn Maker.
Popcorn is every snacker's go-to snack. With this very easy to use and just perfect size popcorn maker, they can have their go-to snack at home whenever they feel like it. This kit comes with 16 oz. of corns ready for popping as well as the oil for popping it and 2 jars of cheddar seasoning.
This popcorn maker can make lots of popcorn in 3 minutes or less. And it is easy to set up, use, and clean.
9. Snack Finger Covers.
No more messy hands when eating chips for your snacker. Wear this easy to slip on covers on the chips' fingers and eat away. They are made with friendly BPA free materials and are easy to use, wash and store away.
These finger covers have revolutionized eating chips and still have clean hands and fingers. And they are easy to wash. You can also use them to eat any other food items that engages the hands like chicken wings.
10. Chips and Dip Bowl Set.
Having chips with your dip has never looked cooler. This one of a kind chips serving bowl comes with the hole for the dip already carved in. This classy snack accessory is made of quality acacia wood and is a great serving dish for eating chips and nachos with dip.
The size of this bowl is just perfect for the snacker. Put your chips and dip and settle with your glass of wine or whatever your choice of beverage. It is big enough to take a serving for two people.
Decadent and Fabulous Snack Gifts.
When it comes to giving snacks that stand out, gift baskets are the best. Below are the best selection of snack gift baskets and has baskets that contain just snacks or ones with a good variety and mix.
11. Football Lover Gift Basket
This gift basket comes with a tray and an assortment of snacks and cheese spreads. The snack varieties include pretzel sticks, peppercorn crackers, bacon, and cheddar cheese spread, honey mustard dipping sauce, almond toffee, and walnut cookies. It is called a football lover's snack gift box because it is apparently ideal for the snacker that loves football. He/she can enjoy their favorite EPL games with this snack.
A basket of delectable yumminess.
12. Jerky Strips Pack.
For the meat-loving snacker, these jerky sticks are the perfect nibbles on the go.
Perfect meat and jerky sticks for the meat-loving snacker. Tasty and yummy.
13. Moravian Sugar Cookies Jar.
For the truly sweet tooth, these cookies are the perfect gift. Comes with sweet cookies cut thinly and made from the best cookie ingredients. An original Moravia product.
The perfect snack for the sweet tooth.
14. Popcorn Gift Basket.
This pottery gift set comes with 6 varieties of popping corn and 3 varieties of seasoning. It is then packaged in a nice pottery bowl for serving the popped corn, and which can be used for other serving purposes. It is the perfect gift for the snacker who loves their popcorn. Couple it with the popcorn maker in this list and you have a very happy and grateful snacker.
This is the best gift for the snacker that enjoys their popcorn and enjoys making it themselves.
15. Cookie and Brownie Bonanza Gift Basket.
You will render the snacker who loves their cookies and brownies speechless with this bonanza gift basket. They would not even know where to begin with all the chocolate cookie and brownie treats this basket packs.
This is the best gift for a cookie and brownie snacker. And this one is extra special because it is made with chocolates. The basket that is used to package is reusable.
16. Candies Basket.
The perfect snack gift basket for the candy lover snacker.
Candy lovers will fall in love with this gift.
17. Chocolates, Cookies, and Popcorn Gift Basket.
This gift basket is a good mix of all three snacking goodness combined in one – chocolates, cookies, and caramelized popcorn. An absolute delight for the snacker. It is a great gift package at a great price.
This gift basket comes packed with a nice variety of gourmet goodies. And it comes in a nice basket packaging that can be reused afterward.
18. Jumbo Gourmet Caramelized Popcorn.
For the snacker who loves caramelized popcorn, this 1.26-gallon tub will have them drooling. It is a lot of popcorn and they can store it in one of the cool containers listed in this article for continual snacking pleasures.
This gourmet caramelized popcorn is the perfect snack treat for a snacker who loves caramelized popcorn. The cheddar flavor does not have great reviews though so you may want to try it with caution.
19. Chocolate Tower Gift Basket.
This tower gift basket is another winner for every snack lover. It comes with a variety of snacking goodies.
A tower of goodies in beautiful packaging.
20. Classics Snack Mix Gift Set.
All the classics from Fritos, Cheetos, and Lays can be seen in this gift set. An absolute delight for any snacker.
This gift box comes with a sense of nostalgia because it comes with all our favorite classic packet snacks. And the price is good value for money.
21. Caramelized Chocolate Snack Gift Tray
This is another perfect gift basket for a snacker who loves chocolates.
Pros.
Each item comes with its packaging. 

The gift tray is a reusable basket. 

It comes with yummy treats.
Cons.
It's a bit pricey. 

Some customers have complained that some of the contents were stale.

The chocolate is dark chocolate and may not be suitable for a consumer with allergies to dark chocolate.
The fact that each of the snacks comes separately packaged means you can refrigerate them and eat when you want to.
Snack Gifts for Foodie Lovers.
22. Gift Basket of Gourmet Snacking Goodies.
This gourmet basket of snacking goodness is every foodie snacker's dream. It comes with choice and luxury gourmet items.
A basket of delectable yumminess. Every foodie's dream. Absolutely delicious.
23. Cheese Collection Gift Tray.
Foodies love their cheese and in this tray, they get a selection of different cheeses from different parts of the world. Any foodie would love you for this gift.
This product is the best gift you can give a cheese lover.
24. Gourmet Gift Basket.
Another delightful foodie gift basket.
This gourmet basket comes with an assortment of gourmet snack items and is perfect for the foodie snacker and even a normal snacker.
25. The Ultimate Complete Package Gourmet Gift Basket.
This is indeed the ultimate package. It's contents are mind-blowing because of just how much stuff it comes with. And all of it is top range gourmet delights – from cheese to cookies, gourmet popcorn, chocolate wafers – the whole shebang. This is the best gift you can give a snacker cum foodie lover.
If you want to win the friend/loved one of the century award, gift this basket to your snacker and foodie lover friend/loved one.
26. Meat and Cheese Assortment Tray.
This is a divine mix of the best cheese and meat selection. Another great gift for foodies.
Meat combined with cheese – the perfect combination for any foodie lover.
27. American Salami Collection Gift Box.
This beautifully packaged proudly American product comes with the best salamis. The perfect gift for any meat cum foodie lover.
Pros.
It is packed with freshness.

It comes in a gift box packaging.

It comes with a variety of salamis.
Cons.
It is pricey but worth every cent. (If you wanted a less pricey alternative that also comes with quality salamis you can opt for the

Ultimate Salami Collection

instead). 
This gift is perfect for a meat lover and foodie.
28. Cheese Slicer.
This one helps your foodie lover slice his/her cheese pieces however they want. A great accessory for a foodie lover that loves cheese. This gift allows the foodie to buy whole fresh cheese instead of pre-cut ones which may not be so fresh.
No more having to buy pre-cut cheese. This allows you to slice your cheese however you want to.
29. Cheese Serving Board with Knives Set.
This set is what your foodie will use to serve up the meat and cheese gift sets you've given them from this list. The size is big enough to contain as many items as they want it to contain. It also comes with a hidden compartment for storing away the cheese knives that it comes with.
This cheese board is made from quality bamboo and is the best for serving up cheese and meat in a beautifully decorated set-up. The perfect gift set for a foodie.
BUT IS SNACKING HEALTHY THOUGH?
We must add though that snacking all the time is not a good thing. Snacks are not good food items to eat to maintain a healthy lifestyle. It is good to try and encourage your friend/loved one to slowly get out of the habit of snacking all the time. Or to at least vary the items they snack on to include more healthy food items instead. Snacks are known to be packed with sugary and sweet items that are not exactly good for one's blood sugar levels and body mass index. If one will lead healthy and long lives, they will need to eat less unhealthy snacks.
And maybe trying to have that conversation with them may be touchy. So why not consider a healthy snacking alternative instead. By presenting them with a healthy snacking alternative, you subtly nudge them in the right direction and get them to try out something different – a good win-win. And this is why we have also gone the extra mile of selecting the best healthy snacking gift items for you to consider buying for your friend(s)/loved one(s).
30. Gluten-Free and Vegan Health Snack Gift Basket.
This is a great gift basket that comes with an assortment of healthy and gluten-free snacks and energy bars. It's a great way to wean a snacker off the unhealthy snacking stuff because it comes with the stuff they still love to snack on, but the healthier alternative.
Pros.
It comes with an assortment of healthy snacks.

The content is delicious and healthy.

The content is fresh.
Cons.
It may be pricey for some but worth every cent. (If you wanted a less pricey alternative that comes packed with amazing healthy goodies too, then this

Cravebox Health Snack Gift Basket

comes highly recommended.)
This gift basket is a great way to get your snack lover to start snacking healthy.
31. Luxury Nuts Snack Box
Nuts are the perfect healthy snack to nibble on. Nibbling on nuts is a better alternative to nibbling on candies and cookies. Get them off unhealthy snacks by introducing them through this range of a variety of 12 luxury nuts.
Pros.
It comes with an assortment of nuts.

The nuts are fresh.

It comes in beautiful packaging.
Cons.
This is a great healthy snacking alternative for a snack lover.
32. Whole Wheat Fig Bars Gift Set.
This is another great healthy snack that comes with a variety of chocolate bars that are healthy with different flavors like strawberry and raspberry. The bars are made from choice fig tree extracts.
The perfect gift set of the choicest healthy energy bars.
33. Keto Snack Box.
This gift box is the complete package. It comes with all the snacking goodies but in the healthy variant.
This snack box is the complete package and the best part is that it is all healthy stuff inside.
34. Healthy Nuts Snack Packs Gift Set
The great thing with this alternative is that the nuts already come packaged in snack-size packets. And this means that it controls the portion that can be eaten at once, conserving the nuts.
Packet nuts are great snack alternatives. They are both healthy and tasty.
(Other great alternatives are the Nuts Grab and Go Gift Set and Health Snacks and Bar Gift Set)
35. Luxury Cashew Nuts Jar.
Cashew nuts are the kings and queens of the nut world and the perfect snack. They can be had with just about anything. And this jar is filled with plenty of them and will last some time.
This jar filled with cashew nuts is the perfect healthy snack to give any snacker.
FREQUENTLY ASKED QUESTIONS.
What is the ultimate snack gift basket?
Any of the snack gift baskets in this article will make for the ultimate snack gift basket.
Can you recommend gifts for snack lovers and gifts for foodie friends?
Any item on this list is highly recommended for a snack lover and a foodie lover.
What about gifts for people who love food and Christmas gifts for food lovers?
Any of these items and especially those in the foodie lover section would make a great gift for a food lover, whether as a Christmas gift or for any other occasion.
CONCLUSION.
In buying a gift for a snacker, it is best to buy them something that would stand out. All the items listed in our 35 Delectable Gift List are sure to wow your snacker and foodie lover friend/loved one.
Ultimately though, the goal is to wean them off snacking on the unhealthy stuff. Consider combining the healthy alternatives to get them started on snacking the healthy way.
ESTIMATED TIME DESIGNING AND UPLOADING THIS ARTICLE
ESTIMATED TIME RESEARCHING AND WRITING THIS ARTICLE
Try our AMAZING GIFT FINDER TOOL! Find GIFTS with 1 CLICK!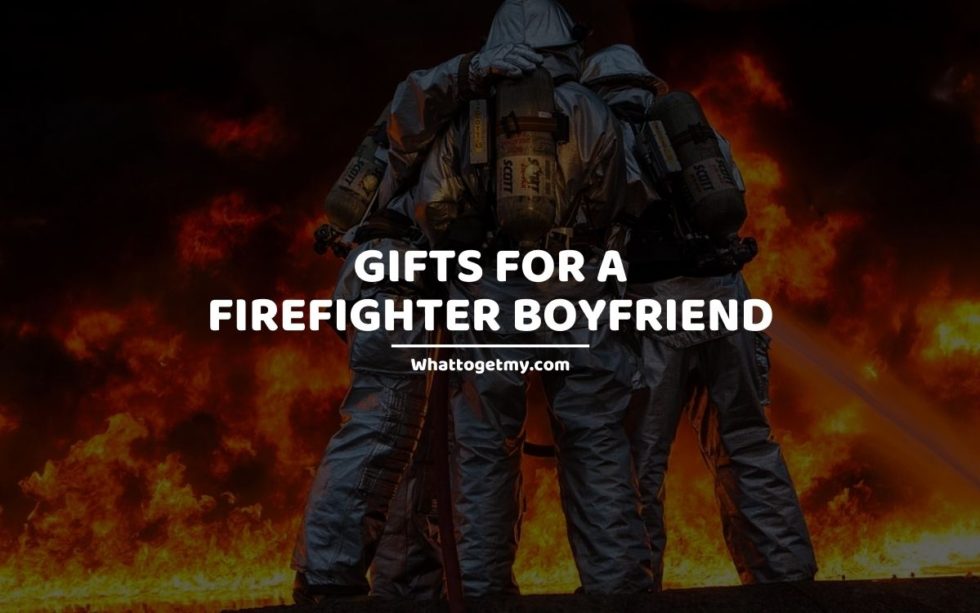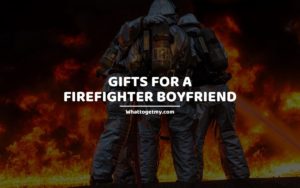 15 Cool Gifts for a Firefighter Boyfriend
They are ever ready to put their lives on the line to save another. They are most likely the first respondents on fatal scenes, ready to do all it takes to help those in need. They are kind, caring and helpful. It is a hectic
Read More »