6 YEAR OLD BIRTHDAY PARTY THEME IDEAS
WhatToGetMy Instructional Article
Do you have a child that will be turning 6 soon? They most probably asked to have a birthday party so that they can invite all their friends and have a memorable party with all their favorite foods, treats and games to play. This means that you will have to plan out a party and come up with 6-year-old birthday party theme ideas.
Your child's 6th birthday is a special occasion, and you want to organize a fun, exciting birthday party that will bring an enormous smile to their face, and it will create lasting memories for them and all the friends and family that attend.
Having a birthday party at this age is great because they do not need much supervision while playing, and because they have started their first year of school, they will want to include their new friends, if not their whole class. But do ask them if they want to invite friends of the same sex or if they do not mind that their guest list is both girls and boys.
Party Planning Tips for a 6th birthday
To prepare a birthday celebration that your 6-year-old will remember for years  to come you need to decide on the following:
The Birthday Party Theme

Think about

6-year-old birthday party places

if you are not planning on having it at home

How you will decorate according to the theme

The Party food, including the cake

Come up with some outdoor ort

indoor birthday party games for 6 year olds

Party Favors
For 6-year-olds, it is best to keep the party down to just two to three hours and to keep them busy by setting up a timeline for every part of the party.
The party schedule can go as follows:
Guests arrive

Party games or activities time

Opening presents time

Snack time

Singing Happy Birthday and cut the birthday cake

End of Party where you give each guest a party favor bag as they leave
If you have a large group of kids attending the party, you will need some help. Make a list of things that other guests or family members can help you with, for example:
Have someone to help with taking photos.

Make a schedule as to what time to cut the cake, to eat and to do activities.

Ask others to help with the different games and activities.

Have someone write down the names of who gave which gift as it will help provide more meaning to the gift. Also, prepare thank you cards that you can send at a later stage.

Have someone help when a child gets cranky or is mean to other kids by removing them from the play area until they have calmed down.
Birthday Party Theme Ideas
When choosing a theme, sometimes it is best to ask your kid even if they may seem to be unusual children's party ideas. You can also find out what they are interested in and create a theme from it, or you can choose from the following 6th birthday party ideas: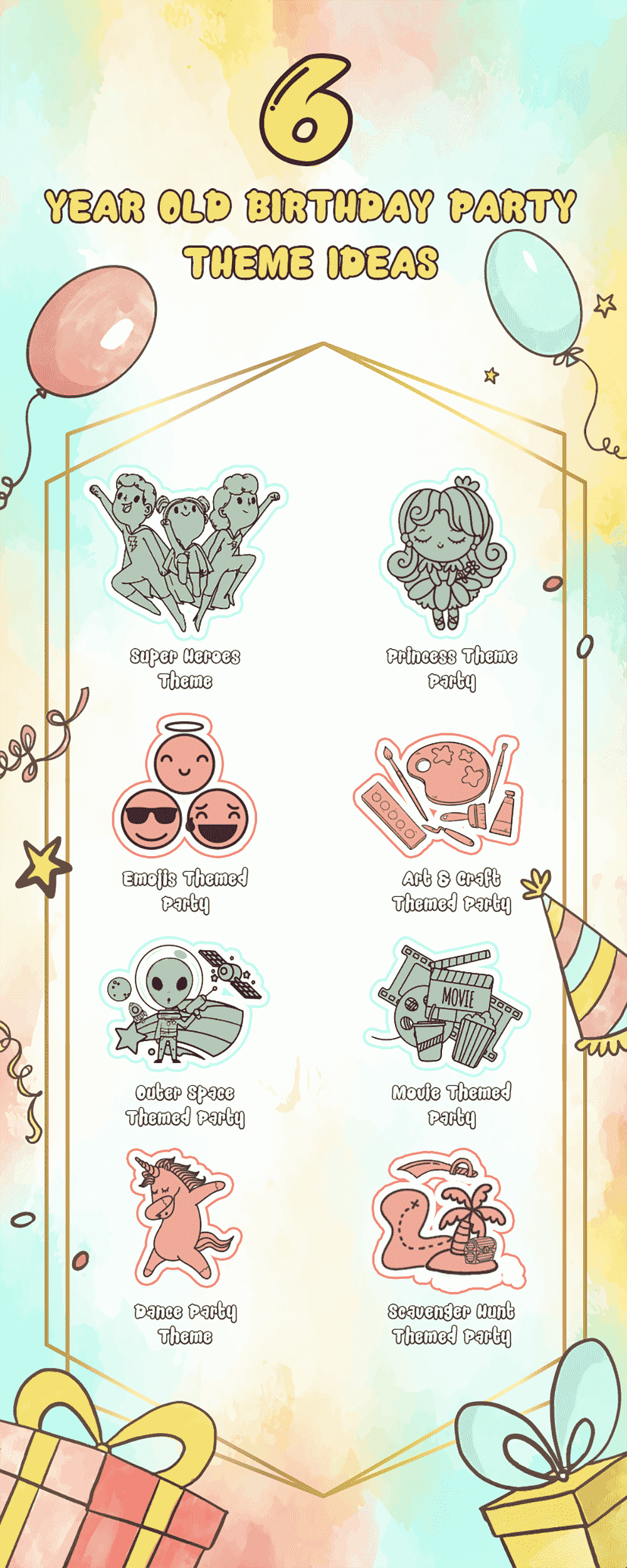 Source Link: https://whattogetmy.com/6-year-old-birthday-party-theme-ideas/
Superheroes Theme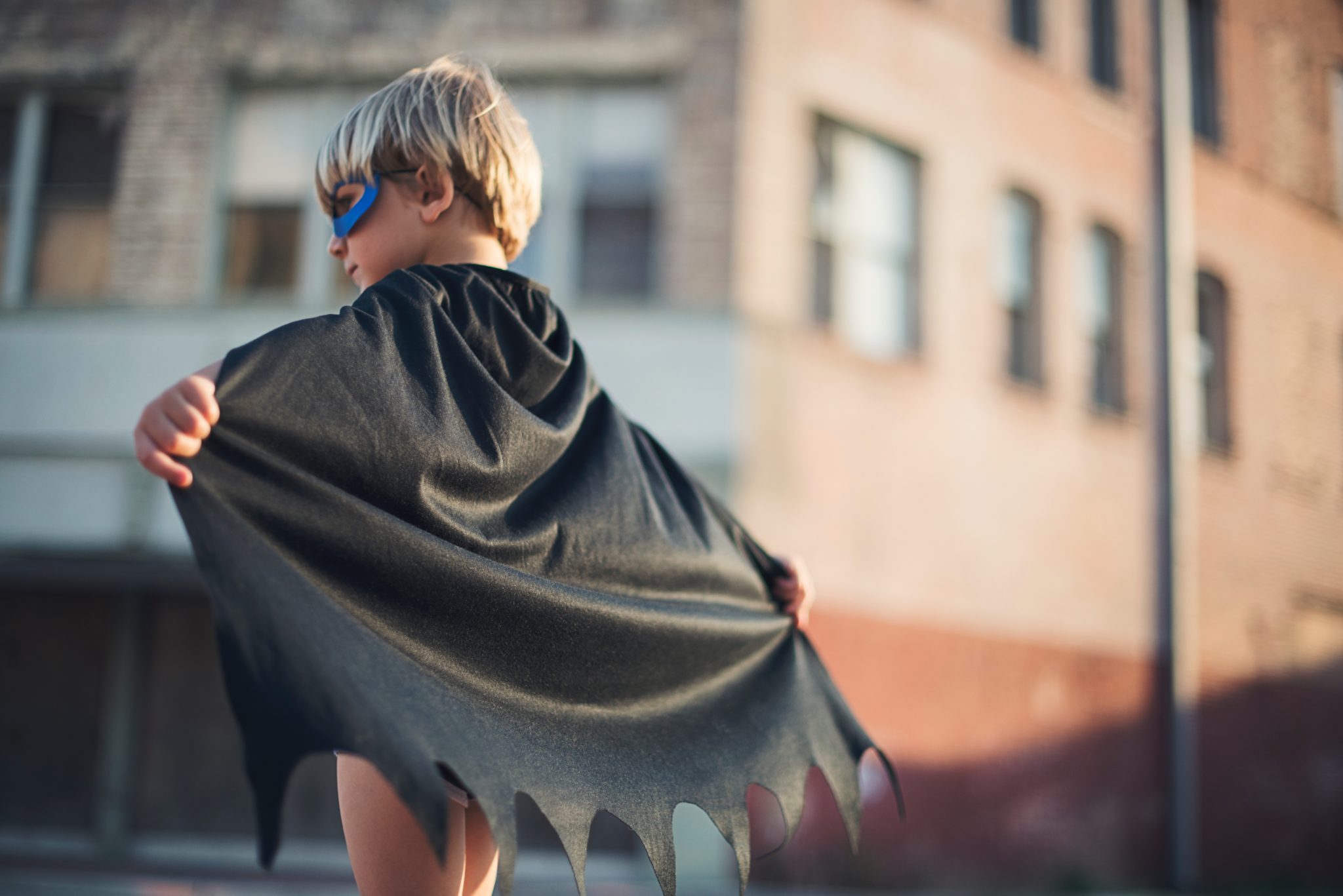 A superheroes theme party is an all-time favorite, and great for both boys and girls. There are so many different decorations, costumes, party games, and project ideas for this theme.
Decoration ideas:
You can be creative by using the colors, strengths, trademark sayings, trademark weapon of choice, and the sidekicks of superheroes. You can use posters or cutouts of logos of the superheroes and even comic book type pictures and posters.
Food Ideas:
All kids love food that has the logo, colors, or trademark weapon of choice included on top of the food item, for example, the hammer of Thor placed on top of each cupcake or Captain America's shield themed cake. You can even just use the initials or logo of the superheroes.
Games and Activities Ideas:
Use your superheroes as inspiration for the games and activities you plan on having on the birthday. You can give each guest a cape and mask so that they can dress the part, set up battle stations, training stations, obstacles for your superheroes to get through and have a few victims for your superheroes to save. You can have your guests decorate their own superhero shield to take home with them.
Party favors Ideas:
Superhero Party favor treat box.

Superhero wristbands.

Superhero stickers.

Superhero masks.

Foam swords.

Add some superhero candy, cupcakes, or a piece of the cake.
Princess Theme
Another all-time favorite for little girls is to feel like a princess for the day by having all things look like a princesses dream. If your guest list is only little girls, you can even take a princess party a little further and include a spa treatment where each guest dresses in robes and slippers, twirl their hair up in a towel for the day and include manicures, pedicures, and facial masks.
Decoration ideas:
Decorations for a Princess themed party are readily available because of its popularity among little girls. You can use Princess Banners, tissue paper garlands, castle backdrops, the use of wands, tiaras, glass slippers, princess party plates, cups, and table runners.
Food Ideas:
For princess party food, you could have some Disney Princess cake pops, Disney Princess Cupcake Toppers, Princess Cupcake Toppers, Princess Candy, and of course, a Princess cake. Another option is that you could go for a more "Afternoon Tea" effect with bite-sized sandwiches filled with cream cheese, ham or egg mayo and a selection of cupcakes or scones.
Games and Activities Ideas:
Games or activities for a Princess themed party could include coloring activities,   princess photo booths, treasure hunts for the hidden glass slipper, crown, or wand. You can have your guests decorate their own Tiara or set up a pampering station with mini manicures or to apply kid-friendly makeup.
Party favors Ideas:
Princess Party favor treat box.

Princess temporary tattoos.

Princess stickers.

Princess Tiaras.

Princess Lip Balm.

Add some Princess candy, cupcakes, or a piece of the cake.
Emojis Themed Party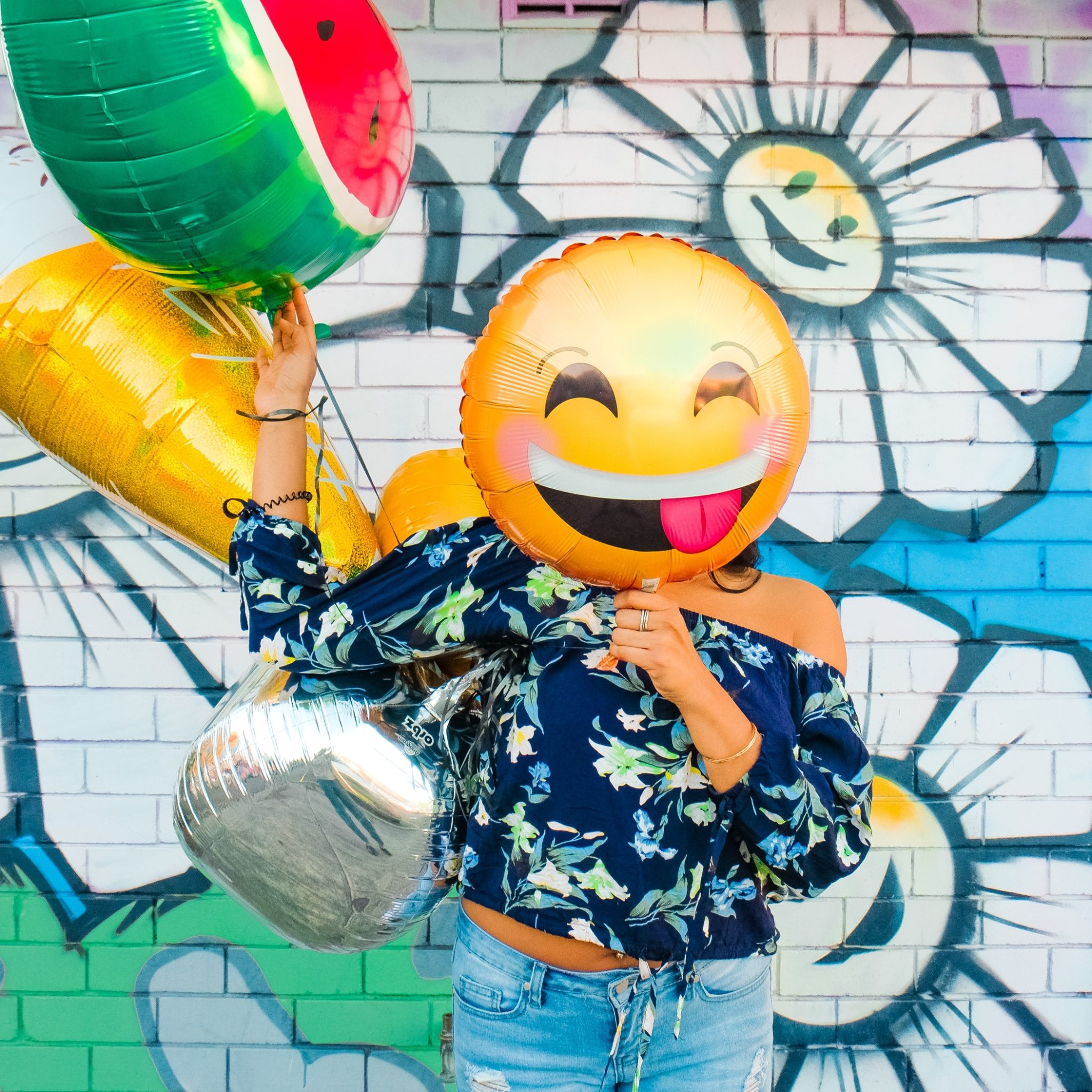 Set a playful and fun scene with an Emoji themed party that keeps getting more and more popular. They are fun, bright, colorful, and add so much personality to the party. There is an emoji for absolutely everything, and people love them. An emoji themed party can easily be pulled together with very little fuss.
Decoration ideas:
Emoji party decorations are probably one of the easiest themes to decorate for because all there is to them are bright yellow round objects with different and funny faces. There are many free emojis printable on the internet, or you can make them yourself using bright yellow paper plates or yellow balloons and paint faces on them with some sharpies.
Food Ideas:
For the food and treats some ideas are mini pizza with emoji faces on them, emoji cakes, cupcakes, macarons, cookies, pops, and just use bright yellow icing with a food decorator pen.
Games and Activities Ideas:
Games or activities for an emoji themed party could include pin the face, decorate own balloons, face painting, or play a game of emoji twister.
Party favors Ideas:
Emoji Party favor treat box.

Emoji temporary tattoos.

Emoji stickers.

Emoji keychains

Emoji Mesh Sunglasses.

Add some Emoji candy, cupcakes, or a piece of the cake.
Art & Craft Themed Party
If you have a 6-year-old who loves to be creative by painting or creating new items, then an art and craft themed party would be perfect for you to inspire your young artists, and it allows them to have fun with a variety of art-related activities. With this type of party, do note on the invitation so that the guests can dress accordingly.
Decoration ideas:
For decorations, you can use bright and colorful handmade banners, paint splash signs, balloons that you dress up yourself, vibrant garlands, a splatter-painted table runner, and food signs in the form of art stationery.
Food Ideas:
For the food and treats, it would be a great idea to have finger foods, snacks, and simple beverages as your guest will be so busy being creative. You can also have cupcakes and cookies with colorful sprinkles on or paint splashes made with bright, colorful icing and a rainbow birthday cake.
Games and Activities Ideas:
Give each child their own colorful apron based on their favorite color as they arrive at the party. You can set up a couple of different stations for finger painting, clay modeling, poster painting, and just a couple of kids at each station at a time and then let them rotate after about 15 minutes. You will need to have an adult at each station to help.
Another idea is that you can have each child decorate their own cupcake or cookies or play a game of dart balloon painting where each child gets a turn or two to burst a balloon with a dart filled with paint on a big white sheet of paper.
Party favors Ideas:
Crayola crayons.

Watercolor paint sets.

Their creation for the day.

Add some colorful splattered cupcakes or a piece of the cake.
Outer Space themed Party
Many kids find space fascinating thanks to the Star Wars franchise and many other movies that feature space, which include the many different types of aliens, spaceships and laser beams astronauts, rocket ships, planets, stars, and galaxies. Your range of choices is very vast.
Decoration ideas:
For decorations, you can use banners and posters of spaceships, astronauts, planets, stars, galaxies, rocket ships, and space backdrop. You can place some props of laser beams, glow in the dark sticks, or miniature rocket ships.
Food Ideas:
For the food and treats, you can make some Moon rocks by using popcorn or pieces of honeycomb, Star-shaped, rocket-shaped cookies or sandwiches, rocket ship cupcakes, or cake pops. You can use any food items that are in the shape of a ball, for example, cheese balls to represent the planets.
Games and Activities Ideas:
For games and activities, you can let them play:
Hunt an alien after you have hidden one or a couple of aliens for them to find by leaving clues and trails leading to it.

You can wrap small rocks in silver foil and get the kids to do the same with the Moonrock hunt.
Party favors Ideas:
Outer Space Party favor treat box.

Rocket ships, aliens, planets, astronauts, UFO temporary tattoos.

Rocket ships, aliens, planets, astronauts, stickers.

Space keychains.

Add some Space candy, cupcakes, or a piece of the birthday cake.
Movie Themed Party
All 6-year-olds have a favorite movie that they like to watch, and you can give the kids an experience of the cinema at home by organizing a screening of their favorite movie. You can decorate the house with everything you would find in a cinema, like a popcorn machine, treats station, and posters of the movies showing on the walls. You can provide every kid with a movie theatre snack box if you like for them to munch while watching the movie.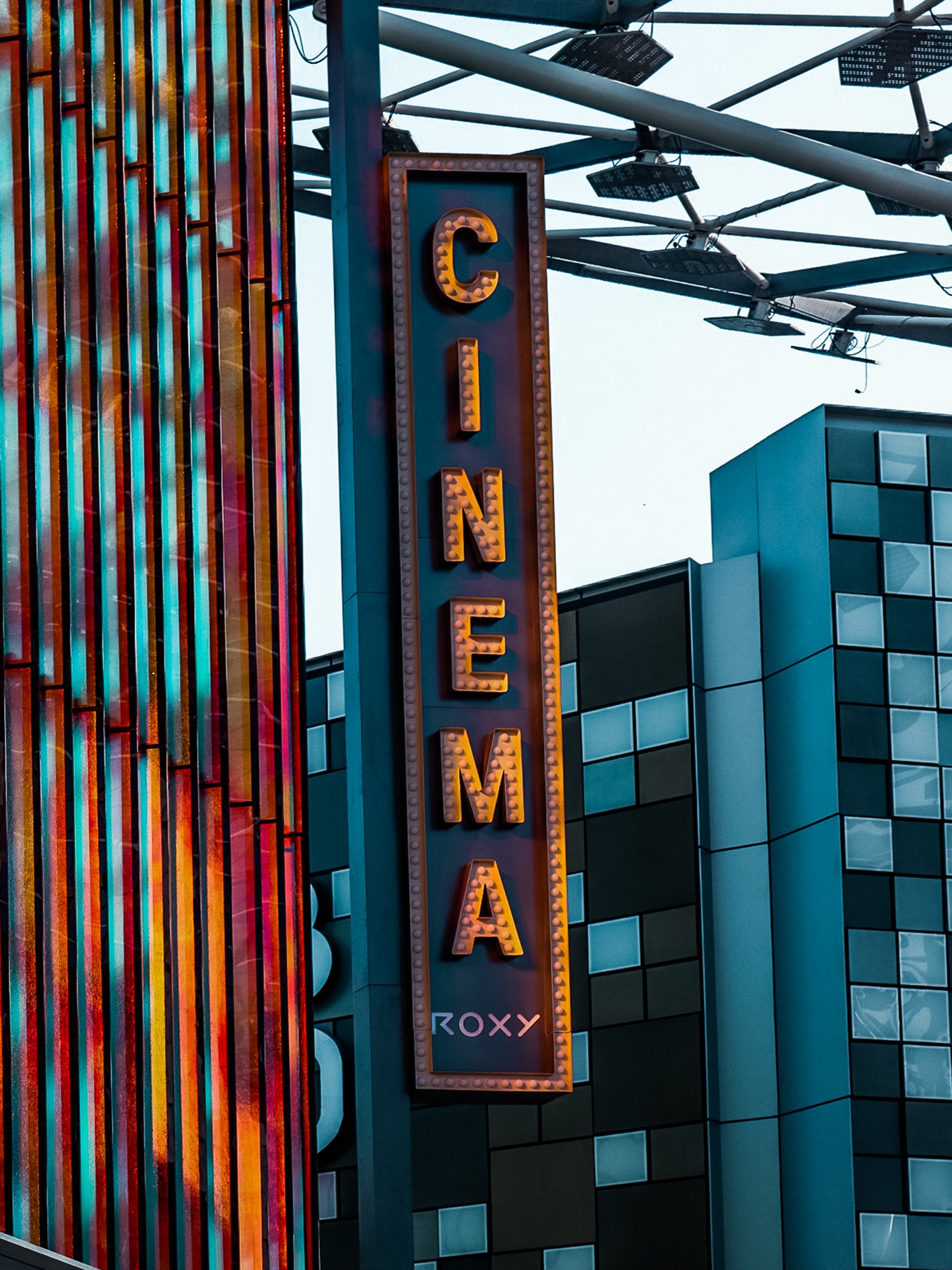 Dance Party Theme
A dance-themed party is a lot of fun as the guests can dress up in their dance outfits. You can hang some disco balls, play all the popular musical numbers and let all the kids dance freestyle. There are many music-related games that they can play that will keep them stay busy and active, like the all-time favorite musical chairs, dance freeze, karaoke, and many others.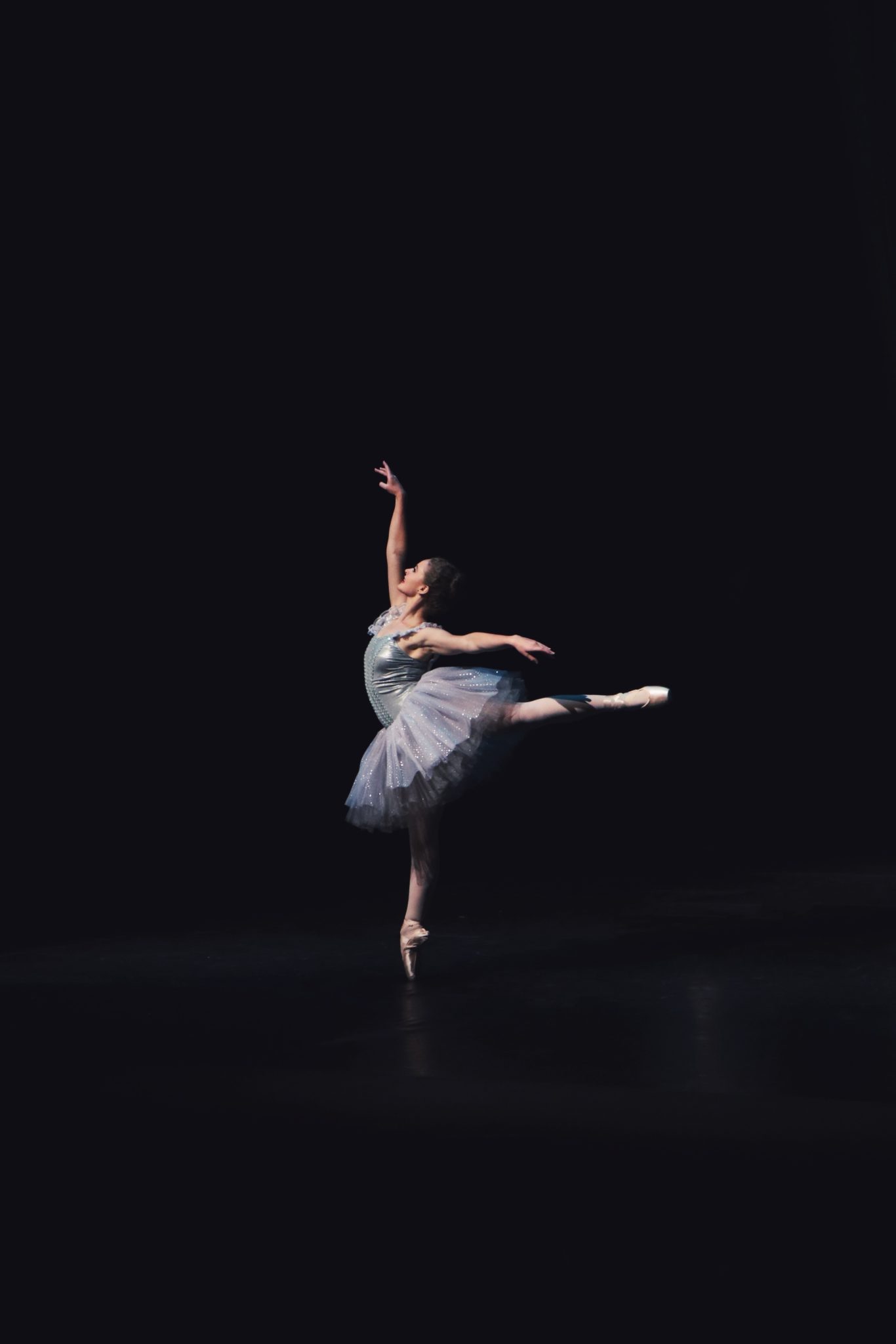 Scavenger Hunt Themed Party
A scavenger hunt can be extremely fun for the kids if you make it exciting for them by making up a bunch of clues or riddles that 6-year-olds can understand and hide them in various places. Give them the first clue, which leads them to the next clue and the next until it finally leads them to a prize, surprise, or a treasure at the end. You can decorate with clue cards, spy, and detective posters.
Water Themed Party
This one is for a birthday that takes place on a hot summer's day where you can get creative with just a water hose and a sprinkler. You can have them toss water balloons or race with them with squirt guns. You can add a Slip-n-Slide and a couple of wading pools for them to run, splash and have plenty of water fights.
Coming up with some 6-year-old birthday party theme ideas becomes easy if you ask the soon to be 6 years old what theme they would like, and if they can't decide then look at what are their interests are. Decide on whether they love to dance, movies, superheroes, princesses, emojis, all things space-related, or are they an inspiring artist. Then plan a themed party according to your answers and make sure that their friends are always under supervision to minimize accidents from happening.
ESTIMATED TIME DESIGNING AND UPLOADING THIS ARTICLE
ESTIMATED TIME RESEARCHING AND WRITING THIS ARTICLE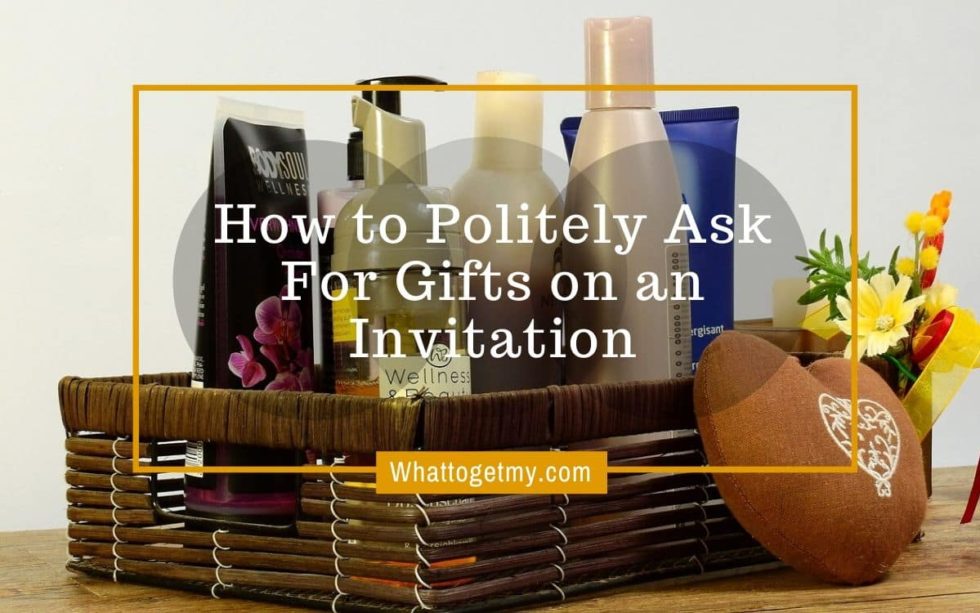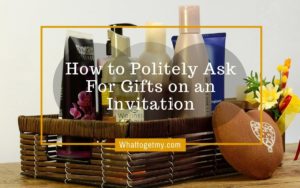 How to Politely Ask For Gifts on an Invitation
3 creative ways to How to politely ask for gifts on an invitation WhatToGetMy Instructional Article Asking your guests for gifts on an invitation is a situation that needs to be treated carefully.  Although, most of the time it is not necessary to ask people
Read More »