Is your little girl already two years old? Time passes so fast! She's already becoming a toddler who wants to know everything about the world. Two's have a difficult reputation, but they are the most beautiful period in the child's development. Toddlers are curious and sensitive, and it brings so much joy watching them grow and learn stuff. So, the best gifts would be the one that improves their skills and helps them discover new things. Therefore, if you're looking for Christmas gifts for 2 years old baby girl, we recommend practical things. The ones that improve your child's social, personal, motor, and cognitive skills. If you're not sure which ones to get, we have an entire list of super useful and fun things to buy for your toddler! Our 8 Christmas gifts for a 2-year-old baby girl are perfect for every baby girl out there.
As an Amazon Associate we earn from qualifying purchases. We may earn a small commission for our endorsement, recommendation, testimonial and/or link to any products or services from this website. Thank you, your qualifying purchases help support our work in bringing you real daily gift ideas.
Quick Overview: Christmas Gifts for a 2-Year-Old Baby Girl
Our Gift To You:
Find out how to download This Free Printable Christmas card for baby girl
 at the end of this article.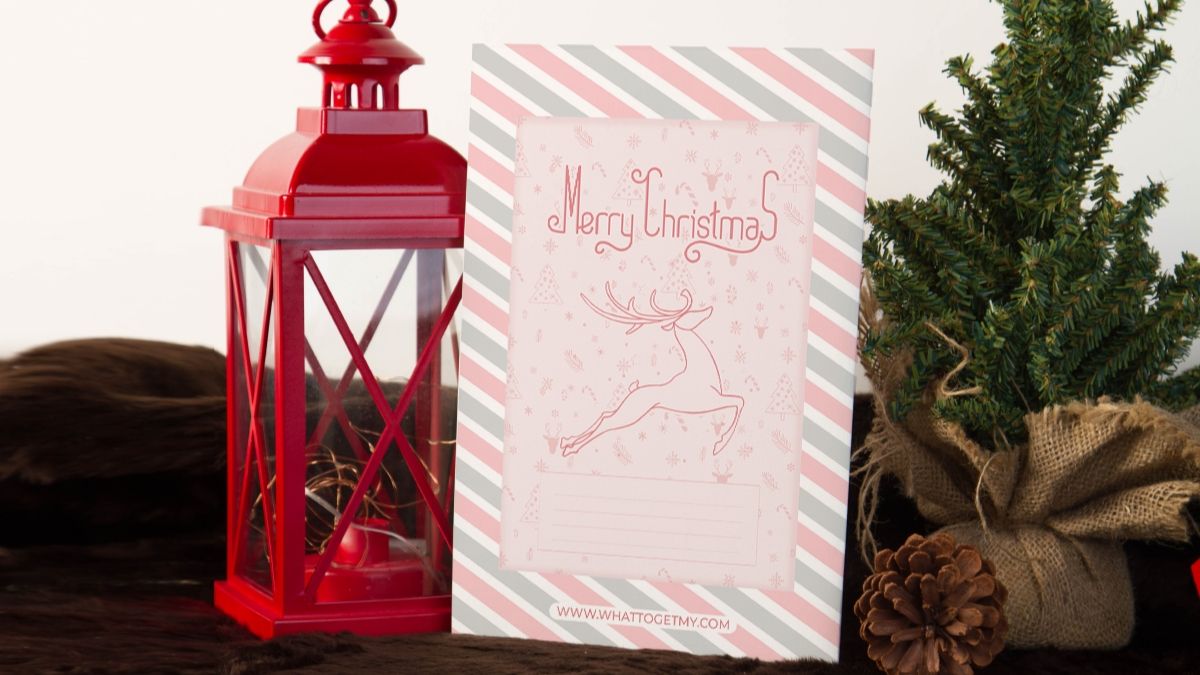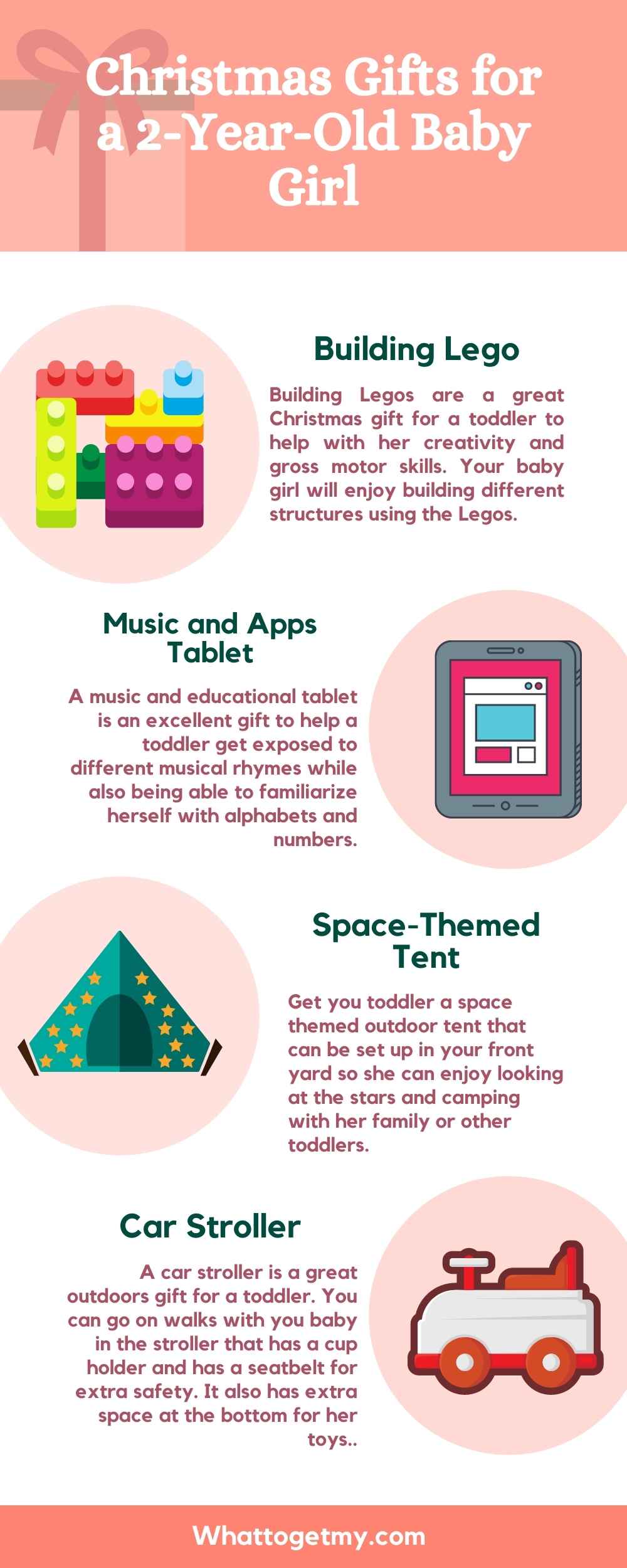 Source Link: https://whattogetmy.com/christmas-gifts-for-a-2-year-old-baby-girl/
USA Toyz Rocketship Play Tent for Little Adventurers
If you want to encourage your child to be more adventurous, we recommend getting her a play tent for Christmas. USA Toyz offers a perfect one, with an amazing rocket and unicorn design. The tent is fun, spacious, and it accommodates up to 3 children. It's easy to assemble, no tools are required. The maintenance is pretty simple too. You'll only need some mild soap and water to clean it. Additionally, the tent proves to be quite sturdy and durable. It comes with a space projector toy and a travel tote for more portability.
USA Toyz tent is an excellent choice for every toddler. It makes a perfect Christmas gift as your little one gets to play inside during winter. It's incredibly fun, spacious, and looks amazing. Your child will love it!
Take a Ride Around the Block With Step2 Whisper Ride II
If you want to take a stroll around the block with your toddler, Step2 push car is the best Christmas present for your 2 year old girl! It's a stylish little stroller suitable for children who weigh up to 50 pounds. People love that it has a lot of extra features such as a foldable handle, safety belt, and cup holders. It even has a spacious storage compartment under the seat. You can use it to store all your child's little treasures and accessories.
If you're looking for practical gifts for 2-year-olds, Step2 stroller is the perfect one. It allows you to spend some time outside with your toddler and have fun! For more outdoor activity ideas, you can look up into our article about 2-Year-Old Birthday Day Out Ideas.
More Enjoyable Lessons with Teach My Toddler Learning Kit
Are you wondering what to buy a 2-year-old for her birthday? Search no more, a learning kit is the thing you want to get! You can teach your toddler the alphabet, colors, shapes, and numbers with this amazing kit coming from Teach My Toys. The set includes board books, posters, puzzles, and flashcards. It improves communication and motor skills, memory, and hand-eye coordination. All you need to do is to play with your child 20 minutes a day using this kit!
Teach My Toddler Kit is one of the best educational toys for 2-year-olds. It's simple, super fun, and includes a lot of different items. Parents all over the market noticed how enjoyable and useful the set is, not to mention that the children adore it!
Have Fun at Christmas with Melissa & Doug Monster Bowling Game
Those looking for the best toys for 2-year-olds 2019 will love Melissa & Doug Monster Bowling Game. The set includes 6 monster bowling pins and a monster bowling ball. They come in a convenient case that's perfect for transportation and storage. All pieces are made of soft-textured material, and they have a friendly-looking design. They are just perfect for curious and restless toddlers!
Melissa & Doug Bowling Game is perfect for Christmas! With all those friendly-looking monsters, you and your child will enjoy bowling all day long. Also, if you want to prevent your child from spending too much time in front of the TV screen, this game is an excellent alternative making it a great 2-year-old baby girl Christmas present.
Pro Tip: If you're making A Gift Basket for Your Sick Child, we strongly recommend including Melissa & Doug Bowling Game. It will make your child incredibly happy!
First Builders Big Building Bag for More Creativity
This one is not a Christmas gift idea for a toddler girl only, but it is also a solution if you're having difficulties with finding a gift for a 2-year-old boy who has everything. You can get them the First Builders building bag. It's a toy designed for both boys and girls, and it's perfect for every occasion. Growing toddlers love to build their creations. Their imagination starts to expand and becomes more vivid. First Builders Building Bag allows them to express it!
The set includes plastic blocks in all kinds of colors. They are BPA-tested and PVC-free, which makes them perfectly safe for use. Parents love how they improve their child's motor skills and hand-eye coordination. They also appreciate the extra-large size of the blocks, as they are not so easy to step on while walking around.
All in all, we like how easy to use this set is. It's fun, inspirational, and improves motor skills. Your little girl or boy will enjoy playing with all the included blocks. Who could ask for more for a Christmas gift?
Inspire a Little Musician with VTech Little Apps Tablet
VTech Little Apps Tablet is a great Christmas gift for a 2 year old girl because it is a useful and super fun device. It has a color-changing screen, letter buttons, and a piano keyboard. Therefore, it doesn't only provides different learning activities but also allows your little girl to create musical tunes! Your child will have lots of fun while learning letters, words, and basic math at the same time. It's also worth mentioning that parents love how sturdy and long-lasting this tablet is. Besides, it's suitable for children from 1 to 5 years old, so it can be used for learning for several years!
If you want to get a practical and fun Christmas gift for a 2 -year-old girl, stick with the VTech tablet. Especially if you think she's a natural talent when it comes to music! A piano keyboard on this tablet will inspire your young musician, and allow her to create musical tunes.
Teach Your Toddler New Words with LeapFrog Learning Friends 100 Words Book
LeapFrog Learning Book is a perfect Christmas gift! It contains more than 100 words to help your child learn more about the world. The book is super fun, as it plays the words every time your toddler touches them on the page. How amazing is that? It even plays some sound effects and learning songs. Parents will also love that the book works on batteries, comes with instructions, and offers a bilingual experience (Spanish words included).
LeapFrog Learning Book is just adorable! It is not only suitable for a 2-year-old girl, you can buy it even if your toddler is 18 months old or even younger. It offers a beautiful design and a wide vocabulary for learning. With it, your child will become more creative and have so much fun every day!
Help Your Child Express Creativity with VTech Doc McStuffins Talk & Trace Clipboard
We have another extraordinary gift for you if you are looking for the best Christmas toys for your 2-year-old girl to help her express her creativity! VTech Doc McStuffins Talk & Trace Clipboard offers 4 learning activities and over 30 different melodies and sounds. It comes with 3 detachable stencils, so your little girl can draw and write whenever she wants. The board will help her learn letters, numbers, and much more. It's large enough for easy use, and it improves eye-hand coordination. It also has a volume control button and an automatic shut-off for parents' convenience.
VTech Talk & Trace Clipboard is a useful little toy that allows your growing child to learn while having fun! It's compact, portable, and easy to use. Your baby girl will be able to bring it everywhere she goes!

Additional Things to Consider
Before you make a purchase, take a few moments to look into a few extra tips we have for you:
Child's Age
So, you are buying Christmas gifts for a 2-year-old baby girl? That's awesome, but you should keep in mind that your kid is growing insanely fast! You won't even have time to think about it, yet you'll see her at 5 years old. Therefore, think about the gifts that will be useful for her in the next couple of years. It's great to have simple toys around the house, but most substantial ones will provide more in terms of learning over the years, and they'll be more enjoyable.
Occasion
Of course, you're getting a gift for Christmas, and you should give your little girl things with Christmas motives. However, think about the fact that you want your child to use a particular item throughout the entire year. If a toy only has Christmas motives, she'll probably lose interest in it once she noticed the lack of Christmas decorations around her.
Another Extra Tip:
In case you're planning a small party for Christmas, and you're looking for some inspiration, don't miss to check out our article about 6 Year Old Birthday Party Theme Ideas. We wrote it with older children in mind, but you should be able to find a lot of creative ideas for different generations!
Engaging Toys
Lastly, consider getting a toy or any other thing that is versatile enough to engage your child in different activities. This way, she'll be learning a lot of different stuff while still playing with a single toy! Besides, a versatile toy is the source of more fun and lasts longer.
Frequently Asked Questions
Should I go for educational gifts or gifts that improve my toddler's motor skills?
Children cannot do any organized activity at that age anyway, so you can get them any gift as long as they find it fun or entertaining and it helps them explore new things. 
Should I pick a gift of a hobby that I believe my toddler is interested in (music, sport, art) or should I go for something new?
At the age of 2 children are ready to explore their world so you can't be sure that they prefer one game/hobby over the other. Sometimes it just means that they have had better exposure to a hobby and that is why it appears that they like it and enjoy it. Therefore don't hesitate to introduce them to new activities to see if they enjoy it or not.
Final Thoughts
Choosing the best gifts for toddlers can be rather challenging. It's not about their satisfaction, because most kids who are up to 5 years old are easy to please. They can have so much fun playing with simple toys and even things around the house. The thing that makes this process challenging is the age itself. Toddlers are learning about the world, so they tend to imitate and adopt information way quicker. It's not enough to get simple toys anymore, but those designed to teach and improve everyday skills. Your little girl should have fun while playing as well as learn new stuff.
Luckily, there are a lot of toys on the market that are meant to engage toddlers in the learning process. They are to improve language, communication and listening skills as well as cognitive, personal, social, and other skills. To help you choose the best ones for your little girl, we carefully picked the most engaging toys and accessories on the market. Our top picks for Christmas gifts for a 2-year-old baby girl should make the most of this year's holiday!
Get This and So Many More Free Gifts on Our New Marketplace, Spark Resort!
ESTIMATED TIME DESIGNING AND UPLOADING THIS ARTICLE
ESTIMATED TIME RESEARCHING AND WRITING THIS ARTICLE
Try our AMAZING GIFT FINDER TOOL! Find GIFTS with 1 CLICK!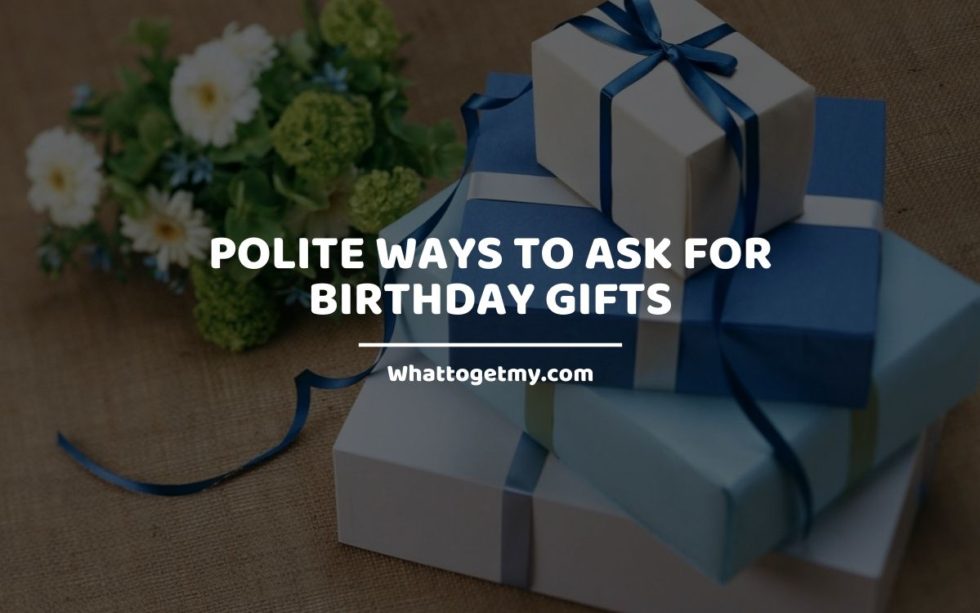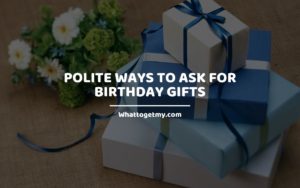 Polite Ways to Ask For Birthday Gifts
5 Polite Ways to Ask For Birthday Gifts WhatToGetMy Instructional Article These days, we often encounter the question of whether it's polite to ask for gifts or not. Don't think you're the only one. People are widely concerned with this topic. However, the other side
Read More »