Have you ever been protected or vouched by your boss from something you did for the company? How about a coworker covering up your schedule or activity because you have to attend an emergency?
Then you must have had that grateful feeling towards them.
If you ever had this feeling, then this article is perfect for you to decide and choose non-food gifts for your coworkers. Food gifts are well appreciated, but non-food gifts can give a much better meaning to your coworkers.
Gifts For Your Boss
Whether you have some good or bad moments with your superior, you can always show appreciation by giving him/her something.
It has been an unspoken rule in every workplace that a subordinate should not give their boss gifts, and the boss should not expect anything as well. This is to ensure fair treatment for each employee.
But even with this, you can still come up with inexpensive office gift ideas to give your boss that he or she can use in the office for comfort purposes.
Personal gifts such as clothes, gadgets, etc. are not the right choice for bosses. Play it safe with items they can use for work like items that can be used and placed on their desk.
As an Amazon Associate we earn from qualifying purchases. We may earn a small commission for our endorsement, recommendation, testimonial and/or link to any products or services from this website. Thank you, your qualifying purchases help support our work in bringing you real daily gift ideas.
Our Gift To You:
Find out how to download This
Free Printable "Thank You" Card
For Your Co-worker at the End of This Article.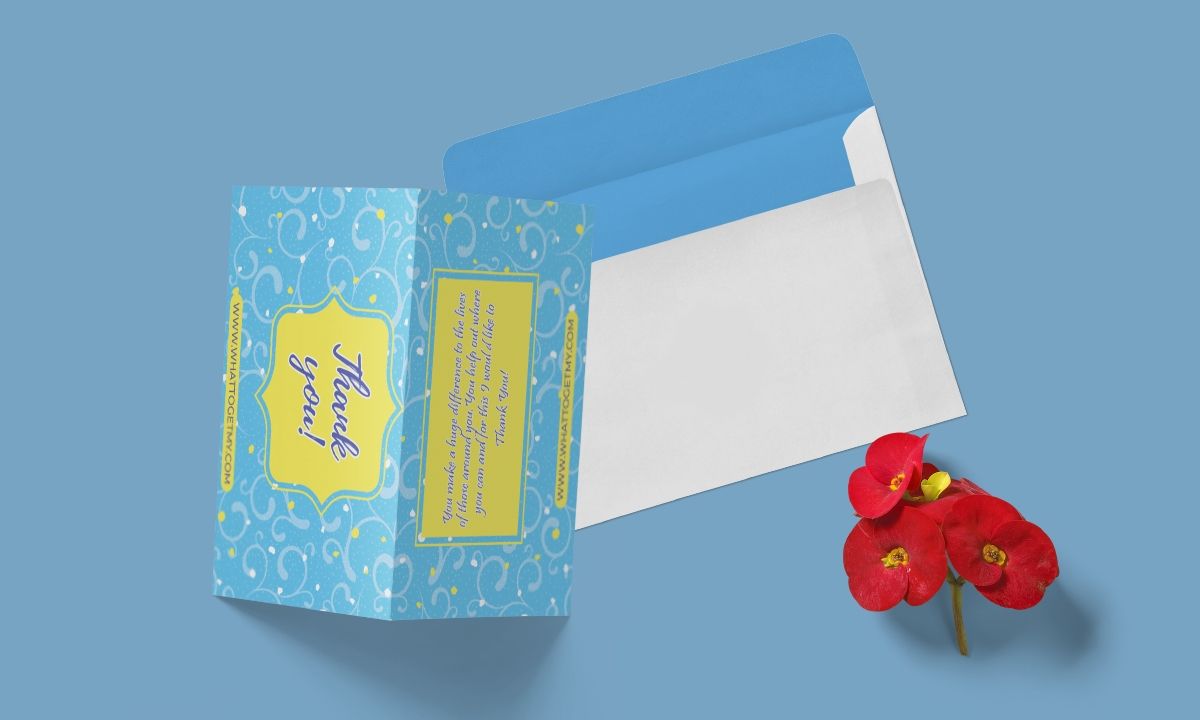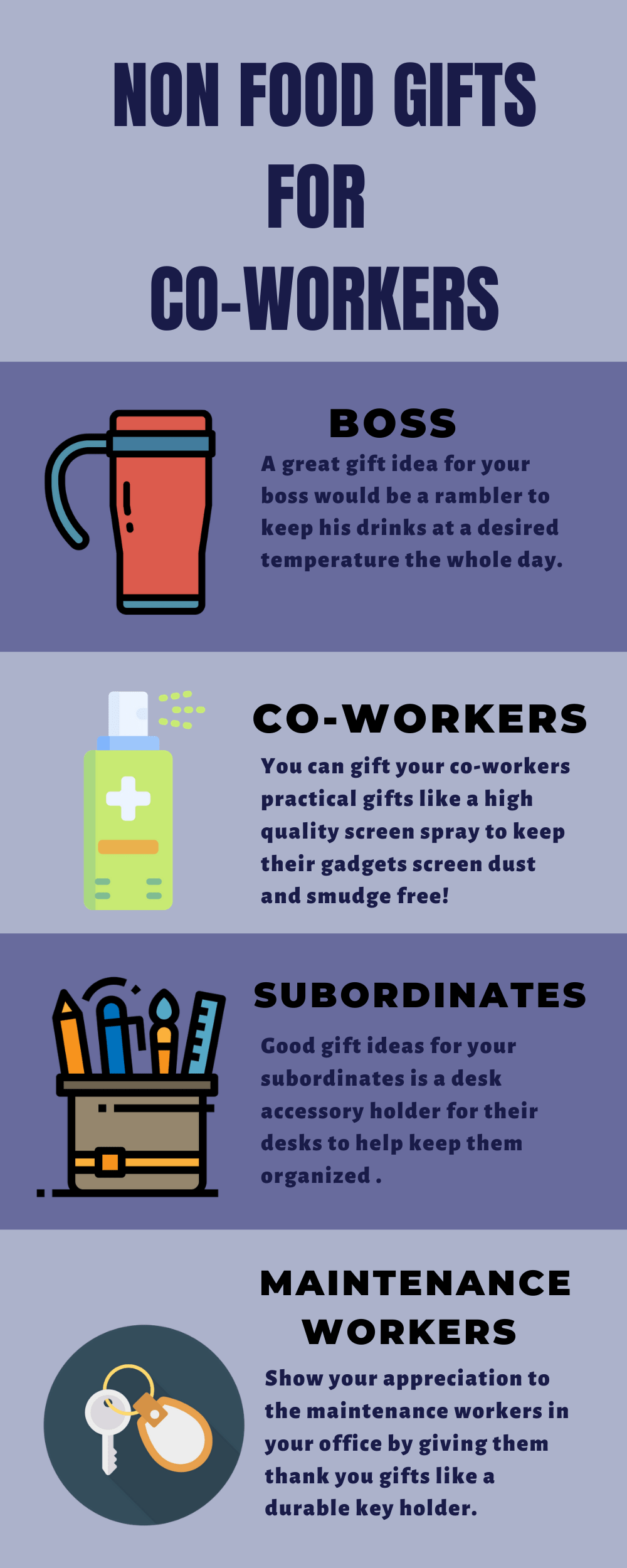 Source Link: https://whattogetmy.com/non-food-gifts-for-coworkers/
Customers of this tumbler love how long it can hold the initial temperature of the beverage put inside.
Yeti Rambler tumbler a perfect gift for your boss, especially if he or she is a coffee lover. This tumbler can also be used for any other liquids, like water, tea, and even beer. Also, he can easily bring this anywhere, may he be doing his reports on his desk or attending meetings.
The features of the Yeti Rambler Vacuum Insulated Tumbler are as follows:
This tumbler is a great gift for your boss. They can take it anywhere; from the office to their home. Just remind him or her that the lid isn't fully spill-proof, and they will be enjoying a hot cup of coffee anytime.
For Your Coworkers in the Same Level
Coworkers who save you from sudden and difficult tasks deserve some appreciation.
Colleagues from the same level are the usual people you deal with when you're at work. They are also the people you always talk with, share problems, or just hang out.
Work becomes much easier and fun when you get along with coworkers at the same level. They will receive your request without a problem and you will get the results you want in a great and timely manner.
Most of the time, these coworkers are the people you know, so choosing non-food unique office gifts for coworkers will be pretty easy.
You should always take into consideration the work you do with your colleagues. Things that you would like to have for work are the best choices for easy non food for gifts ideas. Other things that provide some relaxation or stress relief are also welcome.
MYSACK STRESS RELIEF SACK WITH RED STRESS BALLS
If you want to release that pent up stress, smack this sack! – MySack customers Offices are usually a stress-filled place. This is because of many factors such as overloaded work, unfinished tasks, uncooperative clients, and annoying deadlines. Thus, a stress relief gift is much appreciated.
MySack stress relief sack is a gag toy that is intended to provide stress relief to its user. Whether your coworker is having a burned-out moment or just wants to fiddle with something, this sack with stress balls will help them get through that moment.
The features of the MySack stress relief sack are as follows:
Very well made with durable stitching that will last

Red stress balls included are made out of foam, providing a noiseless squeezing experience.

Includes velcro-closure for longer-lasting use.
Give your coworker this stress relief toy to get some good laughs after a stressful, and tension-filled workday. We'll never know, maybe your other coworkers will be wanting one as well and you'll have a "Mysack" smacking party in no time.
ECONOMIST NATURAL SCREEN CLEANER
If you're thinking of non food staff gifts for your co-workers, then this ecomoist screen cleaner is one of the best in the market. It is 100%, organic and the formula is made alcohol free. The spray comes with a 100% microfiber, washable cloth that truly makes it an all in one gift. 
The spray works with computers, phones, tablets, or tv screens. Not only can it be used to clean screens, but it can also be used to clean the outer parts of the devices. This practical present is perfect for giving to your co-workers.
The features of the Ecomoist Natural screen cleaner are as follows:
The cloth is washable and reusable

The spray bottle is portable and can easily fit into a pocket

The spray doesn't wear off the coating of the screen and is 100% to use on any device
This screen cleaner is a simple and affordable gift to give to your co workers, and its multi-functionality makes it an appropriate gift for anyone who spends long hours on their office desks.
GIFTS FOR YOUR SUBORDINATES
A good leader knows how to show appreciation to his subordinates.
Employees love a great boss. Even though they are your subordinates, they are first your coworkers. Treating them as equal to you may sound like you're going easy on them, but it establishes trust.
Gifts that will provide utility to your subordinates and make them feel appreciated will surely make them happy. Wallets, gift cards, or planners are some of the good choices.These non food staff gifts will motivate them to do a better job are your best bet for this.
RODOLEX MESH DESK ACCESSORY HOLDER
Your employees deserve some appreciation presents every now and then, especially after achieving a milestone, meeting a deadline, or landing a much-wanted pitch. There no better way to say thank you than giving all your subordinates a present they will use in their office, and plus, it feels good to be the cool boss.
This accessory desk holder perfectly fits this category because it is not very personal that it would send the wrong sign, nor is it irrelevant. This accessory holder will keep all the employees more organized when they are working, and it is a gesture big enough to let them know their efforts are recognized and appreciated by you, making them motivated to keep up the hard work in the future too.
The features of the mesh desk sorter are as follows:
It is rotatable making access to anything on the holder easier and better

The design of this mesh is simple and black making it suitable for any desk and any gender too

There is enough space on the mesh to keep everything necessary without it being overwhelmingly big, which usually leads to the holder itself getting messy at some point.
This mesh holder will definitely be appreciated by your co workers and it can be gifted in any season or festival too.
MEGA STATIONERS STICKY NOTE BUNDLE AND ORGANIZER
Buyers of this product love this bundle set because of the compilation of the sticky notes and index flags, and the organizer case making it a productive and easy non food gift.
It has been a practice in almost all workplaces to bring a notebook or planner and pen during meetings. Due to the many meetings occurring each day, there is always a possibility for your coworker to get lost in their own notes.
Giving your subordinates the Mega Stationers sticky note bundle and organizer will provide them a set of sticky notes to track the data and information in their notebooks.
The features of the Mega Stationers sticky note bundle and organizer are as follows:
The sticky note bundle includes 4 sets of rectangular mini sticky notes, 8 sets of index arrow flags in 8 different colors, and 2-year calendars.

The black leather organizer is compact, slim, and lightweight, perfect for carrying anywhere.
This gift is a must for coworkers that use traditional pen and paper when taking down important notes from meetings or orders. The size and weight of the organizer are perfect for bringing anywhere at any time.
A Gift For the Maintenance / Utility Coworkers
Show your gratitude for your coworkers who make your work environment comfortable!
People who deal with the maintenance of the office equipment and the cleanliness of the halls and tables of the meeting places are usually under-appreciated.
Giving them gifts that will make them feel the gratitude of the people they are working for is enough to make them do the best work they can give.
Giving them gifts that complement their work or convenient to have are excellent choices. A leather purse or a key holder usually does the trick.
CLIPS SMART COMPACT KEY HOLDER
Most of the buyers of this product say that this is the best key holder they have ever had -Lightweight, compact yet sturdy.
Custodians, cleaners, and maintenance people are usually all around the building, cleaning and fixing things. Given this, they sometimes need to go to places that are usually inaccessible to most people because they are locked.
Giving them Clips smart compact key holder will help them keep up their keys or office keys alike intact and with them all the time. This ensures that they will not lose their keys anywhere, and they get to bring it in a cool and stylish way.
The features of the Clips smart compact key holder are as follows:
Easy to assemble

It feels great in your hand

Keeps your keys well organized without the rattle

The screws of the key holder have an attached anti-loosening washer to ensure tightness for a long time.

Can be set into 3 configurations,  1st fitting 6 keys, 2nd fitting 12, and 3rd which fits up to 18 keys with no problem.
Show your appreciation to your custodians and maintenance coworkers by giving them this compact key holder. They will surely be delighted by this one of a kind and helpful gift.
If these aren't your liking or giving gifts in your workspace is not your thing, there is still one gift you can give your coworker- heartfelt appreciation.
You can show that by making homemade gifts for coworkers that could be a handwritten card that expresses your gratitude towards them, which details why you want to thank them and that they have been really helpful to you.
It may sound cheesy, but sentiments are usually what matters most, rather than physical gifts.
Showing appreciation to your coworkers is most welcome, but always consider the environment and the feelings of your coworkers and make sure you clearly express your intentions. They may not like the attention they will get from receiving gifts, or interpret it in the wrong way.
Get This and So Many More Free Gifts on Our New Marketplace, Spark Resort!
ESTIMATED TIME DESIGNING AND UPLOADING THIS ARTICLE
ESTIMATED TIME RESEARCHING AND WRITING THIS ARTICLE
Try our AMAZING GIFT FINDER TOOL! Find GIFTS with 1 CLICK!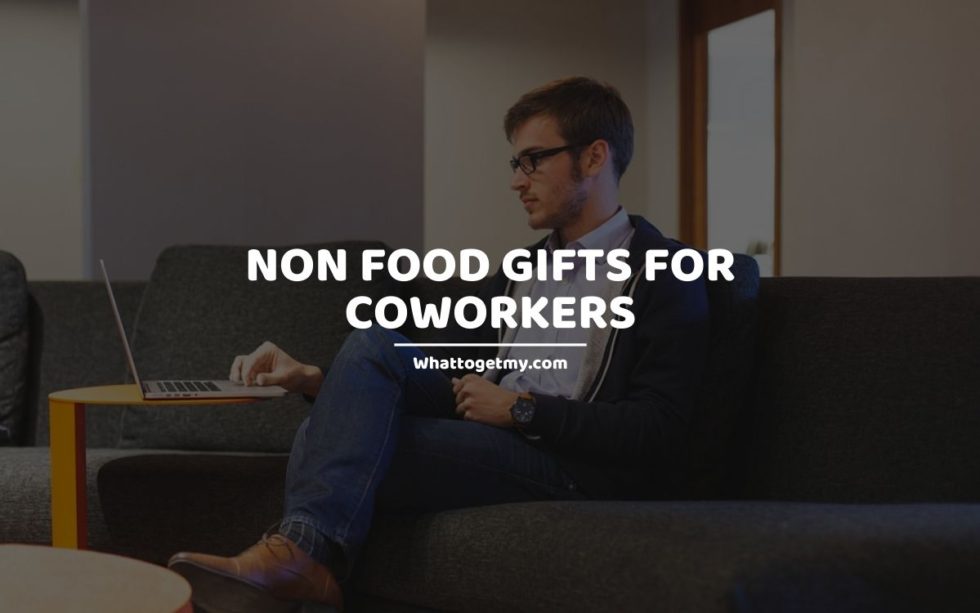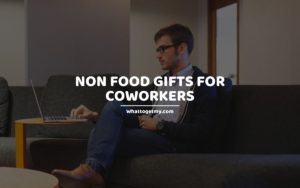 Have you ever been protected or vouched by your boss from something you did for the company? How about a coworker covering up your schedule or activity because you have to attend an emergency? Then you must have had that grateful feeling towards them. If
Read More »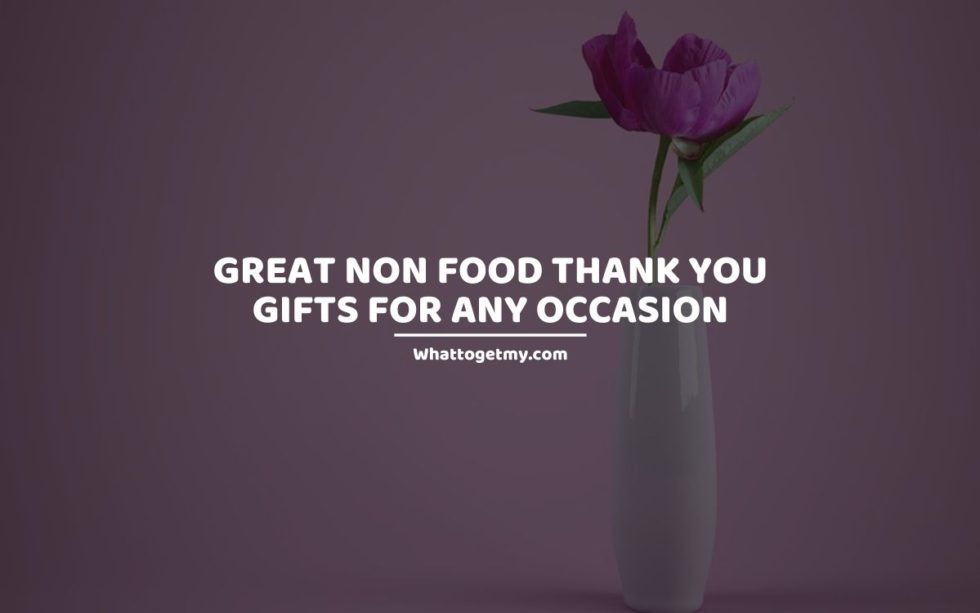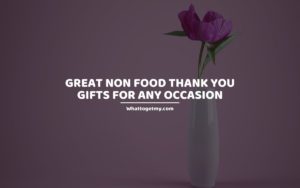 When we think about what thank you gifts to get someone or a group of people, we automatically think of food-related gifts because it is the easiest gift to get. It is a gift that would please anyone, because who doesn't love chocolates, cookies or
Read More »