Have you ever been out of your home and forgot about a delivery coming, but then your neighbor received the parcel on your behalf? How about receiving help from them fixing or repainting your fence without you even asking for it? Most of us have a neighbor who always got our backs, and at some point, you might be thinking about ways to thank your neighbor and are looking for thank you gift ideas that would be perfect for them.
Here we have gathered a few gift ideas to give to helpful neighbors. These gifts can be given on different occasions such as Christmas, Thanksgiving, or as a casual thank you gift. The gifts are carefully selected regardless of your budget (there's something for everyone!), and we guarantee your neighbor will appreciate the gesture.
As an Amazon Associate we earn from qualifying purchases. We may earn a small commission for our endorsement, recommendation, testimonial and/or link to any products or services from this website. Thank you, your qualifying purchases help support our work in bringing you real daily gift ideas.
Our Gift To You:
Find out how to download This Free Printable
 Card
for your Neighbour at the end of this article.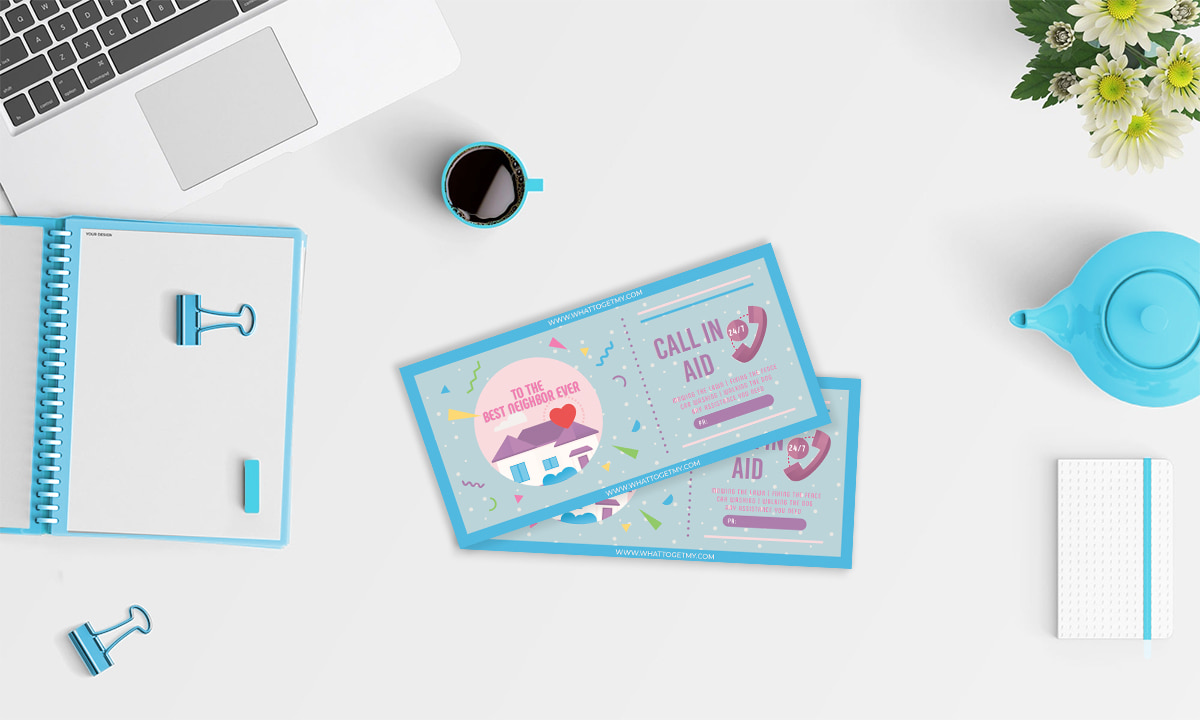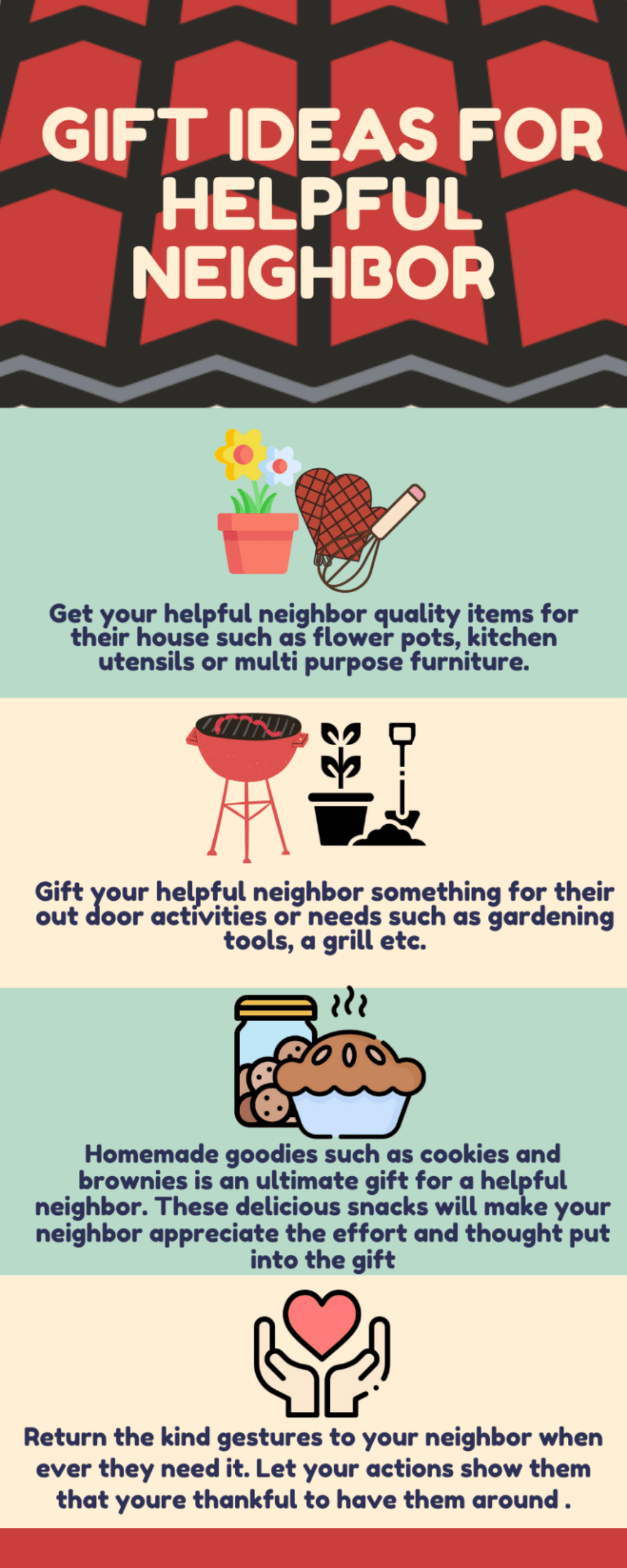 Source Link: https://whattogetmy.com/gift-ideas-for-helpful-neighbor/
Home Decoration
Aesthetic gifts for your neighbor's home is a good choice, especially if they are someone who likes to decorate their house. A lot of people spend a lot of time and money investing in home decorations. Even if their main purpose is to make a house look better aesthetically, some home decorations offer other functions, like a drawer, or a clothes hanger.
Gifts that can be included in this group are center tables, foldable chairs, wall ornaments, and plant pots.
Seville Classics Storage Bench, Footrest, Coffee Table Ottoman
An Ottoman is a furniture that can serve as a stool, coffee table, or footrest. With Seville Classics' Storage Ottoman, the convenience of having a small stool, footrest, and storage bin can all be obtained from just one product.
Customers have agreed that this is a great and reliable product for its cost. Give your helpful neighbor this storage ottoman so that they can enjoy the feeling of having a spare multifunctional chair whenever they need it.
Hello Neighbor, Vanilla, Sandalwood, Amber, Scented Soy Candles
Hello Neighbor scented candle is the perfect choice for a little and thoughtful gift to give to a neighbor who just moved into the neighborhood but has been trying to be helpful since they moved in. They can be the neighbor that offers to babysit for when you are busy or want to go out for dinner or the neighbor that offers to lend you their equipment when you need it.
You can give them this candle jar as a gift to tell your neighbor you think about them and thank them for being kind and helpful.
White Ceramic Flower Pot Garden Planter. Two Plant Containers with Gold and Grey Detailing
This extremely elegant yet functional gift is suitable for any occasion and will be a great gesture to show your neighbor you're thankful to have them. 
The pots are versatile and can be kept on your neighbors' balcony, in the front yard, or even in the kitchen counter.
The chic colors and material of the pots can go with any house decor, so you don't have to worry about matching it with the furniture of your neighbor's house.
Handicraft Tools
If your helpful neighbors are crafty people with a lot of free time because they are stay-at-home parents or are retired, then giving them handicraft tools will be ideal.
Handicrafts are items that are made by hand using manual tools to make something decorative and/or useful.
Handicraft items are based on the creator's skill and creativity, giving each of them a unique meaning. This gift is going to help your neighbor create something in their idle time.
Some handicraft set includes a sewing kit, embroidery kit, quilting set, and many more.
Ergonomic Crochet Set with Case
Beginner and experienced crocheters love this kit because it has all the necessary things to crochet, packed in an adorable case.
Crochet is a handicraft where you interlock yarn or thread in a loop to create different items like gloves, bonnets, scarfs, or even sweaters. 
Ergonomic crochet kit is an excellent gift for your helpful neighbor. Not only does it provide a complete set for their crochet needs, but each item included is made from only the best quality materials.
Ergonomic crochet kit is a great gift for your helpful neighbor, who is just starting with crochet. If they are already experienced with this, the kit can still serve as a good addition to their crochet set.
Lawn and Garden Tools
If your neighbor has a lovely garden or lawn and spends their time and energy gardening and decorating their lawn, this gift idea will surely make them happy.
Lawn or garden tools aren't usually given by many as gifts because it's somewhat hard to put some sentimental value into it, but not for neighbors who own a lawn or garden. They will like it. And if the one given to them will make taking care of their lawn or garden easier, then it will make them ecstatic.
Usually, lawn or garden tools given as gifts are hand trowel, watering can, shears, and so on.
Flexi Hose Lightweight Expandable Garden Hose | No-Kink Flexibility – Extra Strength
Many users of this hose are pleased to have a strong, sturdy 50 ft. hose that can be rolled up easily. The gardening hose has been a general tool used not only by people who have a garden or lawn but also by those with a car. It's not just used to water the plants, but it can also make the surrounding area cooler and wash your car.
Flexi Hose is your best bet to give to your helpful neighbor who could use a lightweight, easy to handle hose for their gardening or outdoor cleaning activities.
Gifts for Outdoor Activities
If your neighbor has kids or enjoys spending much of their free time outside on their lawn, then giving them something that will complement their stay outdoors is a great option. There are a lot of gifts that can be a great addition to your neighbor's outdoor activities.
A tent, mat, or inflatable pool are great gifts for your outgoing helpful neighbor.
Cuisinart GR-4N 5-in-1 Griddler
Many buyers of this kitchen equipment claim that this is the best they've bought from Amazon. A perfect partner for your grilling and frying needs indoors or out.
This kitchen equipment is not just a griddle, but a griller as well. With five different ways to use the Griddler, your neighbor will never run out of food ideas to cook.
Whether your neighbor likes cooking indoors or out, Cuisinart 5-in-1 Griddler is one of the best kitchen equipment you can give. You'll be seeing happy neighbors grilling many foods and enjoying them with their families or the whole neighborhood.
Kitchen Gifts
It is said that "the kitchen is the heart of the home", so kitchen appliances or accessories is one of the best things you can give to your helpful neighbor.
Good ideas in this category are kitchen knife set, coffee maker, salt and pepper shakers, and wine glass set.
CHEMEX pour-over glass coffee maker
If you know your neighbor is a coffee lover and can't start their morning without a steaming hot cup of coffee, this would be a lovely gift. 
Chemex has been a trusted brand for generations, and their coffee-making skills have owned them recognition worldwide. Their coffee maker has no flavor of its own and is resistant to thermal shock.
This easy to use coffee maker will be adding a beautiful aroma and cup of coffee to your neighbors morning minus any of the hassle.
Farmhouse salt and pepper shakers
This rustic antique salt and pepper shaker can be a unique addition to your neighbor kitchen set, and its calm, faded colors can fit into almost any theme, especially for a cool farmhouse theme. The shakers are nearly the size of a soda can, and the lids are wide enough to fit more coarse granules of salt and pepper.
This shaker is an affordable, adorable gift for your neighbor to let them know how thankful you are for having them.
Household Tools
Giving a gift to your helpful neighbor that can make them finish household chores quicker and make it less boring is definitely a great thank you gesture.
House cleaning is one of the worst jobs for the young ones and the adults as well. That's why most household cleaning tools have been improving continuously, providing more comfortable and more practical ways of tidying up homes.
If your neighbor is a neat-freak or just somebody that likes cleaning, then choosing a gift from this category will help them enjoy cleaning more.
Gifts in this category may be vacuum cleaners, multitask mops, or an ironing board.
Bissel 9595A Cleanview Vacuum with OnePass
This vacuum cleaner serves its purpose amazingly by sucking up unwanted dirt on any surface. This vacuum cleaner is more durable than the other brands in the market, making it last longer than most of the other cleaners.
Give your neighbor this vacuum cleaner so that they can finish their household chores fast and effectively, giving them a lot of free time to do other activities throughout their day.
Homemade Gifts
Whether it is Christmas season or you feel like giving a personalized gift to your helpful neighbor for all their support and love, then these delicious desserts ideas are going to be a hit. They are very easy to whip up, even a beginner can bake them without much hassle. Your neighbor will definitely appreciate this gift as they know you have put effort and thought into it.
If you are not sure about what to gift your neighbor kinds of gifts to your neighbor, or you don't have the budget yet to buy them, then you can always give them something handmade or just return the favors that they did for you. Remember, it is still the thought that counts more. Gift or no gift, you should make sure you let your helpful neighbor know that you're thankful to have them from the bottom of your heart.
Related articles:
Get This and So Many More Free Gifts on Our New Marketplace, Spark Resort!
ESTIMATED TIME DESIGNING AND UPLOADING THIS ARTICLE
ESTIMATED TIME RESEARCHING AND WRITING THIS ARTICLE
Try our AMAZING GIFT FINDER TOOL! Find GIFTS with 1 CLICK!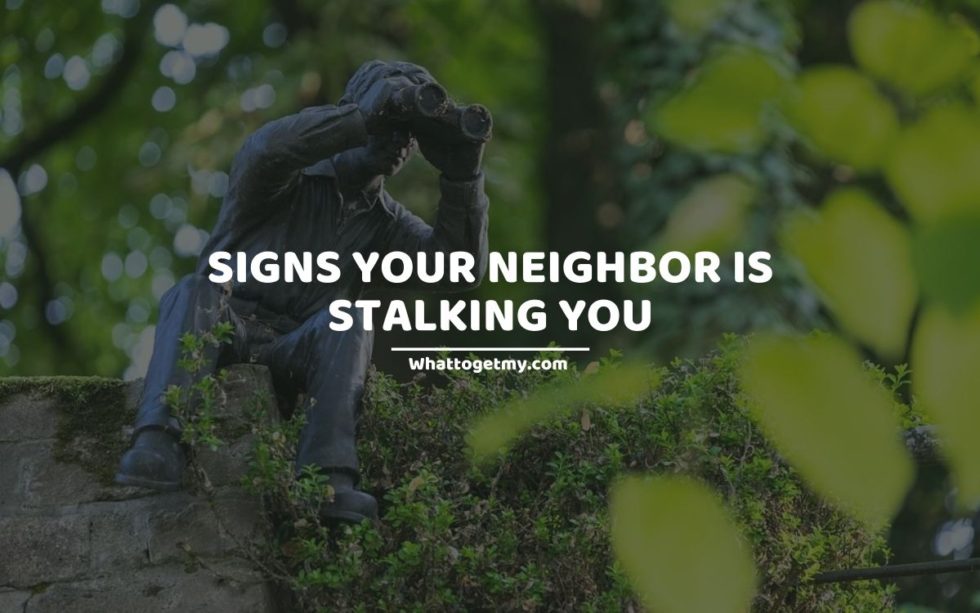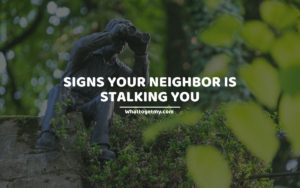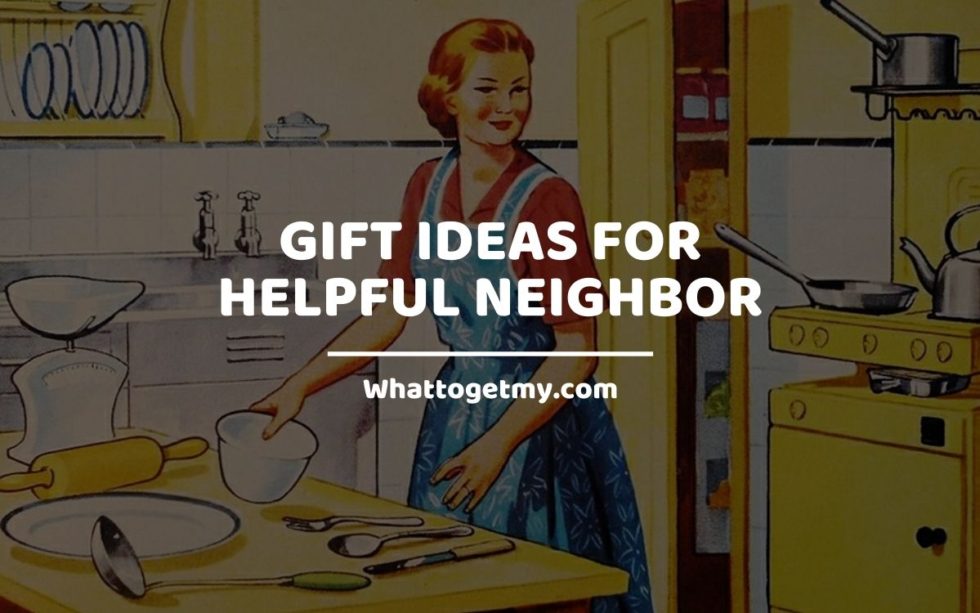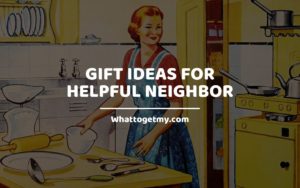 Gift Ideas For Helpful Neighbor
Have you ever been out of your home and forgot about a delivery coming, but then your neighbor received the parcel on your behalf? How about receiving help from them fixing or repainting your fence without you even asking for it? Most of us have
Read More »