We heard a lot of dads asking whether they should buy Valentine's gifts for their daughters or not. Most stores and brands focus on promoting items for those who are in a romantic relationship. That leaves us with a question of whether we should buy gifts for other people in our lives for Valentine's Day or not. The truth is, this day is about love in general and showing all our close friends and family members how much we care about them. It's not only about partners and romantic love. Therefore, if you want to surprise your daughter with a little something for Valentine's Day, we say go for it!
To help you find the best Valentine's Day gift for daughter from dad, we composed the following guide. Our main goal was to save you some time and effort you would spend on research. Hopefully, you'll find our picks are just what you're looking for!
As an Amazon Associate we earn from qualifying purchases. We may earn a small commission for our endorsement, recommendation, testimonial and/or link to any products or services from this website. Thank you, your qualifying purchases help support our work in bringing you real daily gift ideas.
Quick Overview: Valentine's Day Gifts for Daughter from Dad
Our Gift To You: Find out how to download This Free printable Valentine's Day card for your daughter at the end of this article.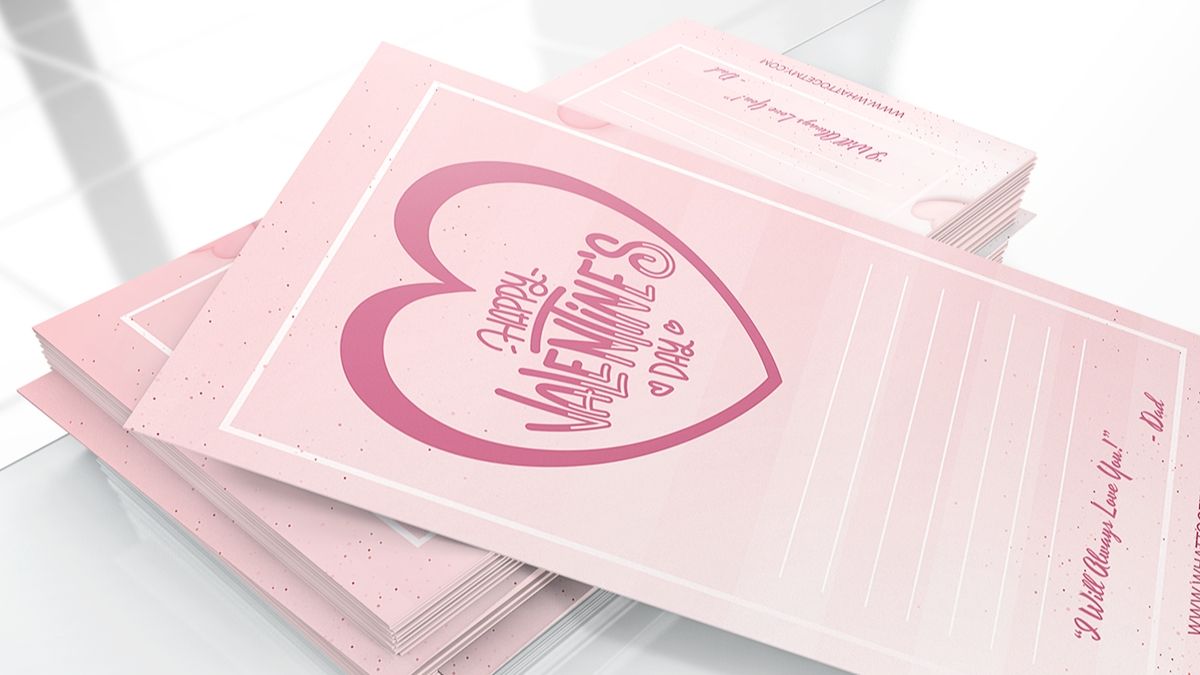 Gifts for Young Daughters
Minnie Ears Headband for a Stylish Girl
If you want to surprise your little daughter, Minnie's ears are a perfect gift! These come in a stylish purple color that will drag everyone's attention and collect many compliments. They are a perfect gift for every occasion, from Valentine's Day to Christmas and birthdays. We highly recommend it!
If you want to get something sweet and cute for your daughter, we recommend Minnie Ears. This is a beautiful little accessory your daughter can wear everywhere. It's mostly suitable for toddlers and tweens, but older girls love to wear them too!
Personalized Plush Teddy Bear for The Youngest
The Gund plush teddy bear is perfect for those who want to get something special for their babies for Valentine's Day. The little bear has animated mouth and arms that can recreate the peek-a-boo game. How amazing is that? It can also recite one of six different phrases on a simple push of the button!
What buyers love the most about this product is a soft material that feels comfortable on the skin. This is very important considering your baby will be in contact with it most of the time. Parents also love the fact that material is machine-washable, so there won't be any maintenance issues. Also, the product comes with a soft satin accented blanket. It's incredibly cute!
We find the Gund teddy bear is one of the best Valentine's Day Gifts for a 2-Year-Old Daughter, but you can get it as a gift for children and adults of all ages!
Valentine's Day is an ideal occasion for giving your daughter a first plush toy. The Gund teddy bear is one of the best you can find on the market. It's made of the quality and soft materials safe for babies and tested for durability. You can give it as a gift to everyone, from infants and toddlers to adults. It's also perfect for every occasion, including birthdays, Christmas, and others.
Gifts For Teen Daughters
SOMIC G951 Pink Headset for Little Gamers
Are you searching for 18th Birthday Gifts for Niece? Maybe you want to get something cute for your daughter but you're on a tight budget? Fear not, we have a perfect thing in mind! These headphones are perfect for every teen out there. They come in a beautiful pink color and have detachable cat ears. A special teen in your life is going to love them!
The headphones have a built-in vibration technology that provides a better gaming and 4D video experience. They produce high-quality sound, which is also very important for gamers. The headphones have large earmuffs that completely cover the ears. Combined with a noise-reduction feature, the large-sized muffs eliminate the outside noise and ensure a clear sound experience.
You'll also be pleased to hear that these headphones have an ergonomic design, allowing for easy operation at any time as well as more comfort. They offer a tight fit and stay securely on the head. Of course, they are also incredibly stylish, which makes them not only perfect for teens but adults too.
If you want to surprise a little gamer in your life, go for the headphones. They don't only provide a better music experience but also prove to be stylish and comfortable. Your daughter would certainly want to have a pair!
Friendship Lamps by Filimin for Those Who Are Apart
The pair of Friendship Lamps is one of the best Valentine gifts for daughters you can find. What makes it so special you make ask? The fact that you can connect with your daughter no matter where you are! How does it work? You just need to allow for the lamps to connect to the Wifi and touch the lamp when you miss your daughter. The one that she has will instantaneously light up. How cool is that?
First of all, these lamps come with detailed instructions, so you shouldn't have issues with setting them up. It's fairly simple to install them, all you need is a private network connection. Secondly, the lights come in great protective packaging. They are available in different colors and patterns, and all of the models are versatile and classy. Without a doubt, your daughter is going to love her lamp!
If you're not at home that often or your daughter is somewhere far away at school, Friendship Lamps will relieve part of the sadness and help you connect with your loved one. They are easy to use, look incredible, and they will make your life a little bit easier. You can't go wrong with getting them for you and your daughter for this Valentine's Day.
SONGMICS Jewelry Box to Keep Her Stuff Organized
You can surprise your daughter for Valentine's Day with this beautiful jewelry box. Every woman needs a box to store her accessories, regardless of age. Therefore, a jewelry box is a safe choice, you can't go wrong with, especially if you choose a stylish one!
This particular box is made of high-quality materials and proves to be very durable. It also has to offer a lot of storage space, so your daughter can store all her earrings, rings, bracelets, and other essentials. The box also has many compartments to ensure the stuff won't get mixed up together. All in all, it's quite convenient to have a jewelry box like this, as it allows not only for keeping the items safe but transportation too.
Songmics Jewelry Box is an excellent choice for those who are looking for Inexpensive Gifts for Nieces and Nephews too. The product looks great, offers quite some storage space, and keeps jewelry organized. It's also portable so your daughter or niece can bring it everywhere with her.
Gifts for Adult Daughters
SheIn Women's Pajama Set to Keep Her Comfy
Here comes one of the best father-daughter Valentine ideas we have for you. It's pajama set that will leave your daughter speechless. Let us tell you why we think this set is perfect for every woman out there.
The set includes a cami, a shit, pants, shorts, a hair tie, a bag, and an eye mask. All of the included items look gorgeous, and you can even pick a perfect color and pattern from 8 available sets. This is a satin pajama set that feels amazing on the skin and proves to be quite durable. It's perfect for daily use, considering how it's super cozy and slinky!
Sheln Pajama Set is one of the most stylish gifts you can get for your daughter. With it, she can fully enjoy her beauty sleep as well as social media. The pajama set is Instagram worthy, and she'll definitely get lots of compliments for these pieces of clothing! Besides, the set is super comfy and proves to be quite durable, so you don't need to worry about its overall quality. A lot of users are highly satisfied with it.
Timberland Women's Boots for Style and Warmth
Whether you're looking for 18th Birthday Gift Ideas for Daughter from Dad or those for Valentine's Day, we have a simple solution in one product. We are talking about Timberland Women's boots. Shoes are the best gift you can give to a woman, especially when you get a pair from such a popular and widely recognized brand. Timberland boots are not only very good looking but they also prove to be of the highest quality.
This particular model of Timberland boots is designed for cold weather and rainy days. The boots are made of 100% leather and have a rubber sole. They are super comfortable, with an extra padded interior that ensures you walk the best walk every day. Also, they absorb shocks and keep the feet protected from all kinds of threats.
If you want to get something special for your daughter for the upcoming Valentine's Day, search no more. Timberland boots are a perfect gift for every occasion. First of all, they come from a popular and modern brand. Secondly, they look amazing! Thirdly, they provide the necessary support during walking, protecting the feet and ensuring comfort and warmth at any weather. Who could ask for more?
Conclusion
Do you like our suggestions? We hope you were able to find at least one or two products that would be ideal for your daughter. As you can see, we divided the products into three categories. The first would be for the youngest, the second one is for teen girls, and the third contains products for grown-ups. Of course, you don't have to stick roughly to our suggestions. For example, the teddy bear we recommended for babies can also be a perfect gift for grown-ups. Consider your daughter's needs and preferences and then opt for a particular gift from our list. Or buy something that will connect the two of you, like Friendship Lamps. Whatever you choose, a little something will make your daughter happy for Valentine's Day.
Lastly, don't stress too much about what other people say. If you want to get your daughter a gift for Valentine's, you should absolutely do it! As we mentioned above, the day is about love, not only romantic one, and about showing your loved ones how much you appreciate having them in your life. We hope our list of Valentine gifts from dad to daughter helps you find the best way to do so!
Get This and So Many More Free Gifts on Our New Marketplace, Spark Resort!
ESTIMATED TIME DESIGNING AND UPLOADING THIS ARTICLE
ESTIMATED TIME RESEARCHING AND WRITING THIS ARTICLE
Try our AMAZING GIFT FINDER TOOL! Find GIFTS with 1 CLICK!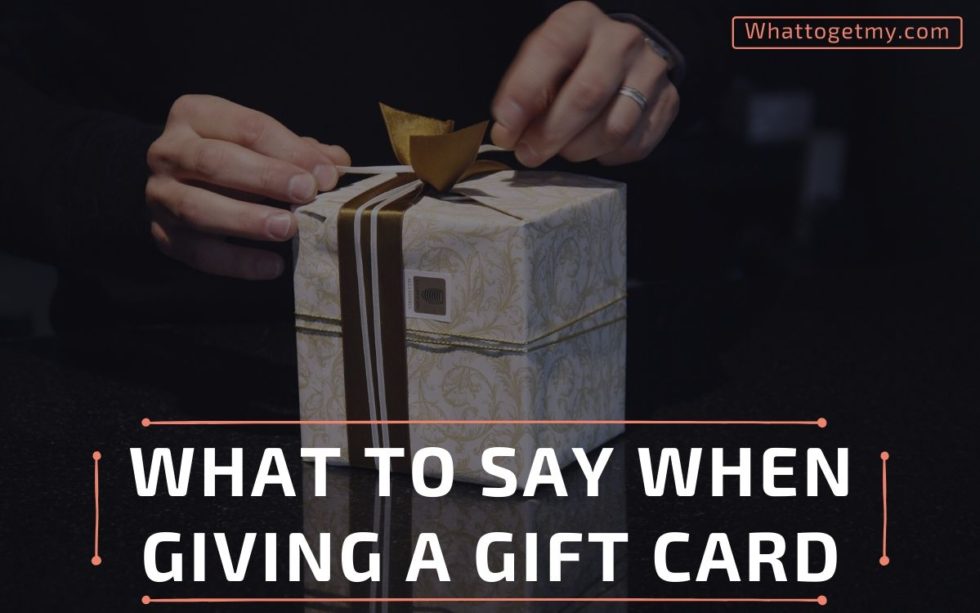 What to Say When Giving a Gift Card
What to Say When Giving a Gift Card WhatToGetMy Instructional Article What to say when giving a gift card is the most common question asked online. It might seem pretty easy to give a gift, but things can get a little tricky. You can't say
Read More »