Choosing a gift for a special man in your life is not easy, regardless of how long you're together. It doesn't matter whether you count a couple of months with a boyfriend or many years with a husband. The first gifts in every human relationship have to be well thought out and perfect. All those that come afterward are hard to pick. Either way, it's a challenging task. After some time, it's completely normal you run out of ideas. When you're for years with a person, you end up buying everything from kitchen appliances to game consoles. You even lose the count of so many birthdays, anniversaries, Christmas parties, and other events that made you search for presents.
With Valentine's Day around the corner, picking the right gift is about to become even more challenging. Should you get something romantic for your bae or something useful for him to enjoy it over and over again? What if you're on a limited budget? Are there even any new things you can buy? So many questions and so little time. Luckily for you, we are here to help!
Whether you're about to organize a perfect Valentine's day for a friend, boyfriend, husband, or any other significant man in your life, we have extraordinary gifts to recommend. We picked not only some of the best-rated products on the market but also from different product categories. Our main goal was to ensure you can find at least two suitable gifts for a male person in your life, regardless of the relationship you have with him. So, sit back, relax, and scroll through our Valentine's Day gift ideas for him. Let's find together the gift that will knock off your guy from his feet!
As an Amazon Associate we earn from qualifying purchases. We may earn a small commission for our endorsement, recommendation, testimonial and/or link to any products or services from this website. Thank you, your qualifying purchases help support our work in bringing you real daily gift ideas.
Quick Overview: Valentine's Day Gift Ideas for Him
Our Gift To You:
Find out how to download This 
Free printable Valentine's Day card for your husband/boyfriend
at the end of this article.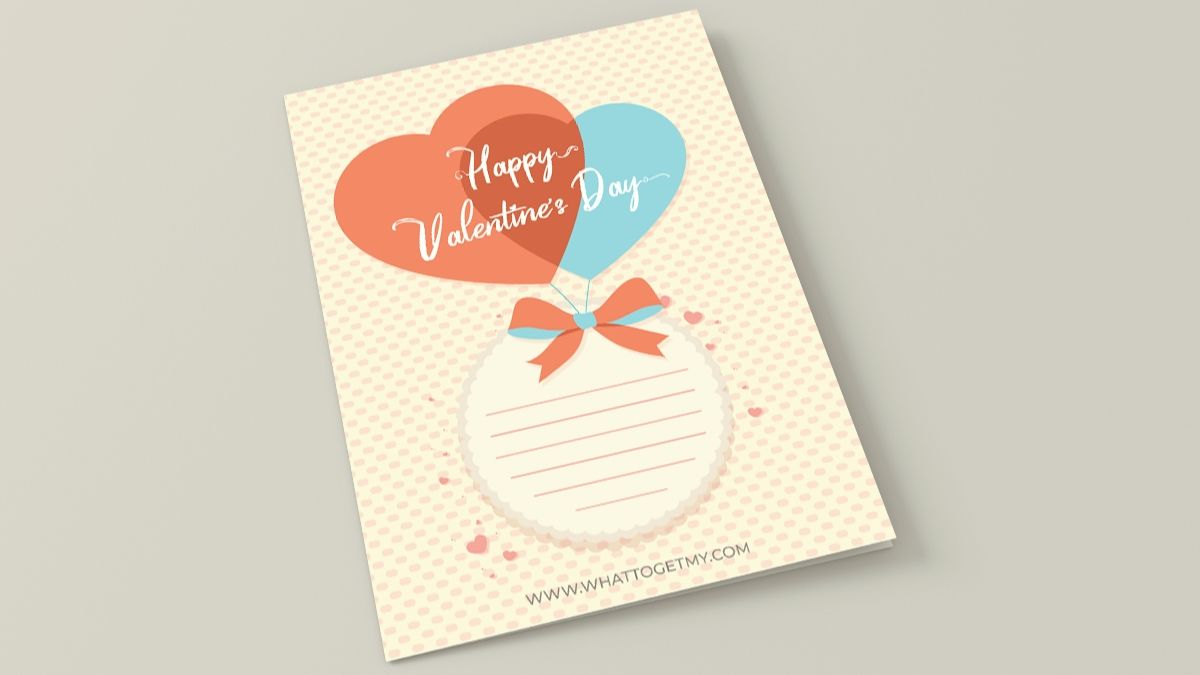 Beautiful Apparel
Ray-Ban Sunglasses to Complement His Outfit
Are you buying the first valentine's gift for a boyfriend? If that's the case, it's time to get serious. The first gift should be well thought out and a little bit impersonal. You don't want to exaggerate with romantic stuff at the start of a relationship, right?
Ray-Ban sunglasses are our favorite pick. These are polarized, with high-quality lenses and 100% UV protection. They are designed to protect the eyes from harmful sun rays and other outside threats. The sunglasses feature scratch-resistant lenses for more clarity when outside. They also reduce eye strain.
Another important thing about these glasses is a classy design, of course! Ray-Ban made sure to construct glasses that are lightweight yet incredibly durable. The company also put an effort to make them super stylish, so they can complement every outfit. Additionally, you get to choose the perfect ones from more than 42 different colors. How awesome is that?
You can't go wrong with Ray-Ban sunglasses. They are stylish, well made, and offer a high level of protection. They also match every outfit. Oh, and these are unisex sunglasses, so you might even borrow them from your man!
NEWHEY Duffel Bag to Travel with Style
If you're looking for Unique Gifts for Someone Who Likes to Travel, the Newhey duffel bag is an excellent choice. It's made of high-quality leather and waterproof canvas. The bag comes in a carry-on size, so your man can take it with him on flights. Still, it's not too small, and it can accommodate a lot of stuff. There's a long strap attachment he can use to balance the luggage weight on his shoulder. It ensures easy transportation. Additionally, the bag is fashionable and complements every outfit, from casual to a professional one. You can choose a perfect Newhey duffel bag from 5 beautiful colors.
If a special man in your life likes to travel, the Newhey bag makes a perfect Valentine's gift for him. It's a stylish bag that complements every outfit and allows for easy transportation of all possible essentials.
Alexander Del Rossa Men's Robe to Keep Him Comfy
Are you looking for some cute things to get your boyfriend for valentines day? Search no more! Alexander del Rossa offers one of the best men's robes out there. It's a perfect gift for every occasion, especially for Valentine's day. You can even get one in the red color of love!
The Alexander del Rossa robe is long and warm. The material is soft and thick enough to ensure your man stays snug even when the temperature drops. The microfiber fleece is gentle to the skin and ensures comfort.
Now, the robe has a large hood and two deep pockets. It even features an inside tie closure for more security, along with the adjustable belt tie on the outside. Also, most of the buyers say that the robe fits perfectly, so you shouldn't have any issues getting the proper size for a man in your life.
A robe is such a universal gift you can get it to every man in your life, whether it's your friend, boyfriend, husband, or family member. It's also convenient for every occasion, not only for Valentine's Day. The Alexander del Rossa robe is among the most popular clothing items on the market, so we highly recommend it.
BEARD REVERENCE Premium Beard Grooming Kit for Men Care
When it comes to Valentine's gift sets for him, we recommend the Beard Reverence beard kit. It's a set that includes beard wash shampoo, oil, balm, comb, brush, and scissors. All these items are packed in a durable travel bag. Your man will be able to carry it around wherever he goes.
The grooming tools are of the highest quality and prove to be quite durable. They are rather efficient and keep the beard looking fabulous. The scissors are made of stainless steel, while the comb and brush are made of wood and sturdy bristles. When it comes to beard care products, all of them are skin-friendly. They promote beard growth, keeping it soft, and preventing annoying conditions such as itching and dandruff.
If you want to get a beard set for a special man in your life, Beard Reverence might be just the thing for you. It's a quality set that includes grooming tools as well as beard care products. All of them prove to be safe, efficient, and long-lasting.
Useful Accessories
Zyllion Shiatsu Back and Neck Massager for a Hard Worker
If a special someone in your life is working hard every day, it's time to get him something to relieve that stress. Zyllion Shiatsu Back and Neck Massager is a perfect gift for those who lead a sedentary life, spending most of their time in the office or at home.
The massager relieves stress in the upper and lower back. It has a heating function that soothes sore muscles. You can even move it on the chair or bed according to your needs. The massager offers several functions, shuts off automatically when not in use, and it's protected from overheating.
If you're searching for Gifts For Programmer Boyfriend, techie husband, or hard-working friend in general, this is it. Waste no time and get the massager, because it will be the best Valentine's gift he ever got.
Mixology Bartender Kit for Cocktail Lovers
If you're all up for creative Valentine's Day gifts for boyfriend, consider getting the Mixology bartender kit. It's the 10-piece set that includes all cocktail tools for a super fun experience. All the included pieces feature quality construction and allow for easy drink-mixing. They are unbreakable, rustproof, and prove to be incredibly durable.
The set comes with an eco-friendly bamboo stand. It's not only perfect for organizing all the pieces, but it also looks good! Your man can even keep it in the living room to complement the interior.
The set comes in a gift box, with an extra online cocktails catalog. How exciting is that? Your guy can try out some recipes right away and make Valentine's day way more interesting this year!
If your loved one enjoys mixing cocktails and organizing gatherings for his friends, get him the Mixology bartender kit. He'll finally be able to make all the drinks he wants and also show off among friends. The kit is not only super useful but also stylish, making an excellent addition to every interior.
Cuisinart CGS-8036 Backyard Tool Set for BBQ Lovers
If you're not sure what 1st valentine's day gift for a husband to get, we have a suggestion for you. Cuisinart offers a BBQ toolset that takes backyard parties to the whole other level! The set includes all the tools you need for working on the grill, and they are all made of steel for more durability. They also have ergonomic handles for easy use. The tools come in a rugged plastic case you can use for storage and transportation. You'll also get a book of recipes
The BBQ set is not only perfect for home use but also for traveling. Your guy can take this set with him and enjoy favorite meals wherever he goes. Also, Cuisinart made this one with durability in mind, so he'll definitely use it for many years to come.
A Little Something for Romantic Souls
Our Q and A a Day: 3 Year Journal for Couples
Are you looking for romantic Valentine's gifts for him? The Potter Style journal for couples is just a perfect one. It's ideal for those who have partners for many years. The journal ensures you have a cute 5-minute activity to do together every day, despite all your busy lives. You get to answer the questions that range from silly to serious ones you never thought of yourself. Also, the journal has enough space for both partners to write down answers for the next three years! It's super cute to get back and revise the answers, see how they change over time.
The journal is sweet, beautifully designed, and perfect for every couple out there. If you want a romantic yet durable gift for Valentine's day, this one will do it!
The Couples Bucket List, 100 Date Night Idea Cards
Here we have another incredibly sweet Valentine's gift. It's the couple's bucket list coming from Flowjo. The box contains 100 cards with date ideas. How amazing is that? You and your partner get to draw a card each time you want to do something together. That will make things more interesting, as you'll never know what you're about to do next. The cards come in a cute box you can give as a gift right away. Also, the cards are divided into three categories: Do, Done, and Doing. This way, you won't mix the cards, and you'll always do new things.
The Couple's Bucket List is a cute Valentine's gift that will make your loved one laugh and bring the sparkle in your relationship. Don't miss to check it out!
For more ideas on romantic experiences rather than gifts, you can take a look at the following article: Romantic Evening Ideas for Married Couples.
Conclusion
Now you're all set to pick a perfect gift for a special man in your life! Maybe you want to surprise your husband, make your friend feel special, or give your secret crush something to think about. Whatever the occasion or the type of relationship you have, you'll surely find a suitable gift on our list of Valentine's Day gift ideas for him.
Lastly, it's all about showing your love and appreciation! Valentine's Day should be more about the relationship itself and spending time with loved ones. Therefore, you can't go wrong no matter what gift you choose. Just remember to have fun, love, and forget about everything else on this special day!
Get This and So Many More Free Gifts on Our New Marketplace, Spark Resort!
ESTIMATED TIME DESIGNING AND UPLOADING THIS ARTICLE
ESTIMATED TIME RESEARCHING AND WRITING THIS ARTICLE
Try our AMAZING GIFT FINDER TOOL! Find GIFTS with 1 CLICK!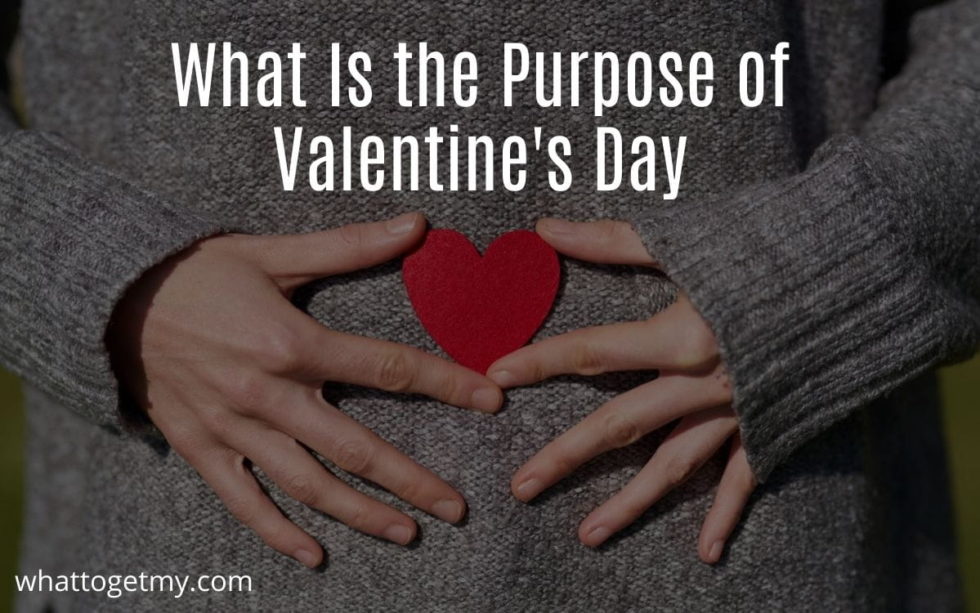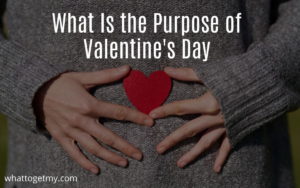 What Is the Purpose of Valentine's Day
What Is the Purpose of Valentine's Day WhatToGetMy Instructional Article With Valentine's Day approaching, you must have noticed the increased number of flowers, heart-shaped chocolates, and all kinds of red items in the stores. At some point, you pause in the middle of whatever you're
Read More »