15 Interesting Question Games To Play With Friends
WhatToGetMy Instructional Article
Laughing, learning, and cheering are part of what makes friendship exciting. Thankfully, games like question games are there to keep your interactions alive. Question games are fun, interesting, and informative. They can help friends to broaden and improve the quality of their conversations while having loads of fun. In this article, you will find some fun, unique, and exciting question games to play with friends.
If you are a lady reading this, do you know that your chances of playing any game on our list with a smartphone is high? Various studies have confirmed this like the one by Statista that sort to find the duration of gaming time by device and gender.
51% of ladies noted that they were more likely to use their smartphones for gaming as opposed to 26% of men. Source: adcolony.com.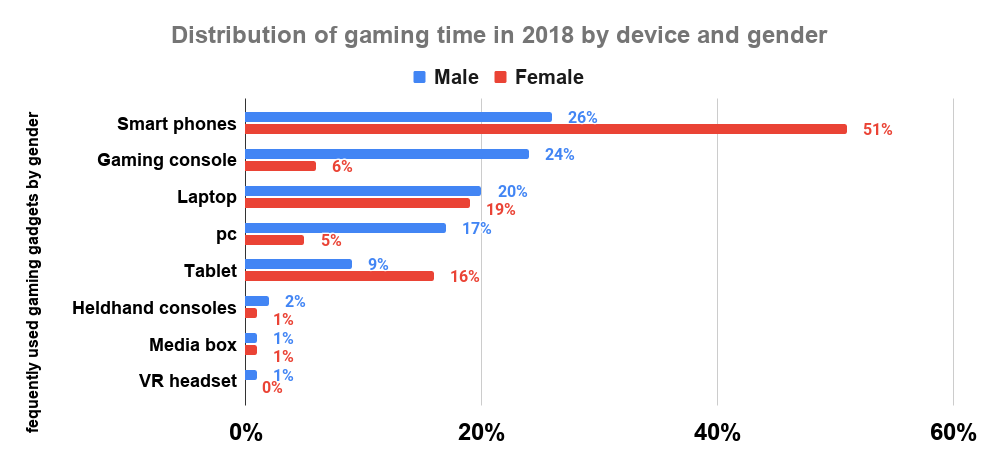 Before we get our game list rolling, here are a couple of our game articles you might find interesting;
FUN QUESTION GAMES TO PLAY WITH FRIENDS
In this section, we've listed some interesting question and answer board/ card games for friends to play in a small or large group and at whatever gathering they find themselves.
1. WORD TEASERS (FUNNY SAYINGS)
Have you played Word Teasers before? You and your friends will love this game. Word Teasers is a game that gets everyone laughing at some silly but thought-provoking questions. When you flip each card, you and your friends will learn about the origin of different sayings/questions asked. For example, a card might ask, "who among your friends is most likely to get your goat?" This question may be funny but also confusing. What the question is actually asking is who among your friends can easily annoy you and you get to learn this by flipping the card. Word Teasers come in different editions/subjects and we love the "Funny sayings" and "Fun Puns" editions. This game is perfect for both adults and children. Elderly people will have a good laugh playing this game with friends. Click Word Teasers to view the game on Amazon.
2. 30 SECONDS
If you've got friends that love current affairs, 30 seconds is the perfect game to play with them. This is a fast-paced knowledge game that can be played in teams of 2-16. Although this game falls under "trivia", it is also a good question game. This is because each team's success is dependent on members asking the right questions and giving the right cues to their teammates. Players may even draw on personal experiences to help their team get through the card (This is particularly common for couples or long-time friends). By doing so, they learn more about themselves and the world in a fun way. 30 seconds is a good conversation starter and a great way to create fun memories too.
3. WHAT DO YOU MEME?
What Do You Meme is a great game for naughty friends with an insane sense of humor. You get to ask them what they meme by introducing a set of memes. The fun part about this game is reading the explanation on cards to explain different memes. Usually, players can relate to each given scenario provided in the card and this provokes them to laugh. In the cause of laughing, they might even tell their individual stories or imagination to amplify the whole game experience. This game is easy to learn and play. While this game is fun, we however think that the fun will be short-lived. You can get What do you meme on Amazon.
4. DATE DECK
Will you and your friends be having a romantic date night together? Will they be bringing their spouses along and are you looking forward to knowing them better? Date deck is great for the occasion. Some of the questions asked in these cards will spark exciting couples/romantic conversations that will help you guys learn more about each other and keep you guys from getting bored or awkwardly silent. Getting to know each other will not feel like sitting on a hot seat or being interrogated. This game has a good chance of spicing couples' level of intimacy. We must add that some reviewers noted that this game was best suited for couples in a long relationship.
5. BIG TALK
Is there anyone you would trust with your life? If you find this question interesting, there are many more interesting and thought-provoking questions in Big Talk. This 90 card game is a great icebreaker for adult gatherings/parties. It helps friends to skip small talks and understand each other more deeply. Friends will get to learn intriguing things about themselves, learn new perspectives, improve their communication skills, network and have a fulfilling interaction. Although this card is great, some of the questions might be uncomfortable for new friends. A good dose of small talk is always needed among friends.
6. HOLSTEE REFLECTION CARD
This 100 question deck has got pretty fascinating questions to ask friends. It covers topics such as kinship, gratitude, and compassion and would encourage friends to share memories of themselves while creating beautiful moments with friends. Friends will be encouraged to unearth memories they forgot they had. It's like a fun therapy session without you guys realizing it is. The questions are lite, comfortable, and engaging. Playing these cards with friends encourages deeper friendship.
7. NEVER HAVE I EVER
This is a popular drinking game among young people (usually mid-adolescents till late '20s). Players take turns stating things they "have never done". Their statement may prompt other players to drink which then signifies that they have committed such an act before. With the card game, players take turns to pick a card and any player that has committed the action at any point in their life will take a sip. If players do not want "drinking" as part of the game, they could change the rule to involve a different activity of their choice. This game requires a lot of honesty from players. Players can not always tell when other players are not being honest. However, this is one game that helps friends to know each other better. You can get never have I ever on amazon
8. YOU KNOW
"You Know" is a highly interactive game where players are expected to answer questions as cards get played. This card game comes with a set of rules that are a bit similar to the ones in a UNO game. Players are expected to respect the rules of colors and special effect cards. The only difference is that each card comes with a "would you rather" question. This game is perfect for rapport building, and starting meaningful conversations. It is a great game for everyone. Teachers, school counselors, and therapists can also play this game with their clients. It helps to build a positive self-image, strengthen confidence, and encourage meaningful friendships.
9. HOT SEAT
Do you know your friends very well? Can you pretend to answer a question like they would in any given scenario? If you think yes, prove it with Hot Seat. In this game, players take turns to be on the hot seat by picking a card from the deck. They then ask their friends (other players) questions written on the card. Other players are expected to answer the question as if they were the player on the hot seat. Hot Seat equally allows you to find out what your friends think about you. You can get Hot Seat on Amazon.
10. BETTER ME
If you have friends that are serious about improving themselves and living an accountable life, Better Me is a great once-in-a-while game for you guys to play. This is not your typical question and answer game but it requires players to share a part of themselves with other players. The game has 6 categories (Mind, Heart, Tangibles, People, Body, and Fall forward) and needs 2-8 people. Each category deals with different facets of life. Using a die, players can select who plays first, and how they move around the board. Whatever category their play piece lands in, they are expected to pick a card from it and perform the task the card has asked to perform. The game is highly interactive, engaging, it encourages mindful discussions, goal setting, cooperative empowerment, discipline, self-empowerment, and accountability. This is also a fun question game to play with friends online.
11. CONVERS(ATE)
Your road trips with friends or gatherings can never be boring with a question game like convers(ate). Just like better me, this is a great conversation starter and a good way to learn about oneself and friends. This question game has 30 conversation topics and over 300 well-crafted questions. It's a good idea to play this game with friends you are familiar with. This game is worth adding to your list of fun question games for adults.
12. TABLE TOPICS (Friends conversation & what will you do Editions)
Table topics is a rich question game that comes in various editions for whatever occasion. For the "friends conversation" and "What will you do" editions, some of the questions asked in this game help you to assess your value system and that of your friends. You and your friends are sure to have meaningful/ thought-provoking conversations and a lot of fun too.
ONLINE QUESTION GAMES TO PLAY WITH FRIENDS
In this section, you will find a list of online question games that you can play with your friends using a smartphone or pc.
13. INCOGNY
This exciting game allows friends to share their true opinions about themselves in any given scenario without being afraid of their identities being revealed. The game throws a couple of questions to a group of friends and then provides an estimate on how friends responded to the question. There are over 500 questions for friends to respond to. It's time to get to know your friends better with INCOGNY!
14. WOULD YOU RATHER
If you think you know everything about your friends, this "Would You Rather" game might just prove you wrong. The rules of this game are simple. In each round, players are presented with two options to choose from. Players are expected to pick an answer that suits them best. You can also find out how you and your friends answered Would You Rather questions.
15. BFF FRIENDSHIP TEST
You've probably been friends for a long time and want to find out how much you guys know about each other, BFF friendship test is an exciting game to play. This ultimate friendship game throws 10 friendship tests at you and evaluates the strength of your friendship. You can find the app on Apple store or Play store.
FREQUENTLY ASKED QUESTIONS
1. Question games to play with friends app
BFF Friendship test

Never Have I ever

Would you rather

INCOGNY

Better Me

Ice Breakers
2. Funny questions to ask friends when bored
To find sufficient funny questions to ask friends when bored, we recommend that you buy the Word Teasers game. It comes in various fun editions. We think you would love their riddle, pun, and funny saying editions.
CONCLUSION
We generally don't want a boring friendship. We want to be able to share parts of ourselves in a fun and inspiring way. Thankfully, there is a wide range of question games out there for us to enjoy and we've listed 15 of them. These question games will inspire meaningful conversations and fond memories. You will be able to share a part of yourself with your friends and as well tap into theirs. Question games like Better Me take the conversation a level further by encouraging friends to be accountable to each other. This is to encourage friends to achieve their goals and better themselves. We hope that you will find this article helpful.
ESTIMATED TIME DESIGNING AND UPLOADING THIS ARTICLE
ESTIMATED TIME RESEARCHING AND WRITING THIS ARTICLE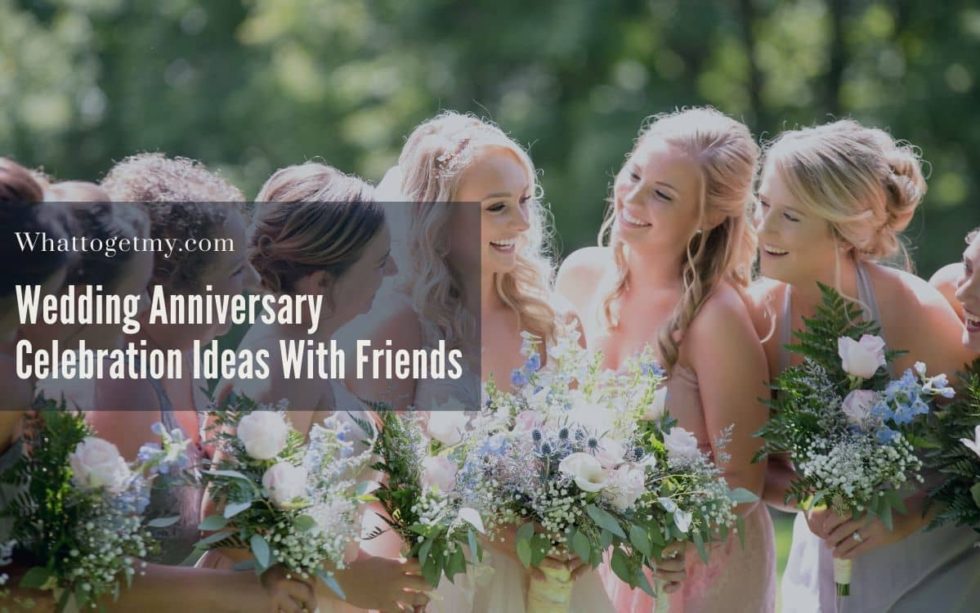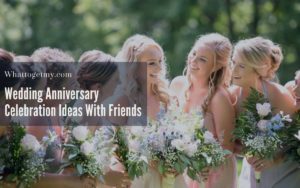 Wedding Anniversary Celebration Ideas With Friends
Wedding Anniversary Celebration Ideas With Friends WhatToGetMy Instructional Article In the first couple of years of marriage, most couples enjoy celebrating their wedding anniversary alone. They are still in the "honeymoon phase" and enjoy spending their special day with each other while being romantic and
Read More »