11 Activities for Teenager with a Broken Leg
WhatToGetMy Instructional Article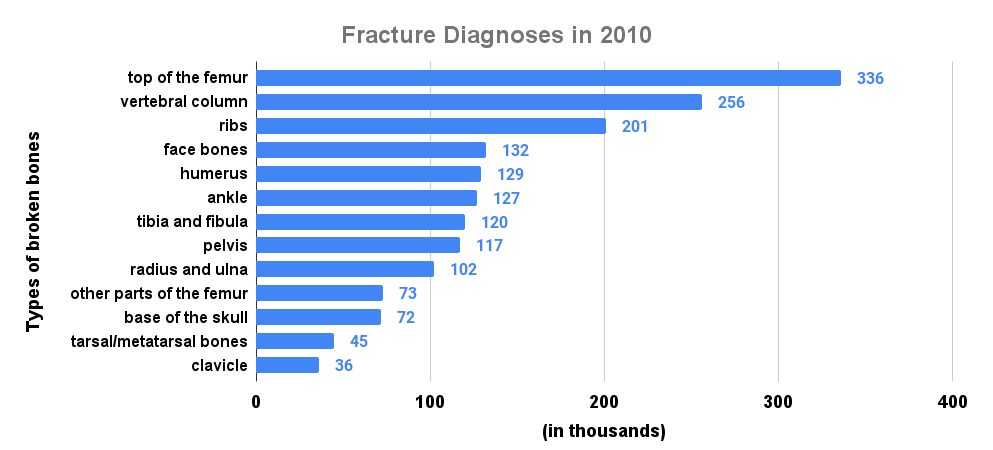 FUN THINGS TO DO WHEN YOU HAVE A BROKEN LEG
1. Catch
Catch is a fun activity to indulge in with a toddler that has a broken leg. Catch is relatively easy to play and does not require a lot of leg muscle. You can stand on one end of the field and throw the ball to your child and they will attempt to catch it. If they fail to catch it and it goes beyond them, they can just use their crutches to walk to the ball and get it. This is also a good exercise especially when the cast is about to come off because they will need to be on their feet quite a bit.
2. Music (Playing or Listening)
One of the safest things to do with a broken leg is to play or listen to music. If your child is musically gifted or would like to pick up and learn an instrument, this would be the perfect time to give them lessons. Alternatively, if they have no interest in musical instruments and learning how to play them you can always introduce them to new music which they may find interesting, and even if they don't, it is a great bonding moment with your child and an opportunity to show them your taste in music – who knows, they may even teach you a thing or two and introduce you to their favorite artists that you may enjoy.
3. Movies
Watching movies is the ideal activity to do with kids in a leg cast. Movies are a great way to pass time. You can either watch these movies with them or give them access to a catalog of movies or a streaming service so that they can watch movies on their own. This will pass the time faster and will keep them entertained for the duration that they have to stay in bed.
4. Basketball
A fun activity to do with boys with broken legs is to play Basketball. Now we know what you are thinking, how does one play basketball with a broken leg? Well, this game of basketball will only require both teams to shoot hoops and not actually play and run around the court. You will have one person facing the hoop, this is the person who will be shooting the ball into the hoop, and on the other end, you will have another person who will catch the ball and pass it back to the shooter. This is a good way to play outside, get some fresh air, and pass some time with family and friends after being cooped up in the house for hours.
5. Juggling
One of the most spontaneous things to do with a broken leg is to learn how to juggle. Juggling is such a fun activity and it also stimulates the mind which means it gets rid of boredom and also it can be played for hours on end before the player decides they have gotten bored of the game. To get your teenager to try juggling, you can start by making it a challenge or a competition of who can learn how to juggle first and how many items can they juggle. Look up tutorial videos on YouTube on how to juggle for beginners and work your way up the ranks.
6. Pool Lounging
Another one of the most fun things to do with a broken foot with or for your teenage child is Pool lounging – this is especially practical when it is summertime. You can invite their friends over and have a pool party just to cheer them up and let them interact with people their own age. You can make them snacks and let them play music and catch up on what has been going on and let their friends check up on how they are doing.
It is good to note, however, that unless the cast is waterproof or has been wrapped in some plastic or saran, they should not get it wet or try to swim with it.
7. Walking
Walking is a great exercise to do especially when the cast is about to come off as it is advised to exercise your leg muscles. There are many places to go with a broken leg that are safe and that will not put a strain on the leg. For starters, look for flat routes when going for a walk in a cast and/or crutches. This way, your teen does not overexert themselves going up or downhill. Also, choose a short route to start with and gradually increase the distance as time goes by. You can start by visiting your local ice cream parlor, then increase it to the mall, superstore, and so on. It is also advisable to start with crutches and lose them as the patient starts getting more momentum and sturdy when walking on their own.
8. Bowling
A good game to play with a broken leg is Bowling, this is because it requires very minimal foot effort and majorly includes using the hands to throw the ball. It is important, however, to have adult supervision when taking your teen with a broken leg to a bowling alley to help them walk and carry the ball to avoid further injury. Aside from that, Bowling is a perfectly safe game to play with a broken leg.
9. Painting
Painting is a great activity to do with kids that have a broken leg.  With painting, the teenager will only need his or her hands to participate in this activity and it can also be done whilst sitting down which makes it the ideal activity for teenagers with a broken leg. Painting can be used as a form of expression for the teen especially if they have been cooped up in the house due to the injury. It is a perfect way for them to unwind and use their imagination to create worlds beyond that are alive in their minds.
10. Solving Puzzles
Puzzle-solving is one of the things your teenager can do when injured and bored. Putting together a puzzle is a great way of relaxing and passing the time – depending on how big the puzzle is, it can take up hours to days of trying to put it together. The best part about this is that it can be played as a group activity and you can include the rest of the family to come in and cheer your teenager and also use this time as an opportunity for family time and bond with each other as a family. Here are some more Family games to play at home with no materials that will make family bonding time even better and much more fun.
11. Video Games
How to play video games with a cast should not be on the list of questions you are asking yourself when it comes to the activities for your teenager with a broken leg. This is because video gaming is perhaps the safest activity to do when nursing a broken leg, especially in its early stages when the leg needs to be resting and elevated. Video games are a great way to pass the time and get rid of boredom at the same time. However, it is important to note that playing too much and too many video games can be addictive and it is important to monitor what kind of games your teenager is playing. Read this article on what to do when your child is addicted to video games and most importantly, how to prevent your child from getting addicted to video games.
FREQUENTLY ASKED QUESTIONS
1. What is a game where you ask questions and get answers?
There are many games that have a question-and-answer style. These games are great for people who are recovering from a leg injury because they only require brain power and concentration to participate and play. Some of these games include; 21 questions, truth or dare, 30 seconds, would you rather, trivia, and the question game among others. Question and answer games are important because they help the people who are playing the games to know each other better and therefore build more sustainable relationships and friendships. Question and answer games also come in different variations which means that they are suitable for people of all ages and they can be adjusted and readjusted depending on the ages of the people that are present when playing the game. When it comes to playing these games with your teenager who has a broken leg, it might be a significant time to ask the right questions in order to know more about their lives, career goals, and any other thing in between.
2. How do you entertain a child with a broken leg?
Entertaining kids with casts can be quite a daunting task especially when they are restless and cannot stay put in one place for a long time. Depending on the age of the kids you can use technology to help you keep them put and entertained. You can use streaming services such as YouTube, Netflix, Hulu, and DisneyPlus to keep them engaged and binge-watching their favorite shows – this should last them a couple of hours.
Another thing you can do to make sure that your kids are entertained is to invite some of their friends over during the weekend if they injure themselves during school. This will help keep their spirits up as they get to hear from their friends what happened at school and get some time to play with and talk to people their own age about things that they care about. Not only will this keep them entertained, but it will also keep them sane and brighten their day.
The truth is, only you know your child, and therefore only you can plan out the right activities that will be entertaining for them. Always make sure you are putting their needs first and taking care of them as they heal from their injury.
CONCLUSION
In conclusion, this article has brought you 11 things for a teenager with a broken leg to do when injured and bored. Caring for a child with a broken bone can be quite daunting and we hope that you have found one or two activities that you can use to help your child heal and have fun while doing it, too.
ESTIMATED TIME DESIGNING AND UPLOADING THIS ARTICLE
ESTIMATED TIME RESEARCHING AND WRITING THIS ARTICLE