21 Online Games for Couples to Play Together
WhatToGetMy Instructional Article
"All work and no play makes Jack a dull boy" is true for relationships. Life can get pretty hectic that partners unconsciously relegate 'play' and 'fun' to the back seat. Although being busy and productive are characteristics of a strong and healthy relationship, they are "not likely what makes the relationship appealing" according to relationship experts ext.usu.edu. They say that 'play' increases bond, communication, conflict resolution, and relationship satisfaction. With so many interesting online games for couples to play together at any given time, keeping their 'intimacy' alive should be a level easier even with a hectic schedule. 
Watch the video version of this article:
If you are looking for cool online games to play with your partner, in this article, we've listed 21. We've subdivided this article into 3 namely;
Things to do on the phone with your partner 

Fun pc games to play with boyfriend or girlfriend

Virtual board games to play with partner
Before you dive into our list of online games, below are a couple of other games articles we think you might find interesting;
Speaking of gaming, did you know that on average, gamers in the USA spend 6.78 hours per week playing games?
18.2% of US gamers spend at least 4-7 hours a week playing games. Source: limelight.com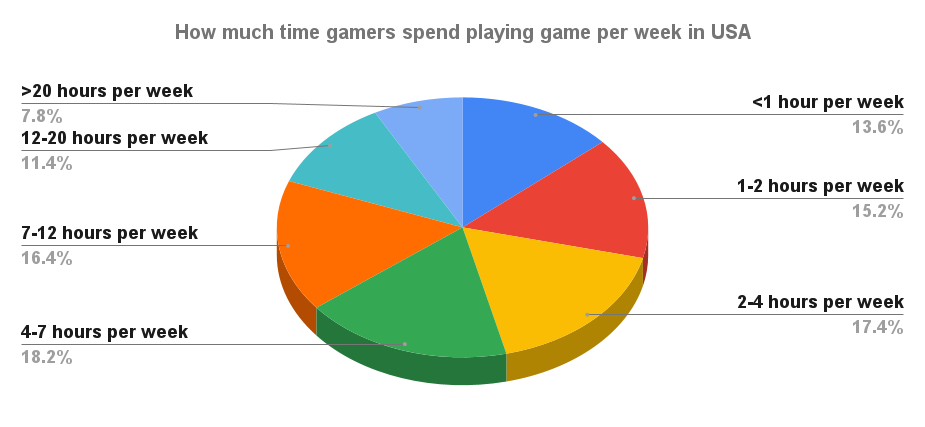 THINGS TO DO ON THE PHONE WITH YOUR PARTNER 
Whether you've recently just met your partner or have celebrated many milestones together, below is a list of interactive trivia games you can play with him/her. 
1. HAPPY COUPLE
This fun quiz game allows couples to know their partner's thoughts and attitude towards various issues. Couples are given 5 questions to answer each day and when they choose similar answers, they earn points. The more questions couples answer correctly, the better their chances of unlocking other challenging levels of this game.  We think this game will be a good assistant for partners that wish to broaden or deepen their conversation. It has got lots of helpful tips and tools for healthy relationships. 
2. INTIMATELY US
Every marriage needs a boost from time to time. This cool app for married couples can help spice up your intimate life. No need to worry about nudity and explicit content, you and your partner will love this app. Its contents are clean and friendly for even religious partners. It contains a range of topics that encourages deep and meaningful conversations to help couples build a strong intimate bond. The reviews on the app are quite impressive.
3. TRUTH OR DARE
For couples that enjoy the wild side of fun, you can play the classic truth or dare game online. If you've ever played truth or dare, you already know that this game isn't for the faint-hearted. You and your partner will be required to reveal uncomfortable things about yourselves and as well perform tasks you might ordinarily never do. So, if you have secrets you wouldn't want your boyfriend knowing or you are a pretty conservative person, you may want to skip this game. Truth or dare is a free online game that comes in categories. 'Party' and 'Hot' are more intense categories. You can also try truth or dare Jenga.
4. NEVER HAVE I EVER
Although this is a party game with multiple players involved, you can customize it to fit just you and your partner. This game can be as exciting as you want it to be, you just have to make the rules a little bit interesting and rewarding for both partners. You could add some hurdles that each partner is expected to do if they have ever done something.  For example, it could be about footing 60% percent of the bill for your next adventure as a couple. The hurdles could include drinking shots of tomato juice, or whiskey, dropping a 5 dollar bill, washing the dishes, moving like Micheal Jackson for a minute, and or giving the winning partner a massage. An important ingredient in this game is honesty. It would be unfair if any partner lies because they want to avoid moving through an agreed set of hurdles.
5. THIS OR THAT GAME
Your relationship is fairly new and you want to know a couple of things about your boyfriend before things get pretty serious. This or that game is a fun and quick questionnaire game for couples. Games like this one are very engaging even with a hectic schedule. The game is a good conversation starter. You can also try complicated or steamy questions if you want to get naughty. Below is a list of common this or that game questions;
Outdoors or indoors?

Vanilla or strawberry?

Cake or ice cream?

Pizza or burgers?

Heels or sandals

Mountain or beach?

Short dress or long dress?

Beer or wine?

E-book or paper cover?

Books or TV?

Series or movies

Automatic or manual cars

Pets or no pets
6. EMOJI GUESSING
Have you tried guessing what your partner is trying to say through emojis? You can form sentences using emojis and see if your partner can guess them right, guess each other's most used emojis, and or describe events and activities in your lives. There are many free online emoji puzzles to choose from. This is a good long-distance relationship game since it is like an assignment. Just make sure you keep the 'emoji guessing' plain and fun. It should not be used as a substitute for discussing important and bothersome issues. It would be grossly unfair if a partner is kept hanging because they are unable to understand what information you are trying to pass.
7. 20 QUESTION GAMES (Or as many as you like)
It does not matter how long you've been in a relationship with your girlfriend or boyfriend, you can never fully know your partner because they are constantly learning, and developing themselves. Well, if you doubt your partner has more in them than you know, the 20 question game is a good opportunity to find out. This is an interactive online game for boyfriends and girlfriends seeking to know more about themselves. As fun as this game is, it sparks deep conversations that could lead to better resolutions for both parties. Of course, it helps partners bond too.
8. FACEBOOK GAMES
There are many fun games to play with your partner on Facebook. With so many varieties of games on this social platform, you and your partner can rarely get bored playing different games. It Is a fun way to stay connected with your partner while taking a short tea break at work or lunch. Did you know that as of October 2020, Texas Holdem Poker was the most popular game among Facebook users?
Source: Statista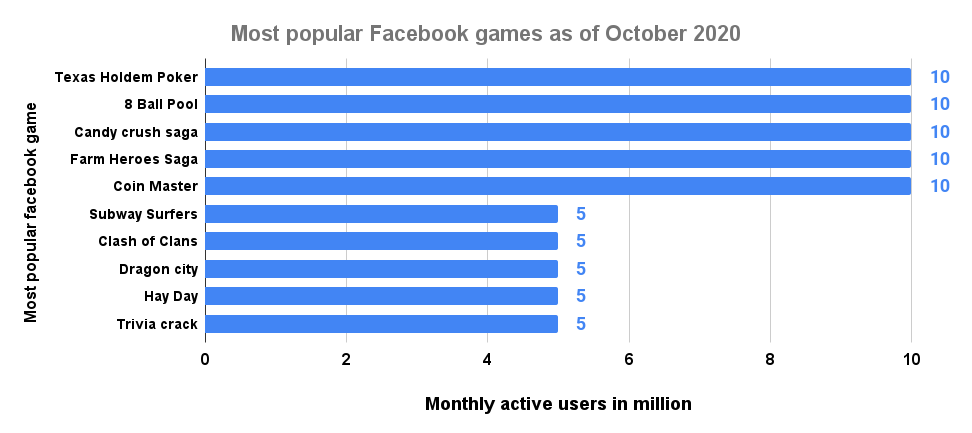 FUN PC GAMES TO PLAY WITH BOYFRIEND OR GIRLFRIEND
Below are a couple of interesting online multiplayer games for couples to play.
9. OVERCOOKED & OVERCOOKED 2
If you guys love fast-paced challenging games, you will enjoy overcooked & overcooked 2. It is like cooking in Gordon Ramseys' hell kitchen. Chefs are given some tasks to complete within a specified time to earn points. They are expected to coordinate activities in the kitchen, make orders and deliver orders within various kitchen settings. The faster orders are made and delivered, the more points chefs earn. The game emphasizes teamwork and communication which are important for bonding. This game is super interesting and time-consuming.
10. PUBG
This is a multiplayer battle royale game where players fight various shooters to be the last man standing. In the game, so many contestants land on an island and scavenge for weapons to help them stay alive while killing opponents. Accessories like armors, guns, explosives, and outfits are provided for players. Sounds exciting right? Well, if you and your partners are the gun-blazing action kind of gamers, then you will love this game. The game is said to be addictive. 
11. PORTAL 2
In this team-based strategy game (co-op), players are expected to get from one point to another point without being killed off. They use a portal gun to move through walls while trying to maneuver various obstacles. While the game might sound basic, first-time players will realize that getting through a course is not a walk in the park. This game emphasizes teamwork and if by chance your partner is a slow team player, you will equally learn patience. This is an interactive 'fun pc games to play with girlfriend'.
12. FORTNITE
Fortnite is another action-packed gun-blazing game that young couples can play as a team on a mission to save the world. Just like pubg, they will be competing with over 95+ contestants/ enemies and their goal will be to stay alive as long as they can. This game has been around for a while and has gained huge popularity among gamers all over the world, especially young gamers. It is free to play and available on many gaming sites. 
Source: Statista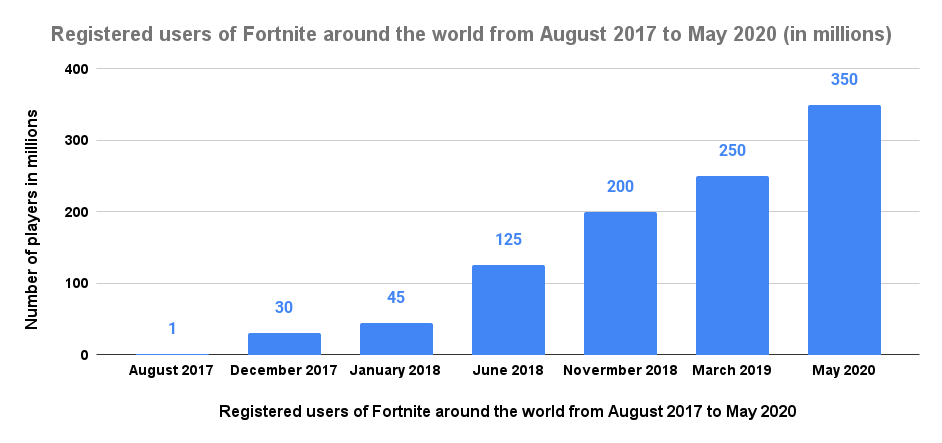 13. A WAY OUT CO-OP
This adventure-filled game takes you and your partner on a journey of two convicted fellows that had to scale through various challenges or obstacles to escape from prison. The game is engaging, each player can have individual experiences in prison since the game allows for a split-screen however, both players are still expected to work as a team to survive in prison and achieve a jailbreak. The interaction of players with other inmates makes the game engaging and will sustain you and your partner's interest.
14. LEGO MARVEL SUPER HEROES 2 GAME
Many Lego games are simple and fun for couples to play. Lego superheroes 2 is one of them. Of course, this game has its superhero characters in block form like all other lego games (as expected), but the game is pretty interesting. You guys will fight various villains using different superheroes of your choice. The more levels you get through, the more superhero characters will be made available. There are a few fascinating things about this game and one of them is learning about superhero characters you probably didn't know existed.
15. ROCKET LEAGUE
Use rocket power cars to score against yourselves in this Rocket league game. Sounds fun right? The game can be addictive too. In this game, players are expected to use a small rocket car with cool abilities to get a giant ball into their opponent's net while causing as much damage to opponents' cars if they can. It is a super fun game.
16. UNRAVEL 2
This emotionally packed two player game will get you and your significant other in your feelings. Take a tour with two lovable yarns on a path that was never originally theirs. They find each other and work together as a team to overcome various obstacles on their path. What we love about this game is how realistic the visuals are. It makes the whole journey interesting. The background sound is soothing too. This game might have a cuddling effect on you guys. 
17. UNO
Challenge your partner to a classic Uno game or you could invite two other friends to play with you guys online while you guys are at the comfort of your home. It is a very fun online game.
VIRTUAL BOARD GAMES TO PLAY WITH PARTNER
Not even distance can spoil the fun for both of you, below are a couple of two-player game for you and partner
18. CONNECT FOUR
Are you familiar with this traditional strategy board game? You and your partner will have a great time playing against each other on zoom and there are youtube videos that will guide you on how to play this game via this social platform. 
19. CHESS
If both of you love chess, then why not challenge yourselves mentally? Go to chess.org, invite your partner and get playing. It is a great way to spend your time together when far apart.
20. SCRABBLE
Is your boyfriend on Facebook and you are wondering what to do with him while you connect with other friends? Invite him to a game of scrabble on Facebook. While you guys take turns making cool words and challenging your points, you also get to interact with other people on Facebook. Your partner will not feel ignored, bored, or left out. It's a great way to keep the connection alive.
21. POOL 8 BALL
Looking for something to do on a short lunch break? Go on Facebook, search for pool 8 ball, invite your partner, and get started with the game. This is a fun and popular strategy game that millions of people around the world love to play. It is a simple and engaging game.
FREQUENTLY ASKED QUESTIONS
1. Which are the best online games for couples?
"The best" online game is a subjective assessment. People have varying views on different games however, we recommend you try, unravel 2, a way out, overcooked 3, portal 2, and pubg. You could also decide to play trivia games or board games and we've listed a couple of them in our article. 
2. What can couples do together online?
Aside from playing games, there are various interesting documentaries to watch online. They stir up deep conversations and helps you assess their value system. Another interesting thing to do will be to check out interesting but unpopular movies. You would be amazed at how much creativity people are missing out on. You and your partner can also look for new online challenges that would be fun for both of you to do together.
CONCLUSION
There are many online games to keep you and your significant other intimately connected, regardless of the distance. No matter how busy you and your partner are, there are fun trivia, and board games that will keep you guys connected/ present in each other's life. It will be like you never left their side. It equally helps to deepen your conversations, improve your conflict resolution skills and teach you guys how to be supportive. We hope you find our list interesting and perhaps try out a couple of them.
ESTIMATED TIME DESIGNING AND UPLOADING THIS ARTICLE
ESTIMATED TIME RESEARCHING AND WRITING THIS ARTICLE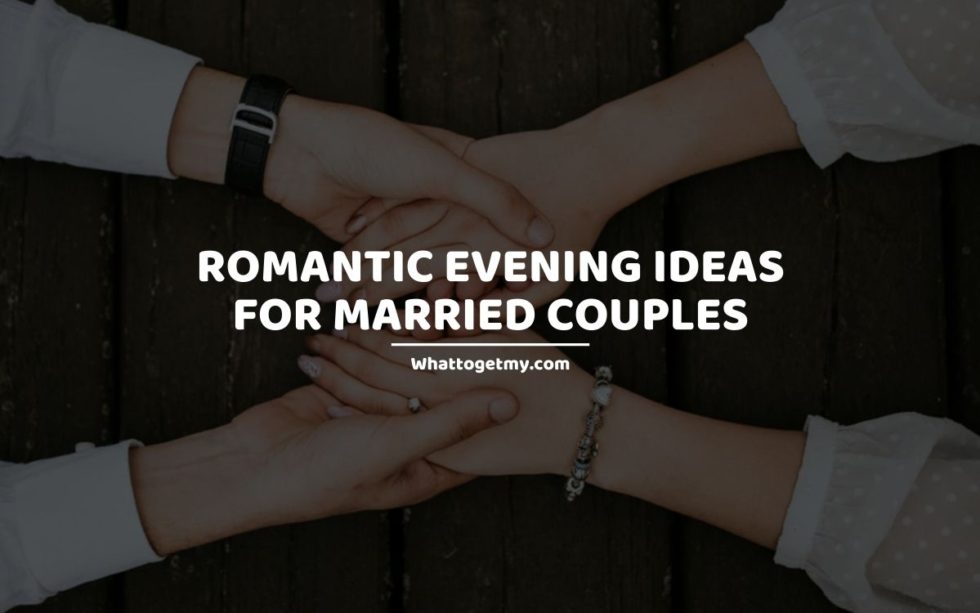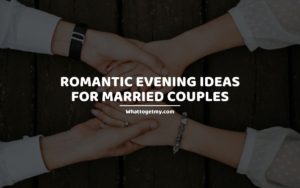 ROMANTIC EVENING IDEAS FOR MARRIED COUPLES
Romantic evening ideas for married couples WhatToGetMy Instructional Article Romantic evening dates are very important to maintain a healthy and happy relationship. A couple can spend that time to fully focus on each other and talk about their life and catch up on everything that
Read More »