So, you're reaching another milestone with your best friend? Turning 30 is kind of a big deal. It's a time when you finally become an adult. A real, complete adult who has to cut messing around and start making plans for the future. Reaching this life phase with your friend makes another milestone – you've gone through hell and heaven over the years and you're even growing old together. Your bromance or womance is getting stronger by the day!
With that in mind, you two are probably stressed out about the whole turning-thirty thing. It's completely understandable. Yes, it's nice that you have years behind your friendship but difficult to come to terms with the fact you're growing older! It's not only about the years but responsibility, fear from the future, and much else. The crisis strikes like a hurricane all at once.
Don't let your bestie's 30th birthday pass in a bad mood. Get your stuff together and be there for your friend! Aside from these normal human reactions to aging, turning thirty can be fun and memorable. If you set aside your fears just for a moment, you'll realize that you're starting a new chapter in your life. The one that might be even better than the previous one. Besides, you owe your BF to fight against time and world! Even if you're stressed about all these things, don't let your friend feel the same.
The best way to turn this milestone into a beautiful memory is by giving your best friend a perfect birthday gift. Picking the right thing might be difficult, though. Should you go for something practical or sentimental? Should you spend a lot of money or you can shop on a budget? Slow down and relax. We have all the answers. With the help of our guide, you'll be able to pick a 30th birthday gift for your best friend within a few minutes. All you need to do is to scroll down, go through our suggestions, and pick the one that suits your friend!
Before you start with that, you might want to check out a few suggestions. They might help you answer the question of what to get your best friend for the 30th birthday.
Your friend might be a little freaked out by the 30th birthday. Try to cheer him/her up with a gift, but also avoid age-related presents. You don't want to remind your friend about how much he/she's turning. You want to show all the good stuff about this milestone.

Don't buy gag gifts unless you're completely sure your friend will love them. As hard as it is already, you don't want to hurt your friend with a bad joke.

Think about your friend's hobbies and pick the gift accordingly. You want to get something that will be useful in the future and something that will last!
As an Amazon Associate we earn from qualifying purchases. We may earn a small commission for our endorsement, recommendation, testimonial and/or link to any products or services from this website. Thank you, your qualifying purchases help support our work in bringing you real daily gift ideas.
Quick Overview: 30th Birthday Gift Ideas for Best Friend
Source Link: https://whattogetmy.com/30th-birthday-gift-ideas-for-best-friend/
GEcho Dot to Make Life Easier
Our top pick is the Echo Dot! Why would that be a perfect 30th birthday gift for the best friend you may ask? For many reasons, starting with the one when you can make your friend's life easier. In the thirties, your friend will have a lot of new responsibilities, so it's crucial to give her/him the most relaxing and enjoyable moments at home.
Echo Dot will do just that – make time at home as pleasant as it can be. The speaker delivers high-quality sound and works on voice controls. You can stream music online or opt for your own playlists from phones, tablets, and laptops. The device allows for controlling all kinds of smart devices around the house, from lights to doors. You can even set it to read the news, check the weather, and trigger alarms for you. All in all, the Echo Dot is a smart device that will significantly improve life at home, and your friend is going to love it!
The Echo Dot is a perfect gift for every occasion and all ages, and your friend would love to have one around. It's powerful, compact, easy to use, and makes daily life more enjoyable!
Keurig K-Mini Plus Coffee Maker for Workaholics
You know you're thirty when you start being super excited over kitchen appliances! Those in their twenties might settle with any type of coffee as long as it has caffeine, but you want quality over everything in your thirties. Therefore, the best way to surprise your friend for the 30th birthday is to provide years of good coffee for him/her!
The Keurig K-Mini coffee maker is what every coffee lover needs. It's a powerful device that delivers delicious drinks within a few minutes. The best thing is, it's not even bulky! This is a mini maker that proves to be highly portable and easy to store. You can take it with you wherever you go. Also, the device can accommodate travel mugs, and it's easy to clean. It comes with a matte finish to compliment every kitchen, and it truly looks amazing!
This coffee maker is a perfect gift for everyone who enjoys good coffee and needs a reliable kitchen appliance to help with a morning routine. It's powerful, delivers drinks fast, and proves to be quite durable. It also looks very stylish and complements every kitchen! If you lack birthday present ideas for your best friend, we say go with the Keurig K-Mini coffee maker.
Kate Spade Crossbody Bag for Glorious Thirties
If you're still wondering what presents to get your best friend for her birthday, here's another suggestion – go with the Kate Spade crossbody bag. It's always smart to stick with reliable brands and luxurious stuff when shopping for adults, especially when you want to give something special for a milestone birthday.
The Kate Spade crossbody bag is made of leather and has a top zip closure. It comes in five different colors, and all of them can go well with every outfit. The bag has one big compartment and two pockets (one on the inside and the second one on the outside). It also features an adjustable strap.
If you want to surprise your BF with a stylish accessory for her 30th birthday, you can't go wrong with the Kate Spade crossbody bag. It's a classy item she gets to wear with everything and collect all the compliments wherever she goes!
Whiskoff Whiskey Glass Set Because Beer is For the Twenties
Are you shopping for a male friend? We have a wonderful idea for your best friend's 30th birthday gift! It's a whiskey set that will make every sip of his favorite drink taste like heaven. The set includes two glasses and eight granite rocks. The glasses are made of high-quality materials and are elegant and durable. The granite rocks keep the liquid cold without watering it down, and they are reusable. All the pieces come in a hand-crafted wooden box, so you can give the set right away, no packing and paper wrapping is required!
If your friend likes whiskey and you want to help him enjoy his favorite drink for his 30th birthday and many years to come, don't think twice. With beautiful and stylish glasses and those granite rocks, the set will make a perfect addition to his room.
Bluboon Travel Bag for Adventurers
The thirties are all about traveling and adventures! If you want to get Adventurous Gifts for Him or her, you should check out those useful outdoor items that can improve the overall traveling experience. The Bluboon travel bag is just that kind of accessory. It's a big travel bag that can accommodate a lot of stuff and comes in several colors, which makes it suitable for both men and women. The canvas is soft yet durable, so it won't rip or tear under pressure. Actually, all the pieces, from buckles to zippers, are made of the highest quality, and they ensure durability. The bag is also easy to carry and quite comfortable thanks to the adjustable shoulder strap. Whether your friend already has the traveling gear or not, she/he could definitely use this bag for weekend getaways and short trips!
You can't go wrong with giving this amazing travel bag to your bestie. She/he will instantly fall in love with this stylish and quality item. Who wouldn't? However, if you want to check out more similar ideas just to make sure you're picking the right gift, take a look at this article: Unique gifts for someone who likes to travel.
Vitruvi Stone Diffuser for Peaceful Thirties
Forget about sentimental birthday gifts for your best friend. Get the ones that will be useful and make his/her life better. Vitruvi Stone Diffuser is just one of those gifts, the ones that will help you relax and enjoy your free time even more. Vitruvi Stone Diffuser is a ceramic device made of quality porcelain that has a capacity of 100ml. It uses 10 to 20 drops of essential oil to diffuse on almost 500 square feet. How impressive is that? The diffuser works continuously for up to 3 hours. It's powerful, efficient, and comes with a power cord. We should also mention that it's quite easy to maintain and clean it. The BPA-free water reservoir is tested and perfectly safe for human consumption.
Vitruvi Stone Diffuser is one of our favorite products from the list. It's one of those easily neglected devices that every home should have. The diffuser will make your home smell heavenly, help you relax, and enjoy your free time to the fullest. It might even help you sleep better. For more birthday present ideas for your best friend, you can follow our article about Best Gifts to Help Sleep Better You'll Wish You Discovered Earlier.
Conclusion
How do you like our suggestions? We told you that you're going to fall in love with each one of them! After thorough research, we concluded that picking practical products would be the best way to go. We wanted to suggest something that will make your friend's daily life easier, better, and more enjoyable. After all, turning thirty is all about coming to terms with lots of new responsibilities and duties. We hope these 30th birthday gift ideas for a best friend will help with that – make your friend more relaxed and better prepared for the years to come!
ESTIMATED TIME DESIGNING AND UPLOADING THIS ARTICLE
ESTIMATED TIME RESEARCHING AND WRITING THIS ARTICLE
Try our AMAZING GIFT FINDER TOOL! Find GIFTS with 1 CLICK!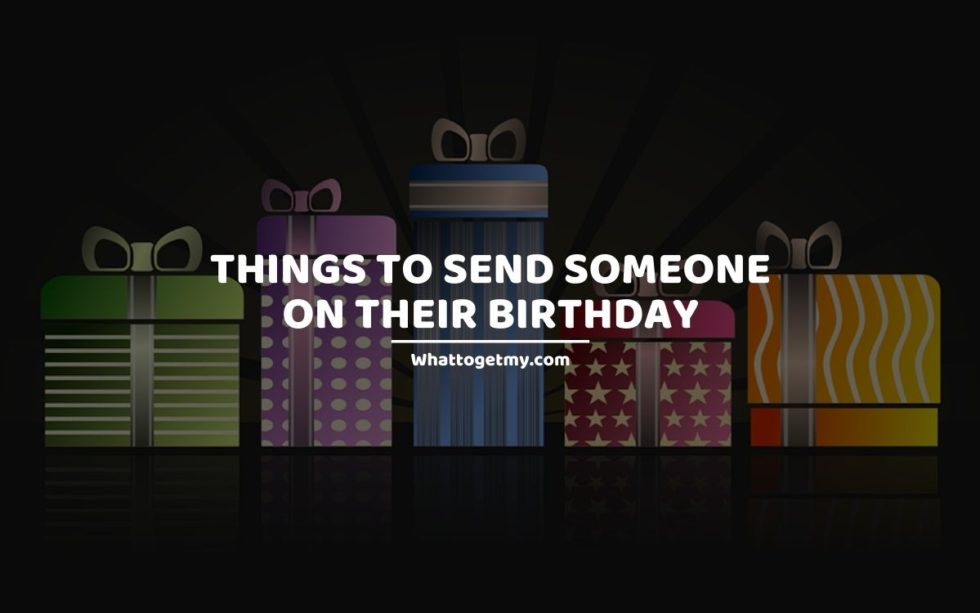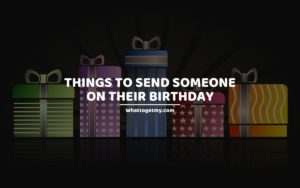 27 Things To Send Someone On Their Birthday
Find the right things to send someone on their birthday in our gift list, as well as some birthday surprise ideas for your friends. In this list, you will also find birthday gift ideas for hand delivery and delivery by mail and great long distance
Read More »