11 Things to Do on Thanksgiving without Family
WhatToGetMy Instructional Article
If you are wondering what to do on thanksgiving alone, you are not alone.  Most people across the country dread having to spend thanksgiving alone. They prefer to spend it with family, friends, or other loved ones.
There are upsides to spending the holiday alone, however, especially when you consider financial costs such as traveling to and from your family's destination and buying dinner ingredients among other things.
This article will show you how you can make the most out of being alone on thanksgiving that will give you and others around you joy and satisfaction.
THINGS TO DO ON THANKSGIVING WHEN YOU HAVE NO FAMILY
1. Volunteer
A good thing to do for yourself and others when you have no family on thanksgiving is to volunteer at a local soup kitchen that serves people less fortunate than you. This is a great way of meeting new and interesting people and learning about their lives, hopes, and dreams. Volunteering is a great way to service those that need you and sharing an experience with them that you will both be thankful and grateful for. You can even organize for you and your friends to volunteer at your local food shelter, however, you have to do this early because food shelters get the highest number of volunteers during the thanksgiving period.  Alternatively, you and your group of friends can offer your services to volunteer at several shelters around your vicinity, and this way you get the highest chances of finding shelters in need of volunteers. Here are some of the groups that are likely to volunteer on thanksgiving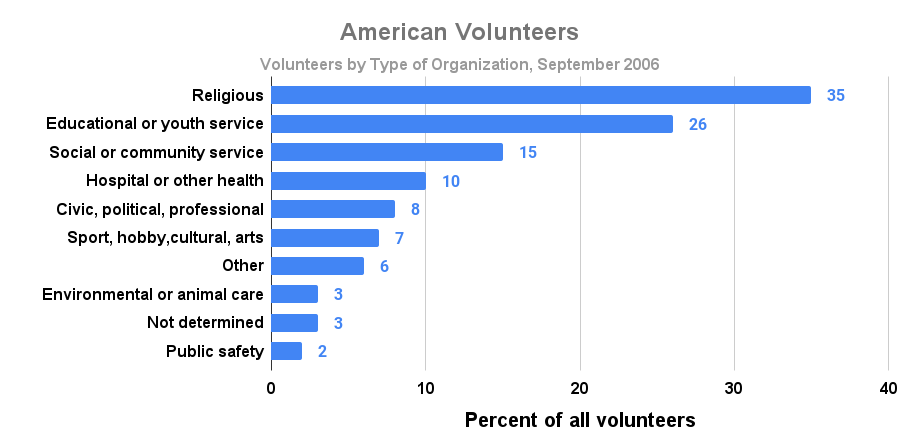 2. Binge Watch a Series
A good idea for spending thanksgiving alone is to binge watch that series you have always wanted to see but never really had time for. Look for a series in a genre that you enjoy – preferably look for something with more than one season so you can really get a good feel of it and enjoy the storylines better, then sit back and enjoy a quiet day with yourself and entrap yourself in the lives of the characters on your screen. You may even want to turn off your phone to avoid any kind of distractions during your binge-watching marathon. Remember to eat and stay hydrated, too!
3. Have a Friendsgiving
A common and fairly new solution to what to do on thanksgiving without family is to host or attend a Friendsgiving. What is a Friendsgiving, you ask? A Friendsgiving is thanksgiving spent with your closest friends instead of your (respective) families. You can organize a Friendsgiving at your apartment, invite over your friends and together prepare the thanksgiving food together and have the meal just as you would with your family. Friendsgiving is a great alternative for people who want to spend the holidays with people that they love but for one reason or another, they are unable to. It is a gathering of friends who enjoy spending time together, respect each other, and love each other enough to spend such a significant holiday with each other.
4. Go to a Local Parade
If you are single on thanksgiving and your town holds a thanksgiving parade, then a good idea would be to go to the parade. You can either watch the parade from your house or from the side of the road on the parade route. The parade is a great place to meet other people who, like you, may be single on thanksgiving, and who knows? You could meet someone who could become a big part of your life as friends or otherwise.
5. Dinner for One
One of the best ways to spend thanksgiving alone is to have a thanksgiving dinner for one. This can be a great opportunity for you to be alone and evaluate and reflect upon your life in the year that has been. You can either make yourself a mini thanksgiving dinner – with all your favorite foods. Or you can go out to your favorite restaurant and order yourself your favorite meal in celebration of the holiday. Thanksgiving can be quite hard for people who are alone and it would be a good time to remind yourself why it is okay to be alone and how you can be more fulfilled on your own. Check out this article for activities that you can do when you are single and alone.
6. Self Care
Being alone on thanksgiving is a great opportunity to turn up the self-care – mind, body, and spirit. You can use this time to take care of your physical appearance, get a massage, manicure, pedicure, and go shopping for clothes, shoes, and bags ( or really anything that gives you joy). You can also spend the time meditating and connecting with your higher self, reading self-help books, and practicing yoga poses for concentration and flexibility. Additionally, you can also spend this time to go to the gym and work on your body goals which will surely boost your self-image and confidence.
7. Travel
If you find yourself spending thanksgiving alone, then why not book yourself a nice trip and spend your Thanksgiving holiday vacationing at a destination of your choice? Traveling is one of the best things you can do for the holiday either domestically or internationally because it opens you up to new worlds that are ready for exploring and where you may even find pieces of yourself you thought had been missing for a long time. Here are some things you may need when traveling.
8. Journal
Another great thing to do when you are alone for thanksgiving is to journal. Thanksgiving can bring about a lot of emotions within people especially when you are alone and cannot spend it with your loved ones – family, friends, or significant others. It is important to write down what you are grateful for, what you wish for, and how you would like to change and reshape your life so that you are in a better place for thanksgiving next year. Journaling helps to put things in perspective and it can help you see that you have more things to be grateful for than you do to complain about.
9. Donate to the Less Fortunate
One of the best ways to spend thanksgiving alone is to donate to the less fortunate and give someone a reason to be thankful on thanksgiving. You can donate food, clothes, or your time (volunteering) to those in need and those who find themselves less fortunate than you on thanksgiving. You can even take a few people out to a popular fast food restaurant and let them pick out what meals they would like to have for thanksgiving. 
You can also give clothes to homeless people that will keep them warm during the harsh winter season. Whatever good deed you decide to do for Thanksgiving, do it with an open heart and the intention of making someone's day just a little bit better even just for a day.
10. Black Friday Shopping
If you are feeling lonely on thanksgiving, the best thing you can do for yourself is to engage in some retail therapy – on a budget! Honestly, what is better than shopping for half the price? Sure, you will have to stand in line and wait for hours before the shops open, and you may have to fight a few people on some items that you want but the satisfaction of getting exactly what you came for and paying for it at a discounted price will surely beat that nagging lonely feeling.
Alternatively, if you are more of a homebody and would like nothing to do with people and shoving, then you can participate in Cyber Monday which is an online sale that is similar to Black Friday except the items are all electronics.
11. Ignore the Holiday
Lastly, but definitely not least, if you have absolutely no plans for thanksgiving, you may actually choose to just ignore the day altogether. Sure, it is a big holiday that is celebrated all across the country but that doesn't mean you cannot personally boycott it and go about your day as normal as possible. Do what you would if it were a normal day and you had time off work, school, etc.
FREQUENTLY ASKED QUESTIONS
1. What do you do on Thanksgiving alone?
There are many things that you can do on your own on thanksgiving. You can spend the day with your pet, clean your house, tend to your garden, take out the trash, read to children or the elderly, and do some voluntary community service. These are all activities you can do when you are alone on thanksgiving that will make you feel accomplished and also help others in a way. Although you may be alone on Thanksgiving, it doesn't mean that you should spend it on your own, there is more to do if only you seek it and go out and do it.
2. What can I do on Thanksgiving without family?
Spending Thanksgiving without your family can be especially hard when you are close to your family and you will have loved to spend the holiday with them. However, this doesn't mean that you cannot enjoy the holiday spending it by yourself or with friends or even a significant other – if there is one in the picture. Take a look at some of the activities listed above to find inspiration on how to spend Thanksgiving without family.
3. What do you eat on Thanksgiving alone?
The best thing about spending Thanksgiving on your own is perhaps the freedom that it comes with when it is time to choose what to have for Thanksgiving dinner. Sure the traditional thanksgiving meals are symbolic and really delicious, but since you are alone you probably won't be making a whole thanksgiving meal for yourself. In this case, you have options to choose for dinner whatever tickles your fancy – there are no rules to choosing your thanksgiving dinner when you are alone. So go crazy, the sky's the limit! Eat and drink whatever will make you happy.
4. How do you make Thanksgiving alone special?
Making thanksgiving special when you are alone may be easier said than done. Studies have shown that a lot of people's mental health plummets during the holidays. This is because people are triggered about not spending the holiday with their families, spending time with their families, and even being away from other people in their lives that they would rather have present. If you find yourself in a situation where you have to spend thanksgiving alone, remember to take care of your mental health first. Meditate, have a spa day, listen to some feel-good music, dance around your apartment, journal, and do one or two acts of kindness to a stranger. Do not spend the entire holiday wallowing in self-pity and wishing you were surrounded by people who love you. Be the love you want to receive – to yourself and others around you.
CONCLUSION
In conclusion, this article has covered 11 activities you can do when you find yourself spending thanksgiving alone for whatever reason. Remember to first take care of yourself before you can take care of others. So take the time to indulge in some self-care but also put aside some time to give back to your community and the people around and in it with volunteer work.
We hope this article has given you a few ideas on how you will be spending your thanksgiving alone this year.
ESTIMATED TIME DESIGNING AND UPLOADING THIS ARTICLE
ESTIMATED TIME RESEARCHING AND WRITING THIS ARTICLE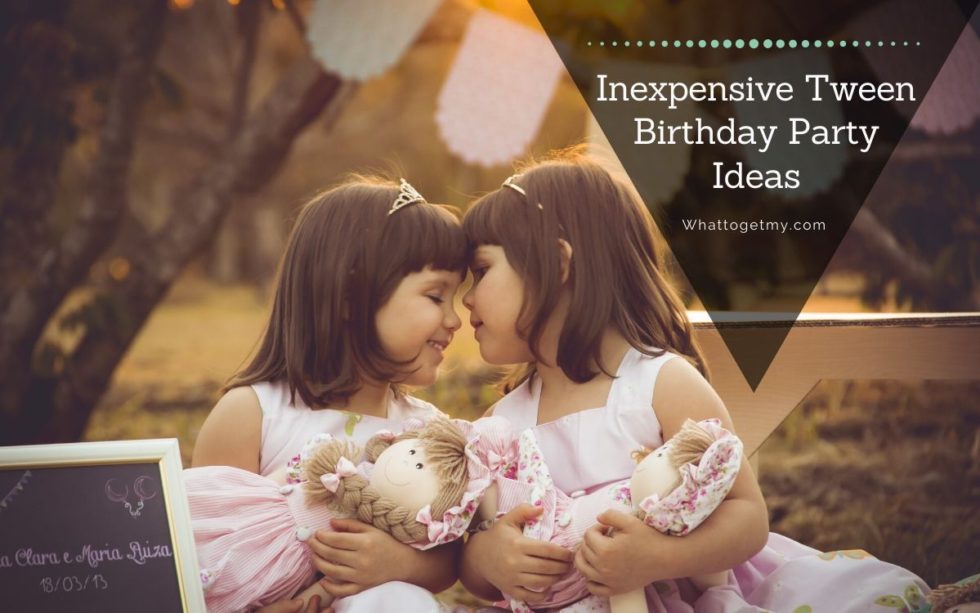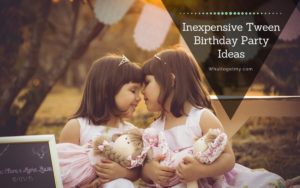 4 Favorite Inexpensive Tween Birthday Party Ideas
4 Favorite Inexpensive Tween Birthday Party Ideas WhatToGetMy Instructional Article Tweens are at a difficult age as they are no yet a teenager but also not a little child anymore. They want to have fun especially on their birthday and with their friends. Coming up
Read More »