So, you have a young family member who is into baseball? Good for him! Kids should engage in sports because of the physical but also mental health. Studies have shown that physical activities in early life stages promote all kinds of positive things. Children who enjoy sports develop healthy self-esteem, better communication skills, stronger relationships, and much more. Therefore, if you're up to support your child with a gift or two, we say go for it!
To help you realize your plan and surprise your child with some useful baseball-related stuff, we picked 9 products for you. All of them are child-friendly and ideal for a young boy who is playing baseball. All you need to do is to sit back, relax, and scroll down through our top 9 baseball gift ideas for a 10-year-old boy. Enjoy!
As an Amazon Associate we earn from qualifying purchases. We may earn a small commission for our endorsement, recommendation, testimonial and/or link to any products or services from this website. Thank you, your qualifying purchases help support our work in bringing you real daily gift ideas.
Quick Overview: Baseball Gift Ideas For a 10-Year-Old Boy
Source Link: https://whattogetmy.com/baseball-gift-ideas-for-a-10-year-old-boy/
GoSports Baseball & Softball Practice Hitting and Pitching Net
One of the best gift ideas for baseball lovers is a training device. If you want to help your child improve skills and train, we recommend the GoSports net. It perfect for batting practice, pitching, fielding, and more. With this net, your child will spend more time practicing and less time chasing balls. The assembling part is rather easy, yet the net is pretty sturdy and stable. You even get to fold it down for easy transportation and storage. The set also includes a bonus strike zone target.
With the GoSports net, your child can practice anywhere and anytime he wants. The device is sturdy, stable, and easy to use, not to mention how portable it proves to be. Without a doubt, it's an ideal gift for a 10-year-old boy.
Tanner Tee for Practicing
Here we have another training device that proves to be one of the best Sports Gifts for Teenage Guys. Tanner Tee is ideal for kids who need to practice more and enjoy baseball. Did you know that professional players use it too? Tell your child that, and he'll be super excited to use it every day! The device has a hand-rolled flexible rubber ball rest. It's made of metal for more stability, and it's also adjustable. You can set it up at your child's convenience, so he can practice accordingly. Also, the device is highly portable, allowing your little boy to play with it wherever and whenever he wants.
As we mentioned above, if you want what is best from the baseball gift ideas for boys, we recommend Tanner Tee. Buyers all over the market are thrilled with it. They use it for group team practice or individually, saying that it significantly improves baseball skills. Don't miss to check it out, you won't be disappointed!
SKLZ Hit-A-Way Baseball Training Station
Here's the last training station on our list. We had to include it on the list because it's rather useful for children who like to play baseball. It's one of those all-in-one training stations that allow for improving skills and having fun in the process. The device is well built and quite durable. It can withstand heavy daily use, and it's perfect for both team and individual use. You even get to transport it at your convenience thanks to the collapsible design.
The training station will maximize your child's power, swing speed, and mechanics. If he uses the device daily, he'll see better results in no time, and believe us, he'll enjoy playing with it whenever he can. The station is fun and easy to use, and we can't think of a better present for a 10-year-old boy who plays baseball.
P.S. If you're looking for Things to Do With Teenage Grandchildren, get the training station and play baseball with your grandson!
Wilson Champion Series Baseballs
If you desperately need new baseball player gift ideas, we have one for you! Get your child the set of Wilson Champion baseballs. You'll get 30 balls in a handy bucket. All of them feature high-quality materials, and they are extremely durable. Reinforced seams and grain leather guarantee a long lifespan. Also, the bucket comes with a sturdy lid, so your child can use it as an extra chair in his room. All in all, the bucket full of balls is what every baseball player would like to have, and Wilson is among the best ones on the entire market!
The Wilson set is a simple yet incredibly useful gift. If your child loves playing baseball, you can't go wrong with giving him the set of balls as a gift! With it, he'll be able to practice every day, and he'll be super excited over the fancy bucket in his room!
Rawlings Sandlot Baseball Glove Series
Are you searching for a gift for youth baseball players? Well, what about some essential parts of the gear like gloves? If you haven't bought a baseball mitt for your child, now is the right time to do it! Rawlings offers a highly-popular leather one. It features a vintage look that pleases most of the baseball players. However, the best thing about it is the extra padding that ensures superior comfort. Also, you get to choose the perfect size from several available ones. Your child is going to be thrilled with the present!
The Rawlings baseball mitt is well made, durable, and comfortable. It's one of the most praised products on the market, and we certainly recommend it as a gift for your little boy. One is certain, you won't find a better baseball mitt at the same price range.
New Balance Men's Baseball Shoes
Here we have another essential product that would make a perfect gift for every sports enthusiast. If you want to find the Best Gifts For Athletic Teenage Guys, we recommend sticking with clothes. Just ask yourself, what is the thing that every player needs in his gear? Shoes!
New Balance shoes are perfect for baseball players. They are so fashionable that your child will most likely lose his mind over them! Also, you might have a hard time choosing a perfect pair because these shoes come in 14 different designs.
Now, when it comes to overall quality, we don't have much to say. The New Balance shoes are made of high-quality textile and synthetic. They are incredibly comfortable and provide excellent support for demanding physical activities. Your child can finally enjoy his favorite sport without experiencing any discomfort at all!
New Balance shoes are one of the baseball gift ideas for him that we have to recommend. They are stylish, comfortable, and quite durable. Besides, what boy doesn't like to get a new pair of fancy shoes for training?
EASTON GAME READY Bat & Equipment Backpack
If you're on a tight budget yet you want to get some useful Gifts For Teenage a Nephew, we recommend a backpack. Easton offers a quality one that is specially designed for baseball lovers. It features a big main compartment, a front zippered pocket, and two side pockets. The mesh pockets can be used for water bottles as well as for bats. Also, what makes this backpack unique is a ventilated compartment that is perfect for storing shoes.
A backpack is one of those universal baseball gifts for teenage guys that prove to be rather useful. You can't go wrong with giving it as a gift, especially not the Easton model. It's well made, durable, and available in different designs. Your nephew is going to love it!
Costzon Children's Sofa
So, you want to get something special for a young family member? Maybe you're searching for Cool Gifts For Nephews? Worry no, you're in the right place! We are not done yet with all the baseball fan gift ideas. This time, we recommend a baseball-style sofa that will complement your child's room.
The sofa looks like it has five fingers! It has a glove-shape style that will please every baseball lover. The second-best part about it is the comfort, of course. The sofa has sponge filling and faux suede surface. It's incredibly cozy tanks to the extra padded interior, and the surface feels soft to touch. It's also resistant to wrinkles and doesn't get dirty easily. Additionally, the sofa is sturdy and offers a long lifespan.
As we mentioned above, if you want to get a boy something unique and cool, we highly recommend the glove-style sofa. The chair is super cozy, and it complements every interior design. Every little baseball enthusiast is going to be thrilled with it!
Grandma Smiley's What About Baseball Board Game
If you're on a limited budget, yet you want to get a 10-year-old boy something special, a baseball board game might be perfect for you. This item will bring lots of fun for the entire family! With the game, you can all enjoy some quality time together. We bet your son would love that!
The game is easy to play, so everyone can join regardless of age. It's a combination of strategy and chance, which makes it more fun than most other board games. The set includes delicately designed pieces that are quite durable. You'll most certainly enjoy this super fun game for quite some time!
It's sometimes difficult to get a gift according to Teenage Interests and Hobbies, but board games are a safe bet. We all love to play them regardless of age. That's why this game coming from Grandma Smiley is such an excellent choice!
Conclusion
We gave our best trying to find the perfect products for you to give to a baseball lover.  After hours and hours of research, we came out with 9 useful and fun items. Each one of them would make a great complement to a boy's room or baseball gear. Therefore, we hope to save you from the independent search that would probably cost you a lot of time and effort (not to mention a horrible headache). With our list of baseball gift ideas for a 10-year-old boy, you're all set to pick a perfect one in no time!
ESTIMATED TIME DESIGNING AND UPLOADING THIS ARTICLE
ESTIMATED TIME RESEARCHING AND WRITING THIS ARTICLE
Try our AMAZING GIFT FINDER TOOL! Find GIFTS with 1 CLICK!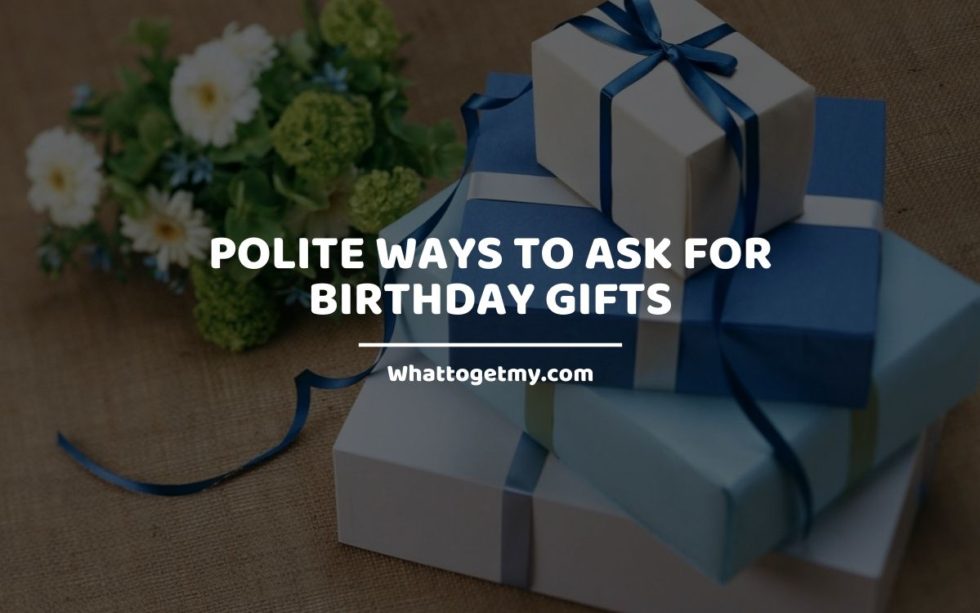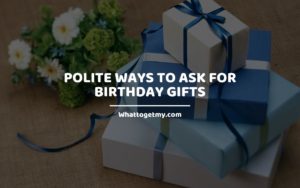 Polite Ways to Ask For Birthday Gifts
5 Polite Ways to Ask For Birthday Gifts WhatToGetMy Instructional Article These days, we often encounter the question of whether it's polite to ask for gifts or not. Don't think you're the only one. People are widely concerned with this topic. However, the other side
Read More »