Gifts for amateur photography should be practical and useful to their craft. Unlike other hobbies, amateur photography morphs from a fun thing to do to a quest for excellence. If you are looking to surprise an amateur photographer in your life, you'll need to put a lot of thought into the gift.
You see, the thing about photography is, you never seem to stop learning. You become a student of each photo and video. Movies cease being a source of entertainment as you'll be forever analyzing the cinematography and how the shots are set up. The hobby quickly morphs into an obsession.
Amateur Photography Isn't Just a Hobby – It Is a Way of Life
Now, put yourself in the shoes of an amateur photographer. You're always on the hunt of that image that best captures a moment. It is your life's mission. Immortalizing the emotions or beauty of a scene is everything you live for. Then, on your birthday, someone drops you a sleeping mask. It's like they spent the previous day scouring Amazon for the best gifts to help sleep. Either that or they are playing a joke on you since they heard photographers spend most of their time in a dark room.
Whatever the reason, getting impractical gifts has to be every amateur photographer's pet peeve. You feel inconsiderate gifts from folks who know how much you're into photography deserve a dropkick. Like how this crazy fan dropkicked Arnold Schwarzenegger. Sorry, Arnie. The dude might have watched 'Commando' one too many times.
What amateur photographers really want – and if they were honest they'd tell you they write Santa asking precisely for this – are gifts for photography enthusiasts that actually help them in their work. That sleeping masks only reminds them of their failed attempts at capturing that elusive image.
Finding Useful Gifts for Amateur Photographers for Those Not Familiar With the Lens
⑴ Step Into Their World
If you want to find the perfect gifts for amateur photographers in your life, step into their mentality and/or way of life. It's just like when you want to know how life is like in another country. You must go there. You don't watch a couple of YouTube videos and claim, "I know what it is like living in Liechtenstein."
By the way, Liechtenstein has some pretty scenic views. If you can, book your photographer friend a return ticket to the country, and they're bound to capture that elusive image they've been hunting. Heck, they might get such good photos that they end up on the cover of National Geographic.
Getting back on topic, you'll need to know a bit of photography and what it takes to capture stunning images. With that knowledge, thoughtful cheap gifts for photographers and many creative photography gifts will literally jump at you.
⑵ Most Amateur Photographers Don't Want to Be Professional Photographers
It might seem weird, but most amateur photographers aren't secretly aspiring to become professional photographers. On one hand, most amateur photographers are driven by passion. On the other hand, professional photographers are all about running a business and making the bottom line. Don't take that to mean that professional photographers don't have a passion for photography or that amateur photographers don't charge for their services.
It's just that an amateur photographer tends to focus on the photographs rather than the financial benefit of capturing images.
At the same time, there's no discernible difference in quality between an amateur and a professional photographer. There are amateurs photographers out there who capture stunning shots while there're pros who can't deliver a good photograph, even if their lives depended on it.
But, as this photographer will tell you if you can't generate a full time income with photography, you're probably an amateur photographer. We'll leave you to be the judge of that.
The reason you need to understand that amateur photographers aren't looking into getting into the professional side of things is so that you don't get your friend personalized gifts for photographers or that might look like you're trying to push them in that direction. Most amateur photographers won't appreciate your gesture much, even when the gifts for amateur photographers you got them are practical and useful.
⑶ Sometimes A Little Professional Training Doesn't Hurt
A few decades ago when you needed film cameras to get into photography, people often took photography courses, even if all they wanted to do was snap some Christmas Day photos. Developing photos cost money and time, making it even more important to get at least some kind of training before closing that camera shutter. That also meant, getting the required experience to become a professional photographer was expensive. That's why there were few professionals back then.
Fast forward to today, and just about anyone can snap a photo without ever incurring additional cost thanks to digital photography. Quality photography has never been this accessible. Feedback on photos is also near instantaneous in the era of social media and photo sharing sites like Flickr.
But even with the advent of new technology that takes care of lighting and a whole bucket of things that were done manually, amateurs might still use a little formal training. So, if you're looking for practical gifts for people who like photography, you might want to look into resources that might help your friend take better pictures. Reading the manual that comes with a DSLR isn't always enough to capture fantastic images.
Anything too technical might, however, ruin your friend's love for photography. So, try and keep gifts for photography enthusiast helpful but simple.
⑷ Photography Is Expensive
Photography, whether you're doing it professionally or for fun, soon becomes expensive. Most photographers will tell you that buying a camera system locks you into that line for all upgrades. Also, it means an amateur photographer connects their hobby to the gear they buy into. When they want to sell off that system, they'll most likely have to sell at greatly discounted prices.
That's why when you're choosing gifts ideas for amateur photographers, go for ones that don't force your friend into buying into that particular line. It's way more thoughtful to get them gifts that don't tie them down to a particular brand to avoid unnecessary expenses down the line.
That's all you need to know about photography to help you select the perfect gift for your friend. Next, we'll start you off with a list of items that make for considerate gifts for amateur photographers.
As an Amazon Associate we earn from qualifying purchases. We may earn a small commission for our endorsement, recommendation, testimonial and/or link to any products or services from this website. Thank you, your qualifying purchases help support our work in bringing you real daily gift ideas.
Gifts for Amateur Photographers You Can Get Right Now
Let's put everything we've learned into practice by choosing a few thoughtful gifts for that special amateur photographer friend, shall we?
Quick Overview: Gifts For Amateur Photographers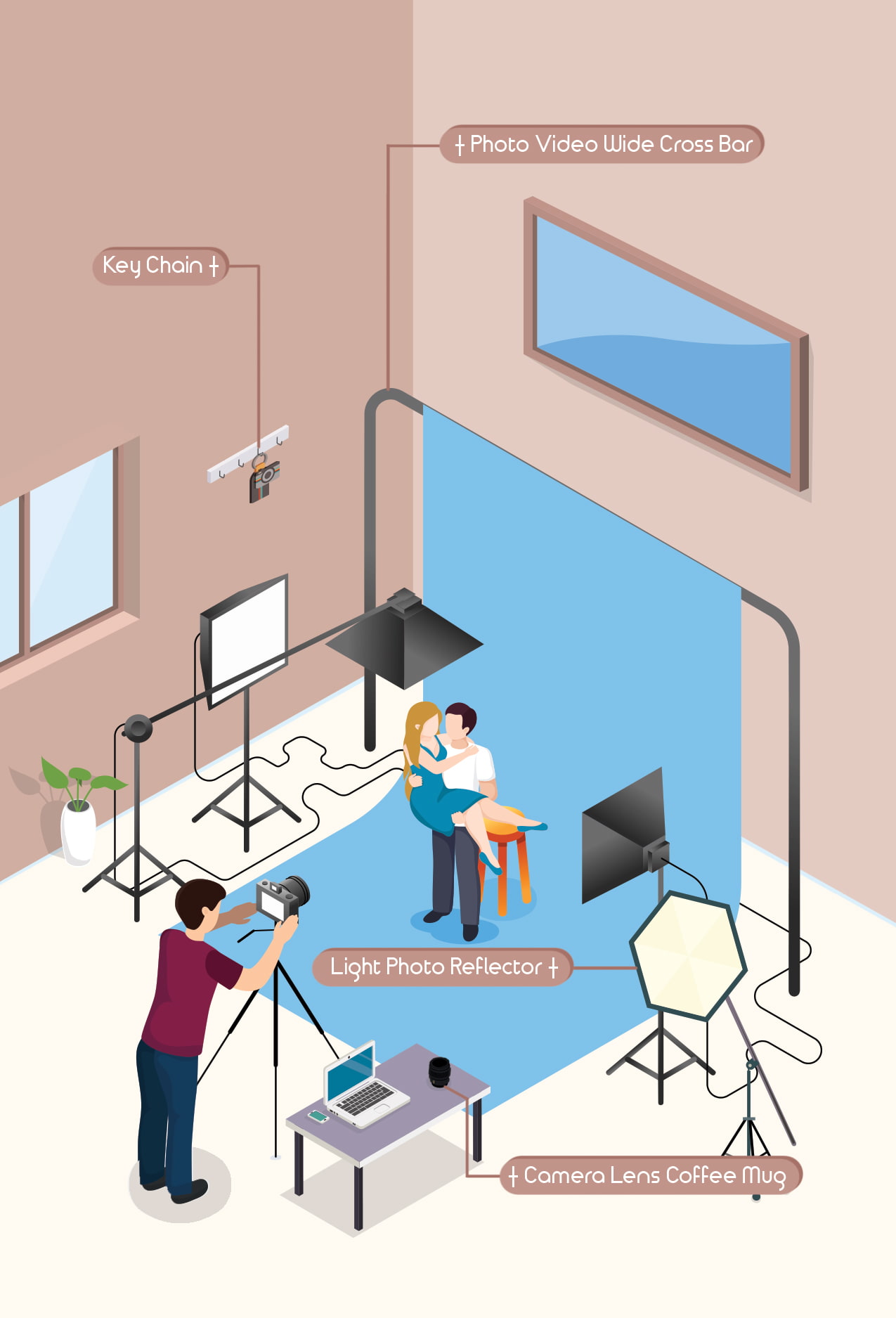 Source Link: https://whattogetmy.com/gifts-for-amateur-photographers/
⓵ WUSUANED Photographer Keychain 
Your amateur photographer friend could use a keychain that tells the world what he/she loves to do with their free time, wouldn't they? This stainless keychain is the perfect token of friendship you can for just about any occasion if you were thinking about getting photography themed gifts. The stainless steel frame also means you don't have to worry about rust or tarnishing even with frequent use. What really makes the WUSUANED keychain special to photographers is the embedded message – "I've been known to flash people." Subtly funny, wouldn't you agree?
There are a few other reasons why it's one of the more thoughtful unique gift for amateur photographer:
Your picture-snapping buddy could probably use another keychain, and this is the perfect replacement.
⓶ STRATA CUPS Camera Lens Coffee Mug
Not many coffee mugs can claim to match a person's hobby or profession down to a T. But the STRATA CUPS Camera Lens Coffee Mug can make this claim without batting an eyelid. This cool coffee mug is shaped like a camera lens, with all the detailing and a matching lens cap for lids, the coffee mug can pass as a camera lens to the untrained eye. Did we mention it comes with two lids – one screw on and one retractable? Yep, they'll keep that shutter closed and any beverage behind it from spilling. It is definitely one of the best camera themed gifts to buy for an amateur photographer,
Other features that'll endear this coffee mug to photography enthusiasts are:
Whether your pal enjoys a cup o'joe or a smoothie while looking for those perfect shots, this coffee mug is bound to add some inspiration. This cup is also a good idea if you are looking for photography gifts for kids.
⓷ Fundamentals of Photography II
Remember when we said your photography pal could probably use some professional training? Well, we found just the thing to help him or her get better shots. The Fundamentals of Photography II goes beyond the basics. It's not the usual drill showing you how to use lenses or the f-stops, it's about developing a creative view in the real world. The DVD (did we forget to mention it was a video series?) explores the professional techniques used by the pros and helps amateurs solve their visual problems. If your pal is to capture the perfect moment, this resource will prove immensely useful.
A few more things that will make this DVD a quick favorite for your pal are:
Your friend will forever be indebted to you for this resource. With it, he can take his photography to the next level and finally start enjoying his hobby.
⓸ Julius Studio Photo Video Wide Cross Bar 
While we're still on the topic of taking photography to the next level, this studio and photo background is the perfect addition to any photographer's gear. It supports canvas, muslin, and paper backdrops that offer just the background every photographer needs to capture stunning images. Amateur photographers often have to hire these kits, so owning one is a huge plus.
There are a few more features that make the Julios Studio Cross Bar a favorite among photographers:
Getting your buddy this background stand will go a long way in helping them establish their own studio. The bar doesn't require any branded accessories and works pretty much with any background.
⓹ 5-in-1 Portable Collapsible Multi-Disc Photography Light Photo Reflector 
Light reflectors are a staple for any serious photographer. This 5-in-1 set of portable multi-disk reflectors came in handy for both indoor and outdoor shoots. From blocking out light to warming up the scene, they'll turn any scene into a lens magnet. The discs also collapse into a portable size, making it easy to store and move them around.
These portable discs also:
These discs will immediately improve the quality of any photo by allowing only the necessary amount of light and shading to get into the frame.
There you have it, 5 gifts for amateur photographers you can get right now as well as all the information you'll need to go out there and look for the perfect present on your own. So next time you are wondering what to gift a photographer who is an amateur remember all the information provided above and don't stress out about it. Bring a smile to your hobbyist photographer's face and help them realize their dream with these gifts.
ESTIMATED TIME DESIGNING AND UPLOADING THIS ARTICLE
ESTIMATED TIME RESEARCHING AND WRITING THIS ARTICLE
Try our AMAZING GIFT FINDER TOOL! Find GIFTS with 1 CLICK!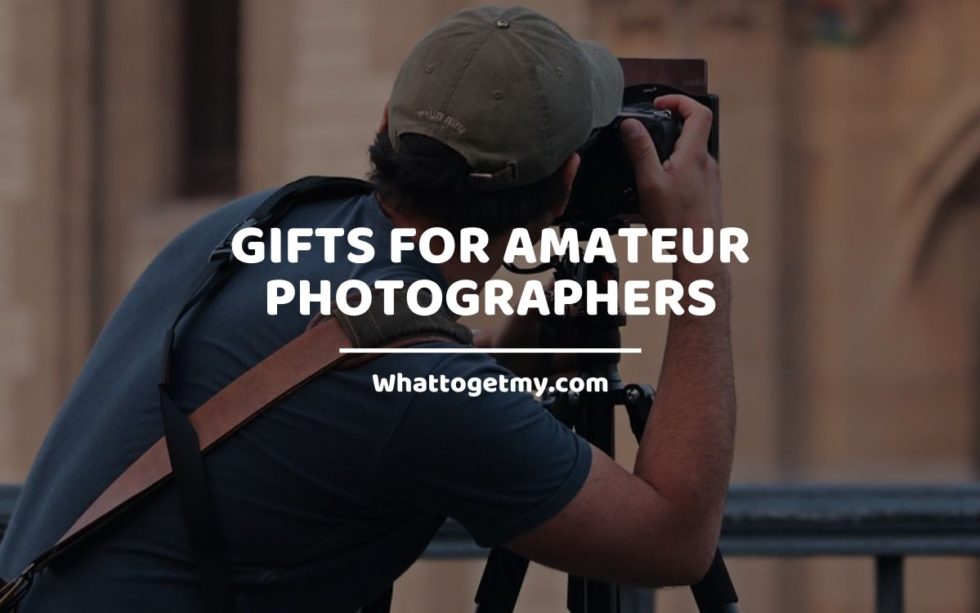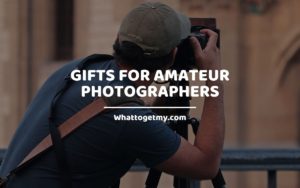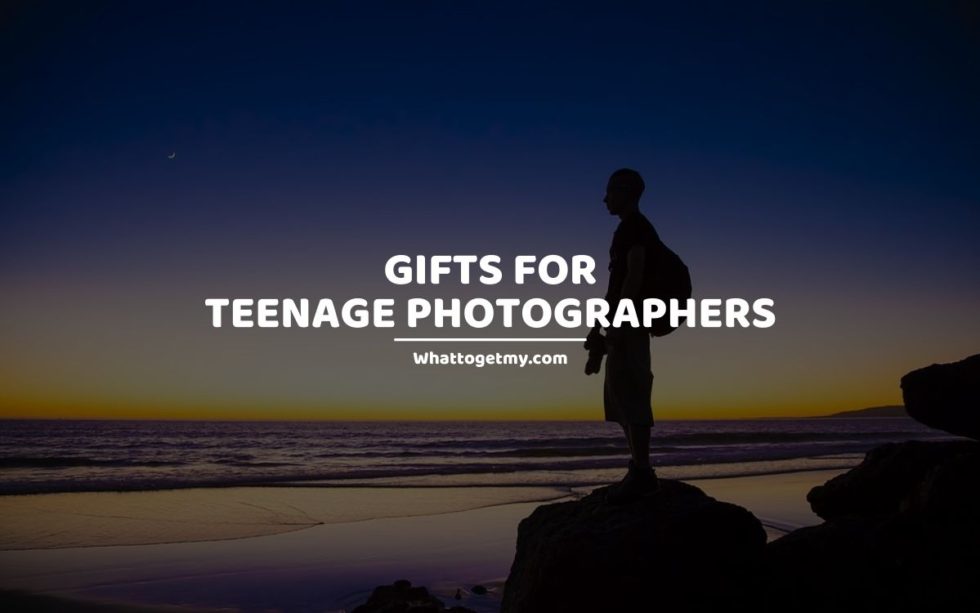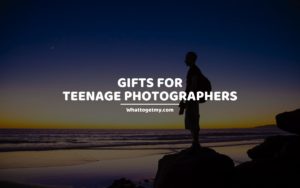 Gifts for Teenage Photographers
You probably know that photography is an expensive hobby. Keep that in mind when you're browsing gifts for teenage photographers. A young photographer can't afford to get all the equipment at once. You should get him/her something useful that you know he/she doesn't have. It's
Read More »