The best gifts for podcast lovers are gadgets that enhance their listening experience and in this article, we give you the round-up of the best gadgets that would enhance their listening experience and other cool gifts that they will love.
Buying a gift for a podcast lover is rather exciting because aside from coffee and their friends and a few interests, they love their podcasts. And this means that you at least know the only thing to consider when you want to buy them a gift.
In a way you can say that podcast lovers are like Instagrammers in their obsession – just like Instagrammers obsess over their Insta photos and Insta feed, a podcast lover obsesses over the latest podcast on the podcast channels that they follow. (And in case you are an Instagrammer and you missed it, check out our article on Gifts for Instagrammers and Social Media Addicts).
And because their interests are very streamlined, the type of gifts you can get them is also rather streamlined and few. Here is a round-up of the 8 Best Gifts For People Who Like Podcasts.
Also, see our related articles on Gifts For Musical Theater Lovers and Gifts For Saxophonists.
WHAT ARE THE BEST GIFTS FOR PEOPLE WHO LIKE PODCASTS? 8 BEST GIFTS.
Given their love for podcasts and how they want zero distractions when listening to their favorite podcasts, the best gifts for podcast lovers are gifts that enhance their listening experience. If you want to make their day, give them any gadget that will greatly enhance their podcast listening experience.
These 6 Gadgets will be loved by any podcast lover and will make for superb gifts.
As an Amazon Associate we earn from qualifying purchases. We may earn a small commission for our endorsement, recommendation, testimonial and/or link to any products or services from this website. Thank you, your qualifying purchases help support our work in bringing you real daily gift ideas.
1. Sony WH-1000XM4 Noise Cancelling Headphones.
A podcast lover wants to have no disturbance when they are listening to their podcast and they want to hear everything very clearly. This latest Sony technology is the next best thing in noise-canceling headphone technology.
With this gift, your podcast lover can hear everything said on the podcast distinctly. The headphones come with hearing detection technology that can pause their podcast when they remove the headphones without their having to do so manually. The headphones also work with Alexa, Amazon's assistant. The head pad and ear padding have also been given more cushion for extra comfort so that your podcast lover can have these on all day listening to their favorite podcast if they so wish.
Pros.
It can be paired with any device – laptop, phones, and television.

It can cancel out noise even without music in the background.

The sound quality is great and very clear.

It works with touch sensors/touch control.

It suppresses background noises very well.

You can connect more than 2 devices on it.

The battery can last up to 30 hours when fully charged.

They are very comfortable to wear.
Cons.
It is pricey but worth every cent.

It needs the app to function for the most part.

The touch sensors have been said to be too sensitive to any touch or movement.
For a podcast lover to enjoy the podcast they love with zero distraction and noise, this is the headphones they should be using. Give them this beast of a headphone and watch how happy you will be making them.
2. Apple iPod Touch (32GB).
Apple's iPod Touch is one of the best devices for podcast lovers to have the best experience with navigating their podcasts and storing them on a device to listen offline. This latest iPod technology (7th gen) comes packed with delightful features that your podcast lover will love. It comes with 32GB of memory which is plenty of space for storing up their favorite podcasts. It is a device for music and audio and not for phone calls, and this is what makes it perfect for a podcast lover because they can listen to their podcasts without having to worry about an incoming call interrupting their listening experience.
Pros.
It has Wifi and Bluetooth functionalities.

It comes with 32GB of memory.

It is lightweight.

It does not accept phone calls.

Podcasts can be stored on it for offline listening even on flight mode.

The battery is long-lasting.
Cons.
Most customers are not happy that it is loaded with so many other apps that have nothing to do with music and audiobooks.

You can make phone calls over Wifi.

Some customers have complained that the interface is not very easy to use or navigate.
The beauty of the Apple iPod Touch is the fact that it is an MP3 player that is meant for music, podcasts, and audiobooks. This makes it the perfect choice for listening to podcasts rather than using a phone that may cause distractions amid a podcast.
3. V-MODA Earbuds.
Sometimes carrying a headphone will be too tedious especially if the podcast lover wants to take a lazy walk or go for a quick run while listening to their favorite podcasts. And that is where earbuds come in. earbuds are smaller and more manageable to carry, and even though they don't give the same experience a headphone does, they still work.
This particular earbud though delivers on clarity and good sound quality. And it is very lightweight and according to most customers also very durable. With these earbuds, your podcast lover can still listen to their podcast even when out on a walk or at the gym or going for a run.
These earbuds will contribute to the podcast lover's listening experience when they are out and about in places where their headphones might be too big for them to carry with.
4. Mibao 32GB MP3 Player.
This device is smaller than the Apple iPod Touch and is the perfect podcast device for when a podcast lover is out taking a run or in the gym. And the designers of the device even had this in mind in building the player because it comes sold with a sports armband for carrying it. The memory is 32GB meaning plenty of space for all their favorite podcasts.
Pros.
It has a memory capacity of 32GB (and can be expanded up to 64GB with an external memory device).

It comes with a sports armband.

It has Bluetooth functionality.

It also has an FM Radio and a recorder.

The battery life is relatively good.

It has a high-resolution color screen.

It supports any audio format.

It is lightweight and easy to carry about.

It comes with music headphones and a micro USB cable.

It comes with an instructional manual.
Cons.
It's Bluetooth cannot pair with phones or computers, only Bluetooth headphones or speakers.

It does not come with an SD card.

It needs wired headphones before the radio can work.

It does not have Wifi functionality.

It only supports TXT format for E-books.
The positive reviews on this product have been great. And unlike the Apple iPod Touch, it does not have any extra apps on it that will take up space and slow it down. This is a good extra to have with the Apple iPod so that when the podcast lover doesn't feel like going for a run with the Apple iPod they still have a small and handy device and won't have to miss anything.
5. Anker Portable Power Bank.
A gift to a podcast lover will not be complete without a power bank. A power bank is to ensure that their Podcast Players do not die while they are listening to a podcast or just before the podcast comes on. With the Anker portable power bank, they will never have to worry about their battery dying at any minute. They can carry this power bank with them wherever they go.
Pros.
It can charge up to 5 devices on a full charge.

It is portable and easy to carry around.

It comes with a carry pouch and a micro USB cable.

It comes with an 18-month warranty guarantee.

It can charge two devices at the same time.
Cons.
Some customers complained that it takes some time to get fully charged.
We will recommend this power bank for a podcast lover because once it is fully charged it can last them a long time in charging their wireless headphone and Podcast Player.
6. Echo Plus (2nd Gen).
Sometimes a podcast lover would want to hear the rich sound of their podcast reverberate in their room or house while they cook. And to enjoy the podcast best, a speaker that does a good job of playing back at a rich, clear, and good quality sound is important. The beauty of the Echo Plus (2nd Gen) is that the podcast lover can prompt it to play their favorite podcast from either the iTunes store of Spotify by a simple voice command to Alexa, Amazon's assistant. They don't need to do anything but give a command and this nifty little device does the rest. A podcast lover will love this Echo Plus to play their favorite podcasts.
Pros.
It works in harmony with Amazon's assistant, Alexa.

You can prompt it to play your favorite podcasts with a voice command.

It connects easily to devices.

It is easy to set up and use.

It is sturdy.

The sound quality is great.

You can voice control the lights in the house.
Cons.
It can slow down if there are multiple devices connected.

It is said to be too loud sometimes.
A podcast lover will enjoy their listening experience over speakers when listening to their favorite podcast over the Echo Plus (2nd Gen).
They will also love these 2 cool podcast-themed accessories.
7. Podcasts and Coffee Mug.
A podcast lover will enjoy having their favorite hot beverage with this beautiful mug because of the podcast message on it.
Podcast lovers enjoy listening to their favorite podcast over a cup of coffee and that is why a podcast lover will love this mug because it talks about the two things they love very much.
They will also like this Podcasts Is My Therapy Mug.
8. I Listen To Podcasts T-shirt.
This T-shirt will be a hit with a podcast lover because of the message written on it. They will gladly sport this t-shirt any day to show off their love for podcasts.
This is one fashion accessory that a podcast lover will love to have in their wardrobe.
OTHER GIFT(S) YOU CAN GIVE A PERSON WHO LIKES PODCASTS.
Find out what podcasts they love and give them subscription gift cards for them to expand their podcast library. The popular podcast providers are iTunes and Spotify. You can buy them an iTunes Gift Card or Spotify Gift Card and watch them light up with excitement.
FREQUENTLY ASKED QUESTIONS.
What gifts for podcast lovers can you recommend?
All the gifts in this article are for podcast lovers.
Do you know of any podcast subscription gift I can give?
You can give them podcast gift cards for the two popular podcast providers, Spotify and iTunes.
How about gifts for audiobook lovers?
Audiobook lovers will also love the gadget gifts in this article because they are also very good for listening to audiobooks.
CONCLUSION.
To buy the best gift for a podcast lover, buy them a gadget that will enhance their listening experience and any cool podcast-themed accessory. In this article, we give you the 8 Best Gifts For Podcast Lovers. Any of these gifts will make a podcast lover very happy.
ESTIMATED TIME DESIGNING AND UPLOADING THIS ARTICLE
ESTIMATED TIME RESEARCHING AND WRITING THIS ARTICLE
Try our AMAZING GIFT FINDER TOOL! Find GIFTS with 1 CLICK!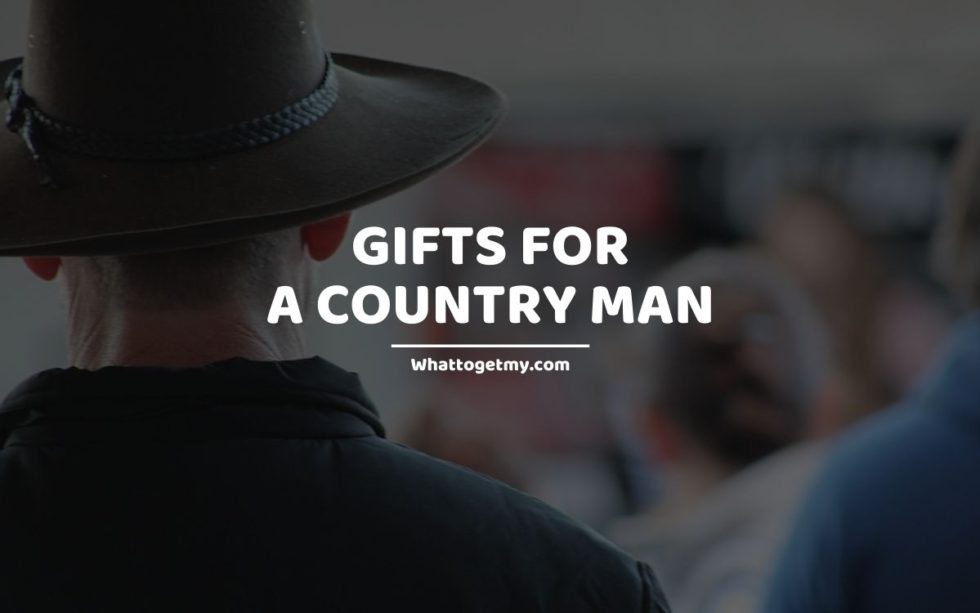 Although getting people gifts can be very difficult, it is made a little bit easier when you know or take the time to learn what the person you are buying a gift for finds interesting and what activities they enjoy doing. Giving people thoughtful gifts
Read More »