15 Signs of an Immature Woman
WhatToGetMy Instructional Article
We all have our childish side, the problem is not outgrowing it and allowing it to define you.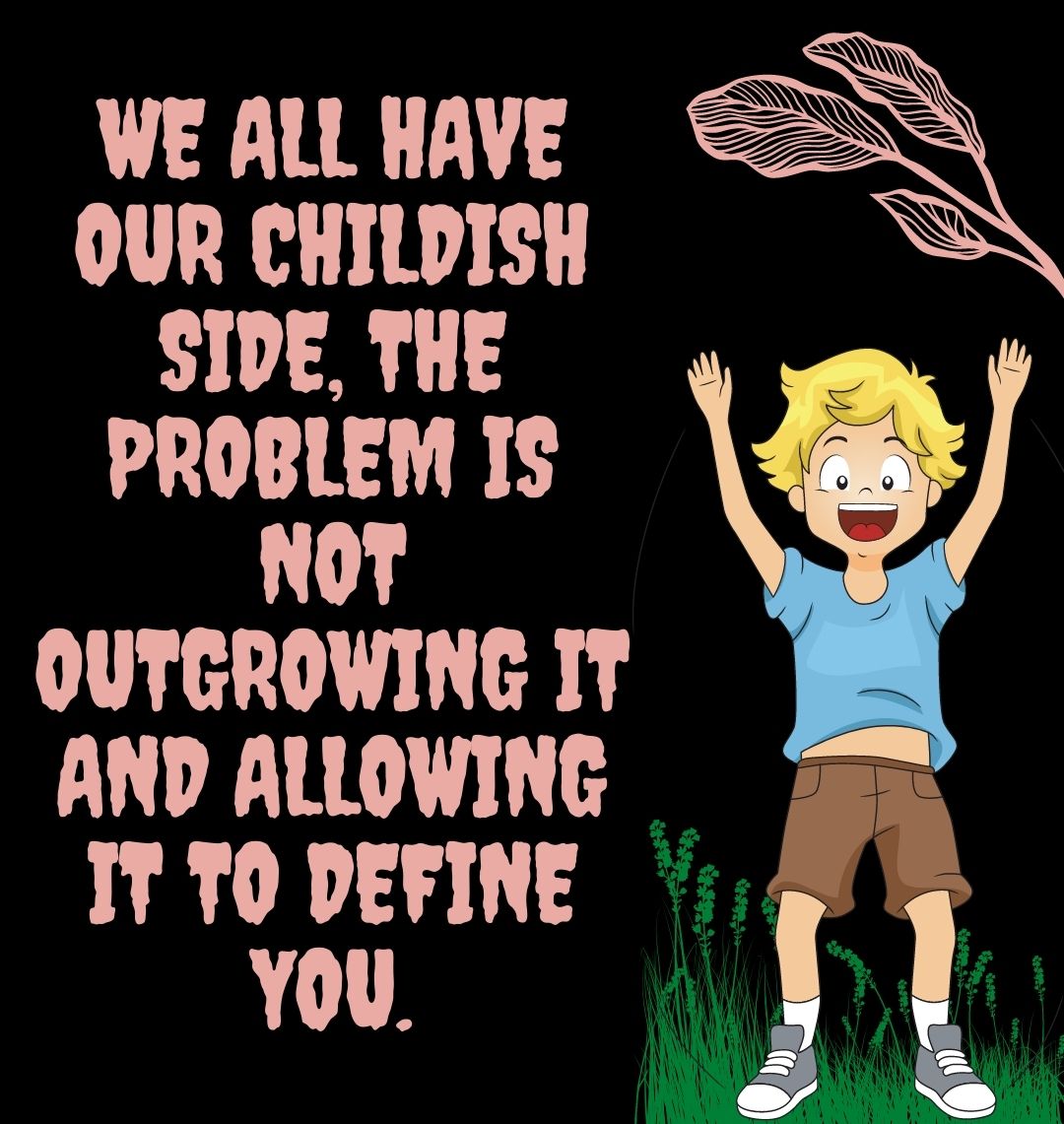 This subject has been divided into two main parts
Maturity/ immaturity

Signs of immaturity in women
MATURITY/ IMMATURITY
When a woman is termed immature, it simply means that she is exhibiting emotional and behavioral patterns that are below what is expected of people within the adult age bracket.  Researchpedia defines maturity as a state of being fully developed in personality.
Maturity is judged by a person's thought processes and emotional responses, which are manifested through the person's behaviors and conversations.
Emotional maturity is the ability to manage one's desires and feelings; to be able to cope with life's situations in the most beneficial and socially acceptable manner (Nuzhat, 2013). Emotional maturity includes being able to perceive, express, understand and regulate emotions to promote a healthy and fulfilling psychological state (Behera & Rangaiah, 2017). On the other hand, emotional immaturity is defined as "a tendency to express emotions without restraint or disproportionately to the situation" (American Psychology Association).
There are other identified forms of maturity that are not clearly defined but tend to overlap each other when maturity is discussed. Terms such as personality, social, and mental maturity. Mental maturity can be described as a state of awareness of thoughts, how they are conveyed, and their various interpretations. A mentally matured person can take things into perspective before concluding. Social maturity is having the appropriate attitude for personal, interpersonal, and social adequacies which are essential for functioning effectively in society (Shanmuganathis, 2020).
Maturity is not automatic. Immaturity does not disappear the moment a person becomes an adult. Instead, we must actively participate in our mental and emotional development if we desire to develop a healthy and socially acceptable personality. This means that t is possible for us to display momentary childishness. What's important is processing our responses and improving on them.
It must be highlighted that because a person displays one or two signs of immaturity does not make them immature and via versa in reference to maturity. One incident is not a judge of character.
In terms of gender and maturity, studies reveal that the emotional maturity scores of males and females differ across dimensions. Even at that, these scores are still fleeting depending on the study, but you might be interested in the results of this study that assessed the maturity of internet users in India (Dangwal & Srivastava, 2016). The result shows that male internet users had more emotional maturity than female internet users. Source: eric.ed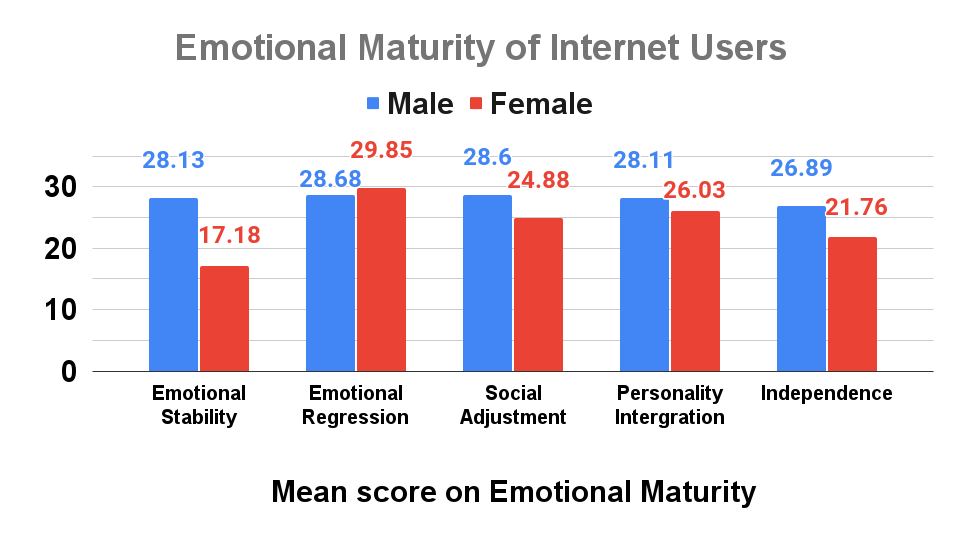 Signs of immaturity in women;
1. IMPULSIVE RESPONSES WHEN EMOTIONALLY TRIGGERED
How a person responds to unfavorable or tense events is one of the easiest ways to grade their emotional maturity. An immature woman easily gets triggered to fight, cry, insult, throw tantrums, withdraw from people, give up, or even burn bridges at the slightest of provocation or pressure. She also tends to overreact a lot. "One principle that marks maturity in any walk of life… is not so much what happens to a person but the way he takes it" (Royal Bank of Canada, December 1956). An immature woman will find it difficult to handle unfavorable situations. Hanging around her will feel like walking on eggshells. Her emotional sensitivity/instability tends to make people keep her at arm's length. Some immature people suffer from Intermittent Explosive disorder without knowing. Learn how to stop saying hurtful things when angry and smart things to say when someone insults you.
2. FINDS IT HARD TO INDEPENDENTLY MAKE IMPORTANT DECISIONS
An immature woman acts unsure of herself and her decisions most times. She finds it hard to make up her mind about her choices. She prefers that someone close to her makes decisions for her. She does this to exonerate herself from any blame associated with any wrong choice or to feel less guilty about the outcome of her choices. Her wavering mind makes it easy for her to be swayed; she moves with social hypes. Making independent choices are daunting for her.
3. HIGHLIGHTS THE FLAWS OF OTHER PEOPLE A LOT
An immature woman is excited about the flaws of others especially if she feels intimidated by them. It gives her some form of closure. For example, an immature girlfriend will highlight the flaws of another lady she sees as a potential threat to her relationship. She will instinctively do this to make her boyfriend avoid her potential threat.
4. RELY ON PEOPLE OR THINGS FOR A SENSE OF SELF-WORTH
An emotionally stunted woman relies on the compliment of others to ascertain her self-worth. She also sees her self-worth in her possessions and attributes and will spend most of her time flaunting it in the faces of others. For example, If she is from a royal family, best be believing that you will not hear the last of it. If she earns a first-class, she will not hesitate to flaunt it in any argument or to anybody. She might make statements like "until you have earned a first-class degree in aerospace, don't talk to me'. An immature woman will feel like she is not attractive without certain features like, a bigger butt, breast, car, lighter skin, long hair, pieces of jewelry, and many more. She will strive to have these things to gain attention and respect from people and without it, she is not enough.
5. HAS A SENSE OF ENTITLEMENT TO OTHER PEOPLES RESOURCE
An immature woman will easily hold a grudge against a person who denies her a favor, particularly people she considers as friends or family. This is because she feels a sense of entitlement to people's resources; it could be their time, money, connection, clothes etcetera. She would even brag about other people's resources as though it is hers'. She pays little or no attention to availability and convenience when she makes her demands. She will assume you have what she wants and expects you to provide her requests. When you cannot meet her demands and expectations, she will begin to give you an attitude to belittle you.
6. FINDS IT HARD TO RESPECT BOUNDARY
An immature woman usually gets into disagreements with people because she fails to respect boundaries. She often pries into people's businesses. She disregards boundaries because she finds it difficult to deal with rejections or 'No' and lacks self-control. For example, an immature sister, friend, or girlfriend will ignore your wishes not to use certain things you forbid them from using. They will instead use it without your knowledge.
7. FINDS IT HARD TO HANDLE FAILURE, REJECTIONS, OR NO'S
Rejection and failure weigh heavily on immature women whenever they experience it. Saying 'no' to them could make them resentful, spiteful, and devious. Sometimes, because it is difficult for them to handle rejection, they ignore rejections or boundaries and do their wish. When an immature woman loses in a competition, she will begin to see herself as a failure and may withdraw from people for a while. When an immature woman is rejected by a man she likes, she becomes vindictive.
8. VERY SELFISH IN HER THOUGHTS AND RIGID
An immature woman usually sees things from her point of view. Her self-centeredness makes it hard for her to accommodate different perspectives. She has to be reminded that things are not the way they seem. She has to be persuaded not to make hasty decisions. Her rigidity of thought makes it difficult for her to be corrected. A woman that is selfish and rigid will find it hard to adapt to different environments or situations.
9. A BULLY
She often engages in bully, especially emotional bully. An immature girlfriend will ignore your feelings when it matters and will act in ways that will break or provoke you. For example, she might ignore you when you are sick to hurt you. She might give you poor reviews or complements to break or discourage you. She relies on emotional manipulation, such as, gaslighting, and withholding of affection, to punish a person who has offended her instead of having a mature and honest conversation with the person. A childish girlfriend will stop communicating with you for days or showing any form of positive affection towards you at slight provocation. This is to make you feel lonely and unwanted.
10. FINDS IT HARD TO ACCEPT THAT OTHER PEOPLE COULD BE BETTER THAN THEM
A childish woman sometimes inflates her qualities, abilities, or value and often wants special treatment. She has a god complex, a false sense of importance. She gets intimidated easily when she meets a person prettier, more intelligent, or talented than her. To feel on top, she will make condescending remarks, act condescendingly and be provocative towards those she wishes to dominate. Her conflict resolution usually ends with a win-lose or lose-lose situation. She competes even when no one is competing with her.
11. FINDS IT HARD TO ACCEPT CORRECTIONS
Correction is a bitter pill for an immature woman. It hits her hard and might make her resentful. Those around her allow her to do as she pleases most times because she is not receptive to advice or correction. They are mindful of their words and actions during times of conflict and may choose to look away.
12. SHALLOW CONVERSATIONS ARE HER FORTE
She thrives on gossips and small talks. In her relationship, she finds it difficult to hold deep and profitable conversations with her partner. Conversations that require her to think deeply puts her on edge. Conversations such as personal development, financial growth, spiritual growth, political trends, sports etcetera are boring. Her boyfriend cannot confide in her about important issues because she has little to contribute.
13. SHARES TOO MUCH INFORMATION
An immature woman has a loose tongue. She lacks filter in her conversations. Anyone that confides in her is at risk of getting exposed. For example, an immature woman in the counseling profession will listen to a client's issue and disclose it to other people.
14. TERRIBLE ATTITUDE
Having attitudinal problems is a sign of immaturity. This is quite common with childish women. They react a lot. Everyone knows when they are in a foul mood and runs away. An immature woman is usually a terrible service provider.
15. FINDS IT HARD TO SUSTAIN ANY RELATIONSHIP
Childish women find it hard to sustain relationships. They are mentally and emotionally draining and therefore people can only tolerate their excesses for a short while. In a relationship, an immature girlfriend will nag a lot, complain about her life a lot, emotionally manipulate, demand so much attention, always be defensive, and act out of character at any little provocation. Friends only tolerate an immature woman if they see she has something to offer them like jobs, money, or connections. However, her friendships are often short-lived or inconsistent.
FREQUENTLY ASKED QUESTION
1. How do I deal with an emotionally immature mother?
2. How can you tell if a person is emotionally stunted?
Impulsive emotional responses

Bend under pressure

Unsure of self, always insecure

An emotional bully

Self-centeredness

Rigidity

Attitudinal problems

Finds it difficult to maintain relationships
CONCLUSION
While we have listed signs of an immature woman, it takes more than an incident to conclude that a person is immature or mature. As humans, we do not become mature the moment we become adults, it is rather with experience and intentional decisions that we are able to drop childishness. This means that immaturity can be worked on.
ESTIMATED TIME DESIGNING AND UPLOADING THIS ARTICLE
ESTIMATED TIME RESEARCHING AND WRITING THIS ARTICLE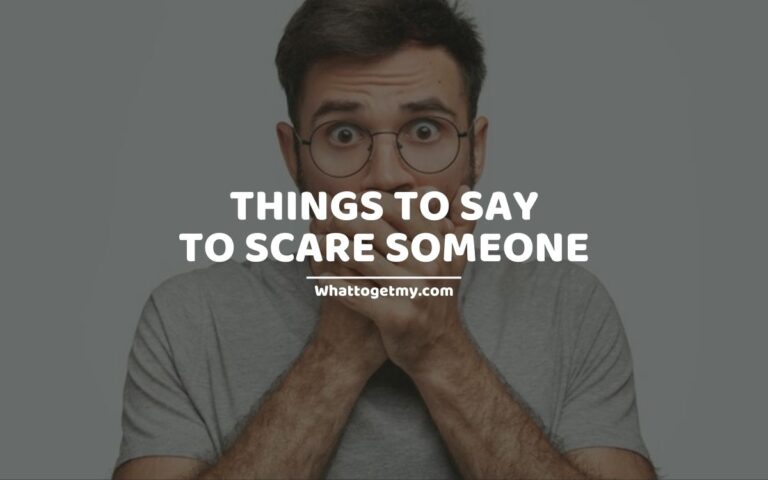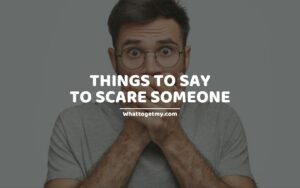 25 Things to Say to Scare Someone
25 THINGS TO SAY TO SCARE SOMEONE WhatToGetMy Instructional Article There are many things to say to scare someone as a prank or a good-willed Halloween joke. But out of the many, this article has selected 25 of the best to create a great catalog
Read More »