21 Unavoidable Signs of a Lazy Woman
WhatToGetMy Instructional Article
We all have our lazy moments which are not bad because they are short-lived. However, when dragging our feet becomes a pattern that tends to limit our productivity and affect our relationships, it is worth looking into. Have you noticed certain behavioral patterns in a woman or yourself that have made you uncomfortable? In this article, you will not only find signs of a lazy woman but also ways to drop those limiting patterns and forge ahead with your life.
This article has been split into the following subtopics
How to know a lazy woman

Reasons for laziness

How to overcome being lazy
If you are ever looking for gifts for lazy dads, click the link. Like we said, momentary laziness is short-lived and therefore ok. It should not be a habit.
If we normalize laziness, we yield to the falsehood that time does not matter.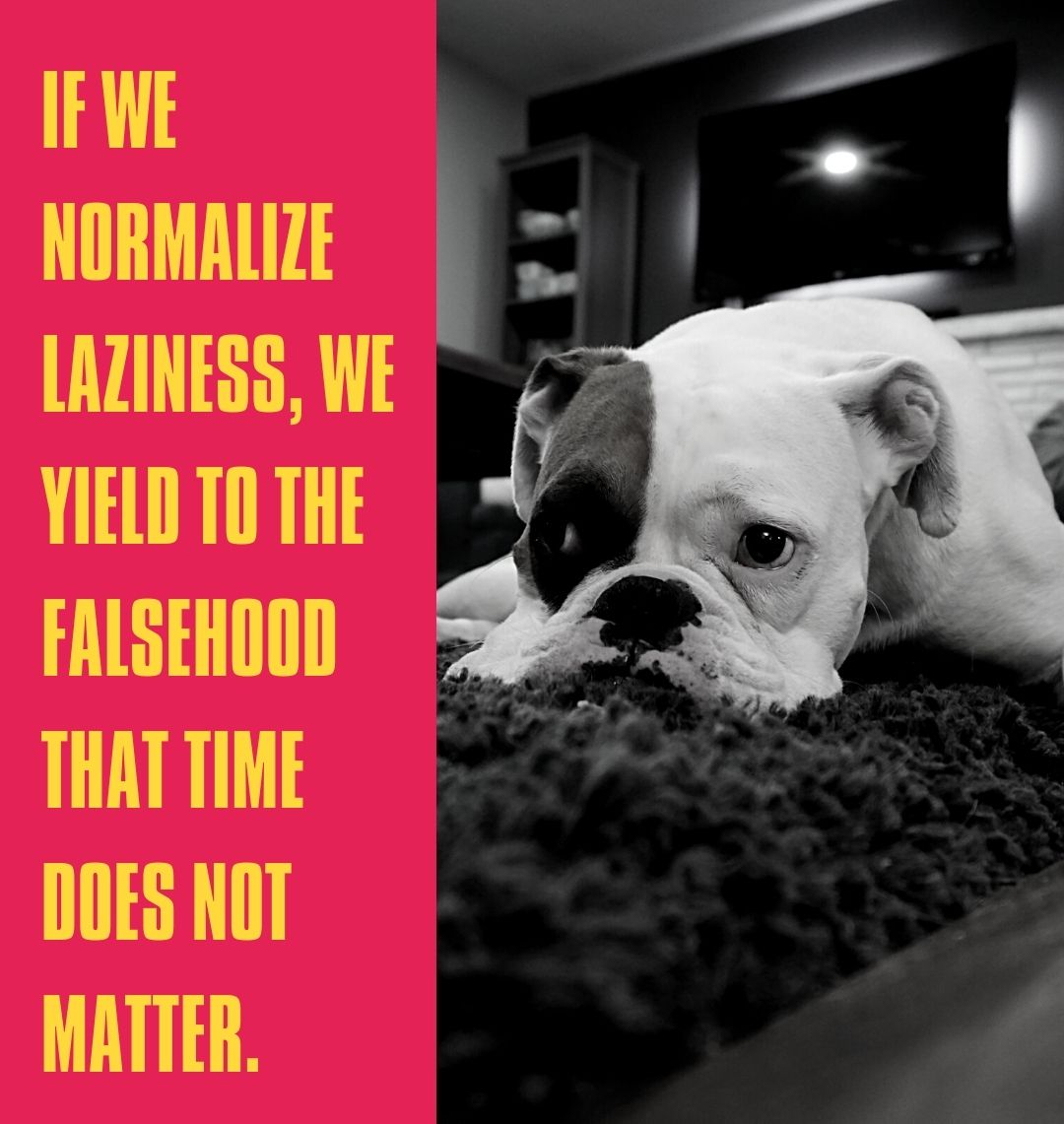 HOW TO KNOW A LAZY WOMAN
Here are a couple of patterns, characters, or attitudes that a person exhibits that should call for concern;
1. HAS MORE LEISURE TIME THAN WORK TIME
If social media, watching television, playing games, sleeping, chit-chats etcetera takes the place of work and work, the place of leisure time in a woman's daily life, it is a sign of laziness. We must emphasize that not everyone that spends a huge chunk of their time on social media is lazy. Some people earn a living on social media and some people shape their career via social media. We are not referring to these sets of people.
2. PROCRASTINATES A LOT AND WAITS TILL THE DYING MINUTE
When procrastination is done often, especially to important tasks, it calls for concern. A woman who often trivializes important tasks so that it soothes her to shift them aside for later is displaying a sign of laziness. She is always working under deadlines although she had ample time to work on those tasks. She ends up being mentally, emotionally, and physically stressed because of deadlines. After meeting her deadline, she will encourage herself to get back to her previous routines of excessive rest and time-wasting until the next deadline. This is a sign of laziness
3. OFTEN TOO BUSY BUT CANNOT ACCOUNT FOR HER TIME
When a woman gives an impression of being too busy all the time and yet cannot account for any tangible thing she has done with her time, it is a sign of laziness. Usually, she includes unimportant activities such as watching video clips, sleeping, playing games, browsing from one app to the next, admiring her face, worrying about things, etcetera during her work hours and they limit her productivity. What's sad is that she might feel exhausted at the end of each 'busy day' without mentally knowing why. This is because her mind has registered her cycle of unimportant activities as work. A lazy woman lacks discipline in time management.
4. HAS A HABIT OF LEAVING ACTIVITIES UNFINISHED
A lazy woman has a list of activities she started without finishing. It could be laundry, reading a book, starting a course, writing blogs etcetera. She easily loses momentum to finish up tasks after she has started them. Her inability to finish a task stems from indiscipline. She has not trained herself to be able to persevere till the end and she also lacks a good source of inner motivation. She, therefore, fails at consistency and cannot be relied on to do the hard stuff. It is a sign of laziness.
5. MORE DISORGANIZED THAN ORGANIZED
Being organized is not her strongest suit. This is because she hardly spends time planning her day or organizing her activities. Her disorganization is also replicated in her personal space. She would lump all her clothes or other personal belongings together because she denies herself the mental and physical drive to organize them. She then spends an awful amount of time searching for things that should have been easy to find. This is a sign of a lazy woman.
6. COMPLAINS A LOT, LOOKS FOR EXCUSES, AND BLAMES OTHER THINGS
To a lazy woman, there is always something or some mystical power that prevents her from doing what she is supposed to do at the right time. There is always an excuse for not performing or completing a task on time. Blaming other things or people is a habit for her and because she gives lots of excuses, people expect little action from her and more complaints. This is a sign that she is lazy.
7. LAGS BEHIND ON PERSONAL HYGIENE
Her passiveness or lack of seriousness to important things often slips into her personal hygiene, like, forgetting to brush her teeth daily, procrastinating to wash her clothes and therefore putting on dirty undies or laundry, not washing her face before she sleeps, leaving dirty plates for weeks and allowing maggots and rodents to breed in her kitchen, bathing once in a week etcetera. She may begin to notice certain health warnings like boils, and rashes in sensitive areas, dry skin, and many more, and still delay treating them.
8. HAS NO SOLID GOALS AND WORK ETHICS. HAS NO DRIVE.
Ask her what she wants to be or what she is working towards achieving in the next 6 months, she cannot say. She may have big dreams for herself but falls short in the goal department. Her work ethic is flawed/ inconsistent because she lacks drive and solid goals. She sleeps a lot and gives no time to reading and working at odd times. She also accommodates distractions a lot.
9. LACKS INITIATIVE
If other people do not do it for her or tell her to do it, she will not hunt it herself. She lacks the initiative to start something tangible for herself or join something that will be beneficial to her. She will only do something when someone close to her does it. For example, she will join a club or program when her sister, cousin, friends, or husband joins it. Other people make important decisions for her.
10. GIVES UP EASILY
Apart from the fact that there are many tasks she leaves unfinished, she will not attempt to start up any task her mind imagines as being difficult. Why? Because she is either afraid of failing or spending a lot of her time doing the task. If she starts a task and experiences some challenges, she will easily put it aside or completely discard the task.
11. HELPING OUT WITH ERRANDS IS A BIG DEAL
Although a lazy woman cannot give a good account of their time, she still cannot be counted on to help out with errands. Doing things for other people is a big deal for her. This is because she does not know how to fit in another person's activity into her unplanned day. They are afraid that "Oops! Something may come up for me to do".
12. FIND IT DIFFICULT TO LOOK AFTER SELF
More often than not, people around a lazy woman will be worried that she might not be able to stand on her own, why? This is because they rate her ability to look after herself low. Apart from other people's ratings, a lazy woman would notice that she is lacking in many things/ supplies. A lazy woman has poor eating habits and finds it difficult to cook and clean for herself, especially if she lives alone. Although she might hurriedly do better when a guest is coming to visit her but after they are gone, she relents.
13. WASTES RESOURCES
Since she fails at planning, she often finds herself wasting resources and this will lead to excessive bills or accumulation of debts. She might also find it difficult to buy tangible assets for herself because she doesn't know how to plan for her needs but spends more resources on her wants. She generally lacks discipline in managing not only her time but for other resources in her possession.
14. LACK OF ADVENTURE
She lacks adventure not because she is not an adventurous person, but because she never has the resources to be as adventurous as she can be. Since she wastes resources and saving and planning are not her strongest suit, she sticks to regiments. She waits too long to try out new things.
15. COMFORTABLE BEING DEPENDANT ON OTHERS
She is comfortable being a leech, having to be taken care of by others and because she doesn't mind receiving from others, she may have persuasive skills to get others to always give her. She gives little but expects much.
16. FEELS EXCESSIVE GUILT ABOUT HABITS
The feeling of guilt is ever constant in her mind. She often feels that she is limiting herself but unable to save herself at the same time. She fears that she does not have the needed zeal to push herself forward and this worsens the feeling of guilt and dissatisfaction she feels. This might lead her to buckle up a bit but when she is unable to sustain the drive, she often ends up giving up on herself and leaving with the guilt.
17. AFRAID OF CHALLENGES
In a group where people are asked to volunteer for a task, she is the last person that will ever try to volunteer because she fears expectations and underperforming. She is not a risk-taker.
18. PERFECTIONIST
She often expects things to be a certain way and therefore may spend an awful amount of time doing and redoing a task even if it is good enough for the time being. She sets unrealistic expectations for herself and ends up not doing much at all. This perfectionist side of her often puts her many steps behind her peers.
19. ALWAYS LOOKING FOR THE EASY WAY OUT
Looking for the easy way out should not generally be a bad thing right? After all, many inventions of today were born out of the need to make tasks easier. However, a lazy woman does not want to put in the necessary effort. For example, even if the pizza place is 5mins away, she will still order for a drop instead of picking it up. She will enjoy delegating her duties, not because she has other profitable things to do with her time, but rather because she does not want to work at all.
20. KNOWS LITTLE AND HAS LITTLE SKILLSET
A lazy woman generally limits herself. She may be vast in the knowledge of trivial things like the latest celebrity gist or social media trends etcetera, but she may be stagnant in her skill set. She does not give time to expanding her knowledge and skills and therefore cannot perform beyond a certain level.
21. NO SENSE OF URGENCY
They are annoyingly sluggish in many things. They are usually late for occasions, they keep people waiting a lot, and they get offended when they are hurried.
REASONS FOR LAZINESS
If you have gone through the above signs of a lazy woman and seem to be worried, we urge that you try and be calm. Breath!
While there is general laziness like we have described above, many people struggle with laziness in other facets of their lives like their jobs, family, education, social life etcetera. There are many top businessmen and women that have gone through a divorce because their spouse felt that they did not care about the family as they did with their job. There are athletes that are lagging behind in their academics because of laziness. The list of examples is endless. But the big question is, can we overcome laziness? Yes! Certain behaviors have underlying reasons and by understanding them, we can be able to overcome them.
1. CONFUSION
Not knowing where to start and what to concentrate on is a big issue for a lot of people that lag in productivity. For some, it is compounded by the fact that they are multitalented and therefore everything seems attractive to do. Sadly, multitasking gets them nowhere. Many suffer from the inability to break down tasks into achievable goals.
2. LACK OF INSPIRATION
When a person has done something over and over again, sometimes it becomes monotonous and boring and they tend to lose steam. Secondly, when a person is not doing what they love, finds themselves on the wrong career path, and feels like they are not supposed to be at the level or place they are in, they become uninspired.
3. DEPRESSION
Depression is often characterized by low mood, lack of motivation/ loss of interest, fatigue, error in decision making and decreased concentration and could be triggered by certain experiences.
4. EXCESSIVE STRESS
Stress can be caused by a number of things, it could be from societal pressure, overthinking, not having the dream job, dislike for the current state, and the feeling of hopelessness etcetera. When a person feels overwhelmingly stressed, they cannot function. They also tend to get sick easily.
5. DISTRACTION
Some people are easily distracted. This could be caused by sleep deprivation, substance abuse, a medical condition called Attention Deficit Hyperactivity Disorder (ADHD), medication, and a few other factors. A person that is easily distracted will find it hard to complete a task on time or at all.
6. LACK OF DISCIPLINE
Many lazy habits boil down to a lack of discipline. They do not give themselves enough time to plan, and they have not trained themselves to focus and persevere.
7. ADOPTING A PASSIVE ATTITUDE
People that have given up on themselves and dream usually adopt a passive attitude towards life. They just don't care.
Aside from these seven reasons, there is another line of thought that associates the laziness of many people to the advancement of technology. This line of thought argues that the introduction of cellphones, social media, and many home gadgets have motivated many people to take on a lazy lifestyle. Below is an interesting statistic that supports this notion. Source: Statista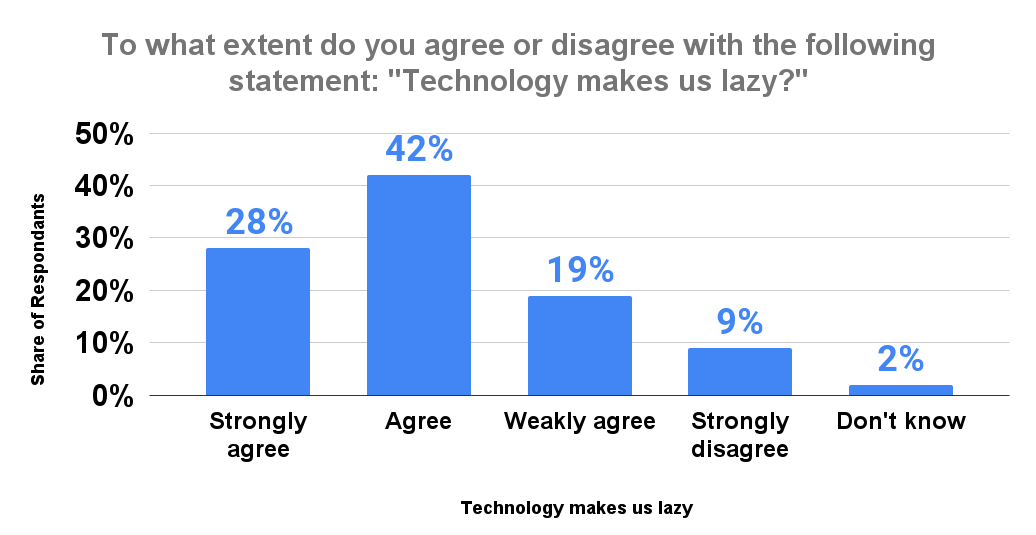 HOW TO OVERCOME LAZINESS
1. Acknowledge your weaknesses and seek help. You need someone that can guide you through this journey. It is best to seek the help of a professional instead of someone close to you. S/he will diagnose your situation, apply the right therapy and also keep you accountable. They will help you kill the 'excuse pouch'.
2. Start to create schedules for yourself and perform tasks within your schedules. Do not start your day unplanned. Make a list of things that need to be done and the time they need to have been done each day. Even if it is washing plates, make a schedule for it. This may seem small but by the end of the week, you would be proud of all you were able to achieve. It will inspire you to remain motivated.
3. Find focus. This is particularly important for multitalented individuals that do not know where to start. Choose one thing you are more passionate about and run with it. Along the way, you will learn to fit in other activities you love.
4. Set goals! Goals guide your daily activities. Write down your goals and things you intend to do each day that will push you closer to achieving those goals. It could be visiting organizations for information on a particular topic, surveying etcetera. Setting goals is a form of planning which you must get into the habit of doing. Use the SMART rule.
S

pecific- Set specific goals

M

easurable- Set measurable goals

A

ttainable- Be realistic when setting your goals

R

elevant- Your goals should not be alien to you

T

ime-bound- deadlines are important
5. Do wait for the perfect time to start an activity, just start. There will never really be that perfect perfect time. You just have to start and other things will align themselves.
6. Start on time. Do not wait till the last minute.
7. Discipline. Teach yourself to be positive about work and even when it is difficult or uninteresting and you wish to quit, teach yourself how to persevere until you have completed the task. Even if it means denying yourself certain comforts.
8. Learn to stretch your emotional, mental and physical endurance. It helps you not to quit easily.
9. Get in the habit of volunteering. Allow yourself to be held accountable. It helps to push your endurance and keep you motivated. It also exposes you to knowledge which expands your mind/ thought process and improves your skillset.
10. Start to believe in yourself. Even when you feel like others are disappointed in you or that you will disappoint people, believe in yourself. It helps you to fight for yourself/ want more for yourself. Keep trying!
11. Pay attention to your actions. Be present and conscious about your actions and learn to be intentional about them.
FREQUENTLY ASKED QUESTION
1. Why do women get so fat and lazy after their wedding?
Getting fat and being lazy after marriage is not peculiar to any gender. Both men and women fall victim to this. For women, what contributes to their weight is having children. It is quite difficult to bounce back to one's original weight after one has given birth. However, it does not stop them from having a healthy weight. Secondly, parenthood is quite a busy moment for parents and when they add it to the job they have, they literally have little time for themselves. With the little self-time they have, I doubt that many moms will pick jogging for their leisure time. Thirdly, it could be because they have slowed down on personal discipline. Since they have a husband who adores them, and they feel a sense of wholeness by being married, they might probably believe that they do not have to eat once a day or jog often in a week if these actions were present before marriage.
2. Why do women get so lazy while pregnant?
Growing a baby makes a person tired. Pregnant women struggle with hormonal inconsistency, emotional rollercoasters, and physical changes. Fatigue is a big issue during this phase in a woman's life. This is probably why many pregnant women might come off as being lazy.
CLOSING REMARK
While laziness is not alien to anyone, it becomes problematic when anyone makes it a lifestyle. It is not only limiting, but it also ruins beautiful relationships. However, with assistance and deliberate steps, any lazy person can achieve behavioral change.
ESTIMATED TIME DESIGNING AND UPLOADING THIS ARTICLE
ESTIMATED TIME RESEARCHING AND WRITING THIS ARTICLE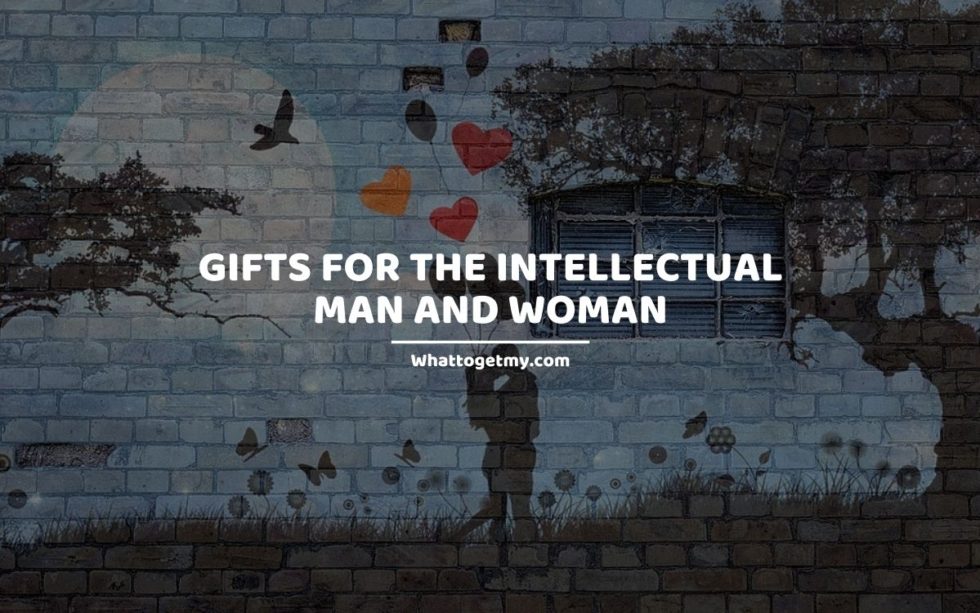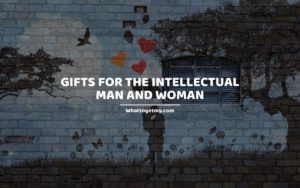 Gifts for the Intellectual Man and Woman
It is quite understandable to see people worry about getting the right gifts for intellectuals. After all, they do seem like picky people. But don't stress it, we are here to help out. In this article, we've listed a couple of lovely items you can
Read More »