It is quite understandable to see people worry about getting the right gifts for intellectuals. After all, they do seem like picky people. But don't stress it, we are here to help out.
In this article, we've listed a couple of lovely items you can get for intellectuals. We have also provided you with tips on how to pick out unique gifts for intellectuals.
Intellectuals have certain things in common that should guide your gift hunt;
They have a higher level of curiosity than an average person. This means that they love to keep their mind busy. Therefore a mentally stimulating item will make a great gift.

They are fans of intellectuals like themselves. Intellectuals praise the works of other intellectuals they consider cool. If you want to pick out a unique gift, watch out for some of the intellectuals they adore, and their works, you will find something that will interest them.

They are acquainted with history. It is not surprising that some of them show affection for certain vintage items. You just have to find out which kind of history tickles them and then look for interesting artifacts.

Just like everyone else, they have individual preferences for every other thing life has to offer outside their specialty; fashion, food, color, wine, tech, music, etcetera. If you can identify them, you'll most likely pick a good gift.
We've sectioned this article into four to make your gift selection a little bit easier and they are;
Genius gifts for men

Gifts for genius teenagers

Gifts for the intellectual woman

Christmas gifts for intellectuals
Let's dive right into it…
As an Amazon Associate we earn from qualifying purchases. We may earn a small commission for our endorsement, recommendation, testimonial and/or link to any products or services from this website. Thank you, your qualifying purchases help support our work in bringing you real daily gift ideas.
Quick Overview: Gifts for the Intellectual Man and Woman
GENIUS GIFT FOR MEN
1. 

JOYTECH MUSIC TESLA COIL
If he is a science geek, this Joytech music Tesla coil will interest him. This item is fashioned after Tesla's original work used in the production of electricity. Tesla was a renowned engineer, a genius, a futurist, and still a big inspiration to many scientists. It is not surprising that many inventions are modeled after his work in honor of him. This Music Tesla coil is both a wireless transmitter and a loudspeaker. It can light up bulbs just a couple of inches away. It is equally very safe to use. This item is even more useful for science teachers when teaching students about alternating currents. So far, customers that have purchased this Music Tesla coil are pretty impressed with its output. The package comes with a Tesla coil, an audio cable, 3 neon bulbs, and an adapter.
Pros.
It comes already assembled

Easy to use

Very creative

A good practical item for science teachers

It comes well packaged
Cons.
Some customers noted that the music player isn't as impressive as its other functions. However, many are not bothered by it.

It is possible that this item may have a short life span depending on how it is used and maintained. However, the thrill of seeing it work makes it worth giving as a gift.
This is a fun impressive gadget that a science geek will appreciate. It is equally a useful educational tool and a good tribute to Nikola Tesla.
2. 

LUXURY CHESS SET
We understand that not every intellectual enjoys the game of chess, you can find a list of other fun two-player games he will enjoy. However, if he enjoys chess, surprise him with this luxury chess set made from rustic olive wood. The design of the chessboard makes it an attractive decor and a conversation starter.
This is a classy gift an intellectual man will appreciate.
3. 

PYTHAGORAS STATUE & THE FIGHT MUG
A Pythagoras statue alongside this fight mug of Pythagoras & Albert Einstein is a cool gift combination for a maths and science genius. The detailed Pythagoras statue is nothing but impressive. The height of the statue is great (10.5") and it weighs 3 pounds. This attractive decor will be a good conversation starter for your friend. The statue is equally a good memorable statue of Pythagoras. The fight mug is comic relief, absolutely beautiful.
We think that this is a good gift combo.
4. 

SAMSUNG GALAXY Tab S6
A good reading and browsing tech will always make a good gift for an intellectual. The S6 tab is a sleek device, convertible, its fast process allows you to multitask effortlessly and the battery life isn't bad. One of the best gifts you can give an intellectual man.
This is definitely an item worth getting.
5. 

VINTAGE LEATHER BRIEFCASE
There is nothing symbolic about this bag, it is rather a quality item to get a guy. This bag is made from pure leather. The stitches are great, it has spacious and multiple compartments, and the craftsmanship, applaudable. This bag should comfortably fit his work accessories while still keeping him in touch with trends. Customers that have purchased this bag are highly impressed with its quality. We think that your intellectual friend will equally be impressed.
This is a good work bag. The quality of the bag speaks for itself.
GIFTS FOR GENIUS TEENAGERS
6. 

DRAGON SKULL
While literature largely depicts dragons as mythical creatures, visual representation of dragons leaves a person to desire that they existed. If he is into sci-fi and European folklore, this is probably one of the coolest gifts you could get. Whether he believes dragons are real or not is secondary, what matters is his affections towards them. If he considers dragons cool, then this mythical beast wall trophy will make a great gift. Another thing to love about this dragon skull is how detailed it is. It is almost as if it is real.
This is a good piece of art for a genius teenager who loves dragon folklore.
7. 

STEAMPUNK SKELETON IN DIVING SUIT
This is another cool sci-fi model for a geeky teenager that is in love with steampunk culture. Steampunk is a subgenre of science fiction that combines technology with aesthetic designs, inspired by the 19th century. What is a skeleton doing in a diving suit? This a beautiful piece of art, good craftsmanship; the helmet and dive light glow is a nice concept. This statue uses three AAA batteries (not provided).
If s/he is into steampunk culture, this item will make a sentimental gift.
8. 

TINTIN SPORTS SKIN CALCULUS WATCH
We can only imagine how insanely in love s/he will be with this watch if s/he knows the ingenious professor Cuthbert Calculus from Tintin. His character has been an inspiration to many young lads. The silicon material is another thing to love about this watch. It is comfortable, eco-friendly, and non-toxic.
This is a great watch to give as a gift. Apart from the character, the quality of the watch is equally good. A young genius will appreciate this.
9. 

LIANGCUBER 10X10 SPEED CUBE
This 10 by 10 speed cube is a good play toy for a genius teenager who wouldn't mind solving this puzzle in the shortest possible time. It is made with eco-friendly ABS material, as opposed to stick-on. The layers are easy to turn and twist which makes solving the puzzle a smooth experience.
This puzzle has a lot of positive reviews thus far. The quality of the item is impressive.
10. 

ICUBESMART DIY ELECTRONIC KIT
A teenage electronic genius would not mind getting his or her hands on this DIY kit. It takes a lot of time, patience, and stable hands to set up this kit but the end result is satisfying. This 8x8x8 3D LED matrix cube can display a number of shapes with the help of 3D animation software. The software allows a person to turn on and off each light in the cube for animation effect. The kit includes 512 2-pinned LED lights, PCB mainboard, Micro USB cable, tool for bending LED, electronic wire, download cord, and LED tester.
It is a satisfying project.
11. 

1000 PIECES JIGSAW PUZZLE WORLD MAP
Jigsaw puzzles are another mentally stimulating game a teenage genius would love. This 1000 piece world map puzzle is stunning, they will find the detailed map interesting and informative.
A fun puzzle to work with.
CHRISTMAS GIFTS FOR THE INTELLECTUALS
12. 

DAN BROWN'S ROBERT LANGDON TETRALOGY SET
Christmas is a great time to read new books and Dan Brown's Rober Langdon tetralogy set will make a good read for intellectuals. How Dan Brown seamlessly merges religious events with historical facts (of course with some twists) always captivates his audience and that is why his work has drawn so much criticism over the years. Regardless, his novels Angels & Demons, The Da Vinci code, The Lost Symbol, and Inferno are thrillers.
Dan Brown's novels are a great read and your intellectual friend will enjoy this set.
13. 

NAPOLEON CROSSING THE ALPS
Napoleon crossing the alps is an original work of a French artist Jacques-Louis David in 1801 as requested by Charles-Jean-Marie Alquier on behalf of Charles IV of Spain as a gift to Napoleon on their rekindled diplomatic relationship with the French. This painting was to be hung with other mighty military men. Over the years, this painting has been subjected to many criticisms. Some believed that it isn't an actual depiction of Napoleon crossing the alps and that the scenes are rather unrealistic. However, if Napoleon ordered three more of this painting from David, he absolutely loved how he was depicted in the painting. That's what counts. Although this current print isn't the original work of David, one can only appreciate the quality of this print. For intellectuals that know Napoleon's history, they would appreciate this wall decor.
The quality of the print is commendable, the framing is great as well as the packaging. This Napoleon wall decor will make a lovely christmas gift, perhaps sentimental too if they are historians.
14. 

SCRABBLE ROTATING WOOD BOARD GAME
Scrabble remains one of the best metally stimulating games out there. But inside of getting them the classic paper board model, why not switch things up a bit and get them this wooden rotating scrabble board game? It keeps each tile safely in place for players to easily rotate the board during their turn to play.
Pros.
The rotating feature makes the game a little easier to play with multiple people

It looks a lot classier

The board is durable
Cons.
With how costly this game is, it is only fair for customers to be more critical of the product they are receiving. A few customers felt that the board game had poor finishing. Traces of glue were on the board, the size and shape of the tiles were not uniform so also the lettering on the tiles.
We think that this product is worth getting. It is a lot classier and sturdy than the old paper board game. The rotating feature is equally lovely. A lot of customers were equally happy with their purchase and that is why they rated the game high. However, you have to inspect it before giving it out as a gift.
GIFTS FOR THE INTELLECTUAL WOMAN
15. 

THE COMPLETE WORK WILLIAM SHAKESPEARE
Intellectuals are also collectors and they would not mind having the complete work of William Shakespeare in their book collection. This book will be particularly appealing to young writers, poets, novelists, and actors, starting up their career in literary arts. It is rare to never come across Shakespearean writings as a person that is into literary works.
This Shakespearean compilation is worth buying. The ratings for this particular compilation are high which means that a lot of customers are pleased with it.
16. 

ANTIQUE JEWELRY BOX
If she is a lover of aesthetic jewelry, then this antique jewelry box is just the perfect gift for her. The unique hand-crafted design is stunning.
A lot of customers are pleased with their purchase which is telling of the quality of the product. It is also expected that customers will be critical of the box considering its price.
17. 

HYPATIA: MATHEMATICIAN, PHILOSOPHER, MYTH
The life and death of Hypatia is one that evokes a lot of emotions. While her works in astronomy and mathematics speak only of brilliance, being killed by a mob in one of the most gruesome manners is unnerving. One of her famous quotes is "He who influences the thought of his times, influences all the times that follow. He has made his impress on eternity." Charlotte Booth wrote this book beautifully. An intellectual woman and or a feminist will love to know more about Hypatia.
This will make a unique and lovely gift to an intellectual woman.
FREQUENTLY ASKED QUESTIONS
What gifts can I get a genius teenager?
iCubeSmart DIY electronic kit, 1000 piece world map jigsaw puzzle, 10x10x10 speed cube, steampunk statue, Professor Calculus silicon watch are some of the unique cool gifts we've picked out for teenage geniuses. There are many more. Any item from this gift list will make a good gift.
What gifts can I get an intellectual friend?
Picking gifts for intellectuals can be interesting and we've provided a few tips to make the task a little bit easier. Mentally stimulating gifts are a great idea, the works of intellectual they admire or prototypes of their works are a good idea; historical artifacts are a great idea (you just have to know the kind of historical works they read) and lastly, if you know their taste in fashion, food, drinks and many more, they will make a good gift.
Some mind stimulating gifts
DIY kits, puzzles, games, novels based on historical facts, and electronic gadgets are mentally stimulating gifts.
CONCLUSION
While picking the right gift for an intellectual friend or relative may seem daunting it is actually a fun adventure. We get to discover new things and in the process, broaden our knowledge. With the help of the tips we have provided and as well, our unique list of gifts, we hope we've made your search a little bit easier.
ESTIMATED TIME DESIGNING AND UPLOADING THIS ARTICLE
ESTIMATED TIME RESEARCHING AND WRITING THIS ARTICLE
Try our AMAZING GIFT FINDER TOOL! Find GIFTS with 1 CLICK!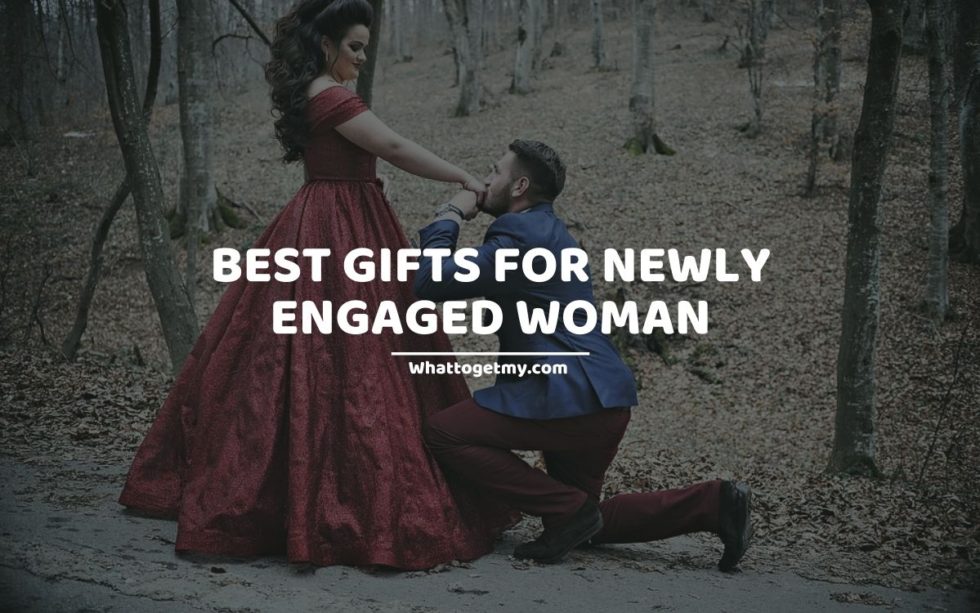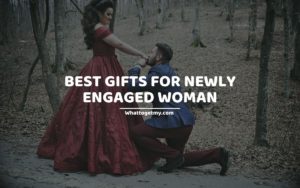 23 Best Gifts For Newly Engaged Woman
We give you 23 great suggestions for engagement gifts for a newly engaged woman and newly engaged couples. You will also find helpful wedding planning gifts for planning a wedding. 23 Best Newly Engaged Gifts for Newly Engaged Woman. These 23 just engaged gifts for
Read More »