Plants are beneficial to humans because not only do they provide us with oxygen, they also are stress relievers, and produce and release beautiful scents which can be mood stimulators.
Plant-lovers are people who are patient and love taking care of living things that require a certain precision.
When choosing a gift for your botanical friend, choose items that they will find useful in the course of their gardening.
Different plants require different care, so be sure to know the kinds of plants the person you are buying the gift for has before you go ahead and buy the gift.
Have fun selecting from our wide range of gift ideas the items you would like to purchase for your loved one for their plant babies.
More and more people these days are opting to become "plant parents" and adopting different types of plants and caring for them either in gardens or in their apartments (especially for people who live in urban areas and have no garden space). Most people replace pets with plants because plants are low maintenance as opposed to pets that require medical attention.
You might know a few plant parents or might even be one yourself, and as any plant parent would tell you, it is hard to keep plant babies alive, especially if you go into plant keeping without understanding the needs of the different types of plants.
When you are getting a gift for someone who enjoys gardening and owns plants, you should consider how practical the gifts you are getting them will be. If they are a beginner and relatively new to plant keeping, then getting them electronic gifts that enhance plant growth might be the best thing for them. Gardening is a hobby that most people get better at the more involved they become, and the more time they invest in it.
The most obvious gift to get plant lovers is perhaps, Plants. Anyone who enjoys plants will appreciate a new addition at any time. So what's the best plant to give to a plant lover, you may wonder. Well, that solely depends on what kinds of plants the person is interested in. However, here are some plants that are popular plant gift ideas for plant lovers
PLANTS TO GIVE AS A HOUSEWARMING GIFT
ORCHIDS: They make excellent house warming gifts because of their beautiful pearly white petals and long green stems. When in full bloom, an orchid will add a beautifully pleasing aesthetic to any room it is planted in. They are also easy to take care of, which is an added bonus for people who have other obligations that require their time.
SUCCULENTS: They make perfect gifts for cactus lovers. Succulents are easy to take care of, they do not require as much attention as other plants, and they grow relatively small, so they do not take up space and are perfect for indoor plants.
JASMINE: Its fragrant flowers make Jasmine the perfect gift for house warming. The way it beautifully cascades downward and around itself will transform any room into a magical wonderland.
PLANTS FOR CHRISTMAS PRESENTS
AMARYLLIS: A plant that blooms in winter and is dormant in all other seasons surely is the ultimate plant gift for the holidays. The plant has flowers in red, white, and a cross between the two, which sometimes looks pink and other times, it looks like red with white stripes around it. An Amaryllis bulb is the perfect gift for Christmas for a plant lover, as it will become their project for the next 7-10 weeks. 
PAPERWHITES: These are also great for Christmas gifting because they also bloom in the winter. Their long stems and frilly white petals make for a beautiful plant to give as a gift. You can either give it as a bulb or as a fully bloomed plant.
INDOOR PLANT GIFT IDEAS
As an Amazon Associate we earn from qualifying purchases. We may earn a small commission for our endorsement, recommendation, testimonial and/or link to any products or services from this website. Thank you, your qualifying purchases help support our work in bringing you real daily gift ideas.
Source Link: https://whattogetmy.com/gifts-for-people-who-love-plants/
1. PLANT STAND:
Would make an amazing gift for plant lovers. It has three tiers that are supported by bamboo legs. It is beautifully designed and will make a great place for small indoor plants.
Environmentally friendly plant stand made from bamboo and coated in varnish to give it a glossy modern look. It blends right into any type of home décor and is perfect for indoor plants.
2. FLOATING SHELVES:
These beautiful wall shelves can be placed on the walls in any design that a person likes. They are the perfect gift for a plant parent who has different types of plants and would like to separate them either for health reasons or because they look better in different locations as opposed to cluttered together.
Easy to install floating shelves built to enhance the aesthetics in your home and give your plants a beautiful new sitting area.
3. AERO GARDEN:
This is a unique gift for a plant lover who has just gotten into the hobby and doesn't necessarily have a green thumb. Thanks to technology, anyone can do  pretty much anything these days and this little gadget can turn anyone into a gardener. It comes with settings that optimize how much light (LED) your plants need and when. It is also perfect for people with busy schedules who go away a lot because it has an inbuilt vacation mode which turns itself on and off.
Gardening made easy. Say goodbye to coming back home to a dead plant!
4. GROW LIGHT:
Perfect gift for any plant parent who would like to see their plant baby thrive. It is especially great for winter when there is a "light deficit". These lights simulate the sunlight and give plants the nutrients that they deserve. They also are adjustable and turnable so multiple plants can get lighting at the same time.
This Grow Light helps plants grow faster by giving them a light that simulates natural sunlight. It can be adjusted and timed.
GIFT IDEAS FOR GARDENING ENTHUSIASTS
5. WATERING CAN:
This is a perfect gift for your plant-loving friend who is very particular about her garden. This is because this Watering Can doubles as a decorative device with its slick features and beautiful gold handle. It will fit into any garden and add some pizzazz to it.
Aesthetically pleasing Watering Can that will keep your plants hydrated and also function as a decorative garden tool.
6. GARDENING TOOLS:
They will make an amazing gift for a plant-lover in your life who is just starting out and taking an interest in gardening. This is the sort of gift that encourages someone to continue pursuing what they have taken interest in. It affirms to them that you believe in them and you want to see them happy doing something that they enjoy.
Great set for people who are just getting into gardening. It comes with gloves, working tools, and a plant spritzer.
7. GARDENING POT:
Perfect for indoor plants, the gardening pot comes with saucers that can be placed under the pot and prevent water from leaking when watering the plant.
Made from biodegradable material, this gardening pot is an amazing gift for your minimalist plant-loving friend. It looks good in all the three color selections that are available and will blend into any apartment setting because of its simplistic beauty.
GIFTS FOR BOTANISTS
8. PLANT MISTER:
Comes in a beautifully designed bottle, it is a pleasant gift to plant-lovers who like to take a more hands-on approach with their plants. The mister spritz water on the plants to keep them hydrated but not drowning in excess water. It is perfect for plants that are specific to the amount of water intake that is required to keep them healthy.
Beautifully designed mister comes in multiple colors and is perfect for keeping plants hydrated.
9. HANGING PLANTER:
These are solely decorative and they are great plant-gift for anyone who likes to make their plants an essential aesthetic in their home. They are beautiful and will hang anywhere in the house or outside on balconies.
Beautifully crafted hangers suitable for an indoor and outdoor plant decoration
SPECIAL, THOUGHTFUL, AND CUTE GIFTS FOR PLANT LOVERS
10. PERSONALIZED GARDEN SIGN:
A garden sign that's fun to hang at the entrance of an outdoor garden. It adds to the garden aesthetic, and it is a great way of letting people know whose garden it is since you can personalize it with the name of whoever you are buying this gift for.
Personalized sign you can hang on walls or mount on garden gates. It has predrilled holes, so mounting it is easy.
11. PLANT MUG CUP:
This adorably funny mug cup that says, "it's not hoarding if it's plants" is a perfect gag gift to any plant parent because they tend to have quite a bit of the "Plant collection" (No judgment here.) Plants are lovely; who wouldn't always want more?!
This cup is a great gift for the plant enthusiast in your life. It's funny and witty and has plants drawn all around it!
12. PLANT THROW PILLOW COVERS:
These beautiful plant throw pillow covers are a thoughtful gift to give your plant-loving friend. The color combination works with almost all kinds of decorative styles, so you don't have to worry if it will look out of place with their style.
Made from environmentally friendly material, these throw pillows come in different colors and in different holiday themes too. They are so versatile in their use and not limited to the couch only but can also be used in a baby's nursery and as décor on a bed.
FREQUENTLY ASKED QUESTIONS
What are the benefits of having indoor plants (if any)?
Aside from the very obvious fact that plants inside the house look absolutely beautiful and have the capacity to transform the way a room looks and feels, plants have the capacity to boost and lift your mood. Additionally, plants are also known to clean the air around you allowing you to breathe non-toxic air and increasing the flow of oxygen in your apartment.
Is there a limit on how many plants one can have in a room?
There is no limit (by law) that requires you to have a specific number of plants in your room, however, too much of anything is good for nothing. Remember to keep your plant at a minimum of 10 plants per room, that way you can also have room for other things in your life and you do not have to center your life around your plant babies.
CONCLUSION
Gardening is a time-consuming hobby that requires precision and patience in its execution. Getting a gift for someone who loves plants should be based on how useful they are going to find the gift, and in some cases, if the gift is going to make them laugh or smile or remind them of their plant baby all the time. Whatever the case, remember to always pick out gifts with their interest at heart; it will show that you care about them and their hobby which is a great part of their life.
ESTIMATED TIME DESIGNING AND UPLOADING THIS ARTICLE
ESTIMATED TIME RESEARCHING AND WRITING THIS ARTICLE
Try our AMAZING GIFT FINDER TOOL! Find GIFTS with 1 CLICK!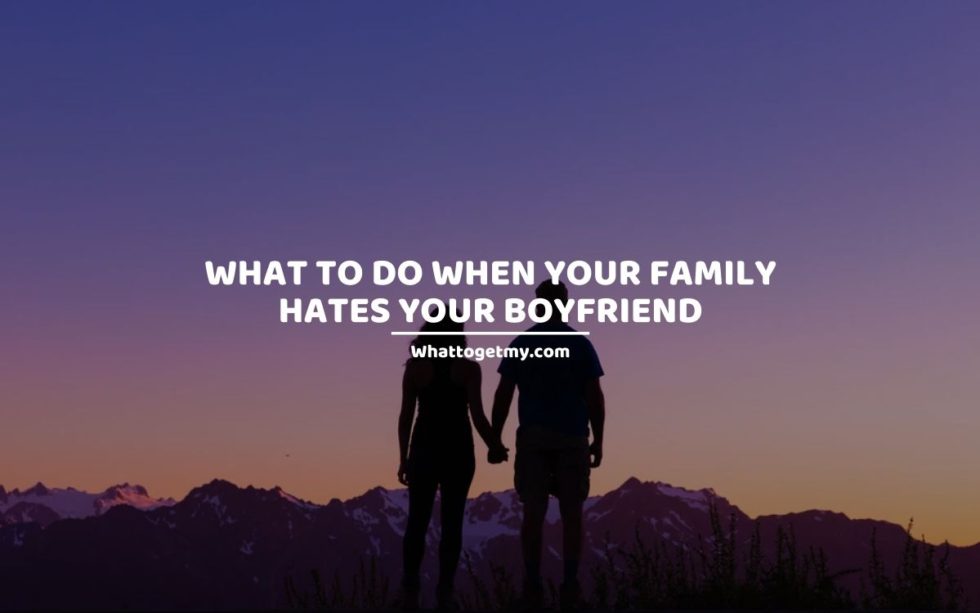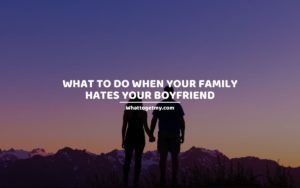 What to Do When Your Family Hates Your Boyfriend
What to Do When Your Family Hates Your Boyfriend WhatToGetMy Instructional Article There are many reasons why your family would not approve of a person you are seeing – some of these reasons might be valid, while some of them might be vain and shallow.
Read More »