Arthritis is a disease that affects a person's mobility due to swelling and tenderness of the joints.
Osteoarthritis is caused by old age when the human body has used most of its locomotive abilities. In contrast, rheumatoid arthritis is caused by an autoimmune disease, which makes the immune system attack the host body.
Living with arthritis can be very difficult because people who have it struggle to do the most basic things.
When you are thinking about getting someone with arthritis a gift, consider how practical they are going to find it and of what importance is it going to have in their day to day lives.
We hope the list below can help you find some gifts for someone with arthritis.
The best gift for someone with rheumatoid arthritis should be something that is practical and useful in their day-to-day lives. Because having arthritis gives you a limited range of movement, the gift(s) should cater to making everyday tasks as easy for them as it is for you. These can be in the form of arthritis gift packages for osteoarthritis sufferers or free gift packages for osteoarthritis sufferers. Make sure you always remember to make their gift about their likes and hobbies; for example, if someone is into cooking, then get them a gift that makes them enjoy cuisine without having to struggle with the pain. Be specific in your gift-giving but also practical. Below are some carefully picked gift ideas for people with arthritis.
As an Amazon Associate we earn from qualifying purchases. We may earn a small commission for our endorsement, recommendation, testimonial and/or link to any products or services from this website. Thank you, your qualifying purchases help support our work in bringing you real daily gift ideas.
Quick Overview: Gifts for People with Arthritis
GIFTS FOR PEOPLE WITH RHEUMATOID ARTHRITIS
1. Heating pad:
These provide heat therapy, which helps with pain in people who have arthritis. All you have to do is place the pad on the painful area and turn on the heat to your comfortability. This heating pad is better than a homemade DIY because it allows you to adjust the temperature and stays on for two hours before automatically turning off.
This heating pad significantly provides pain relief when used. The automatic shut down after two hours allows you to be comfortable while it works its magic on you and not worry about when to turn it off.
2. Touch-based padlock:
These locks are an excellent gift for people with arthritis because it takes away the pain of having to fish for keys in bags or pockets to open a door or locker, especially when they have swollen and painful fingers. With touch technology, all you have to do is scan your fingerprint, and the lock will open.
This padlock sounds like something straight out of a sci-fi movie. Imagine not carrying around a bunch of keys or having to fumble through your bag to find the one key that opens your front door. And as a bonus, you don't need to remember any passwords or combinations for this key!
3. Electric Jar opener:
An easy way to open jars without straining your joints or muscles. All you have to do is place the opener on a jar and press the button to make it rotate and open your jars for you. When you have arthritis, simple tasks such as opening a jar become challenging to maneuver.
This battery-operated jar opener is perfectly designed for people who have chronic pain in their arms.
4. A book rest:
If you like reading but can't anymore because of the strain of carrying a book (in hand or on lap) and bending your neck to read it, then this product is for you. It eliminates your having to hold the book, and it comes with adjustable hinges that you can adjust to read from an angle that you are comfortable with. It can also be used to support your electronic gadgets.
Wooden book rest with adjustable hinges to help alleviate the pain of holding a book and neck strain from bending to look down at the book.
PRODUCTS FOR PEOPLE WITH ARTHRITIS
1. Rice Cooker:
Cooking requires movement and precision, and when you have arthritis, you might move a little slower and might be unable to multitask in the kitchen. The rice cooker allows you to focus on making just one dish while the rice cooks itself, so you don't have to strain yourself.
An electric rice cooker that's easy to use and can cook up to 10 cups of (uncooked) rice with minimal effort from the cook.
2. Electric wine opener:
Requires very minimal effort to operate. It is a perfect gift for someone whose arthritis affects their arms and hands.
Easy to use electric wine opener; just place it on the cork, turn it on and watch as it does all the heavy lifting for you. Say goodbye to struggling to unscrew the cork manually and/or breaking wine bottles and risking injury.
3. Heated foot massager:
Because people with arthritis can't always afford heat therapy or massages when they need them the most, this heated foot massager would make a very thoughtful gift because it would allow them to have a massage and heat therapy at the same time in the comfort of their home.
This heated foot massager uses infrared technology to heat up footpads and give out a warm sensation while it vibrates and deeply massages your feet.
GIFTS FOR ARTHRITIS HANDS
1. Thermoskin Arthritic Glove:
This glove provides heat to fingers and wrists and helps with pain relief.
Gloves provide comfort in the arms, especially for people whose arthritis affects their wrists or fingers.
2. Electric food dicer/chopper:
Arthritis hand makes chopping and cutting a hard task. This food chopper will help with the process; the only thing that needs to be done is washing and cutting the vegetables in half and placing them in the chopper – the machine does the rest. It is also perfect for making dips such as hummus.
Great product for everyday cooking – cutting onions, tomatoes, and other vegetables.
3. Key Reel:
This key reel is perfect for keeping track of your keys. It is also versatile in the way that it can also function as an identity cardholder and other small tools.
A retractable key holder gives you access to your keys in an instant. You can wear it around your belt or attach it to your purse, so you don't have to struggle fishing for keys.
4. Electric mixer:
This is great for mixing food ingredients, whether you are looking to bake a cake or whisking eggs for breakfast. Prevents putting a strain on arms and therefore eliminating the pain that would ensue if someone with arthritis tried to whisk the ingredients manually.
This mixer is excellent for baking preparations. Just add your ingredients, and it will whisk everything to perfection for you.
GIFTS FOR PEOPLE LIVING WITH ARTHRITIS
1. Sock Aid:
This is truly an innovative product. It prevents people with arthritis from bending all the way or pulling their feet up just to put on socks. It guides your foot into the sock without having any pains.
This sock aid helps people who have difficulty bending put on their socks and, in some cases, shoes and sandals.
2. Knee brace:
A knee brace is a perfect gift for someone whose arthritis affects their knees because it can restore their movement. This brand of knee brace is so sleek and smooth; it will go unnoticed by whoever is wearing it. It doesn't feel foreign, and it eliminates pain and restores movement.
This is a perfect product for people with bad knees who struggle with pain when walking or moving their knee. It relieves the pain and makes it easier to walk and move around painlessly.
3. Disposable ice packs:
When you have arthritis, you are aware that the pain might come back at any and usually inconvenient time. Having disposable ice packs "just in case" is an excellent contingency for when the pain hits.
These ice packs are a perfect remedy for joint pain when instant cold therapy is required or in case of an emergency. They are also great for sports injuries and are safe to use on children.
GIFTS FOR CHRONIC PAIN SUFFERERS
1. Heated mattress pad:
This mattress pad allows you to heat your mattress so that there is heat coming from beneath you and circulating around you as you sleep. It is an excellent form of heat therapy because it treats your whole body as you sleep.
This product is convenient for cold environments, and for people with arthritis, it acts as a form of heat therapy.
2. Cold therapy socks:
These are great because they allow you to walk around while you are administering cold therapy to your feet. They act as a barrier between the cold ice pack and your feet, and they have slots both on top and beneath the foot.
This product is ideal for people who struggle with pain or heat sensations in their feet.
3. Heated blanket:
This soft and comfortable blanket is a perfect gift for someone with arthritis because of its heat qualities. It is also known to improve sleep quality, and it has heat settings that can be turned up or down depending on preference.
This heated blanket is made for people who need heat therapy for pain management. It is warm and snuggly and has up to 10 dial heat settings so that you can set it for your comfort. It is also ideal for people who get cold easily and/or live in very cold places.
OTHER GIFTS TO CONSIDER
Offer to run errands

: Because people with arthritis have a hard time moving around, offer yourself to run some errands for them, grocery shopping, picking up or dropping off things for them, and anything else they might need help with because of their limited movement.

Cleaning service: Every once in a while, hire a cleaning service to go and clean up their house for them. This would be a very thoughtful gift.
Food delivery service: Because cooking with arthritis can prove to be more painful than beneficial, you can opt to order them food and have it delivered to them.
Massage/Spa Treatment: Let the professionals work their magic on your loved one with arthritis. Book them a spa treatment from someone certified to work with people who have arthritis.
Water aerobics: Helps improve symptoms of arthritis. The slow, calculated movements in water make the exercises easy to do and does not strain any muscles. Make sure that the instructor is qualified for the job.
FREQUENTLY ASKED QUESTIONS
How does arthritis affect your everyday life?
Because arthritis causes joint pain and swelling, movement becomes a problem. You can't walk, run, or even move your arms and fingers the way you used to. You either have to take prescription medication to keep the pain at bay or a mixture of drugs and therapy. It's hard to do everyday tasks such as making a meal or putting on some clothes.
What are some foods you can't eat because of arthritis?
You should avoid processed food when you have arthritis. Also, stay away from alcoholic beverages, especially those with high alcohol content. Make sure you stick to foods that boost up your immune system, build muscles, and have a reasonable amount of calcium to make your bones stronger. Refer to this article on Food we should eat to maintain a healthy lifestyle. 
Can you live a healthy life with rheumatoid arthritis?
Yes, it is possible to lead a healthy life with rheumatoid arthritis as long as you exercise, eat a well-balanced diet, don't smoke, and take your medication. For more detailed information on the subject, read this article.
CONCLUSION
Although living with arthritis is hard, it can be manageable. We hope these selected gifts have inspired you to get something practical for someone you care about in your life who has arthritis.
ESTIMATED TIME DESIGNING AND UPLOADING THIS ARTICLE
ESTIMATED TIME RESEARCHING AND WRITING THIS ARTICLE
Try our AMAZING GIFT FINDER TOOL! Find GIFTS with 1 CLICK!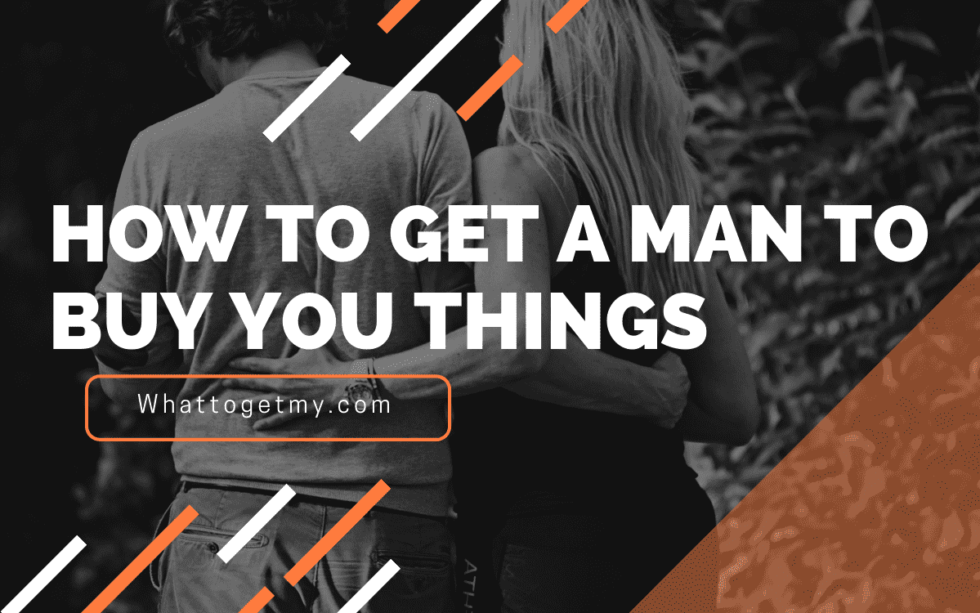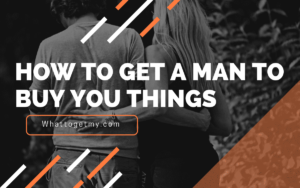 How to get a man to buy you things
How To Get A Man To Buy You Things WhatToGetMy Instructional Article Women all have their own special way of getting a man to do what they want them to do. Which many times would include them buying them the things that they want. Some
Read More »