How to close gift bag without tape? 5 easy ways
WhatToGetMy Instructional Article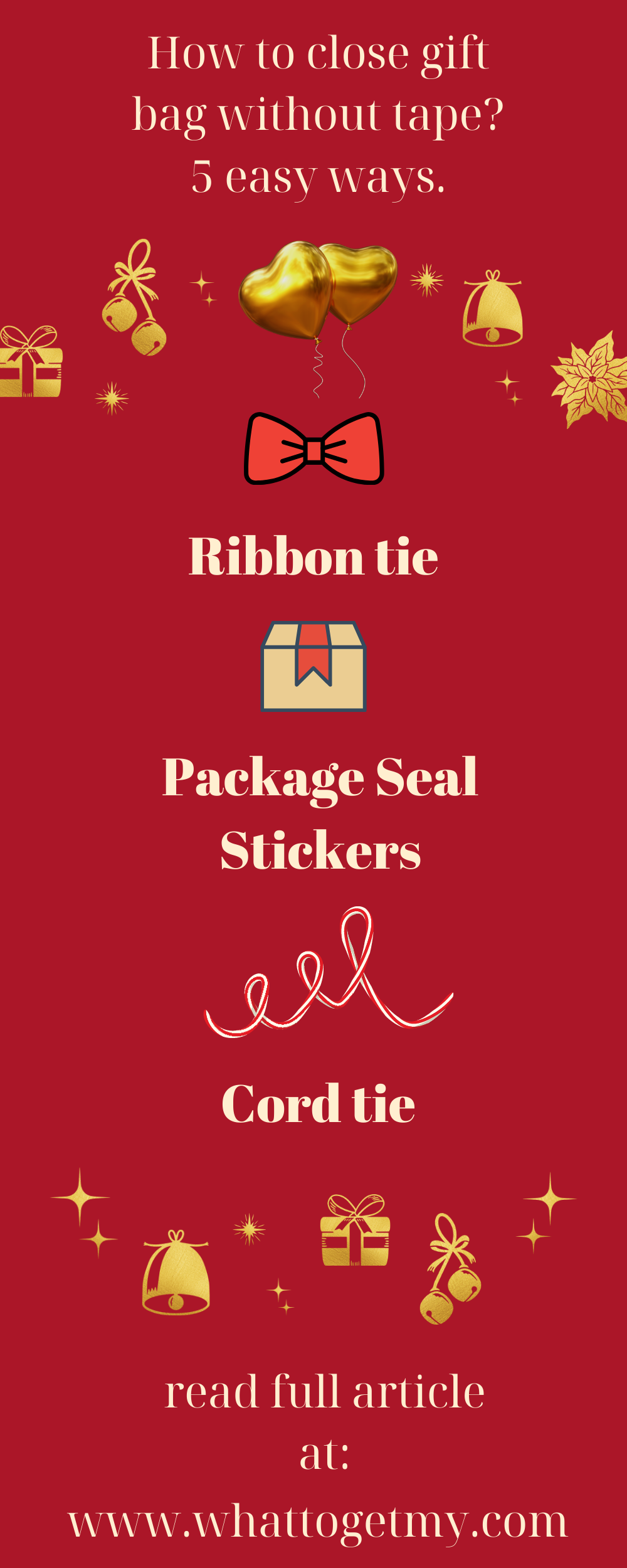 "Do small things with great love."
Paper wrapping isn't fun for many people, and the survey below by Statista shows all the reasons why. The next best alternative for this set of givers is to put gifts in gift bags and fill them up with stuffing. But eeh…!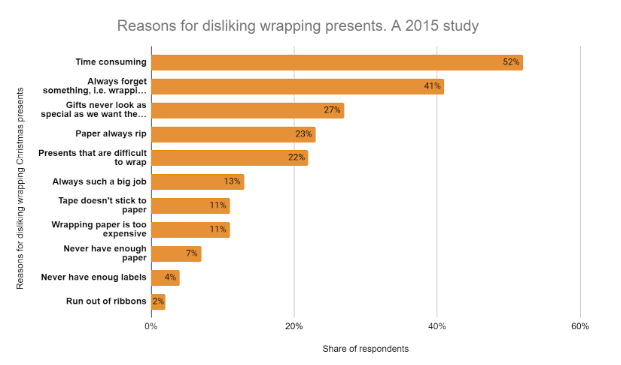 While gift bags provide an easy way out of the paper wrapping dilemma, some of us won't want to fill our trash cans with paper bag fillers. Stuffing tissues in gift bags is aight, but why overdo it? There are many ways to conceal and glamorize gifts in gift bags without relying on stuffing tissues. However, you need to have a number of items in your drawers to achieve a posh gift bag presentation. We've provided Amazon links to these items in case you want some of them.
Ways to close a gift bag without tape.
The two main reasons we package our gifts are to improve our presentation and conceal our gift. You can achieve this without stuffing a gift bag with tissue.
Here are 5 other ways to close gift bags without tape, alongside their advantages and disadvantages;
Ribbon ties are perfect alternatives to tapes. It not only conceals what's in the gift bag but also improves the appearance of your gift bag. The best part about using ribbons is that you can use them for any gift bag size. Ribbons come in different sizes. Also, they come in different colors and designs like gift bags. You can tie them in various patterns too. 
Materials
Ribbons

Hole puncher

Cute lapel pin (Optional)
Method 
Mark out two spots on the gift bag where you wish to punch holes. Ensure that you allow a suitable length between those spots before punching holes.
The two holes you punched on both sides of the gift bag should give you 4 holes in total.
Measure a suitable length of ribbon/s. The length of the ribbon would depend on the design you intend to make with the ribbon. A bow design will not take more than two wraps of your four fingers.
Push one end of the ribbon through the holes you've made in the gift bag, from front to back and front again. Both ends of the ribbon should be on the front of the gift bag. 
Fasten the ribbons and tie them into any design of your choice. Check youtube for ways to type ribbons on gifts. Bow or flower ribbon ties are cute. Bow ties are easier and more studier. 
It's a great idea to accessorize your bow with lapel pins or stud charms.
Advantage of gift bag ribbon tie
Ribbons are perfect for all gift bag sizes because they come in different sizes too.

You'll always find ribbons that match the color of gift bags you choose.

Ribbons always give a classy finishing to any item.
Disadvantage
Designing the ribbon might be difficult for some people. Thankfully, there are lots of tutorials for tying ribbons online.
Seal stickers are another great way to close a gift bag without tapes that ruin your gift's presentability. Seal stickers come in different adhesive strengths, sizes, shapes, and designs. Rectangular flower design stickers can go well with many gift bag designs. Clear adhesive seal stickers allow you to peg notes on the gift bag. The great thing about stickers is that they are easy to use.  You can also use adhesive glue on stickers that aren't too sticky.
Materials
Method
When using stickers on gift bags with handles, place the sticker at the mouth of the bag, in between the bag handles.
For small gift bags without handles, fold the bag into any design of your choice after placing the gift. Press the fold with iron on low heat to flatten your fold before placing a sticker at the midpoint of the fold.
Advantages
Seals your gift bag without ruining its presentability.

Stickers come in different shapes, sizes, and decorative designs.

You only need one sticker.

Stickers are affordable.

Stickers are perfect for small to medium-sized gift bags.
Disadvantages
Weak seal stickers are annoying.

Some stickers leave residues when you remove them. The recipient might not be able to reuse the bag.

Seal stickers might not be ideal for extra-large gift bags.
The third easiest way to close a gift bag is by using ropes. Say what?! Yes, ropes or cords. Won't ropes kill the vibe of the bag? No! You can use ropes or cords to tie a gift bag in many fun and creative ways. Ropes can be designed into different patterns and used as jewelry pieces. Even an impossible woman will like this move. However, you have to be creative. There are various types of strings or cords you can work with.
Polyester string cords

Leather braided cords

Nylon satin cords for jewelry making.
Materials
Hole puncher/ or any hold maker of your choice.

Cords

Cord end caps

Tassels, beads, and charms (optional)
Method 1
Braid cord/ rope into desired design, length, and width. There are tons of videos on youtube on how to braid cords for jewelry making. You'll find lots of unique ideas to choose from.
Punch 5-7 holes on the mouth section of the bag (10-14 holes in total).
The size of the holes should depend on the width of your braided cord. 
Fit the braided cord into the holes like you are tying a shoelace. 
Both ends of the cords should be seen on the right or left side of the gift bag.
Fasten the cord and accessories. 
Method 2
Braid cord/ rope into desired design, length, and width. 
Accessorize both the ends of the cord.
Hang the cord on one bottom end of the gift bag handle and tie it into a bow shape. 
Method 3 (for small-medium handless gift bags)
Braid cord/ rope into desired design, length, and width.

Accessorize both the ends of the cord.

Staple the mouth of the bag in 2-3 places.

Fold the gift bag to your desired taste.

Iron the fold to flatten it

Use gum or wax sticks to hold the fold in position.

Tie the cord from the bottom to the top of the bag.

Design the cord to your desired shape.
Advantages
It is a fun way to seal and glamorize a gift bag.

How you design your cord/ rope could give the gift bag a unique look.

It allows you ample opportunity to accessorize the gift bag to your taste.

The recipient of the bag can use the cord you designed as a bracelet or piece of jewelry. 
Disadvantages
It needs a level of creativity a person might consider time-consuming or difficult.

The recipient might find it tasking to open the gift bag unless they cut the bag or the cord.
Using gift bag string/ handles.
Let's assume that you bought a gift on your way to the recipient's place or occasion, and you do not have access to ribbons, cords, or stickers nearby. You also don't have time for any elaborate way to close the bag. You can simply use the knot ends of the gift bag handle to seal the bag. This is one of the most reliable and easiest ways to close a gift bag without tapes.
Materials.
Method
Insert the knot ends of (side A) of the gift bag handle into the hole of the opposite side (side B) of the gift bag handle. Take the knot ends of the side B handle and insert them into the hole of the side A handle.
Hold both opposite handles of the bag and fasten the knot.
Search for "

closing gift bag with its string

" on youtube for further clarification. 
Advantages
It is an easy, fast, and reliable way to close a gift bag.

It doesn't need you to spend on extra items except for the gift bag.
Disadvantage
It can only be done on gift bags with handles unless you intend to buy a cord and make the gift bag handle yourself. 
Hook and loop adhesive dots, strips/stick-on. 
You can use adhesive dots or strips to close a gift bag without tape. They are inexpensive and easy to use. A favorite brand is Velcro sticky dots or stripes. We've provided Amazon links to these products below. 
Material.
Method
Remove hook and loop from sticky papers, stick them on opposite sides of the gift bag, and press together. 
Advantages
Very affordable

Easy to use
Disadvantage
Some sticky adhesives are not strong. Be mindful of the brand you use. 
Useful items on Amazon for gift bag closure and glamorization.
For a gift bag closure, you want to use something that isn't visible but can do well enough to conceal whatever gift you have in the gift bag. Velcro sticky back is just what you need. It is a reliable and affordable brand for hook and loop stickers. Velcro stickers come in different sizes and shapes, but we recommend you go with their dotted sticker. Its multi-purpose usefulness makes it a must-have item around the house. You will enjoy every stick too.
You can make different sizes of holes on gift bags with this 3 piece punch hole puncher set. These punchers are cute, portable, and effective. If you don't use them to punch thick layers of paper, they will last. There is no harm in having them around the house, somewhere.
Accessorizing your gift bags with charms will give them a unique look. If you decide to use the rope/ cord method to close your gift bag, you will enjoy using some pieces of charms in this set. You could also use Lapel pins. 
Seal stickers for packages are far better than tapes. They serve decorative purposes. They come in different designs, shapes, and colors to suit any gift bag you choose. They are far better than regular stickers because they have a stronger adhesive. We prefer rectangular seal stickers. They give more seal coverage than round seal stickers.
Imagine all you can do with this set of colorful twine threads. You can make many unique and pretty designs that will serve the recipient many purposes. We do think that these cords are pricey, however, the multiple colors you get is worth it. 
Frequently Asked questions
Is there a way to close a gift bag without using tape?
Yes, you can close a gift bag without tapes using;
Ribbon ties

Package seal stickers

Rope or cord tie

Gift bag handles

Hook and loop adhesive dots, strips
Final words.
Conceal your gifts and glamorize your gift bags without stuffing it with tissues. It is super easy and fun to do. The best part is, you don't need tapes. 
ESTIMATED TIME DESIGNING AND UPLOADING THIS ARTICLE
ESTIMATED TIME RESEARCHING AND WRITING THIS ARTICLE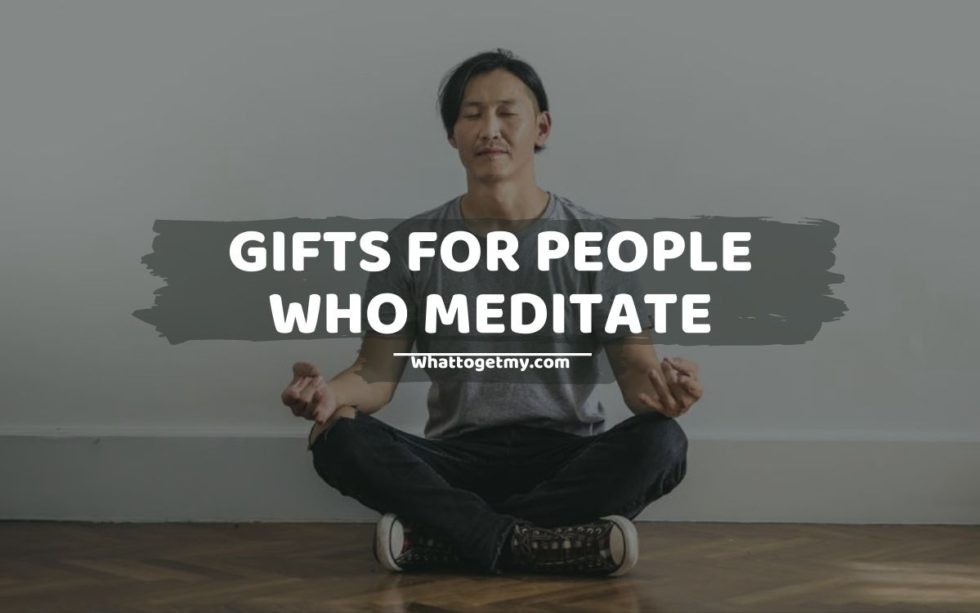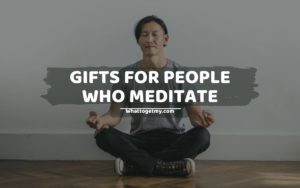 11 Gifts for People Who Meditate
Getting gifts for people who meditate should be a well-thought-out process. Get them presents that are meaningful and sentimental, no matter how small. Knowing what kind of meditation they practice is key to getting them a gift that they will love, appreciate, and find useful
Read More »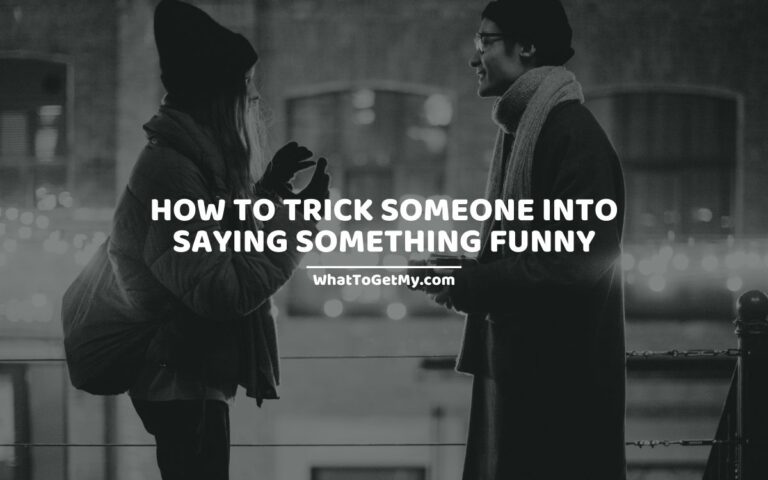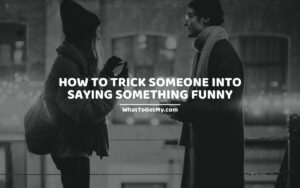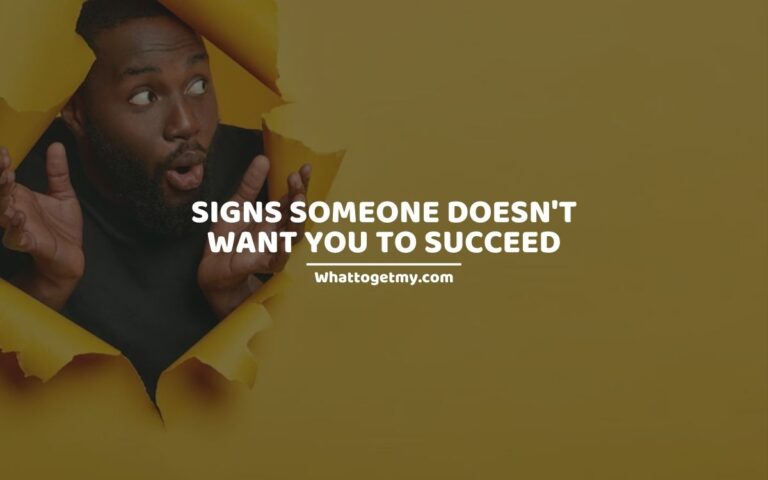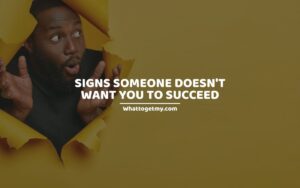 10 Signs Someone Doesn't Want You to Succeed
10 Signs Someone Doesn't Want You to Succeed WhatToGetMy Instructional Article What are the signs someone wants you to fail? There are a lot of toxic signs exhibited by someone who doesn't want you to succeed but instead, wants you to fail. Not everybody want
Read More »