5 Paris Themed Party Ideas for Adults
WhatToGetMy Instructional Article
Paris is known for its distinctive Artsy culture and Romantic atmosphere
Planning a Parisian themed party needs to embody these characteristics of Paris.
This article shows you how to plan an elaborate Parisian themed party with lots of games and fun activities.
Paris is the capital city of France and it is known for its café culture, fashion, art, and distinct architecture. It is home to over 2 million people who are, among other professions, artists, writers, and academics. It is casually known as the city of lights because it is said to inhabit some of the world's intellectual people.
When you think of Paris, the first thing that comes to mind is the Eiffel tower, the fashion week(s), and the Louvre. These are the aspects that you should include in your Paris themed party ideas. For a party theme to really take on, you will need to focus on one aspect of Paris that you want to highlight at your party. Is it the art? The cafes? The fashion? The pastries/Parisian food? Well, these are all things you can incorporate in your Parisian themed party to create an authentic Paris experience for you and your guests.
PARISIAN PARTY THEMES
1.

CAFÉ
A popular Paris party theme is the café theme. This theme pays homage to the café culture of the Parisians. It is a fun theme to explore especially for people who like tea parties and delicate pastries.
2.

EIFFEL TOWER
Another popular idea for a Paris themed party is the Eiffel Tower. This is the most significant monument in Paris and quite frankly the first thing most of us knew about France before we learned anything else. The Eiffel Tower birthday party idea for a Paris themed party is the perfect way of showing your intended guests the beauty and spontaneity of Paris.
3.

THE LOUVRE
The Louvre is an excellent French party idea if you are someone who enjoys making or admiring Art. This theme can be a bit hard to pull off but definitely worth it if done correctly. The point is to let your intended guests experience the atmosphere of the famous Art museum. However, since the Louvre is the world's largest art museum, you cannot possibly recreate it all. The most efficient thing to do, therefore, would be to pick a room or a section of it that you are fond of and recreate the magic of it at your venue.
4.

ROMANTIC PARIS
Romantic Paris is a great theme for a couples' party. If you are planning a party at night with all of your coupled-up friends, then having a theme that is centered around how romantic Paris is would be a very good idea. Depending on the kind of people you are hanging out with, you can pick out a part of Paris you find enchanting to zero in on your theme and decorations.
5.

NIGHT IN PARIS
Starry nights under a clear blue sky? Yes, please! This theme is one of the most beautiful and easily executed Parisian party themes. The decorations are very minimal and it is perfect for people who want to have a classy theme for their party but still be on a cheap budget.
PARIS THEME DECORATION IDEAS
1.

POLKA DOTS
For authentic French party decoration ideas, you can never go wrong with polka dots. They are easy to incorporate other colors with and they give out an elegant vibe effortlessly. You can use Polka dot tablecloths and napkins incorporated with the chosen color of your theme to keep it simple and classy.
2.

DIY EIFFEL TOWER
Eiffel tower party decorations ideas are almost as great as the Eiffel Tower itself. You can either choose to make them yourself (if you want to save more), or you can buy miniature Eiffel Tower statues and use them to decorate.
3.

FLOWERS
What is a Parisian themed party without a gorgeous flower arrangement? When you throw a Paris themed party, make sure you have beautiful flower arrangements all over your venue. You can have flowers in beautiful vases, flowers in baskets, and flower petals perfectly placed on the floor and around the tables.
4.

CHANDELIERS
A centerpiece is essential for your Parisian party, especially if it is one that's happening indoors. Chandeliers are quite exquisite in the way they are made and they always manage to classy up an event. A simple low-hanging chandelier can change the whole ambiance of your party.
5.

PARIS BACKDROPS
What is a Paris themed party decorating idea without Paris backdrops? It is relatively cheap and easy to find picturesque images of Paris on the internet and getting them printed in sizes of your choice. These prints will be the backdrops of your party and you can also accessorize it with items of your choice to give it the perfect finish.
6.

BASKETS
Baskets are an essential part of decorations for Paris themed party because most people in Paris travel with baskets on their bikes. If you have the money and the means, you can incorporate the bikes for authenticity, however, baskets are much easier to find in bulk, and relatively cheaper too. You can hang these baskets with different trinkets in them all around your venue. Some of the items can be useful and some of it can just be purely for decoration. Some of the items you can put in the baskets are; tampons, candy, flowers, water bottles, hand sanitizers, perfumes, and headbands. You may also opt to paint the baskets different colors that coordinate with your theme.
PARIS THEMED BIRTHDAY PARTY INVITATIONS
CHOOSE COLOR
Party invitations are important because they are the first glance of what the first thing your intended guests will notice and have to decide whether or not they want to attend your party. The first thing you will need to do for your invitations is to choose a color that associates with the color theme of your party. Here are some of the most popular ones:
1. BLACK AND PINK
Black and Pink make the perfect combination for a Paris themed party. The colors are easy to coordinate and your guests will have a variety of outfit selection because of the versatility of the colors.
2. BOLD AND BRIGHT
What screams Paris more than bold bright colors? I mean the French flag IS bold and bright – that alone should be a good enough reason for you to make the bold colors of France your party colors and incorporate them in your invitations.
3. SOFT AND CHIC
This works perfectly for Paris themed parties that are held outdoors or in a garden. The soft colors blend in very well with earth tones and grass green. Find out how you can incorporate this idea into your garden tea party.
4. MIDNIGHT BLUE
These invitations work perfectly with the theme of "A Night in Paris." The invitation card can be designed in such a way that shows details such as stars and lights and the moon. You can also make them as creative as you would like! That's the beauty of dark colors – their versatility.
PARIS THEMED PARTY GAMES
1.

RUNWAY FASHION SHOW
Showcase your love for fashion by providing a makeshift runway and letting your guests' catwalk on it in good fun. You can play runway music and even have 'judges' to determine the winner/best-dressed guest at the end of the show.
2.

CREATE ART
What are Paris party games without somehow incorporating the Arts? This is very versatile as it will be up to you to choose which form of Art you want to play at your party. There are many games that can be made from all forms of Art.
3.

RING TOSS
Give the classic ring toss an upgrade to your Paris party games ideas by incorporating the Eiffel Tower. Have a sizable model of the Eiffel Tower and throw rings at it, this works perfectly well because of the pointy top design of the Eiffel Tower.
4.

PARIS BINGO
Another great Paris themed birthday party game is the Paris Bingo game which is essentially Bingo but with the Paris theme. It is very lively and engaging and great for a Paris themed party.
5.

ARE YOU A FASHION DESIGNER?
Play this fun and classic game of 'Are you a designer' where you and your guests challenge each other to sketch the most elegant and fashionable looks. The best one wins a prize that you set. It is a great way to incorporate the fashion sense of Paris with your guest's sense of friendly competition.
6.

FLOWER BOUQUET
Similar to 'Are you a designer' but instead of designing clothes, you and your guests will compete to make the most beautiful flower arrangement.
7.

BILBOQUET
Bilboquet is a classic French party game for adults. It can be played solo or in a group setting with as little as 2 people to as many as 50.
PARIS THEMED PARTY FOOD
1.

PASTRIES
Can you really say you hosted a Paris themed party without including any pastries on your menu? Here are a few pastries you can include for your Paris themed birthday party food:
CAKE
Because really what is a party without cake? The flavor of the cake is entirely up to you to choose and also how you want it decorated.
CROISSANTS
These are a versatile French pastry because they can be eaten with meat, vegetables, or dipped in chocolate and cheese. For your party, you may opt to have all options available to give your guests a little bit of taste of everything. And also to be inclusive of everyone's diet restrictions.
MACARONS
Classic French cookie made into small fluffy disks of assorted colors and flavors with filling in the middle. The filling is usually jelly or cream but you can make it anything that you want.
COOKIES
Classic French cookies such as Madeleines and Sables are the best cookies to incorporate on your menu for a Parisian themed party. They bring diversity and yet maintain familiarity with your guests – truly the best of both worlds.
2.

CHAMPAGNE
For an adult party, it is essential to include alcohol on your menu and for a French-themed adult party, it is essential to include Champagne.
3.

HOT BEVERAGES
If you are having a Café themed party, then serving hot tea and coffee (or even cold) is a must.
4.

CHEESES
The French are known for their love of Cheese. Get yourself a cheese platter for your Paris themed party.
5.

ECLAIRS
For people with a sweet tooth, eclairs are the best way to incorporate sweets into your menu.
6.

BAGUETTES
Baguette and butter? Yes, please!
FREQUENTLY ASKED QUESTIONS
What are some good party ideas?
There are many things you can choose your party themes from. It can easily be a place you love, a band, a movie franchise, or a song you absolutely adore. Choosing a theme for a party is oftentimes personal especially if the party is a birthday party.
Choosing a theme also has a lot to do with the purpose of the party. For example, it would be totally inappropriate to throw a Pirates of the Caribbean theme party for a baby shower (or would it…)
With that being said, check out this article to get ideas on some of the most common and popular party theme ideas and also farewell party ideas for a friend.
How do you make a party interesting?
Having a fun and interesting party has a lot to do with the people that you invite. Do they like the kind of things you like, eat the same foods as you, and enjoy the same games? The more in common you have with your guests, the more your party is likely to be fun (for you and for them). Now, this is not to say only invite people you have things in common in, but also invite 
CONCLUSION
In conclusion, there are many ways you can turn the culture of Paris into an unforgettable theme party. You can include your theme in your decorations, party games, invitations, and even the food that you serve at your party. Get creative with your party and the theme you want to assign to it. You might even want to mix up two or three themes together!
ESTIMATED TIME DESIGNING AND UPLOADING THIS ARTICLE
ESTIMATED TIME RESEARCHING AND WRITING THIS ARTICLE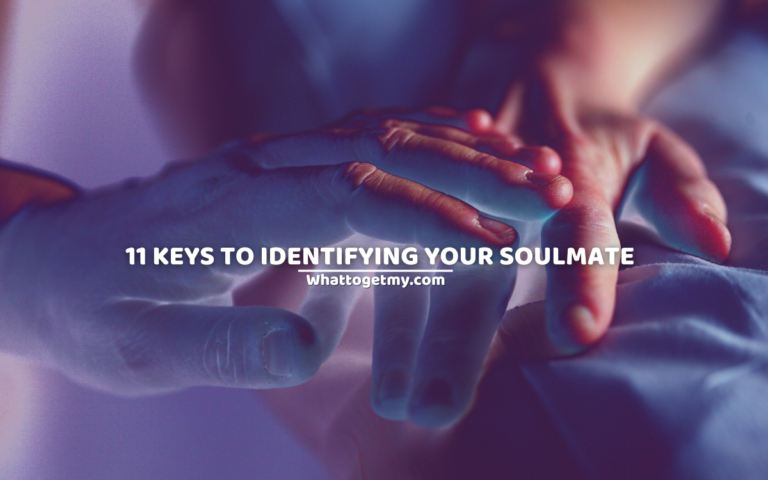 11 Keys to identifying your soulmate
11 Keys to identifying your soulmate WhatToGetMy Instructional Article There are specific keys to identifying your soulmate. When you find these keys in a partner, you won't sing another heartbreak song unless you screw things up with your soulmate. "Your soulmate will be the stranger
Read More »