It's never easy to find gifts for heart attack survivors because you need to find useful items to help them with recovery. You can, of course, get other kinds of gifts but if you're trying to make their recovery faster, try to help with presents specially made for recovery. Choose gifts that are helpful for the everyday struggles of cardiac patients. We researched a bit and found out what are the most wanted and needed gifts, so we'll give you our list of suggestions. The products we picked are diverse which should help you decide what suits your loved one the best.
Before you proceed with the article, we'd like to note a few things:
If you're not sure about the proper

gift-giving etiquette

when someone is recovering from a heart attack, remember that the best gift should show empathy for his/her condition. Be there for him/her and spend as much time with him/her as you can.

A good gift basket

is always a welcomed gift. You'll just need to personalize it to fit the patient's recovery.

Gifts for heart surgery patients

shouldn't include food stuffed with fats and carbs. If you really want to give a home-made meal as a gift, be sure what dietary restrictions he/she might have.

When trying to give a funny gift, first you'll need to check if that kind of humor would be appreciated. A coffee mug with a picture of a broken heart can be either funny or offensive which depends on the people's sense of humor.
As an Amazon Associate we earn from qualifying purchases. We may earn a small commission for our endorsement, recommendation, testimonial and/or link to any products or services from this website. Thank you, your qualifying purchases help support our work in bringing you real daily gift ideas.
Quick Overview: Gifts for Heart Attack Survivors
iHealth Feel Wireless Bluetooth Blood Pressure Monitor
A heart attack survivor definitely has a blood pressure monitor to keep track of his/her health. But does he/she have a smart device like this one? iHealth blood pressure monitor is equipped with the latest technology that enables measuring blood pressure in less than one minute.
With Bluetooth technology, you can track your results on the phone and get a detailed picture of your health. Any irregular heartbeat can be detected and shown in the app. iHealth monitor is very convenient, portable, and easy to set up. It has memory storage that allows you to review your past reading and keep track of any changes with your blood pressure. Any heart patient would immensely appreciate this helpful gift.
A single charge of the iHealth Feel monitor allows you to measure blood pressure around 80 times. In addition, all your results can be stored in the app and sent to your doctor. What more do you need from a quality blood pressure monitor?
Ninja Mega Kitchen System Blender
Small kitchen appliances are very helpful for someone who's trying to lead a healthy lifestyle. If you need good gifts for heart patients, a blender is an excellent option. Blender with 1500w power enables you to make your own smoothies, healthy treats, and even grind seeds to add extra fiber in your recipes.
Ninja blender comes with cups of different sizes from 16 to 72 ounces. Ninja technology provides nutrient-rich meals filled with vitamins and fiber. With 5 manual programs to control blending speed, you can make anything you want!
Ninja blender is equipped with blades that can crush through ice, whole fruits and vegetables in a matter of seconds. It provides all the healthy nutrients in meals, which is essential in a heart attack patient's diet.
The New American Heart Association Cookbook
People who survived a heart attack should, of course, watch their diet. To help the people improve cardiac health and lose weight, the American Heart Association has made this cookbook. Their recipe book offers 800 recipes which is more than enough for everyday breakfast, lunch, dinner, and snacks.
The recipes are simple, quick and easy to make. With them come the tips for meal planning, shopping, and cooking. List of heart attack survivor gifts should include at least one cookbook and this is the best one out there.
This cookbook was made to promote healthier lives, free of cardiovascular diseases and stroke. It can help a loved one that survived a heart attack lead a healthier life, so they wouldn't have heart problems in the future.
Mgaolo Fitness Tracker
If you want to encourage your loved one to start working out more, get him/her a fitness tracker. After a heart attack, people need to start exercising at a slower pace, so a smart device can help them with that.
Mgaolo Fitness tracker can monitor your heart rate and blood pressure, watch your calories, measure steps and distance, notify you of messages on your phone, track time, and much more. After you connect it with mobile and GPS, it enables you everything you need for a quality workout.
The most important thing for heart attack survivors is to monitor heart rate and blood pressure. This tracker analyzes the heart rate data, even during the workout. With steps and calorie counter, this is one of the best gifts for heart attack patients to get them to start with light workout sessions.
Reebok Unisex Adult's Aztrek SHOES
Exercise is a crucial part of recovery from a heart attack. What does someone who just started working out need the most? You guessed it: a pair of quality shoes! These classic Reebok shoes are now available for a very low price. They are super comfortable and made for any terrain.
Your loved one who just survived a heart attack can use these shoes for walks in the park and a slow jog. After some time, once he/she gets in better shape and build some stamina, these shoes will be great for running, riding a bicycle, playing various sports, etc.
Getting firm and sturdy shoes is the first step for starting to work out. Shoes might not be the most typical heart attack survivor gifts but they are a much-needed exercise accessory. If you want to enable your loved one a pleasant and comfortable workout, then these reebok shoes are the best way you can help.
Adult Coloring Books
To reduce the risk of the second heart attack, people need to change their lifestyle. That means improving the diet, exercising and above else finding a way to deal with everyday stress. An activity like coloring doesn't require any effort and keeps your mind occupied. Perfect for stress relief, right?
This set of three coloring books is a great gift for someone looking to ease some stress in their life. More than a hundred images of mandalas, animals, and scenery give enough variety in coloring choice. The books are well-made and sturdy and the paper is thick. You won't regret getting them as a gift.
Adult coloring books are not used only to pass the time. They help you balance your mind and relax in a stressful environment. Boost your friend's creativity with a very fun and helpful gift like this.
AsanaLiving Desktop Zen Sand Garden
Overcome the stress and find your inner peace with AsanaLiving Zen Garden. It's a simple and easy method of stress relief. Just draw straight lines across the sand with the wooden rake. That's supposed to evoke feelings of tranquility and peace.
AsanaLiving Zen Garden can complement any interior. A stylish design can be put in the office, living room, bedroom, etc. This desktop garden features a meditating Buddha statue, lotus plant, rocks, mini bamboo rake, and, of course, sand. It has a stable concrete base that ensures the garden can't be knocked off your desk. Relaxing energy of the zen garden is something a heart attack patient definitely needs for a calming recovery.
This unique zen garden is the perfect decoration for your home or office. It will immensely help with stress relief, so you can be sure your friend will be thrilled to receive it as a gift.
BlankieGram Healing Thoughts Blanket
Shower someone you love with warm thoughts and wishes for recovery! This blanket will spread positive messages with a soft and cozy blanket. It can surely put a smile on your friend's face every time he/she sees it.
High-quality materials make a super soft and comfortable blanket that doesn't shed. This soft but durable blanket can be washed in a machine without shrinking. It's available in five different colors, so you can choose the one that can lift the spirit, like for example teal which is known for being soothing and calming color.
Forget about sending flowers or cards for support and give your loved one something it will be useful. This blanket is a unique and creative way to show someone you care about him/her and send best wishes for recovery.
Hoyayo Cashmere Wool Shawl
Gifts for someone recovering from heart surgery can be simple. For example a quality cashmere shawl. You can cover your chest with the lovely pashmina scarf that does not make you "look sick".  Hoyayo offers stylish pashminas in a variety of colors.
You can wear it for any occasion, from parties to weddings, because it's elegant and chic. The material is soft and gentle to the skin making you extra cozy.
Whether you want to make a heart attack survivor more comfortable or you just want to wow her with the stylish accessory, this pashmina is the perfect gift for a friend, sister, or a mom.
Conclusion
We tried to give you a variety of choices when you're looking to buy gifts for heart attack survivors. We added to the list some food-related gifts, so you can help your loved one start with the proper diet. You can also encourage a healthy lifestyle with fitness equipment we suggested, or offer a unique way to get rid of stress. There's always a way to show support with get-well wishes and gift baskets. 
Showing love and support for someone that survived a heart attack can be achieved through any gift types mentioned above. For more ideas, you can always check our other article about what to get someone when they are sick.
ESTIMATED TIME DESIGNING AND UPLOADING THIS ARTICLE
ESTIMATED TIME RESEARCHING AND WRITING THIS ARTICLE
Try our AMAZING GIFT FINDER TOOL! Find GIFTS with 1 CLICK!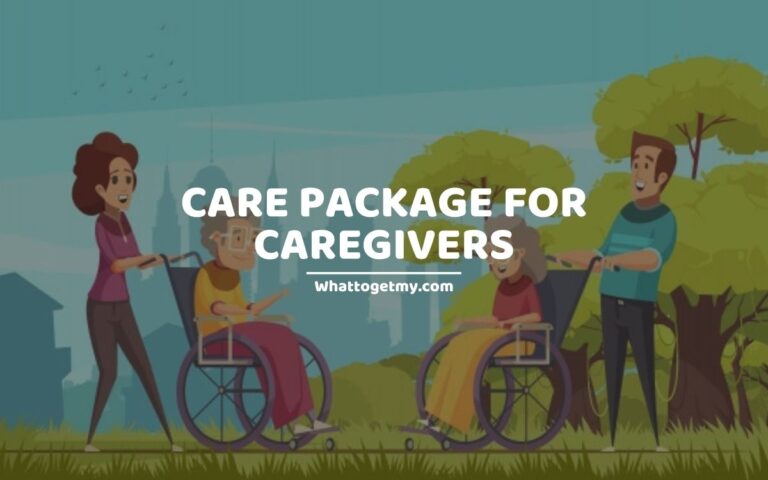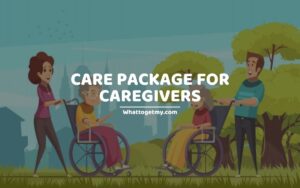 15 Care Package for Caregivers
If you need help finding a care package for a caregiver then we've got you covered. We understand how dear a caregiver can be to you which is why we have listed hospital care packages for caregivers, caregiver gift baskets, and other gift ideas for
Read More »