The death of a dog is a hard time for its owner. Losing a friend so dear comes with so many memories, wishes, and pain. At times, the fear of moving on or not moving past the grief envelopes some dog owners and then affects them in different ways. What is essential is showing support. As a friend or family to a person/people grieving the death of their dog, choosing to get them sympathy gifts is an excellent way to show support. It helps their healing process.
In this article, you will find 15 gift items to send to someone whose dog died. They include memorial figurines, stones, jewelry, sympathy packages, and personalized dog gifts

.
For more gift ideas you can read a senior article titled gift for friend who lost pet.
As an Amazon Associate we earn from qualifying purchases. We may earn a small commission for our endorsement, recommendation, testimonial and/or link to any products or services from this website. Thank you, your qualifying purchases help support our work in bringing you real daily gift ideas.
Quick Overview: What to Get Someone Whose Dog Died
1. 

NO LONGER BY MY SIDE MEMORIAL STONE
Dogs are loyal friends. They stand by their owners and support them in their own way. They may not speak human language but they are filled with love and compassion. It is this very nature that makes losing them very painful. This memorial stone is a good tribute to the friendship a dog owner shared with his or her dog.
Product summary
The ratings for this memorial stone are impressive, it is a good reflection on its quality. You can be rest
2. 

GOLDEN RETRIEVER PLUSH
Plush gifts are a source of comfort to many; they are good cuddle buddies. Gifts like this will be particularly helpful to young children that are mourning the death of their pet friend. There are many cute plush toy dogs on amazon and this Golden retriever is one. If your friend had a Golden Retriever as a pet, send them this plush toy with a card, chocolate, and some flowers. They make good comfort gifts.
Pros.
This plush has clean stitches. It is well made and would last for a while

Plush dogs that look like the one the owner had are a good tribute to the dog. It reminds the bereaved of positive memories they shared with their dog.

The fur of this plush is soft.
Cons.
A few customers noted that the size of the plush is smaller than advertised.
Product summary
This is a beautiful golden retriever. We recommend that you get it
3. 

DOG FRIENDSHIP FIGURINE
A part of grieving is reliving memories. Clinging on to good memories they shared with their dog will help them positively. Gift them items that will help relive fond memories of their dog like this friendship figurine. The figurine depicts a happy moment with a puppy. They may cry and laugh when they get this figurine but they will be happy to get a gift like this.
Pros.
The happy picture this figurine depicts is beautiful

Fine craftsmanship

It arrives beautifully packaged
Cons.
Product summary
We think that this figurine is beautiful and well made, it is a good gift for a friend whose dog died.
4. 

MY ANGEL HAS PAWS BRACELET
A bracelet like this is a good reminder of the warm moments they spent with their dog. The message "my angel has paws" on the bracelet is beautiful. We love the thickness of this bracelet. It also looks durable.
Product summary
 Good bracelet.
5. 

KLAXAVEL CONDOLENCE PET PACKAGE
The sad reality about loss is that nothing can be done to bring back the dead. But the concept of divinity and the idea that the ones we cherish take on another form to watch over us can be consoling to many. With the condolence package, and when the wind chimes dangle to create a soothing sound, let it be a reminder to your friend that their dog is a peaceful place.
This package includes a 19" metal wind chime, a sentimental paw print, and heart pendant, a red metal collar, and a heartfelt poem. This is a simple but beautiful and heartfelt memorial package. It is worth giving as a gift.
Product summary
Although we do not know how durable this chime is, a good number of customers that have bought this product are happy with it. You might prefer this ASTARIN pet memorial chime, however, it does not come with a poem.
6. 

ANGEL HOLDING DOG FIGURINE
A figurine like this one conveys a message that the deceased dog is being looked after by an angel. The dog is in a better and happy place. This figurine is expected to bring comfort and peace to the person mourning.
This figurine is 6" tall and arrives in a pretty box ready for gift wrapping.
Product summary
This is a beautiful figurine  and a lovely gift to someone who has lost their dog
7. 

DOG URN NECKLACE
This pretty urn necklace is worth giving. With it, they will be able to keep their beloved dog close to their heart.
Product summary
Although we are not certain about the quality of this particular jewelry, we reviewed some of the jewelry sold by this seller and customers are pretty happy with their purchase.
8. 

VALENTINE MEMORIAL BRACELET
This valentine's memorial bracelet set is another lovely piece of jewelry to get someone whose dog died. Each bead in this bracelet is said to represent fun moments a person shared with their dog. The goal is to uplift the bereaved through positive thoughts/memories. The colorful beads are attractive.
Product summary
Good product.
9. 

REMEMBRANCE PICTURE FRAME FOR PET LOSS
Another memorial desk gift for dog loss will be this angel wing picture. The metal frame is stunning. The package also includes a rainbow picture memorial card poem.
Product summary
This is a really good frame, durable too.
10. 

WILLOW TREE DOG FIGURINE
One of the wishes that many bereaved have is for the deceased to live and be there with them. The realization that the dead will no longer live is hard to bear. They yawn for a tangible connection. We know that this figurine will in no way replace their dog but they can find comfort looking at this figurine and remembering good moments with their dog.
Product summary
We recommend this item as a sympathy gift.
11. 

PAW PRINT ORNAMENT
What customers love most about this paw print package is the poem. It elicits fond memories that melts the heart. The metal cast paw print ornament is equally cute. This is a good sympathy package.
Product summary
Customers rated this paw print ornament gift well for qualities such as sturdiness, warmth, and value for money.
12. 

PAW PRINT MEMORIAL BLANKET
Let this throw blanket remind them of the warm embrace of their paw friend. This blanket is intended to give comfort and warmth to its recipient whenever they miss their paw friend.
Product summary
It is a nice sympathy gift
13. 

ORCHID VALLEY FRAME ORNAMENT
This is a small lovely frame shaped in the form of a dog house. It is made with metal and has a raised paw print design all over it. The size of this frame is good, it can be hanged anywhere. This is a cute memorial picture frame.
Product summary
The quality of this frame is impressive. If you are looking for a gift that would last, include this frame in your gift list
14. 

CUSTOM PET PILLOW
Another cuddle gift besides a sympathy plush toy are these personalized pillows. The one who has lost a pet can cuddle this pillow whenever they miss their pet. These pillows are shaped like pets which is cute. All you have to do is send a picture of the dog
Product summary
We love this dog-shaped pillow concept. Although it might be a little bit imperfect,  It is different from just having the photo on a picture. This is a good sympathy gift.
15. 

MEMORIAL DOG CANDLE
If you are looking for memorial candles for the loss of pets, you will love this one. The scent is soothing and mild. A good gift to a family that has lost their dog.
Product summary
This is a lovely product
FREQUENTLY ASKED QUESTION
1. What do you get someone who had their dog put down?
If the dog will be cremated, volunteer to get them a cremation urn, memorial lanterns, pet memorial candles, and or memorial stone. You can also consider getting them a burned photo of their pet. It is a sturdy gift and durable too. Find more gift ideas in this article titled gift for friends who lost pet.
2. How do you cheer up a person who lost their dog?
Share fond memories of pets with them, get them gifts, give them a listening ear, and continue to encourage them. However, it is important to remember that people heal at different times. Therefore do not rush them. Give them space and time if they need it but always be positive around them. This will give them the courage to move on.
CONCLUSION
It's never easy losing a loyal friend and companion. The death of a dog is a painful event for many dog owners and showing support is important. It helps their healing process. In this article, we identified 15 beautiful sympathy gifts you can get for someone mourning the death of their dog to show support. These gifts were chosen not only for their ratings but also for quality and usefulness in helping your grieving friend heal. Most of these gifts are also perfect for both young and old mourners. Whichever gift you choose to buy from our gift list, be rest assured that the recipient will be pleased.
ESTIMATED TIME DESIGNING AND UPLOADING THIS ARTICLE
ESTIMATED TIME RESEARCHING AND WRITING THIS ARTICLE
Try our AMAZING GIFT FINDER TOOL! Find GIFTS with 1 CLICK!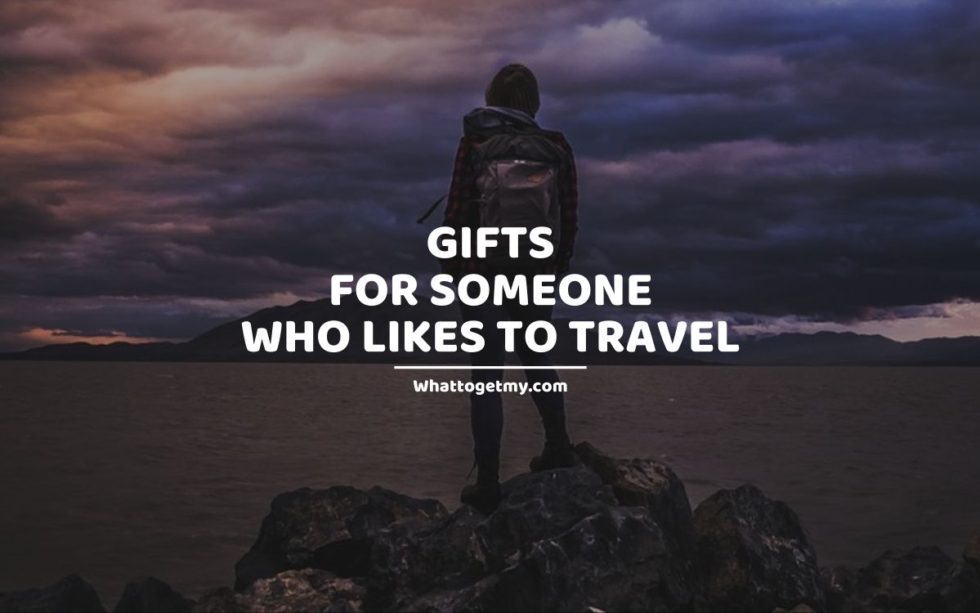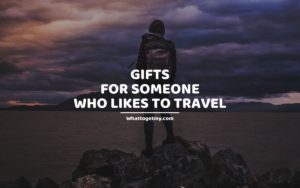 Unique Gifts for Someone who likes to travel
If you are looking for gifts ideas for people who travel, with the market that is overflowing with many different items that are ideal for any and all types of travel, it is a really difficult task to figure out what will make the perfect
Read More »