5 Beautiful Gifts To Give For Christmas
Growing up, I always looked forward to Christmas. It was a time when the whole family would get together and celebrate. We would exchange gifts, eat delicious food, and enjoy each other's company. I always loved seeing the joy on my loved ones' faces when they opened their gifts. 

Though the origins and reasons for celebrating Christmas vary from culture to culture, the holiday has always been a time for gift-giving. Christmas is celebrated in many different ways across the globe, but the act of giving gifts is a common tradition in almost every corner of the world. For many, giving gifts is seen as a way to express love and appreciation for family and friends. It is also seen as a way to show appreciation for what we have been given. 
Why should we give gifts? 
Though no one knows when the tradition of gift giving began, it is thought to date back to the beginning of time, the times of ancient civilizations. The Romans and the Egyptians were known to have celebrated winter festivals with gift-giving, and it is believed that the Three Wise Men brought gifts to baby Jesus during the first Christmas. Gift-giving has remained a popular tradition throughout the centuries and is now enjoyed by people worldwide during holidays such as Christmas, Hanukkah, and Kwanzaa, as well as on special occasions such as birthdays and weddings. Researchers believe cavemen gave presents like unusually shaped rocks or animal teeth to strengthen social connections and show their appreciation to others. As social structures developed, the gifts became more elaborate and decorative.
Various dictionaries have defined gifts as something or an item voluntarily given out to someone, oftentimes without expecting that such goodwill or good gesture will be reciprocated. A gift given with the expectation of something else in return is no longer a gift. It has become an exchange. However, this does not imply that the recipient of such gifts cannot return the favor by giving back. Of course- that is just the plain interpretation of a gift, and it hinges on the fact that it is not compensation but a voluntary gesture. Hence, it does not, in any place, any obligation of reciprocity on the recipient party. Still, it is usually a gesture with the expectation that some bond or relationship is established. 
5 reasons you should get someone a Christmas gift
There are several reasons why different people go out of their way to extend some good gesture of giving to others. Some do it because they just feel it is a way to live. Such individuals perceive giving gifts as a moral or religious obligation they need to fulfill towards the people around them or even distant from them. Other people believe that one good turn deserves another, hence, they give out gifts with the expectation of something in return. It may be difficult to exhaust people's intention for gifting. Still, most giftings to loved ones, especially during festive seasons like Christmas, are done as an endearment or show of love and affection. As a matter of undisputed fact, giving gifts has been noted to be an important part of human interaction. In short, giving and receiving gifts can help people form a stronger emotional connection with those they care about or want to get close to. So if you want to get close to someone or are in a particularly giving mood, here are 10 reasons why you should get someone a gift that doesn't involve holidays or other special occasions. 
To Express Your Love
Love can be expressed in diverse ways. In a colloquial setting, it is termed as 'love language.' Implying that love is indeed expressive, and this expression can be communicated in various ways. Hence, the specific language peculiar to every individual in a relationship must be identified and understood to communicate appropriately. The 'love language' of some people is gifting. Hence, they show love to their loved ones by giving or exchanging gifts. 
A gift, thoughtful and insightful, could give a fiery spark to a dying relationship. It can have the impact of a thousand beautifully crafted words. Indeed, it can reveal the magnitude of your affection and value for a particular individual.
To Make People Feel Special
Giving a gift to your friends who are going away for college, a coworker who is retiring, or a family member who plans to move abroad is just one of the many ways to show gratification. Giving them a personalized gift will make your relationship with them much stronger and give them something to remember you by. Furthermore, they will appreciate that you took the time to find or create something special for them. 
Gifts are a very special way to show the people in our lives how much we care about them. Gifts can show our affection, gratitude, and appreciation in a way that words alone cannot always express. The best gifts are meaningful and personal to the recipient, showing that we have taken the time to consider what they would enjoy and appreciate. When we give a gift, we also give a part of ourselves, which makes gifts special. Gift-giving is one of the numerous ways to become a nicer person.
To show your appreciation.
Outside of designated holidays and birthdays, gifts are given to show gratitude for a favor enjoyed. Usually, these gifts do not need to be commensurate to the magnitude of the favour enjoyed. It is usually a token to express one's appreciation. In this case, it is seen manifestly that gifts given are nothing like compensation for a good deed. It is an expression of approval for a good deed. Similarly, gifts are also given to reward a party for achievements or exceptionally good behavior – for example, rewarding your children with a new storybook for learning how to read or getting your sibling a new tumbler for accompanying you to the gym.
As stated, these gifts are usually a token of appreciation for a good deed and not necessarily material compensation for a job done. Hence, you can give gifts to showcase your appreciation to your boss or coworkers. A good demonstration of such good gesture of giving would be gifting personalized notebooks or calender cards to a work friend who makes your job a lot easier, or you can gift your boss or a superior a personalized mug as a means of appreciation for his guidance through work problems. 
In a nutshell, you can give people who have impacted your life in some way a token expression of gratitude for their kindness.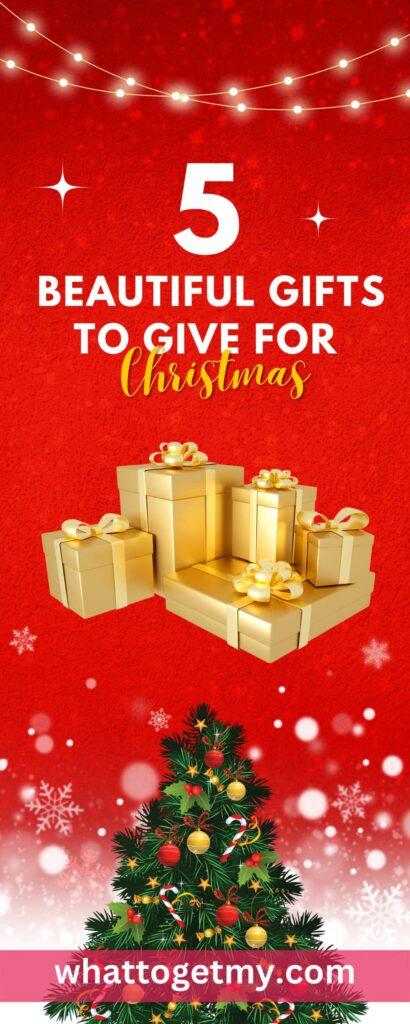 To Encourage People to Pay It Forward 
Have you ever heard of the phrase, 'One good turn deserves another? In layman's terms, the phrase means  'if someone does you a favor, you should take the chance to repay it.' When it comes to gifting, people are excited and grateful to receive gifts and encouraged to pay it forward and be generous. By giving people gifts, you're not only making yourself out to be a generous person; but you're making the recipient of your gift a grateful person. A 2010 study has shown that when people receive such generosity, it encourages them to be more generous, which is great for building bonds within their personal network and community.
To Let People Know you care. 
Giving a gift to someone outside of a holiday or special occasion can also be a good way to show people that you're the kind of person who pays attention to the needs of others. For example – give your siblings a new personalized mug after they complain about breaking their favorite one a while ago, or surprise friends with a bunch of new throw pillows when you catch wind that they're thinking of updating their home decor. Its a nice way to treat your wife.
By giving people these little out-of-the-blue gifts, you'll be able to endear yourself to your friends and family and make them feel loved, appreciated, and listened to – a feeling that has been described as the 'psychological equivalent of finally being able to breathe air. The affirmation one receives when getting a gift can also help stimulate feelings of happiness and solidify the bond between two (or more) people.
What to Gift for Christmas
It's the most wonderful time of the year! Christmas is a time when family and friends get together to celebrate. It's a time for giving and receiving gifts. It's a time for food, fun, and festivities. However, despite the knowledge that this period is for the exchange of gifts, some find this activity burdensome; gift ideas for girls can be quite hard to come by. Hence, we all need help to put a list of gifts together as if it fits its respective recipients. Hence they eventually refrain from this gesture just because of how difficult it is. Imagine a world with a ready-made list for people struggling to decide what to give during Christmas. Well, there is no need to imagine any longer. This section provides a list of items that can be presented to your loved ones or acquaintances during Christmas.
Dodow – Sleep Aid Device is one of the newest sleep aid devices on the market. It is one of the newest sleep aid devices because it has been designed to help people fall asleep more quickly. The Dodow – Sleep Aid Device is a noise machine that projects white noise onto the walls and ceiling of the room. The white noise helps to block out other noises and makes it easier for people to fall asleep. The white noise also helps people to fall asleep more quickly because it is a signal that tells the brain that it is time to start falling asleep. The device is very easy to use and does not require any special skills. The device does not require any power source or needs to be plugged into any wall outlet. The Dodow – Sleep Aid Device can be purchased in stores or online. 
The Beosound A1 Wireless Speaker is great for a quality sound experience. It has a sleek and modern design that will look great in any home. The speaker is very easy to use and has various settings that can be customized to each individual's needs. The Beosound A1 Wireless Speaker's sound quality is exceptional and sure to please even the most discerning listener. Overall, the Beosound A1 Wireless Speaker is a great product with a sleek design and is sure to please anyone looking for a great sound experience. 
A golf practice net can be valuable for home players and golf professionals. This article will take a detailed look at the Golf Practice Net, 10x7ft Golf Hitting Training Aids Nets with Target and Carry Bag for Backyard Driving Chipping. In addition to being a great training aid, a golf practice net is also a great way to improve your game. The netting is high enough to hit shots over it but not so high that you can't see the ball. It is also tall enough to practice putting and can be used for golf chipping and pitching. You can practice your full swing, backswing, downswing, follow-through, and chipping with the right net without ever leaving your backyard.
The Interval Wireless Charging Station is a one-of-a-kind product that offers a convenient way to charge your Apple iPhone, iWatch, and AirPods simultaneously. This product is designed for those who own multiple Apple devices and want to keep them all powered up and ready to use. The Interval Wireless Charging Station features three wireless charging coils compatible with all three Apple devices. Simply place your devices on the charging pad, and they will begin charging immediately. No need to plug them into your computer or power outlet! The Intoval Wireless Charging Station comes with a wireless charging pad, two wireless charging coils, two wireless charging mats, a USB cable, a power adapter, and an instruction manual.
SleepPhones Wireless is the world's first and most comfortable headphones for sleeping. These headphones look and feel just like a soft headband, but they have small, ultra-thin flat speakers that you can barely feel. They stream high-quality, natural sleep sounds and music wirelessly from your phone or any other Bluetooth-enabled device, so you can drift off to dreamland with complete comfort.
FAQs
What to gift boyfriend for Christmas?
It can be difficult to pick out the perfect present for your significant other – after all, you want to find something that truly shows how much you care. If your boyfriend is into music, tickets to his favorite band's concert would be a great option. If he's into fashion, you could buy him a new shirt or pair of shoes from his favorite store. Whatever his interests are, try to find a gift showing him how well you know him and how much you care.
What to gift a girl for Christmas?
It can be difficult to pick out the perfect present for your significant other – after all, you want to find something that truly shows how much you care. If your boyfriend is into music, tickets to his favorite band's concert would be a great option. If he's into fashion, you could buy him a new shirt or pair of shoes from his favorite store. Whatever his interests are, try to find a gift showing him how well you know him and how much you care.
What to gift employees for Christmas?
The most popular gifts for employees on Christmas are typically small items like pens, mugs, or keychains. However, a few more unique and interesting choices can be made, depending on the employee's preferences. For instance, if an employee is a coffee lover, a gift of a coffee mug would be a great choice. On the other hand, if the employee loves animals, a pet gift might be more appropriate.
ESTIMATED TIME DESIGNING AND UPLOADING THIS ARTICLE
ESTIMATED TIME RESEARCHING AND WRITING THIS ARTICLE
Try our AMAZING GIFT FINDER TOOL! Find GIFTS with 1 CLICK!
Try our AMAZING GIFT FINDER TOOL! Find GIFTS with 1 CLICK!
Try our AMAZING GIFT FINDER TOOL! Find GIFTS with 1 CLICK!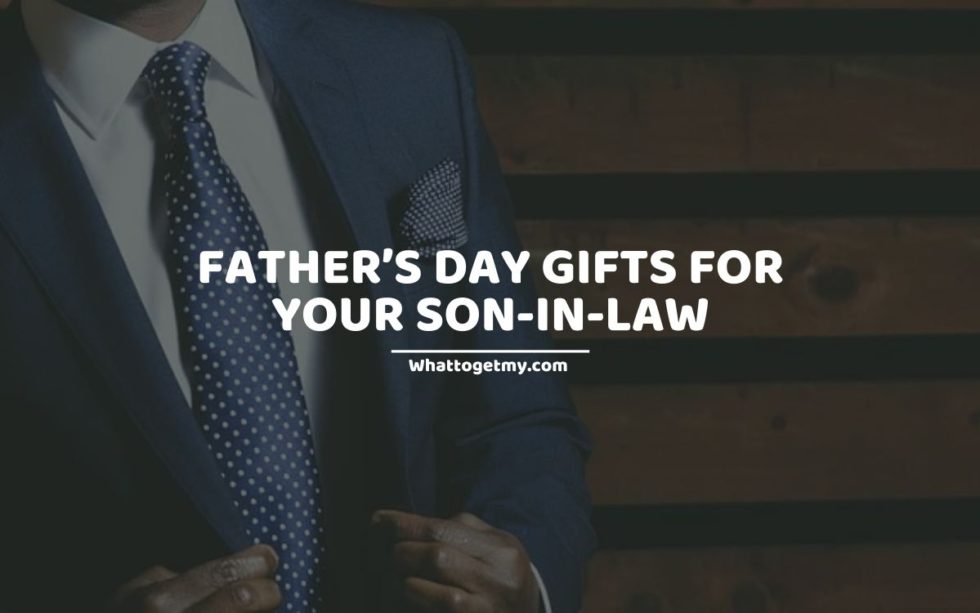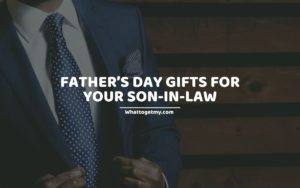 11 Best Father's Day Gifts for Your Son-in-law
Are you a mother- or father-in-law? Are you thinking of the best Father's Day gift for your son-in-law? Does he seem to have everything? Are you finding it hard to decide which unique gifts to get? If so, we promise to help you get over
Read More »