Pastors are always in the service of giving. They give their time, words, prayers, and finances.
It is not a bad idea to spoil them with goodies and care just like we love to be pampered. Therefore a random show of appreciation like gift-giving when they least expect it is a great idea.
If you are wondering what gifts you can give your pastor or church leaders, we can help.
We have carefully compiled a list of 24 cool gifts that you can give pastors or church leaders.
We have divided this gift list into four categories.
General gifts that can be given to any minister in the church regardless of their gender.

Gifts for female pastors

Gifts for male pastors

Gifts for church staffs
As an Amazon Associate we earn from qualifying purchases. We may earn a small commission for our endorsement, recommendation, testimonial and/or link to any products or services from this website. Thank you, your qualifying purchases help support our work in bringing you real daily gift ideas.
Quick Overview: Gifts for Church Leaders
GIFTS FOR CHURCH LEADERS
1. CONTIGO TRAVEL MUG
Mugs are one of the common gifts pastors receive but this should not discourage you from getting them cool coffee or drink mug/tumbler. There are amazing mugs out there that you can get your pastor and the Contigo travel mug is one.
This gorgeous insulated travel mug has been designed to keep hot drinks for long hours as well as cold drinks. It is leak-proof, spill-proof and user friendly. Your pastor will love this travel mug.
Customers love the new auto-seal feature in the mug that makes it spill-proof. They love the design and sturdiness of the mug. This travel has been rated high for features such as warmth, seal proof, easy to clean and easy to hold.
2. PEN READER
As church leaders, a lot of time and work goes into reading and preparing messages. It will be nice to make their work easier by getting them this TS1 document scanner. So that next time they see a useful text from a book and want to use it, they only need to scan it with this pen and it appears on their computer or gadget.
This pen reader supports over 100 languages which means that various text characters can be recognized. It is compatible with Ms office and MAC software and it has been built with a high-resolution camera which makes it easier to read characters written in small fonts.
This pen has a lot of positive reviews. It is considered very effective and efficient by customers that have used it.
3. LEATHER JOURNAL
We all know that the job of church leaders demands a lot of jotting down. Be it scribbling ideas and inspirational words, to writing down schedules for meetings and events. Getting a good journal as a gift is a great idea and this classy and classic looking Bedsure leather journal will make a perfect Christmas gift for pastors.
The 100% leather cover, coupled with its leather thread wrap makes this journal fashionable and durable. Its brownish look gives it a professional look. It contains 120 sheets of lined paper which is 240 pages to write on. The papers are thick enough to prevent sip-through ink.
This journal is highly recommended by customers that have purchased it. It has high ratings for features such as thickness, durability, value for money, giftable and packaging.
4. AZXCG PADFOLIO
One good item every leader will love to have is an organizer/padfolio. They are able to carry their gadgets, inspirational book, notepads, pens and keys in a portable file instead of carrying a big bag or stuffing items into their pockets. Also, this cute padfolio is a great outfit accessory. This will make a good random 'thank you, pastor, for your leadership' gift.
AZXCG padfolio is handcrafted with quality leather and is built to have enough compartments for Ipads or a small laptop, phones, keys, loose papers, cares, pens, cards and many more little on-the-go items.
The quality of this padfolio is what stands out for most customers that purchased it. It has also been rated high for its craftsmanship, durability, and sturdiness.
5. WOLF GOURMET COFFEE MAKER
Having a well-brewed coffee in the morning before the day's activities resume is one great way of boosting one's energy. We know how hectic a pastors day can get; sometimes mentally exhausting when they have to sit for long hours to prepare messages. A Wolf Gourmet coffee maker will make a good gift for pastors. They can now enjoy a better brewed coffee while sorting their busy schedules
This programmable coffee maker has an in-built scale weight for the coffee ground which helps to maintain a good coffee water ratio. The double-walled coffee jug/thermal carafe keeps coffee hot for a long time. The adjustable programmable setting allows one to adjust the brew strength of the coffee.
Customers love the taste of coffee/flavor brewed by this coffee maker. A reviewer termed this machine as a minimal industrial coffee maker
6. PHOTO ALBUM
Church leaders meet a lot of people in their ministerial journey and one way of preserving the beautiful moments they share with all these people is through well-kept media. Although photo albums are not digitized, many still cherish having tangible photo albums they can easily share with others. We recommend Ywlake photo album as a good gift.
This album can be filled with memorable pictures of church activities, wrapped up and given to the pastor as a gift. It will make one great gift for a retiring pastor.
This photo album can contain 500 4×6 pictures.
Customers that have bought this album love it.
7. BACK CHAIR SUPPORT
Sitting for a long time to prepare activities or messages can be uncomfortable sometimes which can lead to backache. With the help of well designed back chair support, a little comfort can be added to their sitting position while they carry on with their activities. This is why we recommend a Lumbar support pillow for chairs. This product will make a good birthday gift for pastors.
This product has been designed to support good posture while sitting. It was made with thick, high-density memory foam that is comfy and that ensures comfort. It has two straps that help to keep the pillow firmly to the seat and lastly, the mesh cover is removable and washable.
Pros.
Great design

Good back support

Comfortable

Firm 

Great quality

It has the manufacturer's warranty
Cons:
If you are the kind of person that loves your coffee really hot, you may not like the temperature of coffee after this machine is done brewing. It serves a not-so-hot coffee, just comfortably hot to drink it.
Most customers that bought this product only had positive things to say about it. They rate it high for features such as support, warmth, pain relief, comfort and value for money.
8. SLEEP HEADPHONE
After a tiring day of service, it will be good for them to close their eyes, relax and calm the mind with refreshing music. What better way to do this than with this sleep headphone. This item will make a cool gift for a church leader.
This sleep eye mask/headphone is bluetooth enabled and can connect to bluetooth enabled gadgets within 45feets. It has an extended battery life of up to 9-10 hours and can be fully charged within 1-2hours. The sleep mask is made with premium memory foam and silk lining which is comfortable on the face. It can also act as a good noise-canceling headphone.
This product is loved by customers. It has so many positive reviews. Customers love the soft and cuddly feel to it and also the sound quality.
9. GLASS VASE DECOR
A beautiful multi-colored vase such as this one will make a cool church appreciation gift for church leaders. It has a satisfying aesthetic beauty that is perfect for their home or office.
This vase has a high rating for craftsmanship, giftable, and value for money. Customers love the stunning combination of colors on the vase.
10. INSPIRATIONAL T-SHIRT
An inspirational t-shirt is another cool gift you can give church leaders. They will love to have on-the-go inspirational tees to wear for casual events/programs. This Kerusso t-shirt will make a good gift. It is made with 50% cotton and 50% polyester.
Customers are impressed with the quality of this shirt and have only positive reviews about it.
GIFTS FOR MALE PASTORS
Pastor normally do not ask for gifts but it is a great to show appreciation for the work they do. Apart from the five gifts on this list for male pastors, you can find more gift ideas in our article What to get a man who wants nothing.
11. NOISE CANCELLING HEADPHONE
If you are looking for cool gift ideas for youth pastors, COWIN's noise cancelling headphone is one. This headphone is good for meditation and concentration and he will also enjoy listening to worship songs on them. This noise cancelling headphones reduces surrounding noise which will help him concentrate on what he is listening to. It has a quality in-built microphone which enhances the quality of sounds.
This product is highly recommended by customers that have purchased it.
12. SPA GIFT FOR MEN
Spa gift baskets are also loved by men and this will make an amazing gift. Items that have been  included in this basket are; a muscle relief cream, after shave balm, body wash and shampoo, bubble bath, bath salt, bath oil and a toiletry bag. All the body products contain hemp oil extract.
Customers that have purchased this item mainly have positive reviews about it. It also rates high for a giftable product.
13. WATCH DRESSER
One unique sophisticated gift that you can give a male pastor is this dresser. It allows him to organize his hand bands, wristwatches, cufflinks, wallets, car keys and other outdoor accessories in one place where he can easily find them.
This product rates high on features such as craftsmanship, sturdiness and value for money. Customers love the inner coating of the box.
14. LEATHER BELT SET
Belts are an important part of a man's outfit in most cases and therefore getting a quality belt is a good gift idea. We recommend that you get him this Charen leather belt. It is made with quality leather and is stretch resistant which helps it last. It has an easy to remove and adjust buckle for comfortable fittings. He will love this gift.
Customers that bought this belt consider it a good bargain for the price. They love the quality and adjustable buckle.
15. HAIR CLIPPERS
While they dont mind having their hair trimmed in saloon, they also love to maintain a clean cut by themselves and this is why a clipper will make a cool gift.
Customers love the quality of this clipper.
GIFTS FOR FEMALE PASTORS
There are a lot of amazing gifts you can get a female pastor and we have mentioned five under this section. Incase you are looking for more gift ideas for retiring female pastors, find more ideas in our article gift ideas for retiring female boss
16. PIJUSHI PURSE
A purse is a good outfit accessory for women and a quality purse like the Pijushi purse adds a touch of class to it. This gorgeous floral leather purse has 8 card slots, a middle zipper and 2 bill compartments. She can fit her phone into this purse alongside other little items like cards, lipstick, pen, little perfumes and car keys.
The embossed floral design on the purse is beautiful and customers that have purchased this purse love its quality.
17. ITALINA BROOCH
This stunning handmade floral brooch is another unique gift you can get a female pastor. Perfect for many dark outfits. In case you are looking for what to get her as a unique birthday gift, you can add this brooch to your list, she will love it.
We think this brooch is unique and beautiful. Everyone that bought this brooch had only positive reviews about it.
18. SHAWL
Another unique outfit accessory to get a female pastor is a shawl. This piece of clothing can serve many purposes to an outfit. It can be a neckpiece, shoulder cover, headgear, top or a warm covering from cold and all this is dependent on the fabric used in making the shawl. We recommend that you get a Dana XU embroidery shawl. It is made of pure cotton and comes in different colors and designs. Perfect for winter outfits and will make a good Christmas gift for a female pastor.
Pros.
Warm

Soft

Comes in various color combination

Unique embroidery designs 

Large but not weighty

Great quality
Cons.
Although most customers love this shawl and have positive reviews about it, a few customers felt that the product description was a bit deceptive in terms of the material used in making the shawl.
Customers that have purchased this shawl love its quality, size and embroidered designs.
19. SPA BASKET
Are you looking for children's pastor appreciation ideas? This spa gift basket is one. You can have this basket delivered to her office or class with a note of appreciation, she will love it. Handling children is not easy and they handle a whole lot of them with love and care. This is a great way of sending a message that you love and appreciate her efforts. She deserves to pamper herself to a luxurious home spa treatment with this gift basket.
This basket contains a range of products that are well scented and soothing to the skin.
This gift basket contains a good range of products. Customers that have purchased it loved the packaging, scent, and soothing feel of the products on the skin.
20. NORDGREEN ANALOG WRISTWATCH
A  wristwatch is a good timekeeper and accessory for church leaders and will make a good gift for female pastors . A quality wristwatch like Nordgreen gold analog watch will add to her overall outfit. It has a simple but elegant look, it is water-resistant, and has a two years warranty.
This has a lot of positive reviews. Customers love the quality leather straps of the watch and also its elegant look.
GIFT IDEAS FOR CHURCH STAFF
21. INSPIRATIONAL BRACELET
Are you looking for cool gift ideas for church staff? This inspirational christian bracelet is one. It is made with quality stainless steel which makes them durable. They look lovely on the wrist too.
This product is highly recommended as a gift by customers that have purchased it.
22. ART SCULPTURE DECOR
How many people think of art sculpture as a gift? Yet they are great gifts you can give to anyone. A church staff will definitely love this. We recommend that you get this beautiful seashell art sculpture by QF. This will make a very unique gift.
This product has only positive reviews.
23. LUXURIOUS TOWEL SET
Luxury towels are a good gift to give people and a quality towel like this one will be well received. This towel set comprises 2 bath towels, 2 hand towels and two face towels. These towels are made from pure cotton.
This towel rates high for features like absorbency, thick, soft and value for money
24. DOOR MAT
Door Mats are gifts people do not often think of giving except during house warming events, however, they are also cool gifts that could be given randomly. People will love to have a well designed door mat around their home. We recommend that you get them Mibao half round door mat, they will love it.
Customers that have purchased this door mats love it.
FREQUENTLY ASKED QUESTION
What gift can I give a pastor?
There are a lot of cool gifts to give church leaders and everything on our list are included.
Some of the common gifts that people prefer to give pastors are, pen, mugs and planners.
What gifts can we get for a retiring pastor?
Gifts of shared memories like an album filled with photos of various church or charitable activities he participated in is a good gift. 

You can also get them cool audio gadgets and home appliances or home decor. 

If you are still uncertain, getting them a gift card will be a better gift option. 

Another cool gift idea organizing a holiday trip for them somewhere around the world. For more idea, check out our article on
CONCLUSION
Gift-giving is a great way to appreciate pastors and church leaders for their tireless service to the body of Christ and their community as a whole and if you want to give them gifts, you should not feel discouraged or weird doing it. There are lots of amazing gifts out there that you can get and we've helped you compile 25. These gifts are cool and unique and are good gifts to church leaders.
ESTIMATED TIME DESIGNING AND UPLOADING THIS ARTICLE
ESTIMATED TIME RESEARCHING AND WRITING THIS ARTICLE
Try our AMAZING GIFT FINDER TOOL! Find GIFTS with 1 CLICK!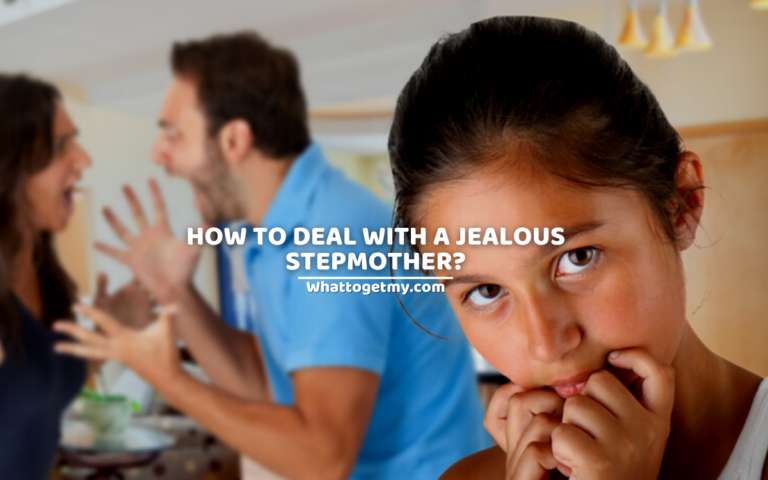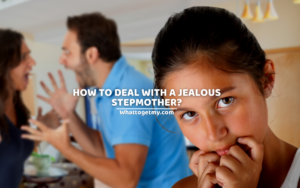 9 WAYS ON HOW TO DEAL WITH A JEALOUS STEPMOTHER
9 WAYS ON HOW TO DEAL WITH A JEALOUS STEPMOTHER WhatToGetMy Instructional Article Are you wondering why "my stepmom is jealous"? There are many reasons why your stepmom suddenly becomes jealous of you. She might be showing the signs already, but you chose to ignore
Read More »