Do you have friends, family or even your own children that love biology? Sometimes you may not understand much about the subject, but you know they are crazy about it. So to make them happy you end up finding yourself on the hunt for Gifts for Biology Nerds.
But before you go off on your hunt for that perfect gift, you will need to understand a little bit about biology and why they love it so much which will also help you get a clearer picture of exactly what type of gift you can get them.
What exactly is biology? You might have some vague memory from when you were in a school where you had to dissect a frog in your biology class, but biology is so much more. There are various branches of Biology because biology, as a whole, is the scientific study of all life which includes anything from the tiny microorganisms, all types of plants, animals and of course humans.
The most interesting thing about biology is that you continue to research, discover, explore and learn things that you did not know all the time. To buy the perfect gifts for Biology Nerds, it does not matter if they are kids or adults, you would need to investigate as to what branch of biology do they have an interest in and love.
Here are some ideas to help you find out:
Marine biology

is the study of the environment and the behavior of plants, animals and other types of organisms living in the deep and shallow waters of the ocean as well in a laboratory.

Zoology

has many different branches, but basically, it is the study of different types of animals, their habitat and their behavior towards other animals and humans. It can also include the study of living and extinct animals.

Ecology

is the study of the relationships between living things with each other and their environment by studying how they use natural resources to stay alive.

Genetics

is the study of heredity, which is a biological process of how certain features pass from parents onto their children or offspring.

Immunology

is a branch of biology that covers the study of the immune systems in all living organisms.

Physiology

is the scientific study of the functions and mechanisms which work within a living system. It is a sub-discipline of biology that focuses on how organisms, organ systems, organs, cells, and bio-molecules perform the chemical and physical functions that exist within a living system.

An ecosystem

includes all of the living things (plants, animals, and organisms) in a specific area, how they interact with each other, and as well as with their non-living environments such as water, rocks, sun, soil, climate or the atmosphere.
Trying to understand biology can be really difficult and confusing, especially to someone that does not know much about it.  There are so many different branches that study different types of things. But it is not necessary to do extensive research to find the perfect gift for someone that loves biology.
To make things easier for you, all that you need to do is find out whether they are most interested in the human body, animals or plants. If they love to study animals, find out the type, is it marine biology or zoology and so on.
Another thing to clarify is figuring out if  you are looking for biology gifts for teachers, a professional researcher, students or a child? There are certain biology gifts that would not be suitable for a child, for example, a dissection kit, or a beginners microscope for a teacher. Below is a carefully picked list of biology nerd gifts that you can choose from.
As an Amazon Associate we earn from qualifying purchases. We may earn a small commission for our endorsement, recommendation, testimonial and/or link to any products or services from this website. Thank you, your qualifying purchases help support our work in bringing you real daily gift ideas.
Our Gift To You: Find out how to download This Free Printable Card for biology Nerds at the End of This Article.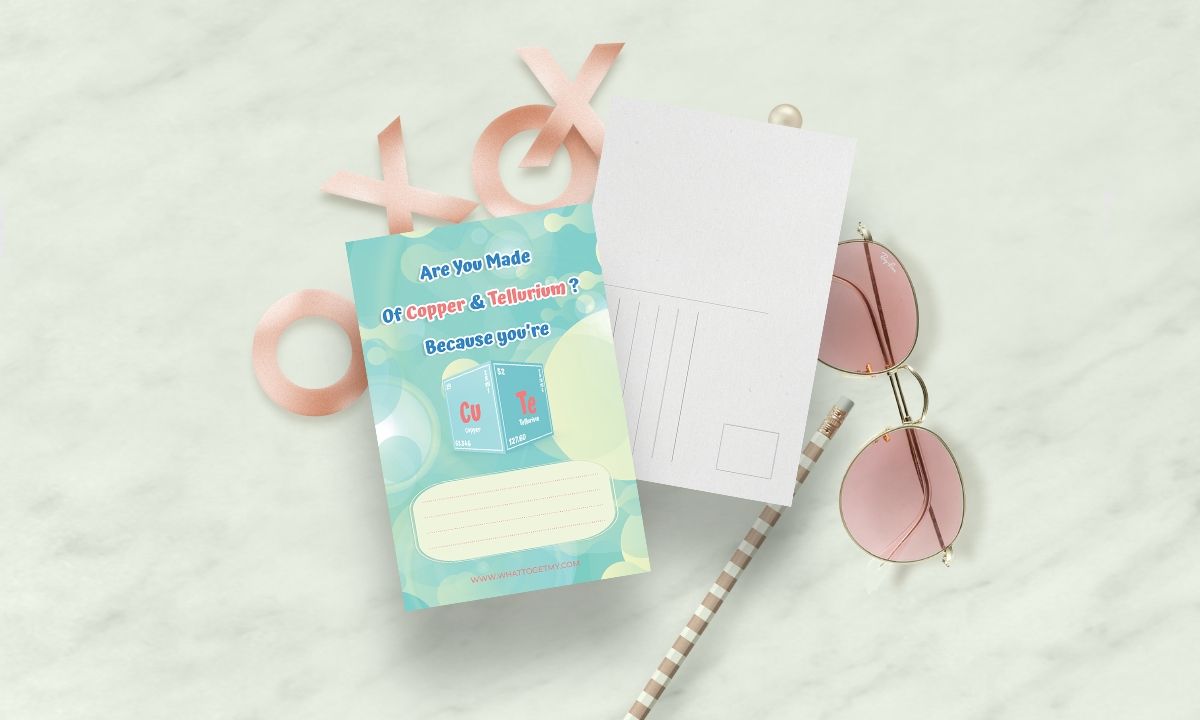 Source Link: https://whattogetmy.com/gifts-for-biology-nerds/
Gifts for Kids that are Biology Nerds
There are many biology gifts for kids that many adults would love as well as the quality of the products is extremely good. These biology gifts ideas are usually very colorful, exciting and they are designed to attract a child's attention, and keep them interested. So there is no reason why an adult would not enjoy some of the same certain gifts too just because it is labelled for kids.
CALOVER Electric Jellyfish Night Light
This makes a great gift for Biology nerds, who love aquatic creatures. This new product from Calover has the look of an aquarium that is so colorful and beautiful with lifelike jellyfish that float gracefully, giving you a calm and relaxing feeling as you watch them move around in the water.
Majority of customers that have purchased this Jellyfish Mood Lamp from Calover have had great things to say as it is the perfect gift for a Biology nerd who loves aquatic creatures. They were really surprised at how realistic the jellyfish look and how soothing and relaxing it is to watch them.
Light-up Terrarium Kit for Kids with LED Light on Lid
Kids of all ages can create their own customized mini garden in a jar that glows at night. They will have fun while learning the importance of plant life and the importance of taking care of it. It will be an exciting and enjoyable experience for all ages to get involved in and will make a wonderful gift for a young biology nerd.
Many customers that have purchased The Light-Up Terrarium Kit from Mini Explorer, have had great things to say as they find it educational and a lot of fun to put the kit together with all the colorful layers, mini figurines, stickers and then watch the seeds grow.
Gifts for Adults that are Biology Nerds
Certain biology gifts ideas are best suited for adults as they may be a danger, especially to young kids who don't know how to use certain items properly.
22 Piece Dissection Kit from Avolani
This Avolani advanced 22-piece dissection kit has everything that a biology nerd may need when dissecting different items. These tools are light but really strong, they will not break or bend easily as they are made from stainless steel that will last. It is a very suitable gift of you're thinking of gifts for biology majors.
Those customers that have already purchased this Avolani 22-piece dissection kit have had great things to say about it. They find that all the tools are functional, comfortable to use and are made of good quality stainless steel.
Compound Microscope – Lab LED Binocular Microscope
This user-friendly microscope is a lot of fun to use and is the ideal gift for biology nerds. Although it might be slightly smaller than some of the name branded microscopes, its design and construction are excellent, and it comes with many amazing functions. It has an impressive magnification level with a focus that is very smooth and sharp and is perfect to use at home, school, and even in a laboratory.
If you're thinking of biology gifts for adults then this microscope is a perfect gift idea as many of the buyers said that they find it to be a great microscope with many useful functions and accessories and is a lot of fun to use.
Biology gift idea for anyone who loves marine life
EcoSphere Closed Aquatic Ecosystem, Sphere
This fascinating small sphere ecosphere is completely enclosed that is self-sustaining, which requires almost no maintenance. This makes a wonderful gift for anyone, especially biology nerds as they will enjoy watching very active shrimps swim around in their own little world. This sphere is one of the most unique biology gifts to give to anyone interested in that field.
Majority of customers that have purchased this Small Sphere Ecosphere have had great things to say as looks beautiful, the glass has a nice magnifying effect that allows you to view the shrimp up close and it is easy to care for with very little upkeep involved.
Gifts for Biology Nerds that like to Read
If you know that the person that you are looking for a biology gift for someone who loves to read about subjects to do with humans and the way their mind works, then this book would be a great biology gift idea.
The Biology of Belief 10th Anniversary Edition: Unleashing the Power of Consciousness, Matter & Miracles
The author, who is a former medical school professor and a scientist takes you on an incredible journey that is inspiring and empowering which helps you to understand how our brains truly work. It teaches you about how positive and negative thoughts can have a significant impact on your life with convincing evidence that proves that your thoughts control your body. This wonderful book will make you feel that you can conquer the world by just changing the way you think and what you think about.
Majority of customers that have purchased The Biology of Belief have had great things to say as they find that Bruce has made complicated science understandable and even enjoyable and the book opens your eyes and your mind to "Your world can change by changing your environment or by shifting your consciousness.
When you go on the hunt for perfect gifts for Biology nerds, make sure that you know which branch of biology they are interested in and make your choice from that. They will love the time and thought that you put into finding them the right type of gift for a department that interests them.
Get This and So Many More Free Gifts on Our New Marketplace, Spark Resort!
ESTIMATED TIME DESIGNING AND UPLOADING THIS ARTICLE
ESTIMATED TIME RESEARCHING AND WRITING THIS ARTICLE
Try our AMAZING GIFT FINDER TOOL! Find GIFTS with 1 CLICK!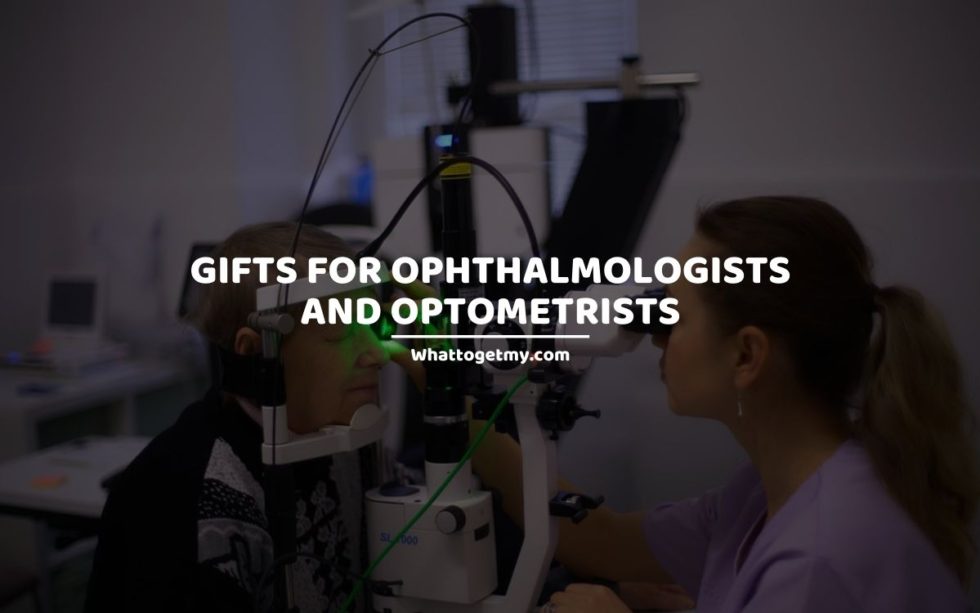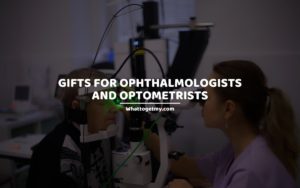 13 Thoughtful Gifts for Ophthalmologists and Optometrists
Ophthalmology is a branch of medicine that looks at the diagnosis and treatment of diseases that affect the eyes and eyesight. An ophthalmologist is a surgeon who specializes in treating eyes. An optometrist is not a medical doctor and can only diagnose, treat, and manage
Read More »